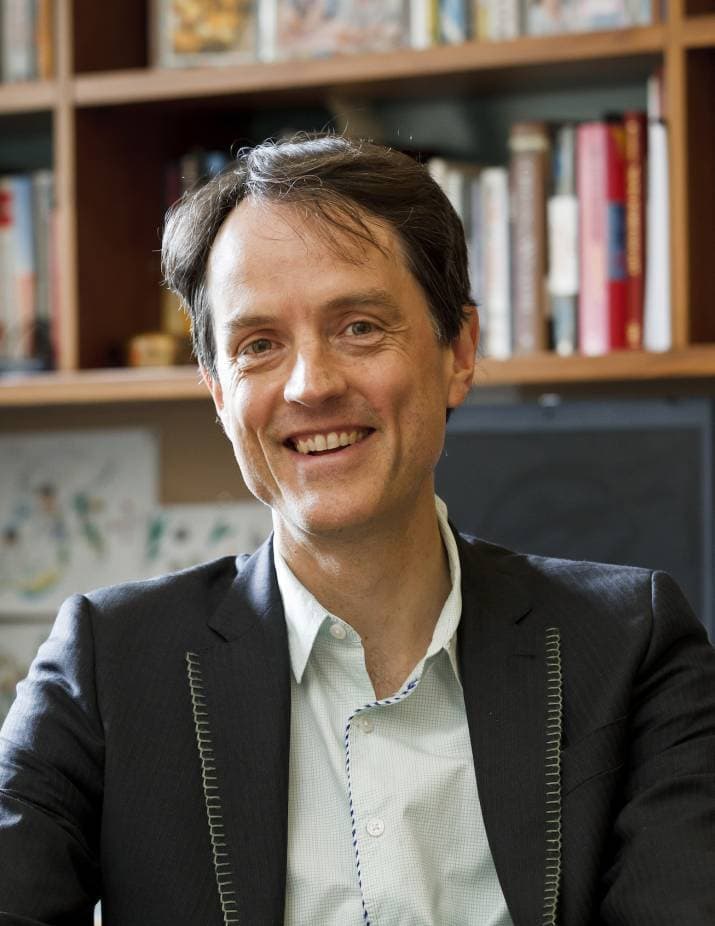 Rufus Black, before, when he was appointed …
Anyone who saw the television images or the Mercury photo of university Vice Chancellor, Rufus Black, a few days before Christmas, might agree that he looked drawn, tired, and even haggard as he stood in front of the media.
But then that's hardly surprising really. He'd had a tough year, and viewers could almost feel sorry for him. He arrived in early 2018 to take over a university in chaos after 6 years of dysfunctional management under the previous Vice Chancellor, Peter Rathjen.
During Rathjen's time at the University of Tasmania, UTas had the second lowest staff morale rate of all Australian universities – with no signs of improvement. It had the highest student drop-out or attrition rate in Australia. The management was bumbling along with a mess of ad hoc policy and planning (if it could be called that) irrelevant to what should have been the main game .. the pursuit of academic excellence. And on top of all that, Rufus Black landed at the door of a sort of secret society, the cult of 'Transformation', the Trump-style promise of 'making Tasmania (or Hobart or Launceston or Burnie, whichever campus happened to be at the centre of the day's local media attention) great again'.
Such promises of greatness, were, as the general public and the majority of the UTas staff are well aware, based on wild outlandish claims and impossible targets. The 'transformation' plan was never based on rigorous, provable academic evidence. Instead, it was, and still is, a series of thought bubbles contrived in an echo chamber and based on campus relocations to unsuitable sites which defy logic and common sense.
Such was the state of affairs that greeted Rufus Black when he arrived to take up the VC job. Once in Tasmania, Black also found himself trying to remedy the student accommodation mess, the result of years of downgrading or neglecting the university's older accommodation blocks, and the disposing of university real estate at the Sandy Bay campus.
The problems of the unpopular staff employment agreement and palpable staff dissatisfaction continued. Then, as if all that inheritance from his predecessor wasn't enough, he went down with measles. But then the real challenge came when he found himself having to deal with the very serious consequences of flood waters that hit sections of the Sandy Bay main campus with millions of dollars damage to structure and equipment, particularly to the computer labs, the law library, together with the irreplaceable loss of law library books. Then came all this: a Christmas list requiring damage control with a likely budget blowout of $30 million in the 2019 financial year yet with no money in the kitty; rumours of a massive blowout to almost double the funding amount originally projected for the Launceston campus relocation; a serious miscalculation of the planned student numbers originally cited for that relocation, and then another student accommodation crisis in Hobart due to yet another ad hoc 'solution' .. all topped off by poor communication with eviction notices being emailed to current UTas student tenants.
Little wonder that Rufus Black looked worn, drawn and haggard in the media images. He must have felt as though he had been hung, drawn and quartered. 2018 could certainly be described as Black's "annus horribilus".
Could it have been any different for him? Upon his arrival at UTas, he was introduced as a noted ethicist, educator and strategic consultant, and an ordained Uniting Church minister, lawyer and philosopher.
Expectations were high for this particular new broom, but the high hopes soon faded. By continuing the policies of his predecessor and by kowtowing to the culture of secrecy, intimidation and managerial chaos that he landed in, did he in essence toss out his ethics, his integrity and his academic standards? Did he spare a thought for the staff, both academic and administrative, who for several years had been intimidated, threatened with email audits and distracted from their real work and otherwise encouraged to remain silent and uncritical if they wanted to be considered for promotion or research funding or avoid forced redundancy or reapply for their own jobs?
How did VC Black view the effects of this neo-liberal, anti-academic style workplace culture? Should we feel sorry for him after only 9 months in the job, or is it a legitimate question to ask whether he opted for 'strategic' expediency over ethics, integrity and academic principles? If so, did he get what he deserved for selling these out in his efforts to continue with Rathjen's legacy? Or is the task beyond any one person, given the mess and the forces behind it that he has been lumped with?
By all accounts, Black is a far more approachable person than his difficult (if not vindictive) predecessor, so hopes were high among staff, students, and the wider community for a change in culture within UTas. But 2018 turned out to be more of the same, if in part due to the structure and management setup left by Rathjen.
Meanwhile, Rathjen, ever the consummate self-interested career ladder-climber, strategic schemer, media person and travelling guru, was smiling away in front of the cameras during 2018 as the VC at Adelaide University in South Australia.
As soon as he arrived there, Rathjen wasted no time in setting about his next wild plan – the one for making the State of South Australia great again – by talking about his 'vision' for an amalgamation of the three South Australia universities there – Flinders, South Australia and Adelaide. Rathjen always had bigger fish to fry than UTas. The embattled Rufus Black has been left feeling the heat of the frying pan, and the fire left by his predecessor.
For Black, or for anyone who took on the VC role at UTas in 2018, Peter Rathjen was always going to be a hard act to follow – not because Rathjen was a competent university leader, but because he left UT in a chaotic mess, with a structure and a culture that is possibly beyond the capacity of just one person, a 'newbie', to rehabilitate or to set on a new moral path.
A hard task indeed, and perhaps that is what media viewers saw on Black's face just before Christmas, 2018.
Louise Johnson lives in the north of Tasmania in the Bass electorate. She studied at the University of Tasmania and has been following the UTas northern relocation issue … since the issue began.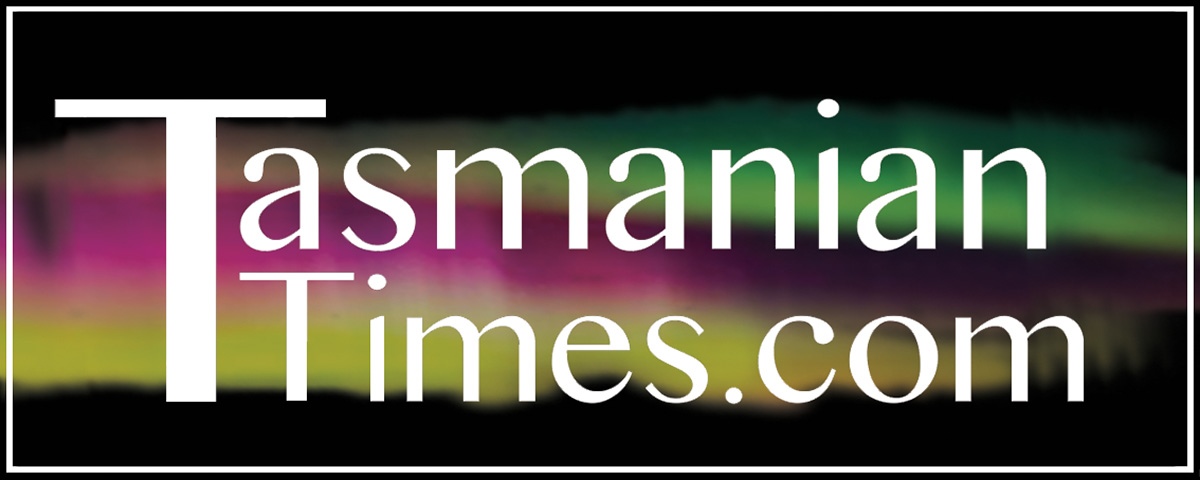 Author Credits: [show_post_categories parent="no" parentcategory="writers" show = "category" hyperlink="yes"]