'We are in a new era of witch burning, except that today, the fire is that of media and propaganda, with trans activists and their supporters suppressing any information that contradicts their goals and silencing their critics through oppressive tactics. Some of our contributors have been fired from teaching positions at universities; some have been blacklisted; others threatened with physical harm, rape, even death – all because they have questioned or challenged the idea that the cultural construct of gender should supplant biological sex. Others have been de-platformed as speakers at universities for expressing what should be a matter of common sense: that women, many of whom have been sexually assaulted by males, should have the right to shower, bathe, sleep, or organize free from the presence of males'.
Ruth Barrett
Female Erasure: What You Need To Know About Gender Politics' War on Women, the Female Sex and Human Rights
Human Rights Week has been celebrated in Tasmania with dignity and pride for over 30 years.  This year's events, however, have been marred by an outrageous attack on the free speech of women's group, Women Speak Tasmania.
Women Speak Tasmania members, Isla MacGregor and Bronwyn Williams, were scheduled to speak at an event organised by the Women's International League for Peace and Freedom (WILPF).
The WILPF event organisers were targeted this week by former Tasmanian Anti-discrimination Commissioner, Robin Banks and the trans rights lobby, and effectively bullied and intimidated into cancelling the programmed event.
Today, Women Speak Tasmania received the following email from the WILPF organisers – 
Dear Isla and Bronwyn,
Since your contact with the Australian, we in WILPF have received strong indications that the media will try to be involved in WILPF's event on 12 December.
This is not how WILPF operates. We have therefore decided that the best thing we can do is to cancel the event.
We will work out what else we should do to repair the damage and let you know.
We are so sorry and hope that this decision does not inconvenience you.
It is clear from this email that WILPF has been threatened by the trans lobby with unfavourable media exposure if the event goes ahead as planned.
Women Speak Tasmania is sending out a wake-up call to all Tasmanians who care about freedom of speech.
We believe the debate on transgender law reforms is one that should be open to every citizen of this state.  Everyone is entitled to be informed, and those who question the impacts of such reforms on the human rights of women and girls should be heard.
Instead, we are vilified and abused for drawing attention to patent flaws in the legislative amendments passed by the Tasmanian Lower House last month.
And the media in Tasmania has taken the easy, politically correct approach to these changes, preferring unquestioning acceptance of the trans lobby's assurances that 'the vast majority of Tasmanians will not be affected one iota' to detailed investigation of the changes and their implications.
We want to see the Fourth Estate do its job in Tasmania and give equal coverage to all sides of the debate.  This has not happened.  Women Speak Tasmania has, despite regular media releases, been consistently ignored by the majority of local mainstream media outlets, with some notable exceptions.
Tasmanian Times editor, Lindsay Tuffin, has been committed, always, to keeping a free media open to all Tasmanians, including Women Speak Tasmania.  Australian journalist, Matthew Denholm, has also responded to our media releases and provided an even-handed report of all aspects of the trans rights issue in Tasmania.
Additionally, we have been given a fair hearing by Brian Carlton on the Tasmanian Talks radio program, and been interviewed by Tasmanian Broadcasters.
Despite the efforts of the trans lobby, we have not been totally silenced.
Ms Banks and her attempt to no-platform Women Speak Tasmania have exposed a chink in the trans rights armour of peace, love and equality.  They reveal a strategy of threats and vilification to suppress dissent, and the community deserves to be made aware of these tactics.
If you support freedom of speech for women please contact Women Speak Tasmania on [email protected] or via our Facebook page at https://www.facebook.com/womenspeaktas/ to find out about our Human Rights Week event on Wednesday 12 December between 12 noon and  2.00 pm in Hobart – venue by application.
See –
https://tasmaniantimes.com/2018/08/silencing-and-censorship-in-the-trans-rights-debate1-d1/
https://tasmaniantimes.com/2018/12/robin-banks-attempts-to-no-platform-women-speak-tasmania/
https://www.theaustralian.com.au/national-affairs/state-politics/feminists-decry-sex-change-proposals-on-men-who-identify-as-women/news-story/600466f4e420ad31dca556c23d863bbc
https://www.theaustralian.com.au/news/nation/antidiscrimination-commissioner-bullied-me-feminist/news-story/a54f7c4dda6bebe92b4c8d0574fe60e1
Women, men who identify as women, feminists and Tasmania's Anti-Discrimination Commissioner
Bronwyn Williams is a retired lawyer and social worker
Isla MacGregor is a women's human rights and free speech advocate
Women Speak Tasmania is a network of women and their supporters based in Tasmania. We operate as a secular group. We are not aligned with any political party or ideology. We share research and information on a broad range of women's rights issues. These include – female only spaces, services, groups and facilities; the sexualisation of girls and women; pornography/prostitution and the harms of the global sex trade; surrogacy as a violation of women's human rights; and ending male violence against girls and women. We understand that sex-based oppression affects all women, and underlies all abuses of female rights. We support the right of women to speak freely about the inequities and discrimination they experience. We aim to give a voice to girls and women in the pursuit of justice, peace and security. We support full autonomy and personal freedom for all women.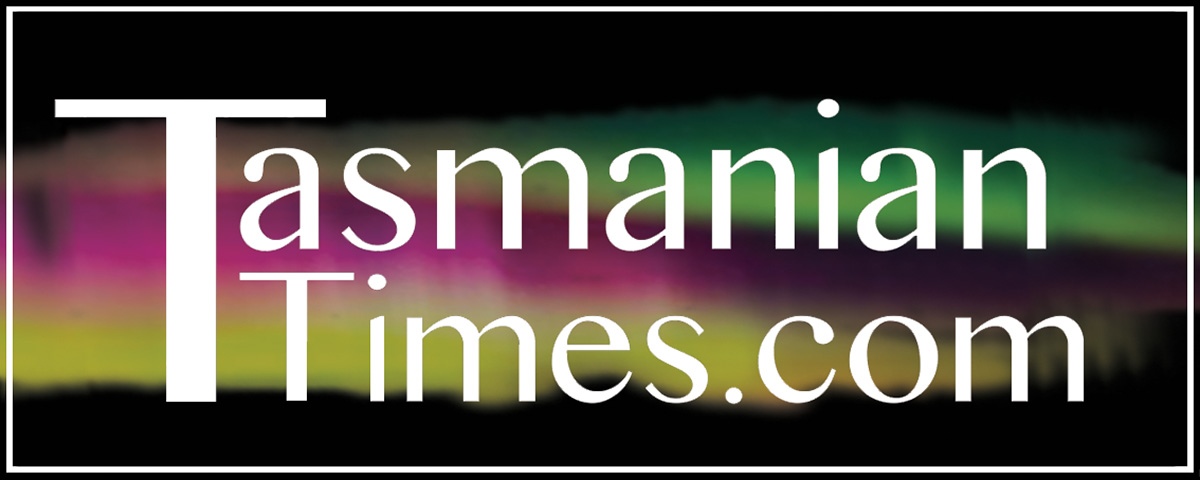 Author Credits: [show_post_categories parent="no" parentcategory="writers" show = "category" hyperlink="yes"]