Forum and against
How to describe last night's candidates' forum organised by Clarence Action Network? Interesting?  Textured? Game-changing?
To mangle a Woody Allen quote, "80% of success is showing up". And most of Clarence's 25 candidates did just that at Rosny Park Bowls Club. A good start. (Brendan Blomley, Heather Chong, Leanne Doherty, Dean Ewington, Brendon Hext, Daniel Hulme, David Jackson, Sharyn von Bertouch obviously don't like Woody Allen films and were no-shows.)
Of the 17 candidates who rocked up, some are candidates who were Alder-persons on the just-gone 2014-18 Council seeking re-election and some were newby first-timers. And some, like Hans Willink, self-described as a "political hermaphrodite", given the number of different parties he's represented in his 10 (!) runs at council, are repeat offenders. I mean, candidates, who have previously either run or been a councillor in the past.
The candidates who were present were invited to speak in alphabetical order for three minutes. Here's my rundown of how the rest of the candidates went.
Tom Allen was first up. He talked about overhauling planning to include community participation, council-financed solar panels and making Clarence Australia's most child-safe and child-friendly local government area. (His speech is copied below.)
Next was Jo Castillo, a local resident angered by the council's development-at-all-costs approach, who spoke softly about her personal connection to the area and why it was wrong to sell off public land.
She was followed by former mayor, Doug Chipman. What to say? Tough gig. Chippers took head on the possibility that not everyone in the room would be happy with council. Check. But he tried to make the case that the council did the basics, "roads, rates and rubbish," well. Then he went off on a sort of nation-building tangent about how Council had helped irrigate the Coal River Valley.
This initiative might have merit but, of course, most people don't live there. When he tried to defend the Kangaroo Bay scheme as something that would turn out all right in the end, there was close to uproar. He still seems not to get that secretly selling off public land, at well below the market rate, to an overseas corporation is not what locals want. (And instead of standing in the middle of the floor, he stood in the doorway in the corner room. Prophetic?)
Next was adorable and diminutive retired accountant Peter Cusick, whose shtick was that the foundation of success is good accounting. Hard to argue with the importance of financial prudence but easy to overlook when there are much more engaging issues at stake, such as planning reform, loss of green space and secrecy.
The solid and affable 'independent' Labor staffer Luke Edmunds made some good points about families accessing playgrounds. As a parent myself, I emphathised with his point about wheeling strollers off footpaths and onto roads to get around footpath-planted telegraph poles.
Mike Figg. Whooee. Professional council antagonist and Very Unhappy Resident, Figg put the microphone to one side and bellowed even louder than his bright-yellow jacket, giving the council a broadside about its failure to represent the community. He pledged, regardless of whether he was elected or not, to not go away.
Unvarnished, "pissed off" resident and, er, salt-of-the-earth candidate, David Jackson condemned the sale of Kangaroo Bay to "rice burners".
To their credit, there were gasps and jeers at his racism from the audience. Their reaction did them credit and makes clear that the sale of this land – itself a component of ongoing debate about Chinese Communist Party influence in Tasmania – is not about Chinese people or race but about process, secrecy and outrage at the continued sale of public land for private profit.
(Lots of people have been asking me how to rank candidates. Mr Jackson made himself a standout candidate for the number 25 spot…!)
Richard James, despite being tainted by association as an Alderman on council, is, to his credit, the only Alderman to vote against the sale of the Kangaroo Bay land and maintains his credibility with the electorate. He admitted council needed to do better and got a round of applause.
Elegant, poised and profoundly qualified, last-minute candidate Wendy Kennedy reeled off her many genuine credentials, including TV broadcasting, directorships and charity work that would qualify her as a good candidate. She seemed eminently electable.
At this point, it's worth talking about incumbency. (Okay, there are no incumbents as such but immediately previous councillors seeking to be re-elected are kind of the same thing.) When you're an incumbent, especially on an unpopular council, it's hard to make the case for the good work you may have done in the face of community anger about other issues. Unfortunately, as the saying goes, there's no credit in politics.
Kay Macfarlane tried to make the point that it was difficult to balance the needs of everyone and invited anyone who wanted to be part of a consultation exercise to improve community engagement to sign up. Macfarlane's claim that "you [ratepayers] don't give Council enough credit" was hard for the audience to swallow, however.
Tony Mulder. It's hard to judge how serious a candidate he is. His main point was that everyone, regardless of their income, should pay the same level of rates, whether – and I quote – "they live in a hovel in Clarendon Vale" or a big house in Bellerive. I'm not sure that anyone who has no shame in publicly sneering at people on low incomes deserves to be in a leadership role at all.
Next up, Peersy. With the jokey demeanour of a friendly coach driver, veteran former Alderman John Peers made the point that he'd always stood for community consultation and pledged to "take everyone along for the ride" if he was elected.
Credit to 'independent' Liberal Party member Shea Siddall, who made his commitment to jobs, growth and development clear and had the courage to say that he backed developments such as Kangaroo Bay and even the hotel on Rosny Hill but he said that these developments needed to be appropriate and community endorsed.
Debra Joyce Thurley. I don't think it's unfair to describe Thurley's speech as a car-crash. Though she comes across as engaging, friendly and fair, when you're seeking to be re-elected, although I'm no expert, it's probably not a constructive course of action to complain about the (already unhappy) residents whose vote you are seeking. Thurley's comment that "we have 42,000 voters and I have to listen to most of those" went down badly. Although it wasn't her intention, the implication was that things would be so much easier if residents didn't exist.
Roger Viney's speech was, for me, the second best of the evening. His seven-point plan for Clarence included removing planning from councillors altogether, using the analogy of his knee surgery: his preference was for a surgeon with years of training rather than a dilettante. Fair point. Pugnacious, experienced and intelligent, was also perfectly timed: Viney concluded neatly as the bell dinged.
Another 'independent' member of the Liberal Party, James Walker nailed it with "Regrets, I've had a few." He did a fair job of demonstrating what he'd managed to accomplish, including the repositioning of the Blundstone Arena car park but conceded council needed to do a better job of listening and engaging.
Ask anyone present and I don't think they'd disagree that Beth Warren's speech was the best of the night: breezy, engaging, humourous, serious, down to earth and full of ideas and experience. It ticked a lot of boxes and Beth came across as someone who not only could lead council but should. "When you see something that needs change, sometimes you just need to stand up and do it yourself." A new broom indeed.
Well-intentioned electoral curio, Hans Willink was lucky last. It turns out Willink is running as semi-official sidekick to Mulder and characterised himself as Mulder-lite, with a strong moral compass, experience and prepared to tackle problems.
To summarise, the number-one issue of the night and in Clarence in general is that of planning, including development, public land and community consultation. All the former Alderman swore blind they were all about community consultation. Honest. But the audience was rightly sceptical, given the lack of real community consultation and engagement over the last four years.
(I reckon you can go one better the community consultation – community participation, where residents actually take part in decision making with councillors as they make their decisions. I know. Radical.)
The level of anger from residents at council was palpable and it's justified, in my view. (Just take a look at Peter McGlone's magnum opus on council's failures. It's as long as community antipathy to council is deep. McGlone's conversation with Chipman in the bar after the speeches was one of the most passive-aggressive conversations I think I've ever witnessed. Chipman: "We're a learning council." McGlone: "You've been there 18 years!")
Time has caught up with Clarence City Council. It's not just that they've handled high-profile planning issues badly and excluded the residents who pay their wages. It's also that the council's preferred top-down, centre-out broadcast model is outdated. Council needs to completely turn itself inside out, so that residents are no longer on the outside trying to see in. Instead, council needs to act as facilitator to make real, actual decisions together.
Tom Allen's speech below from the Clarence Action Network candidate's forum
Thank you. I'd like to start by acknowledging the traditional owners of the land – sovereign land that was never ceded.
We live in one of the most beautiful places in the world – the city of villages by the sea. But in say 50 years' time, it will be less beautiful, less green and more urbanised.
This isn't inevitable. But it is – if we let it.
I don't criticise Clarence Council but this election, like all elections, is a chance to do things better. Here's some of the ways we can:
Planning. The Liberal's new state planning laws are deliberately designed to fast-track development and lock out community consultation. These new planning laws mean
No provisions for affordable housing.
Weaker rules for coastal subdivisions.
Less public consultation or rights of appeal
I want to see Council to lobby the state government to reform these laws – something that hasn't yet happened and which goes to the root of Clarence's planning problems.
As the public meeting about the Rosny Hill development voted for unanimously earlier this year, I want to see a public consultation unit up and running in Council and actively consulted.
I want to see a new strategic plan for Clarence like Hobart City's – where consultants actually facilitated it being written by residents. This should make clear what we want protected, what our needs are and then put it into a roadmap we stick to instead of the ad hoc piecemeal giving away of public land for private profit.
Our bylaws need reviewing in favour of freedom not restrictions and persecution. That's just not cricket.
Renewable energy. I held an event here last week to talk about Darebin City Council's solar savers scheme: Council pays for your solar panels and you repay it through your rates at no extra cost. Meanwhile, your bill goes down with your CO2 emissions. It's up and running there, saving residents hundreds of dollars. We can do it here too.
Child safety. We've just had the Royal Commission into Child Abuse. There's a suite of recommendations for local government. If Clarence implemented them, we'd be the first council to do so in Australia. And we will discover that making Clarence the best place to be a child, also makes it the best place to be an adult.
Too many local councils in Tasmania are still plagued by small-town crony capitalism. When they say keep politics out of local government, they mean maintain the status quo and keep public scrutiny out.
We have candidates here today who are members of political parties but are still calling themselves independents. That's not independent. That's duplicitous. And it's patronising.
But with me, you know where I stand. For sustainability, a greener Clarence, appropriate, consultative, transparent development; I stand for people power, for respecting residents; for true grassroots democracy – not for a council that thinks it knows better than the people who pay its wages or is too scared to ask what they want.
Let's crowd source our collective wisdom to solve our problems together. Thank you.
FORUM QUESTIONS:
Clarence Action Network is concerned that under the current Council's administration, community members have been given limited opportunities to express their views on the use and development of land owned or controlled by Council until well after developers have become involved.
 If elected, what steps will you take to ensure that community consultation about the divestment of public land becomes a permanent and essential part of the planning process in Clarence, before development proposals are fully formulated?
Yes, I agree that this is a key issue in Clarence. In principle, I believe that more transparency and public consultation is a desirable thing that we should strive for and that can be done much more effectively in Clarence.
A key problem is the state planning laws, which are very restrictive and are designed to facilitate an anti-consultation, pro-development agenda. (I broadly support the sentiments of Planning Matters Alliance Tasmania, which has done an excellent job of identifying the problems with the current planning laws: https://www.planningmatterstas.org.au/) Therefore, I would encourage my fellow Councillors to agree to Council lobbying the State Government to reform the planning laws to include much greater public consultation.
A common refrain from complicit councillors is that they are simply bound by the planning laws. But the evidence that more can be done is shown by Hobart City Council, which has a much more progressive, transparent and consultative planning regime than Clarence.
For example, Hobart retained consultants to actually consult with Hobart residents, who were central to the writing of its Strategic Plan. But rather than simply copy Hobart, I would like to see Clarence go one better and take this template and improve it. I would like to see Council find out from HCC what it would do differently, how the process could be improved and, from the consultants, what their feedback is.
By undertaking an improved strategic plan for Clarence, written by and for residents, I believe that Clarence residents would be given a platform to say what they – we – want to happen: What are our local wants and needs, what areas we want to protect, what infrastructure we may need, what the priorities are and to put these together into a roadmap that we can follow – instead of the ad hoc and piecemeal selling off of land to developers from which residents are excluded.
I would review the Community Participation Policy, which is nearly ten years' old, with a view to making this a live and meaningful document. For example, I like the idea that planning decisions have to show how this participation policy has been included as part of each planning decision.
Third, it's also my understanding from talking to existing councillors and planning experts that there are plenty of ways that Clarence could be more open and active in talking to residents and developers about proposals before the formal 'development application' process is considered. Therefore, I would like to see Council be fully transparent about approaches from developers and go public about discussions first. Council is free to hold exhibitions about plans for particular development proposals but rarely does. And I would like to see more special areas protected, through special area plans, as well as working with state and federal governments to protect key areas.
With Clarence's population only set to increase, it's fundamental to Clarence that we maintain its specialness and the idea of it as a 'city of villages'. For this to be maintained, we need to protect green open spaces and special areas like the fort and Bellerive Bluff, Wirksworth, Wentworth Park, Rosny Hill, Kangaroo Bay and Waverly Flora Reserve, among others.
In principle, my 'default setting' is to ask residents what they want; for public consultation, transparency and public dialogue. The strongest outcomes aren't from a council that thinks it knows best but from working out the best options together.
At a packed public meeting about the proposed hotel development for Rosny Hill Nature Reserve, a motion to establish a dedicated public consultation unit within the Clarence Council was unanimously carried. Do you support this as a priority for the new Council? What do you believe should be the priorities for such a unit to improve council/community consultation processes across all of its activities and responsibilities?
 Yes, I support the establishment of such a unit. I attended the meeting and spoke at it. (My question was about special area plans and whether Rosny Hill would have been better protected if a special area plan had been in place prior to the development application being lodged. The General Manager grudgingly agreed it would have been.)
There are a huge number of ways such a unit could operate to improve local planning, democracy, decision making and transparency. Some of these priorities, I believe, should include the following:
I would like to see the PCU and council survey residents to ask them what they want, don't want, need and what areas they want protected.
Review the Public Consultation Policy and provide recommendations about how this policy can be enhanced and included in decision making about planning
For planning decisions to include consultation with the Public Consultation Unit (PCU).
For the PCU to determine key local areas that should remain public and protected
To look at ways that technology can be used to improve decision making, especially regarding planning
I would like to see PCU feed into actual planning assessment for the following reason: because no one knows a local area better than people who live there. I strongly believe that crowd-sourcing solutions is the best source of wisdom and so, harnessing local knowledge and collective decision making will lead to superior outcomes.
There are a host of new, cutting edge and experimental ways to breathe life into local democracy and planning. I would like to see Council be brave and use data, experimentation and contextualised consultation as part of local planning and decision making.
Clarence Action Network supports the establishment of a long-term strategy to protect, conserve, and manage public land and facilities across the municipality to enhance the health and well-being of residents and maintain habitats for significant flora and fauna.
 Do you support this objective?
Yes, 100%.
What action would you take to propose and develop strategies to achieve this goal?
I would like to see …
Council strive to work with residents to answer this question: How can local ecosystems, biodiversity and green spaces thrive alongside human activities?
As part of answering this question, residents and our environment would benefit from a single biodiversity plan. At the moment, there isn't one. There are a bunch of little reports that cover things like track and trails, 'natural resource management', and climate change. I believe we need a plan that pulls all these disparate strands together into a single real-world, meaningful strategy that protects and, even better, enhances Clarence's natural environment and biodiversity.
Preventative health: Identify the ways that Council can improve health and wellbeing through a preventative approach, something currently lacking.
Climate Change: The council does not have ambitious renewable energy or water conservation plans. I would like to see the council become a zero-emissions council and to rollout solar panels across the area, as is happening in progressive local government areas like Darebin.
Much more ambitious cycling infrastructure
Better bike and pedestrian connections between Warrane, Mornington and Rosny with the coast.
Traffic calming measures, and improved pedestrian access along Cambridge Road and more traffic directed to the parallel Tasman Highway.
An analysis of how road traffic pollution affects drivers, cyclists and pedestrians and how this should be factored into planning.
Identify new natural areas for protection and rehabilitation, with a view to enhancing the concept of Clarence as a city of villages. (The premise being that each village needs a 'village green' – an community open, green space.)
Identify areas for environmental remediation
Work with Hobart City Council on a pedestrian / cycling bridge from potentially somewhere like Rosny to the Mac Point development.
A population plan for Clarence: What is the loading capacity for a sustainable population for Clarence?
A ban on the use of glyphosate / RoundUp and of 1080
What new initiatives are you eager to champion if you are elected and why do you see these as important to the future of the Clarence community?
 I would like to see …
An independent audit of Council services, initiatives and spending to ensure that residents are receiving the best possible services from council.
I would like to see Council make Clarence the best place to be a child in Tasmania, if not Australia. I see this as having two parts: Clarence should strive to be zero-tolerance child cruelty zone. It's my understanding that, if it were to implement the child safety recommendations from the Royal Commission into child abuse, it would be the first local government area to do so – and, as a result, become a much safer place for children. Second, I would like Clarence to actually include children in its decision-making. Not have forums where Council talks about kids' stuff with children but actually include children in its formal decision making.
As a priority, Council to review its bylaws, with an emphasis on protecting the freedoms of residents as well as the rights and safety of all residents.
A zero homelessness plan for Clarence. Given there are thought to be less than 2,000 homeless people in the whole of Tasmania, if it's not possible for Clarence to provide homes for the proportion of homeless people in Clarence – let's say 200 people – then what does that say about us?
A review of the dog walking policy, with a view to finding a better balance between needs of dog owners with non-dog owners. This should involve community participation to work out the best places for off-lead areas and a dog drinking fountain in the Wentworth dog park.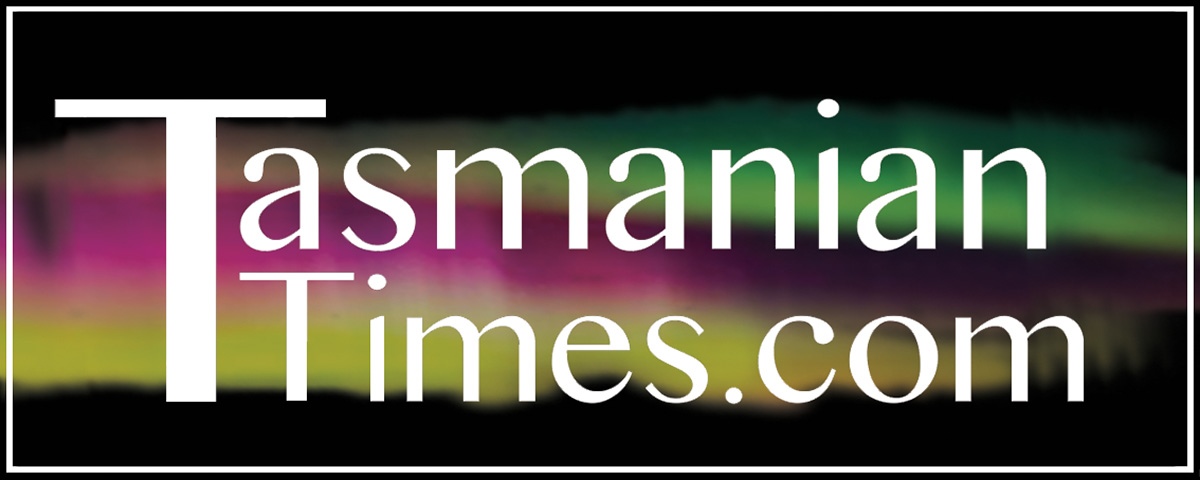 Author Credits: [show_post_categories parent="no" parentcategory="writers" show = "category" hyperlink="yes"]