TUESDAY 12:00pm: Ngunnawal people, faith leaders, school students, grandparents, paediatricians, mayor and cyclists join Rural Australians for Refugees' Parliament House rally
CANBERRA — The people of the bush rally in Canberra today to appeal to federal parliamentarians to end the grave distress suffered by asylum seekers long bound by Australia's regional offshore processing policy.
The rally in the nation's capital is being co-ordinated by Rural Australians for Refugees (RAR) in the week of Parliament's return. It follows the United Nations High Commissioner for Refugees'  Sunday (Oct 12) call for "immediate action" by the government to "prevent further tragedy" in Papua New Guinea's Manus Island and in Nauru, where more than 1400 asylum seekers and refugees remain. It precedes the pivotal Wentworth by-election on Saturday (Oct 20), in which Independent contender Dr Kerryn Phelps AM has described the offshore processing policy – supported by the Coalition and Labor – as "heartless".
RAR's goal is to bring federal Parliament's attention to the plight of asylum seekers and refugees in Nauru and Manus Island.
The UNHCR said on Sunday that Australia's current government policy and the circumstances and conditions in which asylum seekers and refugees exist offshore have had "severely negative impacts" on their health – and particularly mental health.
RAR is concerned specifically with Australia's obligation to meet a basic human need – to provide safe homes in Australia or another country that would welcome them for children and families who have sought Australians' compassion and help.
The rally will gather near Old Parliament House before participants walk at 12:30pm to Parliament House (in which Members of the House of Representatives and Senators are sitting). The rally's message is that 'Australians say 'No' to children in detention' – with an approach to Parliament to expedite the safe resettlement of asylum seekers and refugees from Nauru and Manus Island.
When: Tuesday, October 16 (2018) at 12:00pm (AEDT)
Where: Federation Mall lawns (near Queen Victoria Terrace, behind Old Parliament House)
Speakers: Ngunnawal elder Aunty Violet Sheridan, RAR national president Marie Sellstrom, Anglican Archdeacon of Albury Peter MacLeod Miller, paediatrician Dr Paul Bauert, child trauma specialist Dr Sue Packer, human rights and refugee advocate John Falzon, Leeton mayor Paul Maytom, Biloela refugee advocate Angela Fredericks. Musicians Shortis and Simpson.
Quotes attributable to rally speakers:
Marie Sellstrom, Rural Australians for Refugees national president:
Writer and interfaith minister Stephanie Dowrick this week asked that we 'speak up for the silenced'. Country people are known for their warmth, hospitality and compassion. We ask the parliamentarians who represent us and the government which acts in our name to reveal these qualities of our national character to those in Nauru and Manus Island who cry for our help. So many of us – everyday Australians – are the children and grandchildren of those who sought new lives and new oportunities in this country after war, destruction and displacement in their own. We have an incontestable responsibility to staunch the anguish of those who seek what we can give: compassion, comfort and a place called 'home'. #KidsOffNauru.
Dr Paul Bauert OAM, Royal Darwin Hospital leading paediatrician, Australian Paediatric Society vice president:
I'm simply here because I've worked with kids in pretty terrible situations all my professional life and this is the worst experience of unnecessary suffering I've ever had to deal with. Like the other 5000 doctors, I cannot believe this is what Australians want: to have the daily traumatising of children on our conscience, and perhaps deaths. Also, remember the (Gillian) Triggs comment that both (former Immigration Minister Chris) Bowen and (current Prime Minister Scott) Morrison have admitted that 'indefinite detention is NOT necessary to stop the boats'. We are better than this.
John Falzon:
Human rights and asylum seeker advocate:
It's time we abandoned the politics of cruelty and embraced the politics of hope.
The Venerable Peter LacLeod Miller
Archdeacon of Albury, Anglican Diocese of Wangaratta:
The detention of children offends every secular and religious tradition. The government that is so anxious to defend religious freedom needs to be reacquainted with humanity that any child can understand: Jesus's clear direction not to send the kids away, let alone lock them up. Any application of the Good Samaritan will instantly release every child from detention and end the human rights outrage being conducted in the name of our nation whose anthems sing of freedom and room for all.
Councillor Paul Mayto, Leeton Shire (NSW) mayor:
Leeton, a caring community, supports refugees in our town and is calling on the federal government to cease the unjust detention of children and families in Nauru and allow them to settle in Australia.
Angela Fredericks, Biolela (Queensland) refugee advocate and social worker:
I have observed the negative impact that our onshore facilities are having on Australian-born sisters Kopika (3) and Tharunicaa (1). These young girls are showing physical and behavioural deterioriation after spending seven months in MITA (Melbourne Immigration Transit Accommodation). They are completely isolated from other chidlren with no play groups or early learning expoeriences. Both have vitamin deficiences with one-year-old Thaurincaa's teeth rotting as a result. Their lives will be forever impacted.
Dr Sue Packer AM, Australian National University child trauma specialist, former Canberra citizen of the year:
Stress and traumatic events are part of the human condition. Loving care and support can mostly help us through these times. The impact on children is more of an issue as their brains are still developing and this brain development is more vulnerable to adverse experiences. We know that stress and despair in these vulnerable children can go far beyond this, even in early infancy, with permanent consequences. In the most severe cases it might even result in death.
Context: The federal government is in an exposed position with significant crossbench MPs, the community and credible media advocating vital change to Australia's regional offshore processing policy. The intervention of Australian Medical Association president Tony Bartone, with his recent open letter to the Prime Minister in which he asked the government to respond rapidly and compassionately to the humanitarian emergency faced by asylum seekers and refugees on Nauru, has given significant impetus to the national discussion.
RAR believes the parliamentary sitting week (October 15-18) ahead of the Wentworth by-election (Oct 20) presents a distinctive opportunity for concerned Australians to build voice on this issue.
Rural Australians for Refugees is a grassroots movement seeking compassionate treatment of those seeking asylum.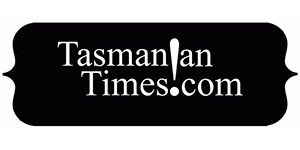 Author Credits: [show_post_categories parent="no" parentcategory="writers" show = "category" hyperlink="yes"]