Address to Tasmania Branch of the Commonwealth Parliamentary Association …
I acknowledge the President of the Tasmania Branch, Commonwealth Parliamentary Association, the Hon Rene Hidding
Madam Speaker, the Hon Sue Hickey
President of the Legislative Council, the Hon Jim Wilkinson
Ministers present
All Honourable Members of the Legislative Council and Members of the House of Assembly
And fellow Coasters
I feel like an imposter, I have no great claim of distinction, rather like Chauncey Gardner in Being There I just happen to find myself witnessing major events involving key actors on the world scene.
Indeed, to go a step further, like Forrest Gump I also tend to find myself in hairy scary situations getting caught up in firefights, from the secret war in Laos to coups d'etat, to trying to disarm ex-combatants who didn't take a shine on me!
So tonight instead of a normal speech, allow me to ramble on giving you a potted history and vignettes of my life experiences starting with Tasmania and ending with it, weaving other experiences to create a rather interesting tapestry.
I will call my talk My journey to Penguin 
I travelled the world to finally arrive in the picturesque seaside village of Penguin.
Thanks to my teenage sweetheart I discovered Tasmania myself as a teenager.
It was the year after the establishment of Wrest Point Casino which was also Australia's first legal casino, and a month before the Tasman Bridge disaster.
I recall flying in the old gooney bird, the DC3 plane from Melbourne to Hobart in the middle of the night. To impress my uni mate returning home, I opened the emergency hatch over the wing on landing, then closed it, and no one noticed! Ten years later I learnt this plane splashed landed in Botany Bay.
It was the time I first discovered Promite and found it sweeter than Vegemite!
Travelling and hitch-hiking around the state, I stayed in youth hostels and joined up with a French Canadian. We hitched hiked to the Tasman Peninsula, I recall it was a very hot and still day.
We found this water hole, and decided to swim 80 metres through a tunnel, although somewhere halfway there was only half a metre clearance and I thought it was rather dicey.
Fast forward thirty years I returned to the same spot, and was amazed to find that it was totally fenced off with warning signs not to enter. Only then did I realise I had swum the Eaglehawk Neck blowhole, luckily under perfect conditions!
I will skip my formative years in a Jesuit college in Sydney followed by my undergraduate studies at the ANU in Canberra, majoring in political science and economic history, it is covered in my Conversations interview with Richard Fidler. Suffice to say I was readying myself to formally join the war in Laos and passed the HSC whilst in the penultimate year in fifth form with four months of intense study, and bested the sixth formers in Ancient History!
From Canberra I went to the Sorbonne University in Paris then got a job with the United Nations Development Programme in New York, with postings to Benin in West Africa and Papua New Guinea.
I will never forget the post-apocalyptic scenes of a sea of miserable humanity – 2 million illegal residents mainly Ghanians – who were expelled from Nigeria in 1983 but got stuck in Benin for ten days as the Ghanian borders had been closed to them under Captain Jerry Rawlings, the Ghanian leader.
Even at that time, I was mesmerised by Tasmania, I used to pour over maps dreaming that one day I would end up there.
So after ten years I quit the UNDP, even though I loved the work in technical assistance and working with brilliant polyglots from all over the world. And the money was good!
It was Sir Robert Jackson, an Australian expatriate who was considered an institution in the UN for his seminal work on reforming the UN development system, including the UN specialised agencies like WHO and FAO.  Sir Robert was the administrator of the Snowy hydroelectric scheme in the early 1950s.
As my mentor, Sir Robert encouraged me to return to Australia to work on the "other side" of the desk, and this is exactly what I set to do first working for the UN and Commonwealth Section in AusAID and then the UN Political and Commonwealth Section in DFAT for a combined total of six years. I loved the work and thank Sir Robert for pushing me in this direction.
How I came to DFAT is because I was an energetic Australian delegate to a narcotics conference in Tokyo focussing on the aid issues and the head of the delegation – from DFAT – took a shine to me and sought to headhunt me into the foreign affairs portfolio.
I was very apprehensive and reluctant to shift from AusAID to DFAT because the working environment, ethos and cultures were very different, but my AusAID supervisor encouraged me to make the move.
Despite my reservations, I was totally taken in by the fascinating political and geo-strategic aspects of the job. It was then that I honed my policy-making skills ranging from UN reform and peacekeeping to nuclear trade and security issues.
One of my earliest tasks was my involvement in the major Australian diplomatic initiative to help bring peace to Cambodia under the leadership of Senator Gareth Evans, working with the Australian Electoral Commission on devising an electoral approach that was acceptable to the Khmer Rouge. With the advent of the UN Transitional Authority of Cambodia – UNTAC – Australia offered the largest group of election monitors (78), and it was my role to coordinate the contingent. Just prior to the election, the KR had a change of heart and intelligence reports revealed that they would attack the UN electoral polling stations. It was my responsibility to brief Minster Evans that, on balance, we had to proceed and call the KR's bluff, and possibly put Australians at peril, me included.
I was posted to Prey Veng in Svay Rieng province, and on the morning of the election, I recall the Indian battalion tasked to protect the UNTAC election monitors had the military convoy with a jeep and 50 calibre machine gun mounted, waiting for the monitors to drive off first as the dirt roads were littered with landmines. We had a Mexican standoff for ten minutes, then I alighted from my 4WD and told the INDIBATT commander that I would report this to HQ if his military did not lead the way, and although vexed, the INDIBATT eventually led the way!
It was always going to be a dangerous mission, and 5 weeks after the election, a Polish major and a Uruguyan police commander died in an ambush not 20 kms from where I was posted.
I was a most unusual diplomat as I didn't fit the mould, I didn't do HQ work following by overseas postings. Instead I spent time working on various bilateral desks, and I headed DFAT's major public diplomacy campaign in 1998 delivering Australia's gift to the Philippines bicentenary celebrations, and managed for three RAN ships visits to Manila to coincide (HMAS Melbourne, HMAS Newcastle, and the new HMAS Anzac), a trade and investment forum, a film festival, the Sydney Dance Company and even Kate Cebrano!
Because I had to escort foreign VIPs around the nation, I discovered most of Australia and met the most distinguished Australians in the business, legal and arts world, for example accompanying then Auckland University Vice Chancellor, Dr John Hood, a New Zealander who went to become the first non-English native to head Oxford University, for me it was an honour and a privilege to meet such high calibre people.
I enjoyed being Head of the Consular Response Group that was responsible for dealing with sensitive and high media profile cases, dealing with hijackings, the state-sponsored incarceration of Pratt and Wallace in the former Yugoslavia, a kidnapping of an Australian businessman in Venezuela by the FARC and taken into Colombia, being Secretary of the Counter Terrorism Overseas Response Group, and responsible for government travel advisories.
I was at the interface between the intelligence and defence services, and was tasked with drafting the crisis management manual for dealing with Australians abroad, and as such was entrusted to manage the 24-hour inter-departmental emergency task force dealing with natural disasters and civil unrest in the Solomon Islands and Fiji.
It was in that capacity that I volunteered for Operation Bel Isi, the Pacific regional peace monitoring initiative in secessionist Bougainville led by Australia, with the help of NZ, Fiji and Vanuatu. As it was a military/security operation, the peace monitors had to shape up and meet ADF physical standards, be trained in every aspect of evasion and hot extraction in tricky situations, and it was a dry zone, meaning no consumption of alcohol or fraternisation for six months!  Plus living in the tropics without power meant the nights were very uncomfortable under the mosquito nets, followed by daily 5am 6km runs as part of a platoon, then lifting weights in the gym, before showering and breakfast.
I was stationed in Buka to the north of the island, it was the political hub where the PNG authorities had control but let the Bougainville Resistance Army move freely.  After daily briefings at 8am, I would be conveyed to a particular area/village to negotiate with the ex-combatants by chopper, sometimes by boat, and the most exciting was by 4WD!  The most dangerous time was when I received an order from the ADF Brigadier Jackson in charge of the entire operation to go and convince a rogue group that had stolen the weapons they had previously surrendered for they were totally tanked with JJ (alcoholic jungle juice). My NZ and Fijian escort were very apprehensive about this mission and I pay homage to the excellent work of the Ni-Vanuatan policeman who was along side with me and, knowing the Melanesian way of doing things, very expertly defused the situation. We got the weapons back.
At the time we were the 18th rotation, meaning nine years of stalemate concerning the disarming of the ex-combatants, when all of a sudden there was a major shift in sentiment and we were in the midst of serious disarmament between the ex-combatants of the Bougainville Revolutionary Army and their nemesis, the Bougainville Resistance Force.  David Sharma, the newly appointed federal Liberal candidate for Wentworth, was in my rotation. He was a smooth operator and for me, as Dr Inscrutable, one could never know which side of the fence he sat on a range of issues.
To digress, I also knew Dan Tehan, now federal Education Minister, when he was a graduate trainee in the US Section. DFAT was and remains the breeding and nurturing ground for well-connected and well-heeled people. Dan happened to be the son of a Victorian Liberal state minister, Marie Tehan.  But there are always exceptions, and Kevin Rudd's ascent was singularly driven by ambition. We were contemporaneous fellows at the Burgmann College hall of residence on campus.
After my peacekeeping stint, I was involved in nuclear trade and security with an emphasis on promoting bilateral nuclear non-proliferation agreements with countries that sought to buy our uranium for nuclear power generation. One case was over 30 years in the making involving a complex trilateral arrangement involving the USA guarantee that Taiwan (whom we don't officially recognise) would always use our uranium for peaceful purposes, and this was bedded down after the visit by a US delegation to Canberra led by the hawkish John Bolton, now President Trump's National Security Advisor.
I then headed DFAT's Trade Liaison Section, and in my role as ex-officio secretary to Deputy Prime Minister Mark Vaile's Trade Advisory Policy Council, I met the youngest business member, a Tasmanian, Jane Bennett. While trade was always considered the poor cousin to foreign affairs in the department, I found myself constantly briefing and note-taking for DFAT Secretary Michael L'Estrange's meetings with big businesses' top end of town, companies like Holden, Qantas, and Rio Tinto to name a few. In the case of the latter, London-based RIO chairman Paul Skinner and CEO Leigh Clifford came to make the rounds in Canberra to advocate for an emissions trading scheme two years before it became a political reality. One would never have thought that a hard-nosed mining company would actively campaign for such a scheme, it wasn't driven by Green ideology but rather pragmatic business forecasting at a time trading in emissions wasn't even on Canberra's radar, but eventually taken up as policy under the final year of the Howard government.
All those years I consciously steered myself to become DFAT State Director for Tasmania and started my posting in January 2007. I had three and a half glorious years in that position, ninety percent of the work entailed consulting local industry on the Commonwealth government's trade policy agenda, namely the free trade agreements in the making with Japan, South Korea and China. The other ten percent involved protocol and some consular cases, and I can tell you that Princess Mary of Denmark claimed half of that!
I loved criss-crossing the state every 3-4 months, taking the highways and byways to meet exporters in all industries, meeting fascinating Tasmanian entrepreneurs and innovators. While I never made it to Flinders Island I did take a group of DFAT graduate trainees to Melaleuca in the SW National Park because of the World Heritage Listing and marvelled at the very rugged but beautiful terrain. Flying back to Hobart I was astonished that all the western slopes of mountains had been stripped bare by loggers, it was quite a sight to behold.
My locally-based deputy remarked that in the fifteen years in the job, he said I visited regional Tasmania more than the combined total of my six previous predecessors!
A year into my posting I realised that my office was out of the loop concerning the arrival of foreign ambassadors in the state. We would only find out by word f mouth and mostly after the fact.
So when I called on the newly appointed Governor, Peter Underwood, I raised this issue and turned it into a favour. I told him that whenever he would inform me of an impending arrival of a foreign head of mission accredited to Canberra to Hobart, I would muster the department's briefing notes and backgrounders for use by His Excellency prior to their arrival. Thus we established a very productive working relationship with Government House, and in our constant exchange of emails, he told me that he would like to address me as 'Philippe' and that I should return the favour by addressing him as 'Pierre'!
Also, early in 2008 then Prime Minister Rudd came up with this major infrastructure idea called the National Broadband Network. To be honest, Canberra policy-makers were unsure how to proceed with this new venture and my office became the lightning rod when the Tasmanian government indicated it wished to be the first state jurisdiction to take it up. It coincided with the consultations of our new Consul-General to New York, Phil Scanlan, who is incredibly well connected in the US as the instigator of the Australia-America Leadership Dialogue and previously held positions as CEO of Amatil Coca Cola and Bonlac. Phil had ideas of his own about the NBN and asked me to host a dinner with all the state government departmental heads, the head of the Tasmanian Chamber of Commerce and Industry and an early supporter of the NBN concept, Darren Alexander. At the dinner Phil explained how the NBN could be an economic generator of new industries, similar to how the advent of the highways in America spawned service stations and motels etc. Just as the highways were developed in the US in the 1940s to move mobile ICBMs by the military, so had the military invented the internet, not realising the civilian applications.
Phil suggested the Tasmanian government invite Professor Larry Smarr of UCLA who was one of the founding architects of the internet, to consult with key decision-makers here to adopt the NBN. Of course, Phil left for New York and I was to follow-up. So I spent much time and resources gingering the then Department of Economic Development and Tourism and Premier's department along to the point where I was seen as a pest!
To be honest, as noted, the department responsible for developing the NBN was not entirely sure how to proceed and relied on my reporting of consultations with Tasmanian stakeholders. I went to Smithton and to Scottsdale to see for myself what the local stakeholders felt. The then mayor, the late Barry Jarvis told me that a decision was made by Canberra/Hobart not to connect the former logging mill six kilometres from Scottsdale that had now become an industrial park. So I went back to Canberra recommending that the NBN should also target industrial parks, not just homes and commerce in towns across the nations.
So Professor Smarr's program was developed by the Tasmanian government, but I found it didn't do justice to the eminent internet architect so I called in a favour to His Excellency, and suggested he host a luncheon for Smarr with Tasmanian stakeholders, and 'Pierre' was most appreciative to play a role in this regard.
For my sins, ten years later in Penguin, we are still not connected to the NBN!
Let me turn to the last issue confronting Tasmania, the Bass Strait. It is a curse but also it is a blessing.
Tasmania has more in common with New Zealand, as an island economy, than the rest of the Australian mainland states. As a consequence, Tasmanians are natural exporters.
But unfortunately we have a branch office economy as all the key decisions are made in Melbourne or Sydney, and in the main we only find the plant managers or subsidiary bank managers who process and implement but don't make those key investment decisions.
Maybe New Zealand was right not to join the federation.
Back in 2008 I invited John Gay to lunch, not in his capacity as Chairman and CEO of Gunns, but because of his interest in this issue of branch office economy that characterises Tasmania.  Indeed, in his view forestry was the only issue where Tasmania could lead the nation, having bought large tracts of forestry in the Green Triangle on the Victoria, NSW, South Australia border and in Western Australia and his vision to process it here in Tasmania.
Unfortunately he picked the wrong location at Bell Bay, and the wrong industrial open-loop processing for the mill. The NIMBYs in the Tamar valley would ultimately prevail, thanks largely to the open-loop process that would leach chemicals into the river system and out to sea.  And to say John was a bull in a china shop and pig-headed is understated!
Had Gunns opted for Hampshire, south of Burnie, where the sparsely spread population was receptive to a mill, and elected to use a closed loop industrial process we wouldn't be talking about the demise of Gunns and the funk – socio-economically speaking – of northern Tasmania has been ever since then.
Prior to the end of my posting, I tried to use the good office of DFAT to organise a brainstorming session facilitated by Saul Eslake, inviting the Premier, Leaders of the Opposition and the Greens, and the UTAS Vice Chancellor to have an in camera (or closed) session leaving their political hats outside the door. It's interesting to note that only the Leader of the Opposition, Will Hodgman, replied favourably to the idea.
Tasmania has a cornucopia of riches, bestowed with a temperate climate, agricultural and mineral wealth, not least its people. The major missing piece of the puzzle is the right demographic profile to become a successful niche economy – a hundred thousand more young people could help achieve that outcome.
Finally, if we could reverse engineer Tasmania, we would have to admit that dependence on Canberra for the normal annual grants to states and GST receipts makes us forever dependent, and that the Tasmanian economy is not structured to be wholly self-contained. The state government apparatus is too big, with too many small businesses reliant on government subsidies and grants. We do not have the lean and mean economy we could ideally have because of the current set up with Canberra, and our demographic trend is making it all the harder to achieve economic self-autonomy.
Similar to the branch office economy, our polity also reflects this as our federal Tasmanian politicians are too beholden to their HQs on the mainland. It is a structural issue, most of them do not wish to rock the boat in the hope of a ministerial position or chairing some standing committee.
We desperately need a few more astute politicians like the great Senator Brian Harradine to fix this problem!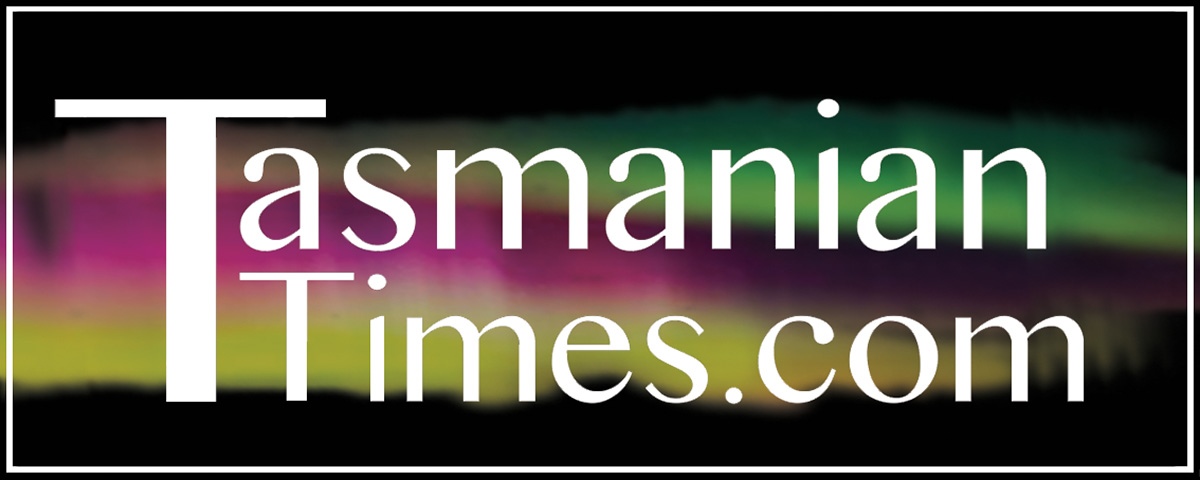 Author Credits: [show_post_categories parent="no" parentcategory="writers" show = "category" hyperlink="yes"]