Jim Everett … All portraits created by Phillip England, Tasmanian Tintype … http://tasmanianrequiem.com/
A Tasmanian Requiem is a concert Requiem composed by Helen Thomson, with text by Greg Lehman, with Jim Everett/puralia meenamatta and Frances Butler, with filmic response by Julie Gough and produced by Frances Butler/Gap In The Fence.
Journey
The work is a 90-minute performance (no interval) by two choirs: an eight-voice vocal ensemble and the Island Brass Quintet, under the musical direction of Gary Wain (Principal Percussionist, TSO).
The composition is separated into nine movements loosely based on the Requiem Mass, with libretto triangulated in English, Latin and Tasmanian Aboriginal language, and accompanied by film projection. The production premieres at the Theatre Royal, Hobart in mid-April 2018.
Concept
The project aims to create a uniquely Tasmanian audio and visual work in the format of a Requiem, employing artists and arts-workers of the highest calibre to collaborate in a dialogue of voice, instrumentation and imagery.
Rationale
There is an acknowledged need for a conversation to begin between all Tasmanians, in order to grieve and heal from the wrongs of the past. A Tasmanian Requiem will commemorate the irretrievable loss of innocence and understanding of place, which is quietly mourned on a daily basis by the descendants of those who fought the 'Black War', and all of us who live with its legacies.
Ethos
A Tasmanian Requiem is an inclusive and collaborative production. It has been created with the purpose of acknowledging the wrongs of the Black War and the ongoing denial of the original custodians of the island now known as Tasmania. In its limited way, the Production attempts to atone for those wrongs and to open hearts and minds to acknowledge and respect Aboriginal culture as in integral element of contemporary Tasmanian life. In so far as the Production aims to respect and acknowledge Aboriginal people in the context of the actuality of colonisation of this island, it is also a production that commits itself to engaging with the reality of this story as a shared history. This means that care, respect and acknowledgement should also be shown to the cultural identities of all participants.
Creative participants and performers have therefore been engaged to bring to the Production a standard of excellence in their field of expertise and professionalism that is crucial to the successful outcome of this Production – which is creatively risky and innovative.
Artistic processes
The libretto has been generated as a corollary to the traditional Latin Requiem text, with two additional languages – English and Tasmanian Aboriginal. This "triangulation" of language serves to highlight the ancient/modern-ness of the reclaimed language of a still-vibrant ancient culture, by stark contrast with Latin representing ossified European power structures, and English representing the contemporary, common language in which the dialogue can begin. The writers' diverse input varies the textual perspective and simultaneously a communal call to understanding, acknowledgement and atonement.
Using these textual elements, emerging composer Helen Thomson will create a full Requiem mass for concert performance by the ensemble and quintet in various combinations, each of which will enable a particular timbre of "call and response". This asking, answering, repeating, changing and shifting texture evokes the dialogue we hope the Requiem will help to generate.
Dr Julie Gough is a Tasmanian installation artist and sculptor, and curator of international repute whose work will respond to the textual elements and provide visual 'clues' through film projection. It will represent an opportunity for Tasmanian audiences to engage with this compelling material as a unique, challenging, but always beautiful, experience.
Confirmed Performers
Musical Director: Gary Wain (TSO)
Musicians (the Island Brass Quintet):
Yoram Levy (TSO Principal Trumpet)
Glenn Schultz, Trumpet
Mandy Parsons, French horn
David Robins (TSO Trombone)
Tim Jones (TSO Principal Tuba)
Classical voices:
Helen Thomson (Soprano)
Amelia Jones (Soprano)
Lotte-Betts Dean (Mezzo-soprano)
Tom Buckmaster (Tenor)
Stephen Grant (Bass)
Contemporary voices:
Madelena Andersen-Ward
Dewayne Everettsmith
Zoy Frangos
Premiere Season
The 90-minute work without interval will premiere at the Theatre Royal on 13 April 2018 for a short season (12-14 April) including evening and matinee public performances, and school-only matinees (maximum possible 6 performances).
Community Support
The Production has worked directly with members of the Tasmanian Aboriginal community in respectful creative collaboration.
Partnerships & Support
Financial support has been obtained to date from:
Arts Tasmania – Artist Investment Program (Development & Delivery)
Australia Council – Arts Projects For Individuals and Groups (Music)
Gap In The Fence (Frances Butler) – Executive Producer
We are working with the Tasmanian Symphony Orchestra to ensure the availability of their players for the production, and with LINC Tasmania to access archival film footage.
We are also working in partnership with Michael Gissing (Digital City Studios) in the production of a documentary of this project and for filming the performance.
Project Stages:
Stage 1 – Creative Development Libretto – March 2015–April 2017
Score – June-October 2017
Visuals – July 2017-February 2018
Stage 2 – Production/Rehearsals November 2017-April 2018
Stage 3 – Presentation April 2018
Presentation
Venue: Theatre Royal, Hobart
Dates:
World Premiere: Fri 13 April, 2018 at 7:30pm
Matinee: Sat 14 April, 2018 at 2pm
Final Performance: Sat 14 April, 2018 at 7:30pm
Schools Performances: for more information contact the Theatre Royal.
Duration: 1.5 hours (no interval)
Patrons' advice: References to deceased Aboriginal people.
Recommended for 15 years+ (Adult themes – descriptions of violence)
Tickets: $45-$90
Tickets will be available for purchase at the Theatre Royal box office after 11 November, 2017.
http://www.theatreroyal.com.au/
Frances Butler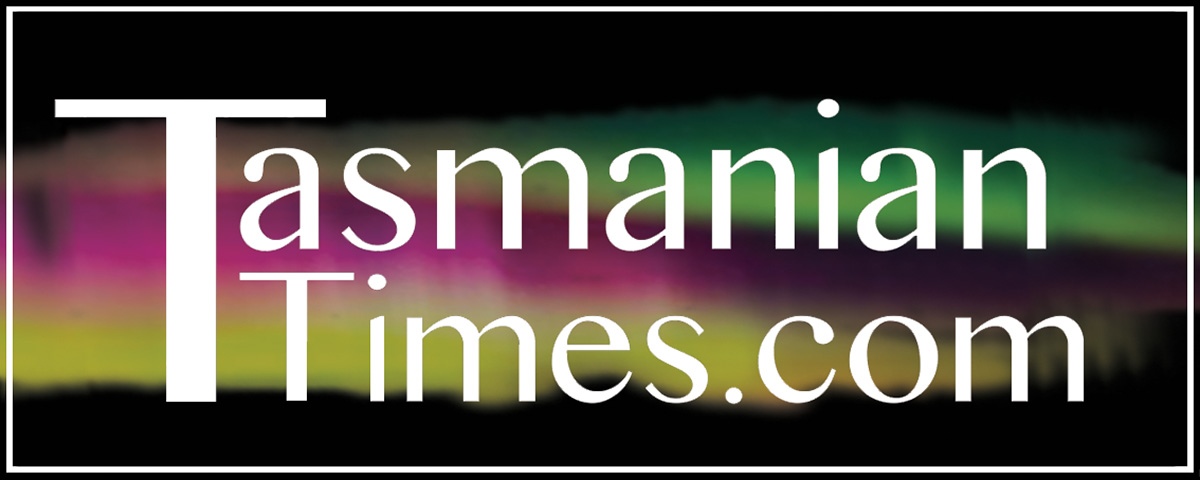 Author Credits: [show_post_categories parent="no" parentcategory="writers" show = "category" hyperlink="yes"]