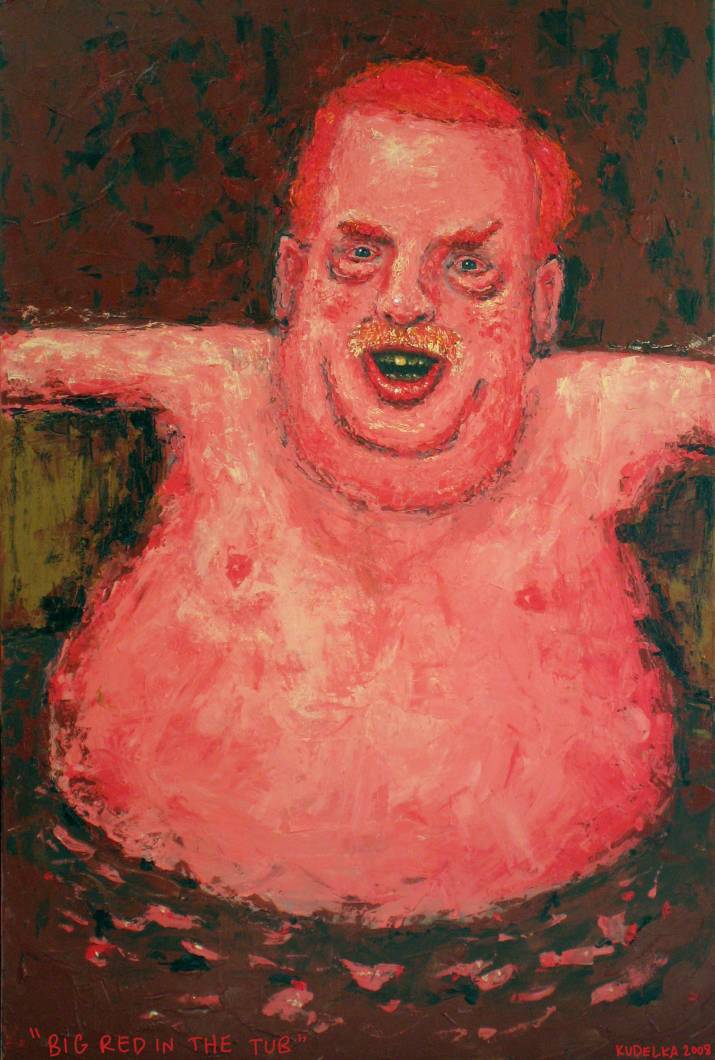 *'Toon: 2008. Jon Kudelka said it was originally a large acrylic for an exhibition. Kudelka, https://www.kudelka.com.au/ used with permission
First published February 5
When I think on gambling and government in Tasmania two names spring to mind … Paul Lennon, our former premier, and Edward Braddon, an earlier premier, and their efforts to enhance the gambling industry in Tasmania.
I note the George Adams entry in The Australian Dictionary of Biography (Adams Hotel with its Marble bar), who, like Greg Farrell's father (The Windsor in Melbourne) moved to Hobart.
"Opposition to this form of gambling [The Lottery] came from religious bodies and in 1892 they influenced the passing of legislation to prohibit the delivery of letters containing sweep investments. Adams moved his lottery business [From Sydney] to Queensland. Similar legislation was passed by the government there, so in 1895 he moved to Tasmania.
Six months later the Tasmanian premier, Sir Edward Braddon, overcame all opposition to a bill which became the Suppression of Public Betting and Gaming Act (60 Vic. no. 7), outlawing betting shops but legalizing certain lotteries. Adams had a home for Tattersall's lotteries for the next fifty-eight years. Two members of the House of Assembly and two in the Legislative Council of 1896 were remembered by Adams in his will and were left a twentieth of the annual net proceeds of Tattersall's sweep consultations."
Adams moved to Hobart and made his home there for the rest of his life. He bought several buildings in the city and built others. At his death he had contracted to buy more Tasmanian real estate and arranged to start a business as a brewer and maltster.
He held no public office and had no apparent political affiliations. He worked very much behind the scenes, making it difficult to assess his influence, although his capacity to finance mortgages and other business activities must have given him substantial indirect power. His interests straddled many areas of Tasmanian business life. The public image was one of a sporting identity, a patron of horse-racing in particular and in a less public way something of a philanthropist.
On 10 June 1858 at St James's Church, Sydney, Adams married Fanny, daughter of Thomas Franklin and his wife Catherine; she died at Sydney on 2 January 1883. On 7 May 1886 at Randwick, New South Wales, he married Norah Louie, daughter of James Malone and his wife Mary Constance. Norah died at Hobart on 14 April 1913. His first marriage and that of his parents were in the Church of England, and his second was performed by a Congregational minister.
There were no children of either marriage, and the chief beneficiary by his estate, sworn for probate in New South Wales for more than £50,000, and in Tasmania for £130,000, was his nephew William James Adams. Adams died at Hobart on 23 September 1904 and was buried at Cornelian Bay cemetery under a headstone engraved 'George Adams (Tattersall)'."
When Adams died childless in 1904, the Tattersall's wealth was passed on to 12 beneficiaries, mostly business associates and Tasmanian politicians who had helped the Sweepstakes company. His will gave 10 per cent to lottery manager Harvey, sweeps manager Elliot Grant, George Adams' brother William and business associate Thomas Lyons.
A group of pollies or their widows were left 5 per cent of the Sweeps business each – the former Tasmanian premier's; Edward Braddon and Sir Phillip Fysh and the backbenchers Alfred Page and Henry Rooke. Details were published in the Adelaide Advertiser on 15 October 1904 with no mention at all of the contents of the will in any Tasmanian paper.
I wonder why and do some things never change?
Over 100 years later Lennon and his Government famously allowed the entry of the Packer Betfair operation into Australia via Tasmania.
Lennon was later to spend five nights as an upgraded guest in a six star suite ending on Melbourne Cup night in November 2005 at the Packer Crown Casino in Melbourne. Crown spokesman Gary O'Neill refused to comment on the Lennon case but said it was standard practice to offer free upgrades to Politicians … to fill up the hotel when cheaper rooms were booked out. It must have been a quiet Melbourne Cup week that November.
Lennon is now on a retainer to the Federal Group pushing for a renewal of their Poker machine licence in Tasmania.
I ask …
Will our gambling tycoons of today follow the lead of George Adams and reward success so generously from the hereafter?
*John Hawkins was born and educated in England. He has lived in Tasmania for 13 years. He is the author of "Australian Silver 1800–1900" and "Thomas Cole and Victorian Clockmaking" and "The Hawkins Zoomorphic Collection" as well as "The Al Tajir Collection of Silver and Gold" and nearly 100 articles on the Australian Decorative Arts. He is a Past President and Life Member of The Australian Art & Antique Dealers Association. John has lived in Australia for 50 years and is 75 this year. In two of the world's longest endurance marathons and in the only teams to ever complete these two events, he drove his four-in-hand team from Melbourne to Sydney in 1985 and from Sydney to Brisbane in 1988.
• ABC: Tasmania pokies data reveals biggest losers
• ABC: Tasmanian election: Keep track of the key promises made by the parties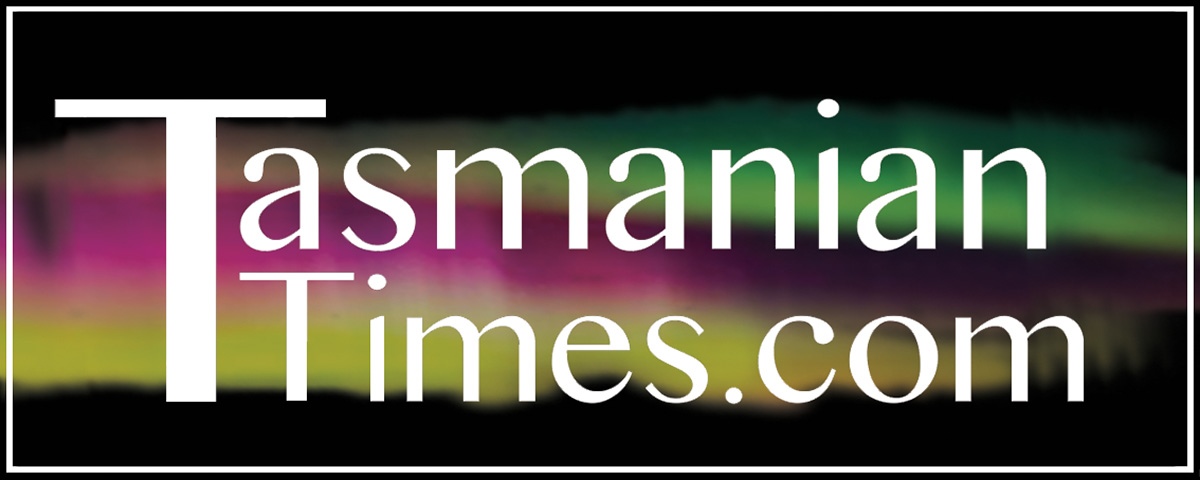 Author Credits: [show_post_categories parent="no" parentcategory="writers" show = "category" hyperlink="yes"]