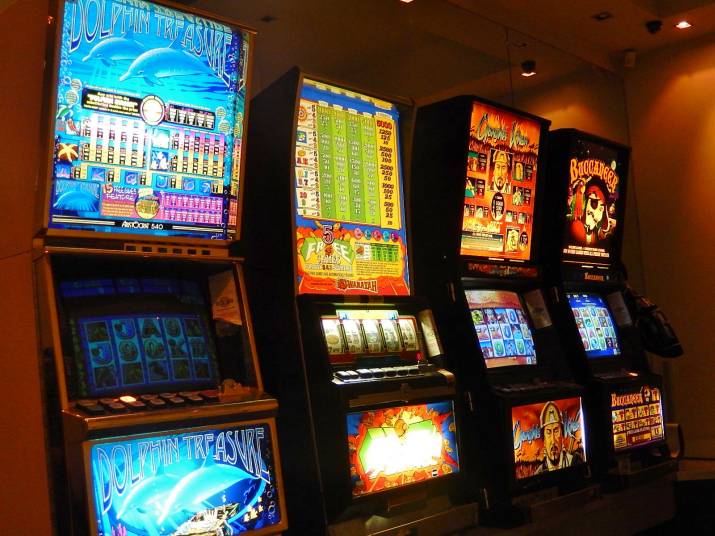 *Pic: Michael Coghlan, Flickr
First published December 10
There seems little doubt the fate of poker machines post 2023 will be an issue that will get plenty of coverage during the upcoming State election campaign.
Depite the government assuring the Joint Select Committee into Future Gaming Markets it would be open to recommendations based on evidence, Premier Stansfield and Chief Strategist McQuestin had their minds made up well before the Committee reported. The government arranged for a Dorothy Dixer on the 11th of September to allow the Treasurer to set out the government's policy on gaming. If pokies are banned from communities it would have a "devastating effect on pubs and clubs" he told parliament.
Rather than blithely following the dictates of his political overlords the Treasurer should have read a paper prepared by his own department for the Committee.
A close analysis of Treasury's modelling reveals in the case of regional areas beyond the 50 km reach of casinos where 40% ($42.9 million) of player losses occur, player losses will reduce by 75% ($31.4 million). There will be some migration to casinos and substitution with Keno, in total about 25%. Pubs and clubs will be worse off by $6.4 million, but the $25 million that previously flowed out of towns to Federal Hotels' Network Gaming will be free to circulate within regional towns.
Currently on average, only 20% of player losses remain with pubs and clubs via net commissions from Federal Group's Network Gaming. The rest flows out of town to Network Gaming. It is well beyond the wit of this writer to figure why the government is so willing to accept the dumb proposition that stopping the haemorrhaging of regional towns will have a devastating effect on those communities. It's going to be very difficult to convince an electorate growing weary of political lies.
Regional pubs and clubs will be worse off by only $6.4 million. This is before any changes to their business models to attract some of the extra $25 million circulating in the community rather than being hijacked by Network Gaming.
In order to predict the effects on State taxation receipts, Treasury used different assumptions about player responses within 50 kms of the two casinos and in areas further away. It is a simple exercise to reconfigure the models to calculate changes in player losses, changes in venue income and the extra income that will accrue to communities, in each of those two broad areas, before having a revealing look at a few of the larger regional towns/cities.
This paper follows on from the writer's last blog on the Treasury model ( HERE: Removing pokies … ) and a subsequent request by Anglicare as to what conclusions can be drawn from the Treasury study about the effects in regional areas, and how the Treasury study reconciles with the Anglicare commissioned study by Prof John Mangan titled Removing poker machines from hotels and clubs in Tasmania: Economic considerations ( HERE ), presented as evidence to the Joint Select Committee. The remainder of this blog is the response provided to Anglicare's request.
The Treasury paper titled …
*John Lawrence worked as an economist, public accountant and a DIY Super consultant. Currently a public policy researcher and blogger. Am interested in promoting an understanding of finance and economic issues particularly those that confront the State of Tasmania.
• Stephen Menadue, in Comments: Thanks John. As if we didn't already know that the flow on benefits to community would be great from getting rid of the pokies, the Government would have us believe that the increased employment and sporting group t-shirt funding would be of more benefit. A child waiting outside a Gaming Lounge for their mum or dad to finish inside paints a picture of exactly how many ways these machines are tearing apart families and values …
• John Biggs in Comments: … The relevance to this thread is that the Liberals and their mates are interested only in making money. The effects of pollution and poker machines on community health and welfare simply doesn't matter. We should be very angry indeed about that and ensure that we chuck the rotters out next election …
• CWA: It's time to get pokies out of Tassie's suburbs The CWA in Tasmania has added its voice to the statewide campaign to get pokies out of Tasmania's suburbs. Lindy Cleeland, state President CWA in Tas, said: "The CWA stands for strong communities and our members know just how much stronger those communities can be with pokies gone from our local pubs and clubs. "We urge everyone with a view on this issue to speak up and get that message to their local political representatives and the candidates for the 2018 election …
• Andrea Dawkins, Greens' gambling spokesperson: … Will Hodgman and Rebecca White need to think long and hard about whether they intend to prioritise the lives and wellbeing of Tasmanians, or the coffers of Federal Group.
• Rebecca White, Labor Leader: Poker machines out of pubs and clubs in five years under Majority Labor Government A re-elected Majority Labor Government will act to remove poker machines from Tasmanian pubs and clubs over the next five years. Last financial year Tasmanians lost $110 million on poker machines in pubs and clubs – money that could be better spent in our communities supporting small business and families. A report by economics professor John Mangan shows that if just half of those losses from poker machines were diverted to other parts of the economy, more than 180 full time jobs would be created. The harmful impacts of poker machine gambling are widespread. They affect an individual's health, their family, relationships and work. For every person who is harmed by their own gambling, seven other people are affected …
• Rebecca White on Labor's policy HERE
• Meg Webb, Anglicare: Listening to the people Anglicare has welcomed the Labor Party's decision to support the removal of poker machines from hotels and clubs. "We are pleased to see politicians catching up with community sentiment," said Anglicare's Meg Webb. Manager of the Social Action and Research Centre. "Labor has responded to the clear vision of Tasmanians who want thriving local neighborhoods free of poker machines." "Labor took the time to consult and has developed a policy that's in the public interest," said Ms Webb. "They examined the evidence, listened to local communities and have made the right choice on this issue …"
• TasCOSS CEO Kym Goodes: At Long Last … The Change Tasmanians Want With Labor's announcement of its policy on poker machines today, Tasmania sits at a moment where profound change is possible. "This is one of those moments, much like the announcement of how Tasmanians voted on marriage equality a couple of weeks ago—a moment when we can feel meaningful change in the air," CEO of TasCOSS Kym Goodes said. "The overwhelming majority of Tasmanians will feel represented by this policy announcement and it bodes well for a future where the power and strength of the Tasmanian people sits at the core of our vision for the future of this state. "This is not simply about a change to long term policy on pokies in our state. "This announcement and the clear and genuine consultation that preceded it is an acknowledgement that our political representatives recognise that they are meant to do just that: represent the views of the people of Tasmania …
• ABC: Poker machines out of Tasmanian pubs, clubs by 2023 under Labor promise
• Andrew Wilkie, Independent MP for Denison: ALP pokies policy a win for the community and common sense … "We know that poker machines cause or at least add to many social ills including crime, domestic violence, suicide and childhood poverty. That's why I recently launched the Pokies are the Problem campaign to encourage the Opposition to come up with a decent policy on poker machines, and I'm glad that this has finally happened. "I now call on the Liberals to step up and match Labor's commitment because completely removing poker machines from hotels and clubs is the only sensible policy and the only policy that will seriously reduce harm …
• Unions Tasmania: Unions Tasmania reaction to poker machine removal
• Andrea Dawkins, Greens gambling spokesperson: Community Pokies Campaign Yields Fruit
• Brighton Mayor Tony Foster: End of pokies scourge a good move
• Shooters, Fishers and Farmers Party: SFFP does not support an attack on Rural and Regional employment in Hospitality and Tourism
• Labor: Does Hodgman actually have a poker machine policy?
• Andrea Dawkins: THA Must Reconsider Approach to Pokies
• Labor: Liberals increasingly isolated as Lambie speaks out strongly on poker machines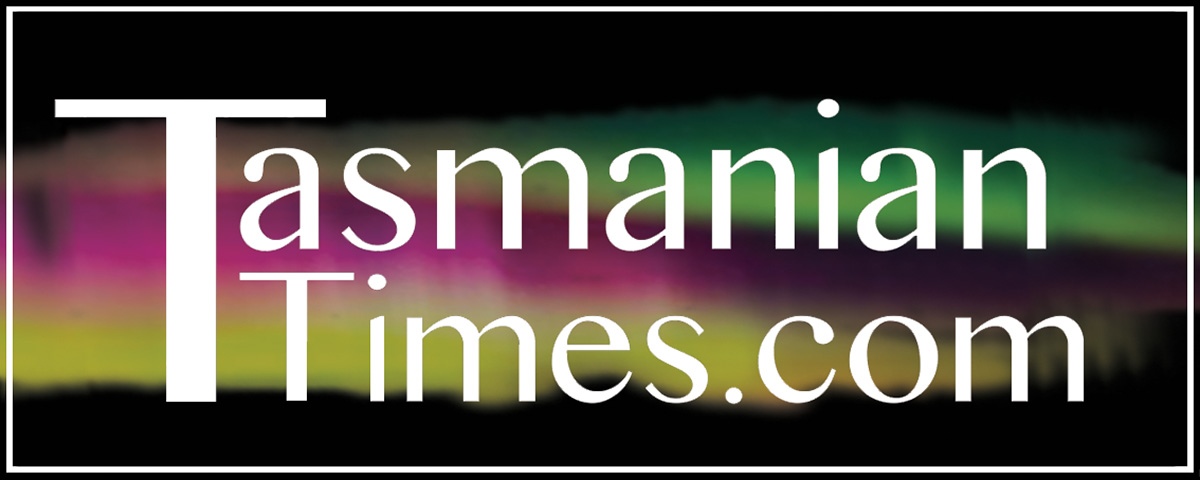 Author Credits: [show_post_categories parent="no" parentcategory="writers" show = "category" hyperlink="yes"]