Hobart Bookshop

Coming up in December …
You are invited to the launch of Blair Denholm's book, Sold.
The Gold Coast swelters in record temperatures, and car salesman Gary Braswell's feeling hot under the collar. His sales are at rock bottom, and he's up to his neck in debt to loan shark Jocko Mackenzie. If the loan's not repaid, there's more than Gary's kneecaps at stake – his long-suffering wife's also in peril.
When Gary turns his skills to real estate sales, he's soon embroiled in the murky world of money laundering. Things get even hotter when the federal police start sniffing around. With Jocko on his tail, Gary concocts a scam of unimaginable scale and audacity. But hard-drinking, cocaine-snorting Gary is incapable of planning ahead. So, can he pull it off?
Hilarious and dark, Sold is noir reading at its best – a whirlpool of sex, drugs, and real estate.
Blair Denholm is a freelance writer, editor and translator who has lived and worked in New York, Moscow, Munich, Abu Dhabi and Australia. For further information, visit his website.
Free event, all welcome.
Where: The Hobart Bookshop, 22 Salamanca Square
When: Thursday December 7, from 5.30pm
… and don't forget about tomorrow night's launch …
You are invited to the launch, by Megan Weston, of Irene Cowell's new book, Rainbow Island: Tapestry of Time, published by Forty South Publishing.
Gabi opens his inheritance and is plunged into a fantastical chaotic world – the world of the Hidden. He travels through time; history collides with mythology. He means to protect his family but the heroic exploits of the Hidden face an irreconcilable threat to Rainbow Island.
In 2009, at the time when the stark reminder of mortality presented itself to Irene Cowell, and complications with friendships and family appeared insurmountable, traumatic memories surfaced and became intertwined with the local history of Bruny Island. Irene's imagination was seized by a powerful image, the Empress of Time. The landscape of a story emerged, peopled with a cast of characters, their lives caught within the machinations of the Empress and her Daughter. The need to write about this interplay of characters became so necessary that she began to write its story. It is a fantasy, but steeped in the colours of reality. The locality: Rainbow Island – the story: Tapestry of Time.
Where: The Hobart Bookshop, 22 Salamanca Square
When: Thursday November 23, from 5.30pm
… and next week …
You are invited to the launch, by Don Knowler, of Robyn Mathison's new chapbook, Still Bravely Singing, published by Ginninderra Press.
We're delighted to launch another of Robyn Mathison's collections, and this delicate gathering of images and moments will fulfil readers just as much as her previous collection, To Be Eaten by Mice (2009).
Robyn Mathison was born in Narranderra, NSW, in 1938, and has lived in Hobart since 1975. She has written poetry, stories, and reviews, and has been published in journals and anthologies in Australia, the UK, and Japan. She has been secretary of the Fellowship of Australian Writers (Hobart) for more than 20 years and has co-edited three anthologies of Tasmanian writing and a collection of reminiscences of Gwen Harwood. She is a Life Member of the FAW, the Tasmanian Writers Centre, and the Society of Women Writers.
Free event, all welcome.
Where: The Hobart Bookshop, 22 Salamanca Square
When: Thursday November 30, from 5.30pm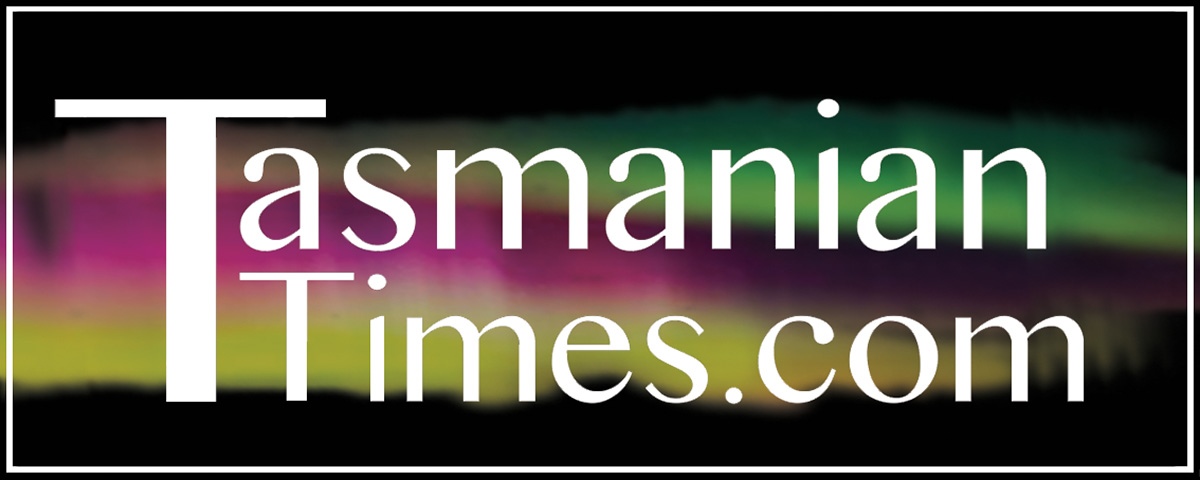 Author Credits: [show_post_categories parent="no" parentcategory="writers" show = "category" hyperlink="yes"]