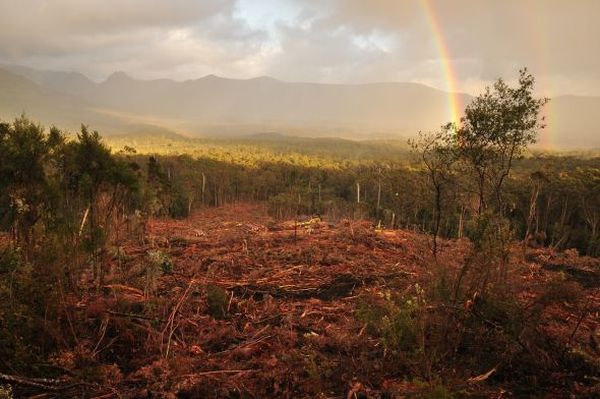 *Pic: Logging in Catamaran at the height of Forestry Tasmania's assault. Pic: Daniel Haley
First published November 15
Forestry Tasmania's slide from its peak in 2004 has seen it lose $1 billion.
Almost half have been cash losses.
The rest have resulted from the loss in value of the trees entrusted to it. FT entered commercial arrangements with customers, particularly major customer Gunns, which effectively forfeited its commercial advantages as a monopoly supplier. As a consequence it fortunes closely tracked those of the industry particularly Gunns, and since the latter's demise has only survived courtesy of government patronage.
After numerous inquiries, reports and years of procrastination, the government appointed Treasury Secretary to the Board in May 2015 to act as de facto Voluntary Administrator to see if FT could be resuscitated. An interim report was presented to government on 29th September 2016.His tenure lasted until February 2017, FT was restructured as much as its political masters would allow before being handed back for directors to run under the new name of Sustainable Timbers Tasmania (STT).
The following is a more detailed report on FT's demise following the period of administration. It covers the events leading to insolvency, the actions taken and the prospects for the future …
…
The 2016/17 year
The biggest thing to happen to Forestry Tasmania (FT) in the past year was the change of name to Sustainable Timbers Tasmania (STT). Apart from that it was the same old story. Bleeding cash. The government tipped in $14 million. A further $14 million was borrowed from Tascorp. Nevertheless cash went backwards by $1 million.
If STT was really more sustainable it would've been evident from the figures.
It wasn't.
Revenue may have risen by $14 million but the costs of harvesting and carting the timber to the mill door/wharf were up by $17 million. Not a sign of the turnaround suggested in the Minister's (Guy Barnett) Media Release ( HERE: Sustainable Timber Tasmania $41 million turnaround ) which accompanied the release of STT's annual report …
Read the full extensive analysis on Tasfintalk HERE
• Gordon Bradbury in Comments: "There's no evidence the newly branded STT is any more sustainable (or profitable) than its predecessor FT". That final sentence by John Lawrence is all we need to know. As usual we Tasmanians have been lied to, conned and ripped off. It's time to shut down the public native forest industry once and for all.
• John Hawkins in Comments: Dear John, On these most excellent and detailed figures Barnett is proven to be an incompetent, lying pollie whose tenure in office should be immediately terminated.
• John Lawrence in Comments: Stu (#6) … What you're saying is quite correct. There is no doubt that downstream industries do add value to harvested timber. Industries are always keen to advertise how much value they add, but one always need to approach such claims with caution. Take poker machine operators for instance. They claim to contribute x dollars to the Tas economy, but most of the money spent on poker machines simply is a diversion from other areas. Spending would have occurred in those other areas with probably even better employment and flow-over effects for the economy …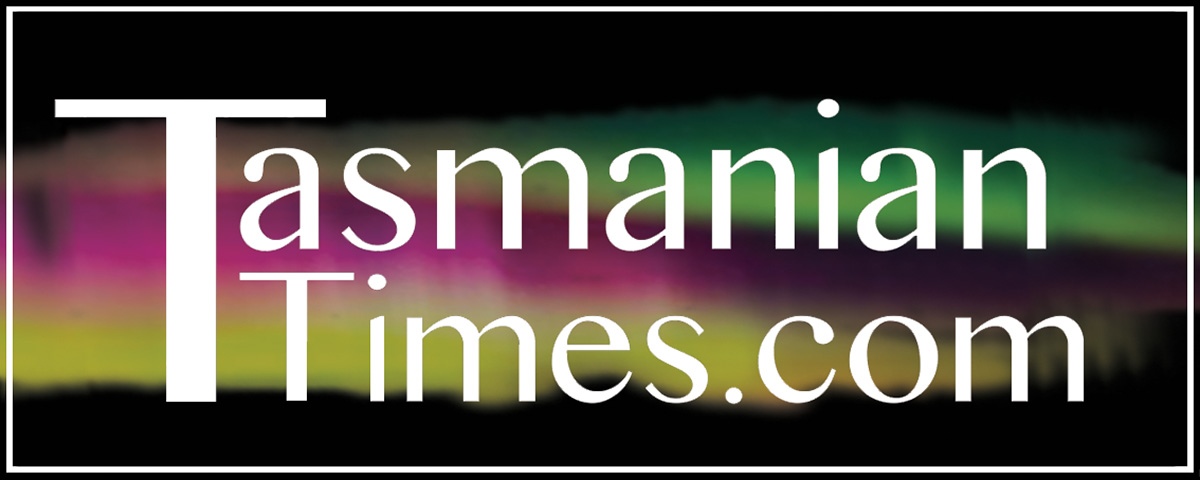 Author Credits: [show_post_categories parent="no" parentcategory="writers" show = "category" hyperlink="yes"]