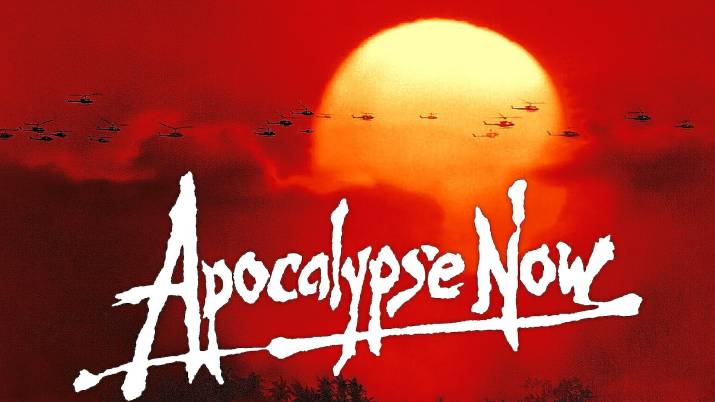 After some three years of frustration with Forestry Tasmania, the Forestry Practices Authority and the Minister, I penned the post below to describe in my words and indeed those of T.S. Eliot and his poem "The Hollow Men".
http://oldtt.pixelkey.biz/index.php?/article/this-is-the-way-the-world-ends-/
My frustration has continued over the succeeding five plus years due to the ongoing incompetency of FT and successive Ministers, the wasting of taxpayer monies via subsidy, and the facilitation of FT financial failure by successive Treasurers, and the latest bluster on the maintenance of Mountain Road, my only access to my property Myrtlebank.
http://oldtt.pixelkey.biz/index.php?/article/the-lack-of-mountain-road-maintenance/
In seeking some inspiration for this commentary on FT, aka STT, and the current Minister Guy Barnett, I turned to films of the past which might best describe the status quo and miraculously discovered a more than cogent link to Apocalypse Now, that powerful film relating to the Vietnam War.
Extraordinarily Eliot's poem was a strong influence on Francis Ford Coppola and the movie Apocalypse Now (1979), in which antagonist Colonel Kurtz (played by Marlon Brando) is depicted reading parts of the poem aloud to his followers.
Furthermore, the Complete Dossier DVD release of the film includes a 17-minute special feature of Kurtz reciting the poem in its entirety. The poem's epigraph, "Mistah Kurtz – he dead", is a quote from Conrad's Heart of Darkness (1899), upon which the film is loosely based.
And remarkably the main character Colonel Kurtz, displays an uncanny resemblance to Minister Barnett and one of his most famous lines seemingly describes the Minister's modus operandi, viz
"I watched a snail crawl along the edge of a straight razor. That's my dream. That's my nightmare: crawling, slithering, along the edge of a straight razor and surviving".
My need to reflect again on The Hollow Men is the response below from FT aka STT on my plea for urgently needed maintenance on Mountain Road and most certainly before the fire season …
Quote:

Thank you for your email regarding maintenance of Mountain Road, Liffey.

Road status

I can confirm that the section of the road from the Lake Highway to your property boundary is recognised under the Forest Management Act 2013 as Permanent Timber Production Zone land and is therefore under the management control of Sustainable Timber Tasmania (STT), formerly Forestry Tasmania, and is regarded as a forest road.

The section of road (east of the property boundary), is not on Permanent Timber Production Zone land and is not managed by Sustainable Timber Tasmania.

Road maintenance

With regard to road maintenance, firstly for the section of Mountain Road managed by Sustainable Timber Tasmania.

This section of road is sufficient for our current access requirements. We anticipate that some road maintenance, such as road side slashing, may be carried out to facilitate harvesting operations commencing in the coupe BA388D. This coupe is currently planned for 2018/19 in our Three Year Wood Production Plan and any road maintenance will be linked with this planned harvest once operational planning is completed and the harvest scheduled.

Secondly, regarding the section of road Mountain Rd beyond the Permanent Timber Production Zone boundary, as noted above, Sustainable Timber Tasmania does not have management control. STT will not be conducting any maintenance operations on this section.

As you might appreciate, Sustainable Timber Tasmania (STT) manages a large road network that provides access to Permanent Timber Production Zone land and other tenures including many isolated parcels of private property like your own. STT prioritises road maintenance work on its road network based on meeting our wood production requirements, high use community service roads or roads where environmental harm may occur (for example due to erosion).

Third party access

With regards to third parties accessing your property, may I suggest that you report the issue caused by Google Maps and Google Earth to Google. In addition, if you think that it may be of assistance, we could investigate erecting a 'No Access to Liffey Falls' sign at the beginning of Mountain Road.

Unquote:
Given their 70 year history of abusing the owners of this property, (see original "this is the way the world ends" : http://oldtt.pixelkey.biz/index.php?/article/this-is-the-way-the-world-ends-/ ), I suspected this would be the FT/STT position, typically unresponsive to an individual need by a taxpayer, despite issues related to safety and security during the impending fire season.
However what is most disappointing is the fact that in an email response to me on 10 October the Premier stated "I will seek some advice from my colleague, Guy Barnett MP as the Minister responsible for Sustainable Timber Tasmania and will ask him to respond to you directly."
And guess what? I have had no direct contact from the Minister despite his office in Deloraine being only 25kms from the location of my property.
Is this a surprise? absobloodylutely not!
Wonder if STT and the Minister's motto is "I love the smell of napalm in the morning"
PATHETIC
*John Powell was born in Rushworth Vic, in-law of Sergeant Kennedy killed by Ned Kelly at Stringybark Creek, taught by Barry Jones (Pick a Box fame) at Dandenong High School and graduate of Monash University (PhD), Nasho during Vietnam. experience in oil &gas industry including Bass Strait North West Shelf and PNG Gas plus water industry and Rosebery (love the Top Pub). Bird watcher and environmentalist. In Tassie for 8 plus years. Devils on the property …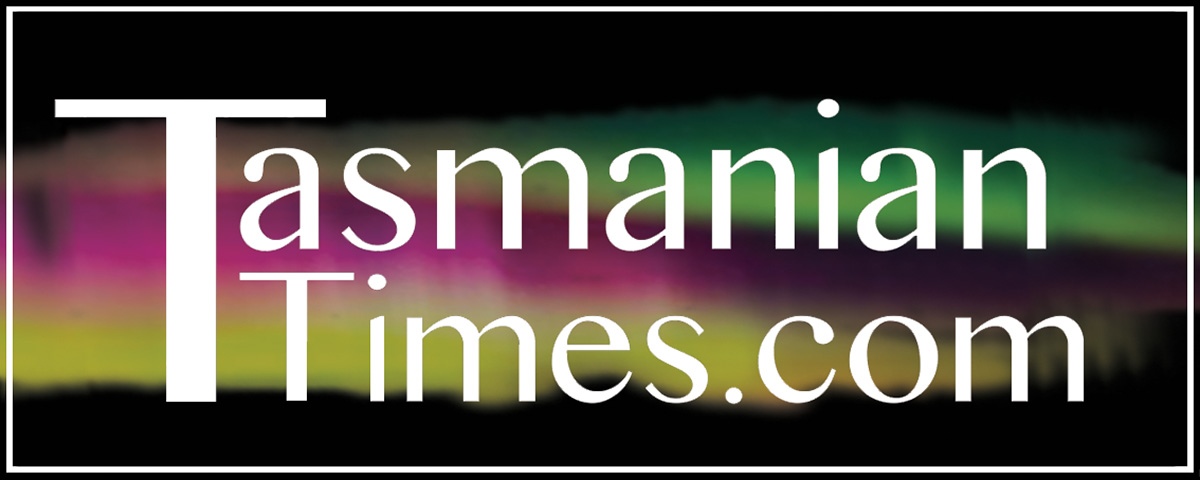 Author Credits: [show_post_categories parent="no" parentcategory="writers" show = "category" hyperlink="yes"]