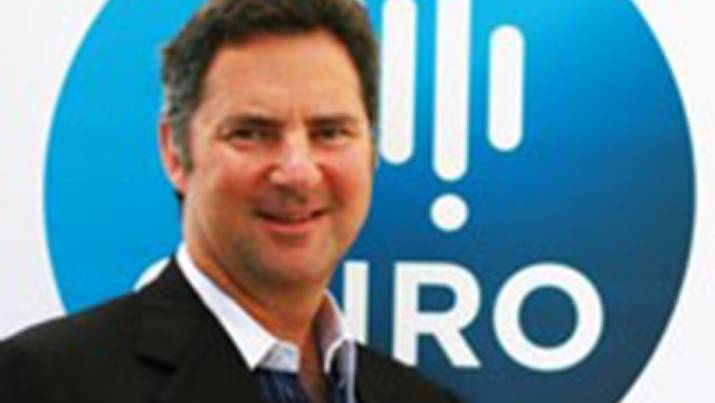 *Pic: of Larry Marshall. Image from ANU, here
First published April 28
Why is the head of Australia's most prestigious scientific organisation CSIRO Dr Larry Marshall cosying up to climate change deniers and tobacco promoters at the American Chamber of Commerce (AMCHAM)? He has agreed to appear at an event for AMCHAM on Friday 28 April. The title is "G'Day to Aussie Innovation – CSIRO in the US".
AMCHAM is part of the US Chamber of Commerce. The US Chamber of Commerce is a well-known lobbyist for the tobacco industry.
Disney, Pepsi and the Gap have been asked by health and climate change organisations to leave the US Chamber of commerce because of its reprehensible record.
Quartz media reported: "Following president Donald Trump's executive actions that would gut the Obama administration's policies to curb global warming, the chamber's president, Thomas Donohue, said, "These executive actions are a welcome departure from the previous administration's strategy of making energy more expensive through costly, job-killing regulations that choked our economy."
Under the hilarious heading "The company you will keep " CSIRO is listed as a "Premium Member" of AMCHAM; alongside Exxon Mobil.
The US Chamber of Commerce is a staunch supporter of big tobacco. It is rapidly losing support, except from other climate change deniers. The New York Times and others have run many stories about this.
Surely as an American Dr Marshall has read these stories. He must know the history of these organisations. He has a PHD. He is not stupid.
According to one reputable news story in the Guardian "13 of the world's largest companies —Costco, eBay, Hewlett-Packard, General Mills, Kellogg, Kraft Heinz, Mars, Mattel, Mondelēz, Nestlé, Starbucks, Unilever and Walgreens Boots Alliance—have quit the chamber in recent years over its policies".
So why would the CSIRO have anything to do with this pack of ratbags?
1. http://www.amcham.com.au/vpLink.aspx?ID=4200&EVENT=000000003497&STATE=NSW
2. https://www.uschamber.com/amcham-directory
3. https://www.theguardian.com/business/2017/apr/24/disney-the-gap-and-pepsi-urged-to-quit-us-chamber-of-commerce
4. http://www.amcham.com.au/vpLink.aspx?ID=3200
5. http://blog.amcham.com.au/blog/csiro-builds-bridge-between-australia-and-the-us-innovation-and-business/
6. https://www.nytimes.com/2015/10/10/business/us-chamber-of-commerces-focus-on-advocacy-a-boon-to-tobacco.html?_r=2
7. http://www.citizen.org/documents/us-chamber-of-commerce-international-tobacco-sales-report.pdf
Dr Kathryn Barnsley has worked in tobacco control for two decades, in both the public and non-government sectors. She was the Tasmanian public servant responsible for developing ground-breaking legislation on reducing display of tobacco products, indoor smoke free areas and sales to minors. She acted as a strong advocate, worked closely with non-government organisations and within government to achieve anti-smoking measures. The Tasmanian legislation included a world first to prohibit the tobacco industry from telling lies about the health effects of its products. Kathryn was a member of the National Expert Advisory Committee on Tobacco, has an international perspective on tobacco control, and has made presentations in countries such as NZ, Japan and the Philippines, in particular on removing public displays of tobacco products. Kathryn was placed on the Tasmanian Women's Honour Roll in 2013. Kathryn led SmokeFree Tasmania, and lobbied politicians and the media to ban smoking in cars with kids, and to finally remove tobacco products from public display. Completed her PhD at the Centre of Research Excellence for Chronic Respiratory Disease and Lung Ageing, University of Tasmania in 2016. Published several papers in international journals and in Australian media. Kathryn is advocating for the tobacco free generation proposal, which would prevent the sale of tobacco to any person born after the year 2000. http://www.dpac.tas.gov.au/divisions/cdd/programs_and_services/tasmanian_honour_roll_of_women/inductees/2012/kathryn_barnsley
• ABC: CSIRO: Leaked emails reveal claims organisation 'missing in action' on climate advice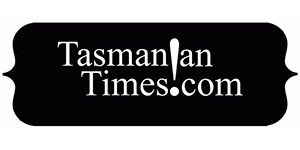 Author Credits: [show_post_categories parent="no" parentcategory="writers" show = "category" hyperlink="yes"]