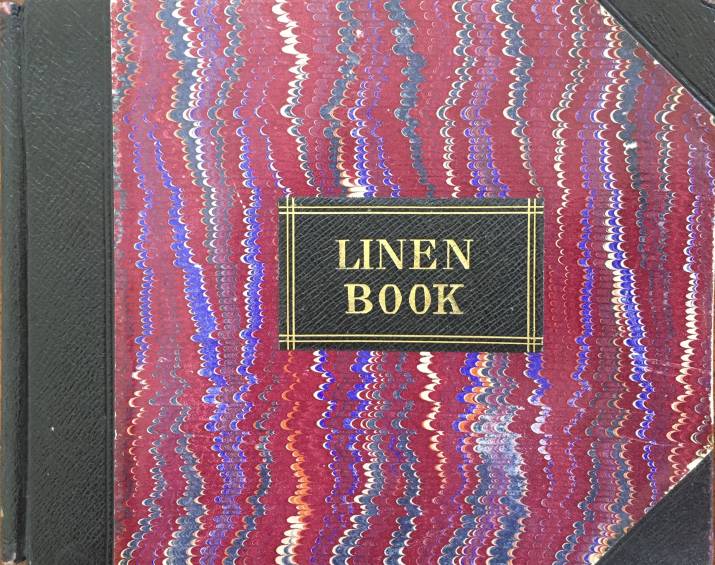 I recently acquired, in a small bookshop in Perth, Scotland, this housekeeper's 'Linen Book' for the sum of five pounds, a small piece of ephemera providing a rare time capsule into life in a country house in Scotland before and after the First World War.
An envelope with a St Andrews town address was within and the name Purvis is recorded in the text suggesting Gilmerton House, St Andrews, as the original home of the 'Linen Book'. The first entry is for July 1911, presumably for a couple possibly inheriting this small Scottish Estate and not particularly large house, then instructing the housekeeper to record the then contents of the linen cupboards.
The publisher is unknown but a thesis awaits the distinction in Edwardian Britain between Napkins: Dinner, breakfast, tray, bread, fish, pastry, waiting and doyleys. Similarly cloths!
July 1911
Table cloths:
One large tablecloth for the Dining room table with three sideboard overlayers for protection against hot serving dishes. The large table cloth would only have been used on very special occasions such as a wedding breakfast, Christmas or Easter, normally a large expanse of mahogany or burr oak would have been the order of the day.
The servants ate in the kitchen with four 2 yard table cloths to protect the scrubbed pine top.
No very young children so the nursery crossed through but there were still four table cloths for use in the schoolroom.
Napkins:
Dinner napkins 18, probably double damask Irish linen from Belfast, 6 for trays when set for tea or breakfast then served in rooms other than the dining room with 6 covers for hot bread or scones for afternoon tea and 6 doyleys – Honiton lace mats for setting off a vase of flowers or use in a place setting.
Sheets:
Two pairs of best, large for the principal bed, 9ft by 10ft 6 inches, probably a very large 4 poster giving plenty of cover when turned down, 7 pairs 7ft 6inches by10ft 6 inches, again probably Irish linen and 11 small for the single beds.
The number of living in servants with 21 pairs washed at different times during the week would suggest a number no less than 10. The nursery sheets still remained in situ so the children had grown up, 2 children at any one time, 5 sheets.
Pillow cases:
Two bolster pillow cases for the principal bedrooms to which 12 pillow cases milled or embroidered with two added later and 9 plain with 5 added later, with only 6 for the servants, most of whom presumably received no pillows.
Towels:
Twenty four best, 22 second best, 48 for the bathrooms and 8 for presumably smaller for the toilets with only 6 for the servants. A bathroom for servants was at this time unusual.
10 tea cloths and interestingly 10 toilet covers for mahogany toilet seats when the loo was in the bathroom to give something to sit on and prevent wet skin marking the seat.
A World War later and with the 1929 depression starting to bite we find an accumulation of extras over 20 years.
September 1930
Table Cloths:
11 best tea cloths, 7 kitchen cloths. No more distinctions over Best, Schoolroom, Nursery, Kitchen, Servants and sideboard overlayers.
Napkins:
28 dinner, 5 tray, 6 waiting and 79 Doyleys [ Place mats for table settings] fashions have changed more protection for the surface of the dining table as the plates were delivered hotter?
Sheets:
13 best large, 17 small, 44 servants and 10 Major and Mrs Purvis [Having taken over the nursery flat possibly injured during the war?]
Bolsters 12, Servants 7. Interesting that the bolster fashion had spread to all.
Pillow cases:
best 24, servants 15 [now staff of seven washed once a week staggered?]
Towels:
31 best, 23 best bath, 37 bath, 6 small servants, [Suggests that bathrooms had been installed for all staff], 31 servants, 15 round kitchen.
Cloths:
11 lavatory seat cloths, cloths not fixed to the loo? 16 large counterpanes, 13 small,19 coloured counterpanes, [this is a new fashion] 4 chair backs bedroom [chairs used after the bath] 29 valances, [these were important and washed when hair mattresses were turned once a week, as when I was at boarding school] 1 tea cosy cover, 3 cushion covers [bedroom chairs], 10 bath mats, 23 dusters 4 kitchen rubbers [cleaning down scrubbed pine tops to kitchen and serving tables], 14 floor cloths, [Oak floors were hand waxed and polished], 17 toilet covers, 2 large bath wraps, [towelling dressing gowns for the owner and his wife the height of 1930's fashion.]
From the above it can be gleaned that to retain a good working staff proper facilities had to be provided and bathrooms fitted and that despite the war life continued much as before. It took a Second World War and the advent of the modern appliance: The washing machine, the dryer, electric irons and electric floor polishers to reduce the cost of labour irrespective of board and rationing. The final nail in the coffin was crippling death duties as families were asset stripped by the State.
Oh for a life that requires a housekeeper and a 'Linen Book'!
*John Hawkins was born and educated in England. He has lived in Tasmania for 13 years. He is the author of "Australian Silver 1800–1900" and "Thomas Cole and Victorian Clockmaking" and "The Hawkins Zoomorphic Collection" as well as "The Al Tajir Collection of Silver and Gold" and nearly 100 articles on the Australian Decorative Arts. He is a Past President and Life Member of The Australian Art & Antique Dealers Association. John has lived in Australia for 50 years and is 75 this year. In two of the world's longest endurance marathons and in the only teams to ever complete these two events, he drove his four-in-hand team from Melbourne to Sydney in 1985 and from Sydney to Brisbane in 1988.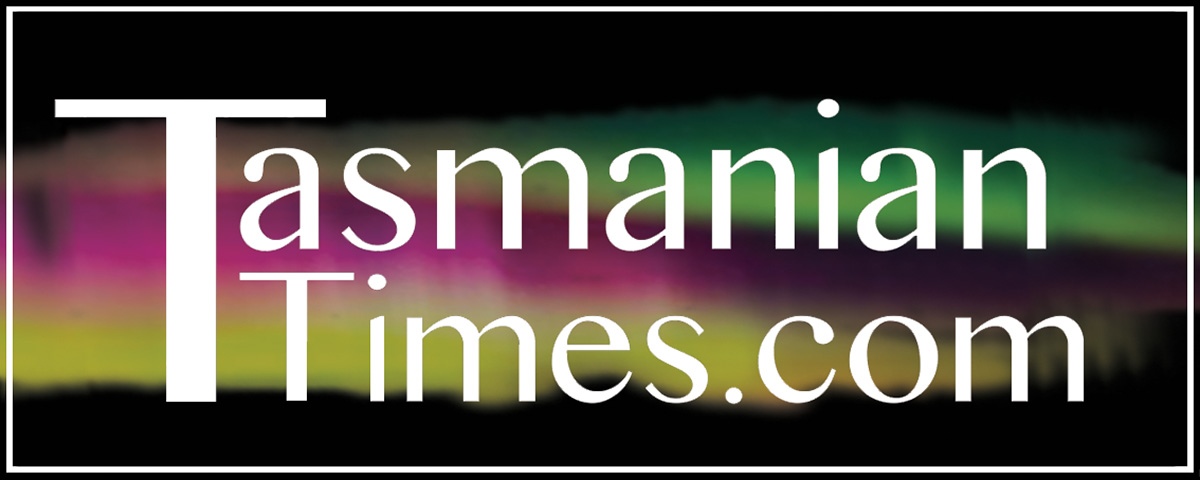 Author Credits: [show_post_categories parent="no" parentcategory="writers" show = "category" hyperlink="yes"]