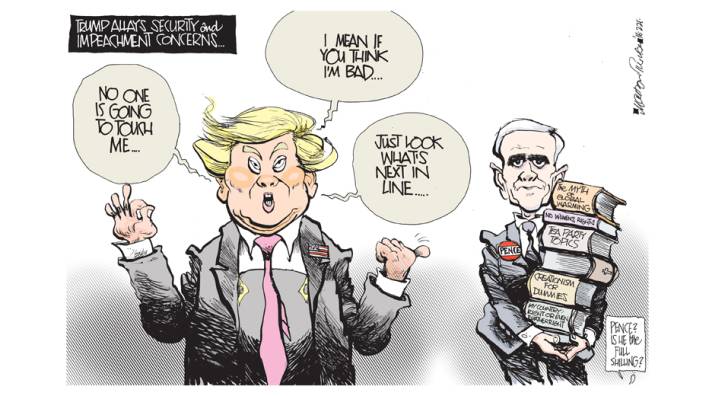 *Cartoon: Martyn Turner, used with permission: https://www.facebook.com/martynturnercartoons/ . http://www.irishtimes.com/opinion/martyn-turner
US President Donald Trump is right to describe the refugee resettlement deal to relocate 1250 currently detained in Nauru and Manus Island as "dumb".
And he is right to have dressed down our Prime Minister, who blindly let his closest advisers (see below) and the outgoing US President Obama serve the incoming President a "s*t sandwich".
Why would Canberra ever want to compromise the strong strategic ties and the alliance we have with Washington by trying to do such a deal with the outgoing Obama administration, when Trump's policy platform prior to the US presidential election was diametrically opposed to such deals?
Blame it on domestic politics, particularly driven by the myopic hard right of the Liberal Party led by Peter Dutton, the Minister for Immigration and Border Protection. It shines a light on an ascending domestic portfolio at the expense of the neutered Department of Foreign Affairs and Trade responsible for overseeing our strategic interests with the world.
We're in trouble.
Australia's national interest is at stake at a time when an invidious decision will soon have to be made choosing between our defence and security partner the US, or our largest trading partner, China.
Walking the tightrope to please both is no longer an option.
Sadly Malcolm Turnbull has become a hollow man, unable to set an agenda with his imprimatur, let alone control his ministry or his caucus.
Turnbull has wasted much goodwill and important negotiating coin with Washington by pursuing this deal involving a miniscule number of refugees and asylum seekers.
It is all the dumber when one factors in the "extreme vetting" of the US government will guarantee that no refugee from Nauru or Manus will ever resettle in the US.
Is it worth the pyrrhic victory for Canberra?
Why is the Turnbull government not focused on the core issues facing the nation, including properly calibrating our ties with the radical Trump administration that not only wants to drain the swamp but shake up US international commitments?
Is this dumbness just a one-off?
Late last year Peter Costello was interviewed on TV, and the exasperated former Treasurer remarked that the Turnbull government had spent too much effort on trying to pass the backpacker legislation.
Costello noted that the added revenue for this was infinitesimally small, but more importantly, commented that the backpacker affair was not a priority for the government.
Too right.

*Phil na Champassak, above, owns The Madsen Boutique Hotel in Penguin and is a founding board member of the Cradle Coast Innovation Inc whose purpose is switching on innovation in a regional context and enterprise, and formerly a board director of the Cradle Coast Tourism Executive, the regional tourism organisation for NW Tasmania. Formerly a diplomat and DFAT policy analyst, Phil has worked on trade, aid, public diplomacy, consular, international security, and bilateral relations with PNG, the US, and NZ, and was most recently DFAT State Director for Tasmania. Prior to that Phil worked for the UN Development Programme in New York, West Africa and PNG. Phil also served as election monitor to the first elections in Cambodia (1992) and South Africa (1994) and was a peace monitor in Bougainville (2002). He has contributed to publications on human rights, election monitoring, and UN issues. Awarded in 2003 a Australian Service Medal. Phil was a guest of ABC Radio Richard Fidler's 'Conversations' in November 2013.
• Guardian Live: Trump travel ban: White House vows to overturn court block as visas reinstated
• Tess Lawrence, Independent Australia: Trump has no intention of allowing Aus refugees settle in US … Australia's grubby asylum seeker deal with the US is now looking even more tawdry, reports contributing editor-at-large Tess Lawrence.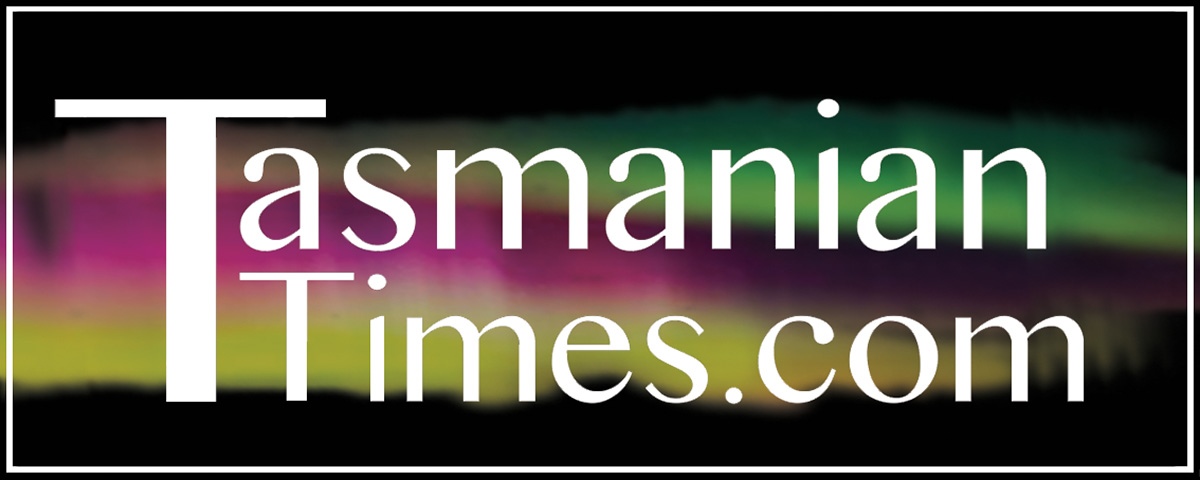 Author Credits: [show_post_categories parent="no" parentcategory="writers" show = "category" hyperlink="yes"]