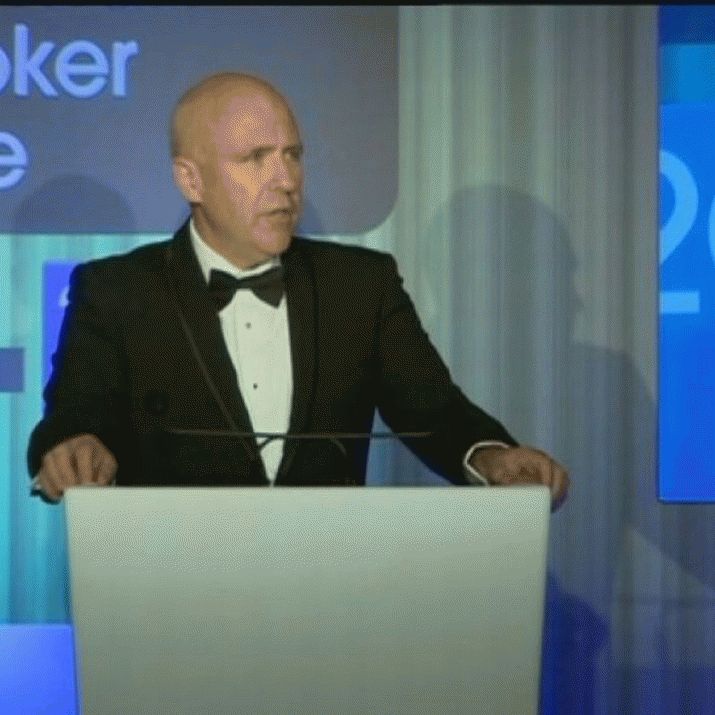 *Pic: Richard Flanagan's acceptance speech at the 2014 Man Booker Prize awards. He won for The Narrow Road to the Deep North.
Why? Why has this documentary been hidden? Why is there no ABC link? Why?
This is a BAFTA award-winning documentary ffs … and yet there has been no promotion in Australia. And it's on tonight – Richard Flanagan: Life After Death – ABC1 at 9.30pm.
Could it perhaps be that it is political … that Mr Flanagan – in the eyes of apparatchiks – is just too left-wing, bleeding-heart political (though being fundamentally apolitical as a seeker of a truth, he would never say that about himself) for the accountants of the ABC in the time of swingeing cuts to Auntie.
Well, it hasn't worked. I'll be watching it, despite your complete lack of promotion ABC, because a mate told me it was on. That's a big ask for me. Normally I am abed at 8pm to read and listen to Big Ideas on Radio National.
But I'll be making an exception tonight …
ABC1 tonight: 9.30pm
BBC BAFTA award winning documentary
Richard Flanagan: Life After Death
Watch on ABC HERE. It will be available on iview for a month: Richard Flanagan journeys with Presenter, Alan Yentob through his native Tasmania, visiting the places that have inspired his novels, and on to Thailand, to see first-hand the site of the Death Railway.
*Lindsay Tuffin has been a journo for nearly five decades, mainly in Aus (and mainly in Tassie), and Pomland …
• Poppy Lopatniuk in Comments: We are indeed fortunate to have such a great storyteller as Richard Flanagan in our midst. As an ancient relic of Tasmania I can relate to all the infamous times that he brings to light and to me especially the great poignancy of the Burma Railway episode which will forever have scars for many …
• Margaretta Pos in Comments: Further to my comment #6, Today's Choices in the Mercury's television guide for the said night were: First Dates UK (SCTV) and First Contact (SBS). It was only when I glanced down the guide that I saw the Flanagan program. Shame on the Merc … for which I worked for 21 years and which I still have delivered.
• Editor in Comments: Amanda Meade in the Guardian has detailed this tale of gross under-promotion … HERE … Says Amanda: "It might surprise you then to hear that the documentary was broadcast on the ABC on Tuesday and you probably missed it. For reasons unknown even to people inside Aunty, the doco was completely sidelined: not given the courtesy of a press release, a publicity campaign or an-air promo. "It is more than strange when a documentary on an Australian writer can succeed on the BBC and be set up for resounding failure a year and a half later on the ABC," one insider said. So why did they bury something that would be popular, given the right handling? Politics? Resentment that the BBC made a successful blue-chip, Bafta-winning documentary about an Australian writer? We have no clue.
• Daniel in Comments: No conspiracy, merely incompetence, the iView version ends abruptly 4 minutes short. Probably a cap on the ABC servers data storage, or a failure to set it correctly. Luckily I watched the program on broadcast – I was deeply affected and so promoted it to family, that we watch it together on iView. The Burma Railway carries terrible significance to us and it was very disappointing to crash out of the program short of the summation and finale. Unfortunately, the ABC is buggered.
• Bob Hawkins in Comments: Came across the Flanagan documentary by accident. Had no idea it was on. For those who missed it, it is well worth chasing down on iView. Tasmania is indeed fortunate to have someone of so many fine talents. His capacity to say so much in so few words, a non-intrusive interlocutor, and good archival footage, made this fascinating television. I expect our own Booker prizewinner will be long dead before his truly immense value to the state is recognised by those in high office, who will, in all probability, still be ludicrously insisting that Tasmania is "clean and green" — and, worse, still believing themselves.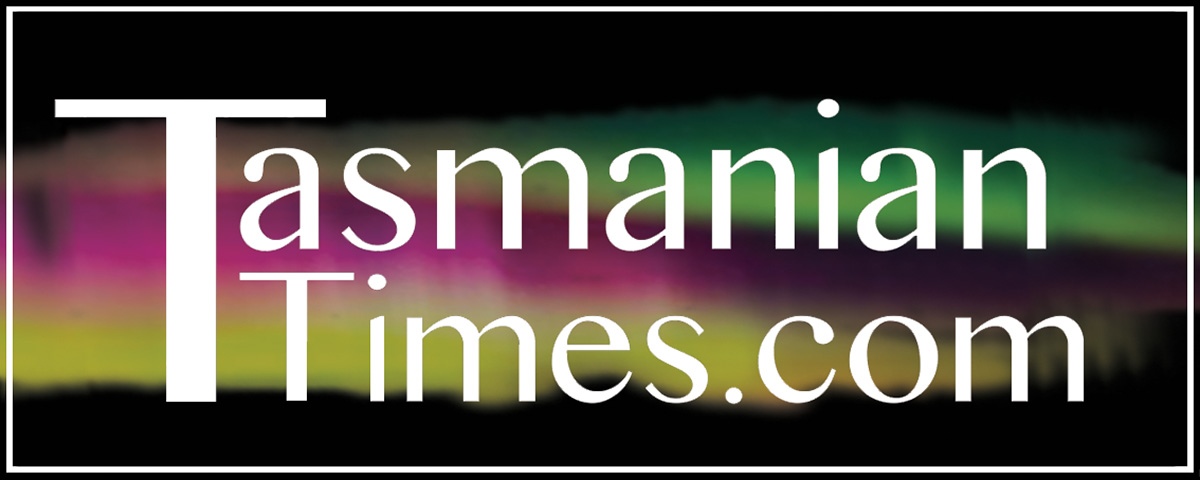 Author Credits: [show_post_categories parent="no" parentcategory="writers" show = "category" hyperlink="yes"]