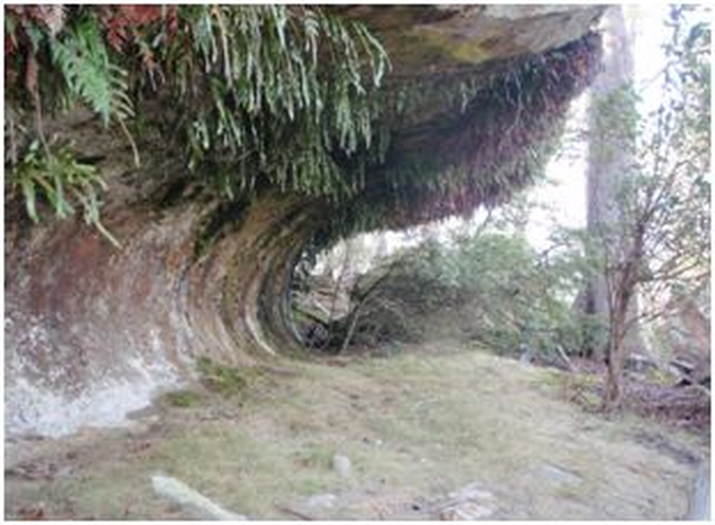 *Pic: Rock shelter below sawmill

Sawmill remnants
Readers of my posts on TT over the past 6 years ( HERE ) will know the sensitivities of Coupe BA 388D for those who appreciate Indigenous culture, European history relics and environmental issues associated with this unique area of the Great Western Tiers.
And HERE: Forestry Tasmania's arrogant trashing of Aboriginal and Settler history
With some considerable assistance from The Wilderness Society, Environment Tasmania and many others we had some 19 Hectares placed in to the WHA in the process of the Tasmanian Forestry Agreement in mid – 2013.
I now learn after an intrusive reckoning on my only access road with "inclusive Stakeholder Managers" from Forestry Tasmania in late 2015 that they plan to log the remnant 25 Hectares with a modified logging area.
The original FPP indicated "Clear Fell" but now they classify it as "Potential Sawlog Retention".
This area was part of the 1990 Helsham Thinnings and the experts suggest the sawlogs might be potential in circa 2067. So why go in to the coupe at all in 2017 except just to measure diameters and number of potential targets in 50 years?
For them to go in in 2017/8 and do any form of logging, they will need to rework all the roading to an appropriate standard (some 2kms of grading and resurfacing) on top of the original cost of … ?
Accordingly on the 5th of September I wrote to Forestry Tasmania seeking Right to Information as follows:-
Quote:

General topic of information applied for:

Costs of roading and ancillary works for Coupe BA 388D

Details of the Information sought:

In June 2010 FT commenced preparations to clear fell coupe BA 388D adjacent to my property Myrtlebank. This included grading and widening of Mountain Road (a Crown Reserved Road), and Mountain Road 1 (a forestry road).

This then extended to felling trees along a circa 1km new access road in to the coupe, grading, substantive gravel implacement, and the construction of drainage channels and under road pipes for water direction to the East and ultimately in to the Liffey River above the Liffey Falls.

These activities were halted in mid- 2013 after a portion of the area was decreed as WHA.

I seek the FULL costs of all of these operations and SEGREGATED as per item e.g. widening, grading, gravel laying, drainage, and pipe operations.

Please also include a specific line item for the costs and charges of ALL FT employees involved in this, including FPA management and officers

Applicants Signature: John Powell

Unquote:
On the 19th of September I received a response from FT which in part says …

Quote:

Thank you for your recent Right to Information Act 2009 application for disclosure dated 5 September 2016.'Your request has been recorded and as per the Right to Information Act 2009 a response will be forwarded to you within 20 working days of this letter.

Unquote:
As of today, 19 October some 22 working days have elapsed and I have no reply …
… oh wait …
Letter just delivered dated 14 October (Jurassic technology like their modus operandi) which states in part …
Quote:

Provision of the information … would reveal Commercial-in-Confidence details of the contractual rates we pay to our contractors, and therefore would disclose information related to the business affairs of Forestry Tasmania and of these third party contractors. Accordingly I have concluded that this information is exempt information … costs and charges of all Forestry Tasmania employees involved with this operatio … FT does not record information regarding the time our staff spend on individual coupes and therefore do not hold the information requested.

Unquote
FT, you just have to hide the fact that you are running a non-commercial operation and plan to continue to do so. These funds were almost totally supported by the taxpayers and Government subsidy we have a right to know about your economic incompetence.
Minister Barnett, so much for open government and a renewed Forestry Tasmania, you are a dinosaur like your predecessor, and your Communications and Stakeholder Engagement personnel are mere clones!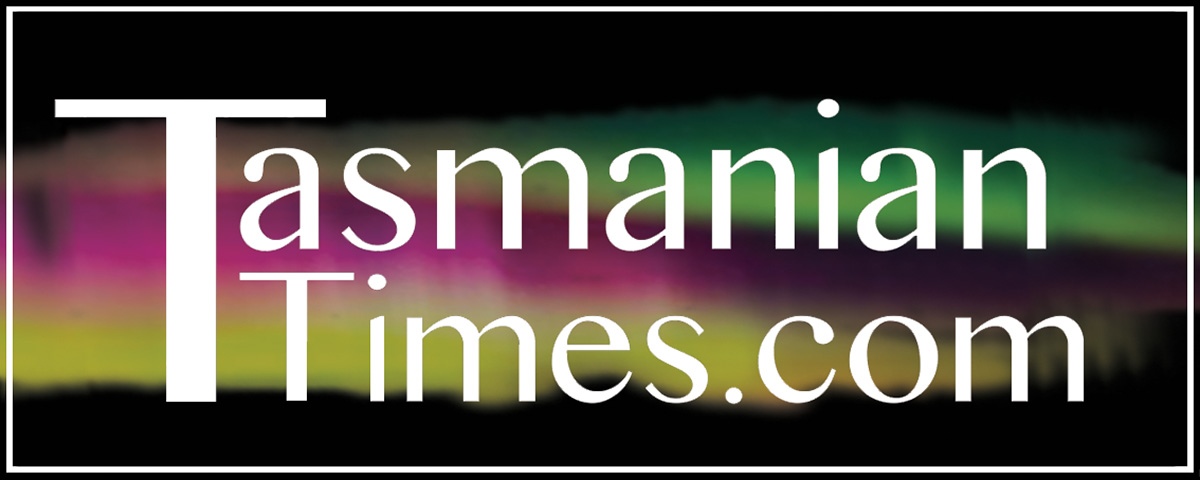 Author Credits: [show_post_categories parent="no" parentcategory="writers" show = "category" hyperlink="yes"]