Premier Hodgman's recent offer of $25 million to Vedanta's Copper Mines of Tasmania adds to the growing list of unethical transnational companies that Tasmanian Governments want to subsidise.
This attempted bailout follows on from former Labor Resources Minister Brian Green's 3-year royalty relief provided to Grange resources in 2013.
http://www.abc.net.au/news/2013-06-05/govt-welcomes-grange-resources-move/4733806
Despite returning a $50million profit to December 2015
http://www.abc.net.au/news/2016-03-02/grange-resources-plays-down-savage-river-mine-2015-losses/7212754
While patient waiting lists in Tasmanian hospitals are blowing out and some Tasmanians are dying because of the crisis in health services, Premier Hodgman is handing out money to Vedanta, a multi billion dollar transnational company which is at the centre of a global human rights campaign to have it delisted from the London Stock Exchange because of human rights abuses and poisoning of thousands of people, land and waterways.
http://www.business-standard.com/article/pti-stories/tasmania-offers-incentives-to-vedanta-to-resume-copper-mining-116090600947_1.html
6th September
[i]Tasmania has offered a financial package of 25 million Australian dollar (ASD) to Vedanta Resources for restarting a copper mine by 2017, the Australian state's premier, Will Hodgman, said today.
"The mines operation is shut at the moment and we hope to restart the copper mines by 2017 with financial support and tax reliefs. We have offered ASD 25 million financial package to sustain the operations to Vedanta for copper mines," Hodgman, who is leading a Tasmanian trade mission to the country, told PTI.
The mine is run by Vedanta subsidiary, Copper Mines of Tasmania (CMT) and its operations at Mt Lyell copper mine on Tasmania's west coast were suspended in 2014.
"The Mt Lyell mine is a victim of unfavourable commodity prices. We see prospective opportunities to restart mining next year," Hodgman said.
It was employing 370 workers earlier.
CMT earlier announced that Vedanta had given it the nod to move to the final feasibility stage for a planned resumption of mining.
Hodgman is leading a trade delegation comprising industry leaders from education, energy, tourism, and food and beverage sectors to the country. They started off from Kerala
Meetings with government and business leaders will seek to deepen economic links, while showcasing what the pristine and innovative island state of Tasmania has to offer visitors, students and investors, the Premier said.
During the ongoing trade mission, the Tasmanian delegation plans to hold meetings with existing investors in Tasmania including Vedanta and Sun Pharma, apart from hosting education agent events, youth cricket workshops with Ricky Ponting and David Boon.
The delegation also aims to finalise some important business and sporting exchange programmes, Minister for state growth Matthew Groom said.[/i]
Read more …
http://oldtt.pixelkey.biz/index.php/article/not-the-corporate-miner-we-want-
http://oldtt.pixelkey.biz/index.php?%2Fweblog%2Farticle%2Fmines-must-pay-levy-and-mining-whistlebl%2Fshow_comments
Outcome of meetings with Sun Pharma will be of interest especially after Sun Pharma being under the spotlight by the US FDA in 2014
http://www.reuters.com/article/us-sun-pharma-india-fda-idUSBREA2C09S20140313
http://www.themercury.com.au/news/tasmania/tasmanian-pharmaceutical-poppy-industry-in-oversupply-crisis-that-could-slash-production-in-half/news-story/cbf6f8697d728cbd2a6ffadf91096732
For the Foil Vedanta campaign
https://www.facebook.com/FoilVedanta/
*Isla MacGregor has worked with several National and Tasmanian public interest and Whistleblower organisations since 1993. Isla worked closely with Kevin Moylan and many other whistleblowers especially during the 1990's and led the campaign to introduce Public Interest Disclosure Laws in Tasmania. In 2008, Isla contributed to the Tasmanians for Transparency campaign to push for establishment of a proper Anti Corruption watch dog in Tasmania. Isla thinks there is an [b]urgent need to revitalise [i]public interest activism[/i][/b] if Tasmanians want to see more accountability and transparency from Governments and the corporate sector.
• Pete Godfrey in Comments: Gifting public money to mining companies seems to be a perennial game. Especially in Tasmania where the gifts are usually used to help failing companies close down and leave. Surely it would be much cheaper if the Government just bought them out and reopened the mines as State run operations.
• Isla MacGregor in Comments: #17 The tragic consequences of self regulation and regulatory capture. I was in Rosebery in May 2009 and witnessed a serious tailings spill into the Stitt River. I watched as an MMG Environmental Officer took samples from both sides of the Stitt – one side was heavily polluted from the tailings entering the Stitt from Rosebery Creek and the other side was much clearer. The entire waterfall below was covered in a thick grey paste and the river just a grey soup. I do not wonder which set of data was submitted to the EPA. As has happened with other mines that have had pollution events, MMG Rosebery was not fined for this event – in one case I read in the EPA Annual Report the reason for no fine was 'not in the public interest'. The Tasmanian community are justified in demanding a return to effective government regulation of mine activities in this state. Without proper enforcement of mine licence agreements and environmental and human health standards some in our community are right in saying NO to any [i]new[/i] mines in Tasmania.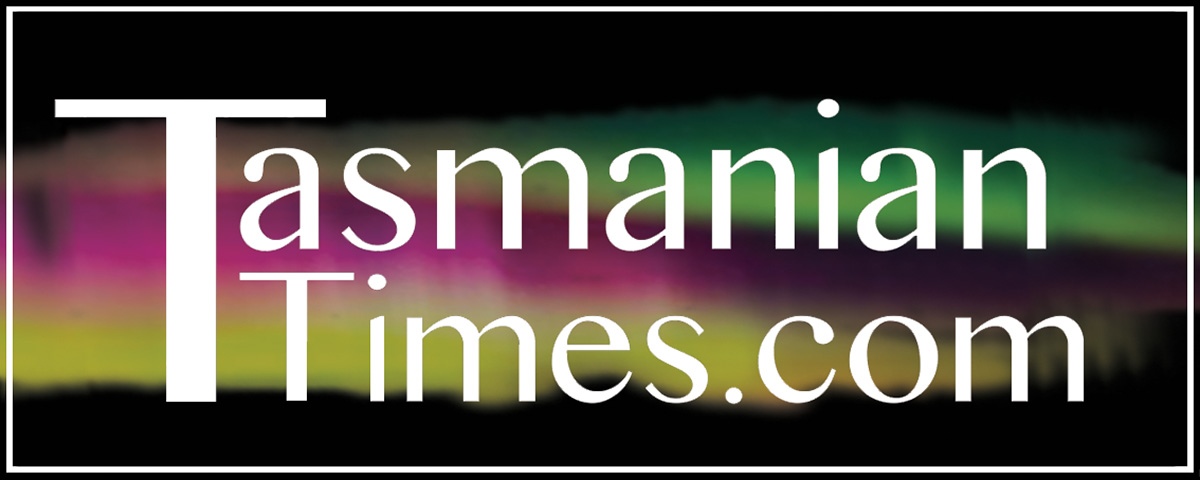 Author Credits: [show_post_categories parent="no" parentcategory="writers" show = "category" hyperlink="yes"]