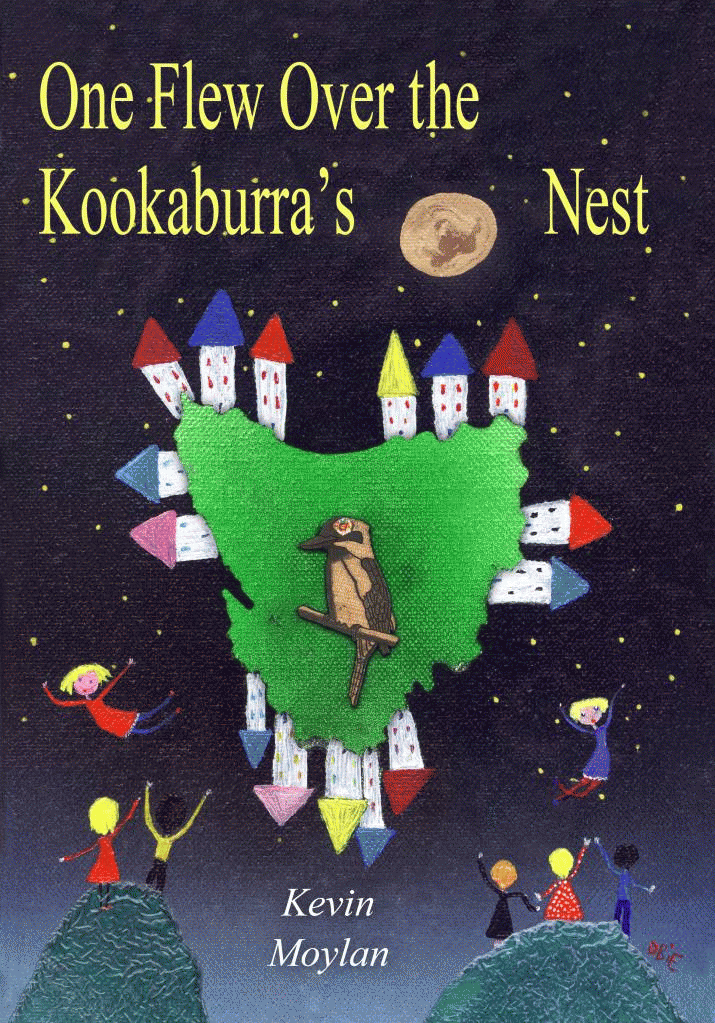 … One Flew Over the Kookaburra's Nest
For the first time in Tasmania we will read the full account of Kevin Moylan's story, one of the state's high profile whistleblowers from the 1990's.
Nine years in the making, it describes Kevin Moylan's career and self-described journey into hell when he spoke out about Tasmania's mental health system and exposed a dangerous and dysfunctional Spencer Clinic in North West Tasmania.
In the forward to the book Commonwealth Nurses and Midwives Federation Executive Secretary Jill Iliffe writes,
"I recommend Kevin's story to every nurse, patient and politician in Australia. He is one of the bravest people I have ever met".
Kevin Moylan lost his career, health, home and farm, and at his lowest ebb lived in a tent on the Murray River for 17 weeks.
Kevin Moylan, a psychiatric nurse, blew the whistle on serious malpractice in Spencer Clinic at Burnie Public Hospital, breaches of the OH & S Act and allegations of serious patient abuse. Professor Ross Kalusi conducted an internal inquiry into allegations from Kevin and other staff but the government failed to take any action.
As a result of dangerous working conditions in the clinic and the victimisation he suffered after speaking out, he was diagnosed as having Post Traumatic Stress Disorder.
In February 2002 the Australian Nursing Journal gave Kevin's whistleblower story front page coverage, "Blowing the whistle: THE COSTS OF SPEAKING OUT".
However, Kevin continued to speak out in the public interest about serious problems in mental health services in Tasmania.
In 2004 at a Media Conference he released a document "Questions for the Ombudsman" regarding an internal inquiry into the psychiatric ward Ward 1E at the Launceston General Hospital and called on nurses to boycott the inquiry as [b]only an independent Commission of Inquiry into Mental Health Services in Tasmania would be effective.[/b] The nurses who blew the whistle on sexual abuse of patients in Ward IE had left their jobs due to relentless victimisation.
In February 2004, supported by whistleblower advocates, he signed a confidential out-of-court settlement with the state government.
Today little has changed for conscientious and ethical public servants in Tasmania with few people having any confidence that the Tasmanian Integrity Commission can and will protect them for speaking out.
In October 2014 Professor Jeff Malpas from the University of Tasmania was highly critical of the Tasmanian Integrity Commission and stated
[i]"The fact that the Commission seems not to have been able to establish a significant public profile for itself as a key ethical body of a significant voice in the public arena seems to me especially telling.

"I would not favour the continuation of the commission in its current form."[/i]
Alarm bells continue to ring about systemic failures within the Tasmanian health system, especially in mental health services, with critical under staffing, rising incidences of violent attacks against nursing staff by members of the public and insufficient focus on patient care.
Kevin continues to be a determined national advocate for freedom of speech, patient and nurse rights and now lives in Queensland.
Kevin Moylan will be sharing his story at the Book Launch of One Flew Over the Kookaburra's Nest and other whistleblowers have been invited to share their stories also.
Speakers at the launch: Ged Kearney President of the ACTU
Isla MacGregor Whistleblowers Tasmania
When: 5pm Monday 29 August Cascade Hotel, 22 Cascade Hotel, South Hobart
One Flew Over the Kookaburra's Nest can be purchased from:
www.dromanabooks.com
*Isla MacGregor has worked with several National and Tasmanian public interest and Whistleblower organisations since 1993. Isla worked closely with Kevin Moylan and many other whistleblowers especially during the 1990's and led the campaign to introduce Public Interest Disclosure Laws in Tasmania. In 2008, Isla contributed to the Tasmanians for Transparency campaign to push for establishment of a proper Anti Corruption watch dog in Tasmania. Isla thinks there is an [b]urgent need to revitalise [i]public interest activism[/i][/b] if Tasmanians want to see more accountability and transparency from Governments and the corporate sector.
• Isla MacGregor in Comments: Kevin's stories of the multiple rapes of women held in mental health institutions perpetrated by patients and staff, and which were not properly investigated, makes me realise that the current Royal Commission into Institutional Responses into Child Sex Abuse should have been broadened to include adults. Kevin's claims of Police inaction over sexual abuse allegations in mental health institutions might have some significance in other matters the Royal Commission is currently investigating.
• David Obendorf in Comments: A real labor of love and generosity to put on the record the things ordinary people don't want to realise are perpetrated in the name of the community! Congratulations Kevin for your determination to chronical this sordid recent Tasmanian history; a history as sordid and treacherous as the atrocious conditions of inmates at Willow Court over a century ago and beyond. The three-part mini-series that just featured on ABC TV Exile is a dramatisation of the awful reality of medical practitioners within institutions exerting power over the poor and the mentally unwell. It is based on true stories. Well done mate … put your feet up, you have gone where brave people fear to tread.
• John Biggs in Comments: This was one of the most important book launches I have attended. Actually the government (or someone close to the government) did take action over Kevin's complaints as he mentioned at the launch: he was harassed up to the point where one guy told him to get out of Tassie or he'd stay here six feet under. Immediately on leaving that encounter in a pub, a car tried to run him over. He left. This version of Tas Inc reminds me of David Whish-Wilson's fictional but based in fact book "Line of Sight" about endemic corruption in 70s WA. The failure of the Integrity Commission today, the 90s Liberal Govt's failure to act, all point to something enduringly rotten in the State of Tasmania.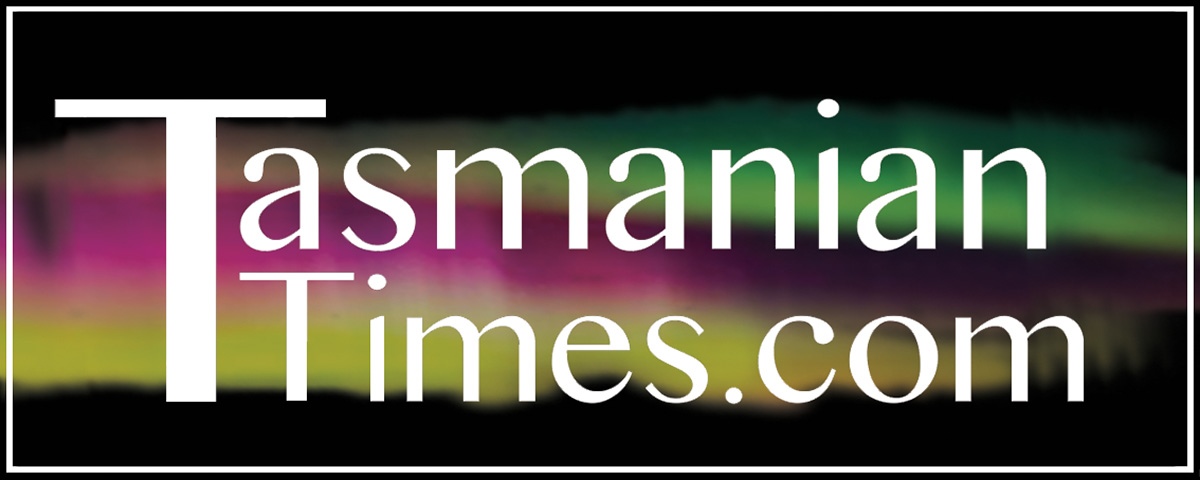 Author Credits: [show_post_categories parent="no" parentcategory="writers" show = "category" hyperlink="yes"]