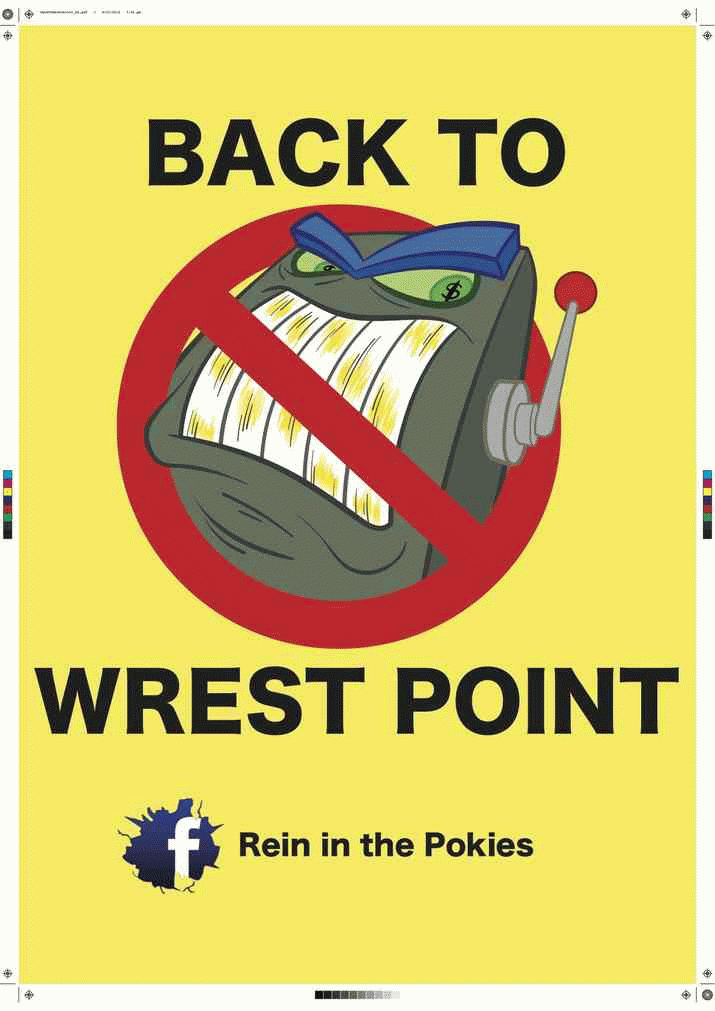 From 'Team Mulawa' here: "Greg Farrell Jr, "Mr. Mulawa": Greg is by nature very hands-on – activity done translates into learning and understanding – and he still applies this essential quality to the horses with ambitious zeal and earnest dedication. Greg is a natural horseman – his innate affection for and confident ease with horses is readily apparent in his daily interaction with the horses at every level. Although Greg's primary vocational responsibility has always been Managing Director of Federal Group (the highly successful and widely respected Australian owned family business and the world's second oldest hotel group), he always finds quality time for the horses. He remains integrally involved with all the handling and training of the Mulawa Arabians, from early breaking through the professional turn out of top level show ring performers in hand. (Pictured with ADVENT) "
The 15-year Pokies monopoly extension given by Labor to Greg Farrell's Federal Hotels in 2003 expires in 2018, but seems to have stretched 2023 with it's "unusual" five-year rollover clause.
The vested interests, for and against, have been organising their cases and arguments for upcoming Parliamentary Select Committee on "the potential structural features of the Tasmanian Casino, Keno, and Electronic Gaming markets from 2023".
How are The Pokies addictive and is it deliberate?
Pokies are programmed for the player to lose, but how much and how quickly?
Are Tassie players "sheep being shorn or sheep being skinned"?
The Documentary Ka Ching Pokies Nation puts The Pokies on trial.
Screened last week on ABC and now on IView. It's got independent and peer-reviewed facts and information.
You be the judge.
Only 54 minutes on IView until 17th Aug:
http://iview.abc.net.au/programs/ka-ching-pokie-nation/DO1406H001S00
The Party Politicians
Each party will have one member on the Select Committee.
The Liberals have set the draft Terms of Reference and have the stated position of allowing Federal Hotels monopoly to be broken by letting operators of Pokies in Pokies Pubs tender for the right to operate without Federal Hotels as the middle man. Federal will have the right to tender for all Pokies. Liberal policy is for the continuation of all Poker Machines currently operating, 3560, a reduction of 150 on the currently legislated cap. Their position also allows that Federal Hotel automatically continue their licence to operate The Pokies in their two casinos.
Labor's Bryan Green claims "harm minimisation" as his party's first priority and that, through Scott Bacon, they will approach the Select Committee with an open mind. These claims were betrayed on ABC Mornings radio recently when he said " "I don't think we can make any decision to shut the industry down" because of the "significant implications for a whole range of stakeholders".
The Greens have modified their Pokies policy since the departure of Kim Booth and are supporting the "Community Voice for Pokies Reform" call for all Pokies to be removed from the suburbs and only be licensed to operate in the Wrest Point and Country Club casinos.
Selection of the three Upper House members of the Select Committee will be finalised later in August.
Jim Wilkinson, Upper House President, advises that the members of the Committee from the Legislative Council will be chosen from those members who express an interest in being on the committee . If more than 3 express an interest then there is a vote within the Council as to who should be the 3 members involved. He has not responded to a request for advice on the eligibility of the Liberal and Labor Members, who will have their parties represented by Lower House members. Mike Gaffney MHA intends to amend the Terms of Reference so the removal of Pokies from the suburbs can be specifically addressed, a Term of Reference omitted by Treasurer Peter Gutwein.
The Pokies Proponents
Greg Farrell, with Bryan Green at his side, has laid claim to a 20-year extension on the licences to run the two existing casinos, including of course their 1200 Poker Machines. Federal Hotels with, according to John Lawrence ( http://tasfintalk.blogspot.com.au/search/label/Federal%20Hotels ) their financiers looking over their shoulders, will be looking to protect their wholly owned Vantage Group of Pokies Pubs and be hoping to pick up further outlets in the Liberals Pokies Pub bidding war. Their Macq1 hotel, one of ten new hotels coming online in Hobart, will open later this year. The Port Arthur development, conveniently, won't begin construction until after the next state election.
The other Pokies Barons are more difficult to assess. Out of the 110 Pokies Pubs, some are owned individually but many are in groups with the same Beneficial Owners. The Kalis family own 7 Pokies Pubs, Woolworths has 5, several more groupings have the same owners, 6 RSL clubs and 1 over 50s club have machines. Treasury has declined a request to publish a list of Pokies Beneficial Owners and Treasurer Peter Gutwein is still considering whether to intercede by releasing, as the legislation allows, those names.
The Pokies Opponents
"The Community Voice for Pokies reform" is calling for one clear and simple result from this opportunity for Pokies reform. That all Pokies be pulled out of Pokies Pubs and only the two existing casinos, Wrest Point and the Federal Country Club, be licensed for Poker Machine use. No more a powerful argument can be made than simply listing these religious and NGO organisations and the Councils that support them.
These are the organisations that see first-hand the social damage the Pokies cause:
TASCOSS. Anglicare Tasmania. CatholicCare Tasmania. Colony 47. Community Legal Centres Tasmania. Hobart City Mission. Holyoake. Launceston Benevolent Society. Launceston City Mission. Mental Health Council of Tasmania. Mission Australia. National Council of Women Tasmania. Neighbourhood Houses Tasmania. Relationships Australia. St Vincent de Paul Society. SU Tasmania. Tasmanian Baptist Churches. The Salvation Army. UnitingCare Tasmania. Uniting Church in Tasmania. PLUS these councils. Hobart City Council. Brighton Council. Glenorchy Council. Kingborough Council. Meander Valley Council. Southern Midlands Council.
David Walsh and his Mona organisation is continuing with developments. Hotels and other accommodations, festivals, art, state building tourism initiatives, and the Monaco casino. His casino is included in the Liberals policy with operation from 2023, at the completion of The Pokies "unusual" rollover clause.
David's early exposure of Federal Hotels' attempt to secure yet another back room Pokies extension has forced all parties to show at least a modicum of transparency, created the opportunity for clear public input and will force politicians to be accountable. Until 2023 is a long time for him to have the visceral reaction he must surely feel as he walks, or drives his electric car, out of the front gate of his Mona to a full frontal of one of Glenorchy's biggest Pokies Palaces, the Woolworths-owned Granada Tavern.
Facebook's Rein in the Pokies, convened by the writer Pat Caplice, is a small group long angry at the proliferation of Pokies and the damage they cause, and that they see on a daily basis in the hometown, Glenorchy. None is a party member (or associates). We use, mainly, the social media of Facebook, and have grown to over 900 local, active and engaged users.
Pat Caplice on The Pokies: Tasmanian Times 17.07.12 …
I am a Glenorchy lad. I despise Federal Hotels and the principal people behind them, led by Greg Farrell.

I grew up in the '60s and '70s in Glenorchy. Working, playing, living and sort of maturing there through the '80s too. Hell, I was even Junior Mayor when I was in grade 6 and played footy for the Pies. 6 senior games in 3 years before my skill level took me to the amateurs; still Northern Suburb based and with the team supported first by The Racecourse Hotel and later The Carlyle Hotel.

I knew the pubs. At 16, asked by licensing why I was in the now demolished Racecourse Hotel when the law said 21, I cheekily got away with "I am 18 and the law is changing in a couple of months" The Valern, Cooleys, The Russell, The Mustard Pot, The Club, The Granada, The Carlyle. I knew and loved them all. I even spent 4 years chefing at The Carlyle, finishing in 1990.

Yes the pubs functioned around booze. But they were also centres for community social activity. As the chef at the Carlyle I suppered the bar 4 or 5 nights a week. 8 ball, darts, men's, women's and mixed competitions. Hundreds of people involved in a social activity that, while not be everyone's cup of tea, wasn't inherentally destructive.

The Carlyle, in those days, prospered on its hospitality. The Dining Room seated 250 and would turn over more than 350 covers on Saturday nights. Cooleys had the same style operation. The Russell, now the Brooker Inn, serviced the Zinc Works, opening early morning with breakfasts for the night shift. The Granada, Peter Hudson's pub, operated on the same hospitality and entertainment basis. My answer on Rockwiz will be "George Thorogood and the Delaware Destroyers at The Granada Tavern".

The Glenorchy I describe was working class, hard working and aspirational. What happened after 1990 for it now to be viewed simply as "boganville"? The pokies I say.
All of the pubs, except The Mustard Pot, are now bloodsucking leeches called Oasis. The community has $1 million dollars taken away from it each and every week. People have lost their marriages, houses and even their liberty.

Who profits. (2010 figures. Thanks John Lawrence)

The state? Nope. The state rakes in $50 million a year but the cost, both of the actual collection cost and the social destruction far outweighs that.

The pubs. Well yes, but not that much. $15 million a year before costs and even then Greg's mob cherry-picked venues. With only 1 in 10 pub pokies Federal rakes in 1/3 of pub player losses.

Federal Hotels. Oh yes. $150 million. (before costs and tax)

That's where the $215 million in losses went. $50 million of that from Glenorchy.

What is Federal Hotels? It is a company, but it isn't really a "what". There are people behind it, principally Greg Farrell and his siblings, older sisters Julia and Deborah, twin brother John and younger sister Jane. This lucky mob own Malawa Holdings which owns Federal Hotels, plus some trucks and some horses. Malawa Holdings paid $96,000,000 to these 6 people in the last 6 years alone.
See more at …
• http://oldtt.pixelkey.biz/index.php?/article/cut-down-the-triffid/#sthash.eMtKWhT5.dpuf
• http://oldtt.pixelkey.biz/index.php?/article/the-pokies-cup.-five-runners.-what-are-the-odds/
• James Boyce: The Tasmanian Politician … and the powerful will of Mr Farrell …
*Pat Caplice was born at Ouse in 1957. He grew up and spent his early adult life in Glenorchy; was Glenorchy Junior Mayor in grade 6 and played 3 seasons with the Magpies, sadly but fairly with only 3 senior games but at least a flag in the twos. He has laboured in the Telecom Workshops in Lampton Ave. and, after training at Drysdale House, cooked at the Carlyle Hotel in the mid 80s and as again Head Chef from '88 to '91. Pat became familiar with casinos and casino game odds in the 90s. He has lived in Bronte Park, Poatina, Maydena, Glenorchy, Lutana, Lenah Valley, West Hobart and Salamanca Place. He has travelled extensively, living working and often just being in over 50 countries. He now lives quietly in the Hobart's hills with his wife and many of his children.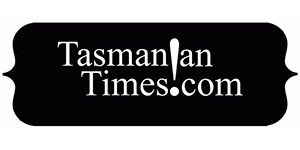 Author Credits: [show_post_categories parent="no" parentcategory="writers" show = "category" hyperlink="yes"]