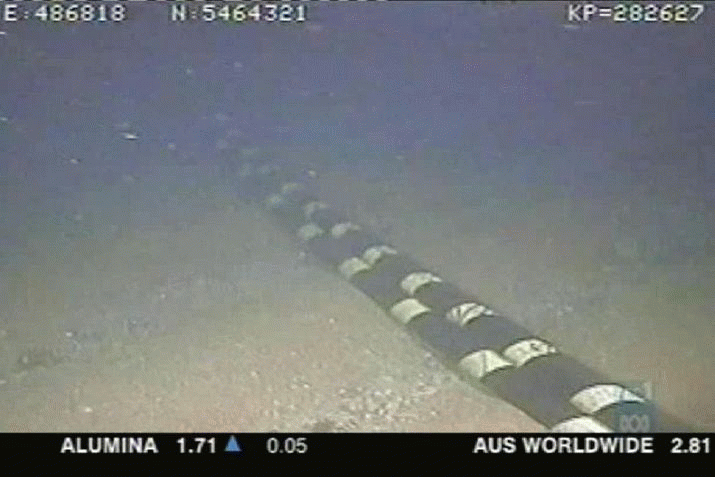 *Pic: This incredibly stark photo illustrates Hydro's problem … Taken March 5 by Isla MacGregor of Lake Burbury. Part of the flooded Crotty settlement is now exposed and water levels are down to just over 6 metres …

*Toon: Leunig, http://www.leunig.com.au/ used with permission
FRIDAY, March 11 …
• Nick Clark, Mercury: Hydro Tasmania exceeded safe power transmission levels, Basslink says BASSLINK owners sought to restrict Hydro Tasmania's electricity exports and enforce a "cooling off" protocol during the period of the carbon tax to ensure the undersea cable was operated safely and reliably. The news comes as Basslink prepares to cut the cable today and enable the cause of the fault to be pinpointed. After three outages in July 2012, Basslink parent company Cityspring Infrastructure Trust sought to enforce what it called a "dynamic protocol" on the service agreement between it and Hydro, which enable it to transmit at "certain elevated levels". But the company said the outages came after Hydro transmitted electricity at levels above these in early July. Hydro and Cityspring then had a protracted dispute which was ultimately arbitrated by former Chief Justice of the High Court Murray Gleeson in 2014. Opposition leader Bryan Green told Parliament on Wednesday that there was increasing speculation that the $875m cable had been "fried" …
TUESDAY March 8 …
• John Lawrence: Basslink under water …
WHO exactly is Basslink Pty Ltd? Given there's a distinct possibility that its undersea cable problems will take a lot longer and be more costly to fix, is BPL in a position to weather the storm?
BPL owns and operates the Bass Strait interconnector. It is the main player in the Basslink group which in turn is owned by a Singapore listed infrastructure business.
The Basslink group doesn't make any money.
In the latest year 2015 for which full audited figures are available, it lost $22 million after losing $25 million in the previous year. Interest payments on borrowings, are the major cause of the losses. Without the monthly facility fee from Hydro, its only source of income, it's likely to soon need funds from somewhere else to service borrowings and fix the cable fault.
BPL was set up by UK company National Grid. It reportedly cost $875 million to build the interconnector which starting operating in 2006.
In 2007 when BPL was sold by National Grid to the Singapore based CitySpring Infrastructure Trust, the Basslink business had a value of $1,175 million. Since then CitySpring has morphed into the Keppel Infrastructure Trust which is listed on the Singapore Stock Exchange, two thirds owned by the public and one third by Temasek Holdings, the $350 billion sovereign wealth fund of the Singapore government.
Keppel owns or part owns a number of infrastructure businesses. All apart from Basslink are in Singapore and include gas production and retail, gas fired power generation and desalination.
There are about twenty companies in the Keppel stable including ten in the Basslink group.
Investment bankers' fingerprints are evident with the predictable assortment of operating companies, holding companies and limited liability partnerships.
…
Also published as Mercury Talking Point here
• ABC: Groom's energy statement derailed by no-confidence motion in Speaker
• Peter in Comments: A rather scathing and sceptical Brian Carlton gives his impression of the latest Basslink Cable press release … Listen HERE
• Cassy O'Connor in Comments: After a three month break, the entire resources and energy of State Parliament on today's return have been invested in a lengthy farce.
• In Comments, CEPU: At lunch time today (Tues) about 400 Tasmanian CEPU members walked off the job at energy company TasNetworks, in response to aggressive bargaining tactics used by management.
• In Comments … Minister for Energy Matthew Groom's Ministerial Statement …
• In Comments … Premier Will Hodgman's State of the State address to Parliament …
• Bryan Green in Comments: Groom cannot rule out brownouts and blackouts for Tasmanian homes
• Cassy O'Connor in Comments: Has Groom Breached the Ministerial Code of Conduct?
• JACK GILDING, Tasmanian Renewable Energy Alliance Inc. in COMMENTS: … It is clear that we need to increase our renewable energy generation. We do not need a new expert committee and 12 months to explore the possibility. The ACT government just contracted for 100 MW of wind power at 9c/kWh and the price is fixed for 20 years. A feed-in tariff of 12-15c would rapidly ramp up the solar industry in Tasmania. Added advantages of solar are that people would invest their own money and the electricity would be generated and used locally, not requiring new network infrastructure. Matthew Groom keeps talking up a second Basslink as a way of maximising Tasmania's "renewable energy contribution" but for the foreseeable future this is pure fantasy. It is abundantly clear that Tasmania does not have enough renewable energy generation capacity to meet its own needs, let alone be a net exporter on the existing Basslink. It is pointless talking about a second interconnector until firm plans are in place to substantially increase our generation from solar, wind and small hydro.
• Ted Mead in Comments: All up this dog's breakfast of an energy crisis is shaping to bankrupt us, if we aren't already there from the outstanding debts from building the dams in the first place as a means to subsidise big business! …
• Andrew Connor: New interstate communications cable needed now more than ever …
AND a week after Garry Stannus first raised the issue on TT HERE …
• Hydro Tasmania urged to stop draining Great Lake over environmental fears, ABC HERE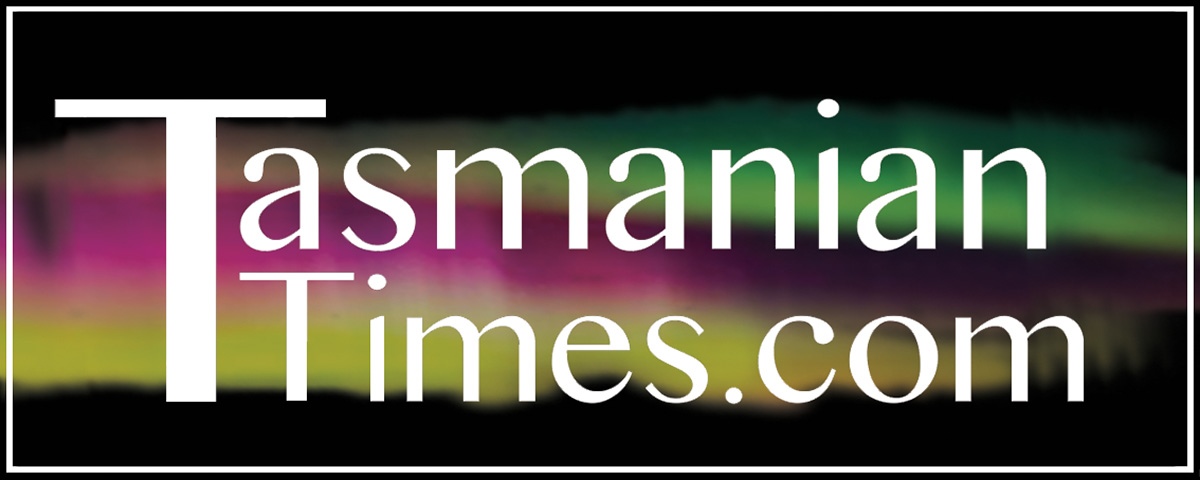 Author Credits: [show_post_categories parent="no" parentcategory="writers" show = "category" hyperlink="yes"]