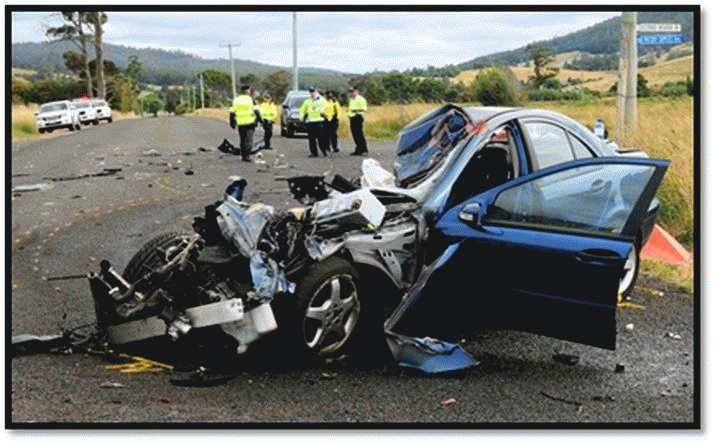 *Pics: Hooning on Huon Road; Little policing for endangered species supports a one strike policy for hoons …
This article will review subsequent events and the current state of the Tasmanian Traffic Offences and Police Offences Acts in changing behaviours and as deterrents to dangerous driving.
In a previous article (
HERE ) I wrote, "It would seem Tasmania is getting some movement around our traffic laws and regulations. The Police Offences Act is not a deterrent in the eyes of our police. A spokesman for the government has highlighted the manslaughter charge as a serious offence and, by default, a better option than the current Traffic Offences penalty regime [in relation to the Sarah Paino fatality]." This was in response to an ABC news item on 24 January 2016,
PUSH FOR TOUGHER LAWS AFTER ALLEGEDLY SPEEDING TEENAGER KILLS PREGNANT WOMAN IN HOBART

Former Tasmanian policeman Phil Pyke said in Tasmania motor vehicle theft came under the Police Offences Act. He argues it should be dealt with under the criminal code. 'It's no deterrent at all with it remaining under the Police Offences Act,' he said. Mr Pyke believes not changing the law is putting the public at risk.

It is a call echoed by the Police Association. President Pat Allen said the current laws were soft. 'There doesn't seem to be too many consequences at all, some sad events can happen rising out of motor vehicle accidents as we all know now,' he said. 'I think there are, amongst some sections of society, they have no conscience, they don't care, they simply don't care.'

http://www.abc.net.au/news/2016-01-24/push-for-tougher-laws-after-crash-kills-pregnant-woman/7110288
Aside from the direct opinion from the Police Association, Ivan Dean MLC also called for a review of "hooning laws" as being clearly inadequate,
HOONS COULD HAVE CARS CRUSHED UNDER PENALTIES PROPOSED BY TASMANIAN MLC

There are calls to toughen penalties for hoon drivers in Tasmania, including crushing vehicles of first-time offenders and making posting videos of illegal driving an offence. Independent MLC Ivan Dean called for the tough approach to first-time offenders, while the RACT wants vehicles of repeat offenders to be seized for longer periods.

He said he did not believe the existing anti-hooning laws introduced in 2009 were working. '[They are] far too lenient. Has it made a difference? No it hasn't,' he said. 'If anything I think hooning's reached new heights.'

His comments follow the discovery of a video posted on social media of a driver doing a burnout on the Tasman Bridge, one of Hobart's busiest roads. 'That sort of behaviour is not acceptable and we should have now one strike and you're out,' Mr Dean said.

It is worth noting Premier Hodgman's response at the time,

Premier Will Hodgman said he believed Tasmania already has some of the strongest anti-hoon laws in place. 'We have very strong anti-hooning laws here in Tasmania, stronger than in many other states,' he said. We are actually able to seize the cars of those who repeatedly offend.'

http://www.abc.net.au/news/2016-02-03/hoons-could-have-cars-crushed-under-tasmanian-proposal/7137628?section=tas
Building on this clear advice has been a public petition as reported in the Mercury on 6 March 2016.
PUSH FOR SARAH'S LAW

Government ministers will meet this week to consider tougher penalties for stealing vehicles, police evasion and dangerous driving after 25,000 people signed a petition demanding change in the wake of the tragic death of Sarah Paino.

The Police Association of Tasmania also wants greater action, calling for vehicles to be seized for at least seven days and the crime of motor vehicle stealing to be elevated to the Criminal Code.

Police Minister Rene Hidding and Attorney-General Vanessa Goodwin will meet with their departments tomorrow.
The ministers will discuss proposals as a result of the "Sarah's Law" petition, which appeals for "a change to Tasmanian law in relation to the crime of flee[ing] police".

Petition organiser Tanya Winn said she wanted to channel the public outpouring of anger on social media over the death of Ms Paino — the young, pregnant mother who died in the early hours of January 22 when an allegedly stolen 4WD crashed into her vehicle. It is alleged the 4WD had earlier been evading police on the Eastern Shore and was driving at high speed just ¬before the collision. The petition quotes Skye's Law, which penalises those who deliberately try to avoid arrest by starting high-speed police chases. The NSW law is named after toddler Skye Sassine who was killed when a driver trying to evade police slammed into her parents' car in 2009.

"Any deliberate act that ¬results in a death such as that which occurred in Hobart's CBD at 1am on January 22, 2016, needs to be able to be dealt with by the police and the courts in a manner that will reflect the seriousness of the offence ¬regardless of the age of the ¬offenders," the petition states.

It was delivered to Premier Will Hodgman, Labor leader Bryan Green, Greens leader Cassy O'Connor and the Road Safety Advisory Council on Thursday.
Authors Note: Also questionable are the reported responses from Tasmania's legal fraternity and Road Safety Advisory Council. I will note, however, any review of the Traffic Offences and Police Acts would most likely result in less court time and the need for any subsequent legal representation thus diminishing their income earning potential,
Despite the petition's public support, legal authorities say changing the laws is not the answer. Law Society of Tasmania president Matthew Verney said there was a community perception that the laws could in some way prevent offending behaviour. "That simply is not the case. It is the job of the criminal laws to deter certainly, but otherwise to punish offending," he said. "The job of prevention falls to the need to educate, and change approaches to what is considered appropriate behaviour."

Women's Legal Service chief executive and principal lawyer Susan Fahey said the tragic event was reflected in the high number of people supporting the petition but the petition lacked clarity in the identification of the "problem".

"If anything, it could lead to misinformation in the public as to what the law in Tasmania is and this is problematic," she said.

Road Safety Advisory chairman Jim Cox said he totally understood that high numbers of people had signed the petition as a result of Ms Paino's death.

"I have empathy and sympathy for them, but it is a ¬matter for the Government," he said.

http://www.themercury.com.au/news/push-for-sarahs-law/news-story/042aa66882f50bbc8be2cf7f62945388
Despite Ministerial meetings and mixed messages from the Premier motor vehicle accidents continue to cause serious injuries and fatalities on Tasmania's road network. A minority of drivers continue to drive without apparent concern for other road users and total disregard for traffic rules and regulations. The following ABC article on 20 March 2016 highlights current behaviours of drunk driving and speed,
TASMANIA POLICE CRACKS DOWN AROUND SORELL AFTER TWO HIGH-RANGE DUI CRASHES

Tasmanian police have said the actions of two high-range drink drivers involved in collisions that could easily have been fatal showed they had no regard for the safety of other road users. Both crashes happened at Sorell, south-east of Hobart, in the past fortnight.

In the first case, a 59-year-old man whose car collided head on with another on the Arthur Highway recorded a blood alcohol reading nearly six times the legal limit. An 82-year-old woman was seriously injured as a result.

The second crash happened at the intersection of Tasman Highway and Shark Point Road and left three people, including a seven-year-old boy in hospital. One of the drivers, a 26-year-old man, recorded a blood alcohol reading close to five times the legal limit.

Speed has also been identified as a factor in the crash, which saw one of the cars forced from the road, rolling and spinning at the same time. Police said both drivers had no regard for the safety of other road users or the rules, and their actions could have had fatal consequences. They said they were stepping up patrols, targeting drink drivers, in the Sorell area.

http://www.abc.net.au/news/2016-03-19/tasmania-police-to-crack-down-on-drink-driving-around-sorell/7259882?WT.ac=statenews_tas
What are the current offences and penalties in the Tasmanian Traffic Act?
1. Failing to wear a seatbelt
Driver or passenger (over 16) fail to wear properly adjusted and fastened seatbelt (when vehicle moving/stationary, but not parked)
$300 and 3 demerit points (except where the offence relates to the passenger)
This level of penalty is comparable with the new $319 fine for a cyclist not wearing a helmet.
2. Fail to stop as required on red traffic light
$140 and 3 demerit points
Using the same cycling comparison, while noting the differences in momentum and the cycling offence relating mostly to pedestrian crossings, the new NSW equivalent is a $425 fine. $140 is an inadequate level of penalty for a motor vehicle continuing through a red light.
3. Exceeding the Speed Limit by less than 10kph
Current: $80 and 2 demerit points.
Few fines are issued at this level except in school zones and the offence could be labeled an inadvertent error or genuine mistake. A fine around $150 would seem appropriate in 2016.
4. Exceeding the Speed Limit by 10 to 14 km/h
Current: $110 and 2 demerit points.
Most fines would fall within this speed range with a more suitable fine being around $250 and similar to not wearing a seatbelt.
5. Exceeding the Speed Limit by 15 to 22 km/h
$150 and 3 demerit points.
A typical example might be passing through a school zone at 60kph or passing a school bus without slowing.
6. Exceeding the Speed Limit by 23 to 29 km/h
Current: $250 and 3 demerit points.
Examples are now becoming more reckless where a car is travelling at up to 130kph in a 100 zone or 80 kph through a shopping zone. The level of fine is no longer relative to the level of the offence and should be around $650 and 5 demerit points.
7. Exceeding the Speed Limit by 30 to 37 km/h
Current: $450 and 5 demerit points.
A car is now travelling at up to 137kph in a 100 zone or 87 kph through a school zone. The level of fine is no longer anywhere near the level of the offence. This level could be merged with the previous category into "Exceeding the speed limit by 23 to 37km/h" or similar.
8. Exceeding the Speed Limit by 38 to 44 km/h
Current: $650 and 6 demerit points.
A car is now pushing 150kph in a 100 zone or over 100kph along a suburban road. The driver has passed from reckless endangerment to deliberate endangerment, in my opinion. The fine is considerably less than average weekly earnings. The fine should be at least $1,000 with an administrative variable applied by the police for aggravating circumstances like a second offence or hooning laws.
9. Exceeding the Speed Limit by 45 km/h or more
Current: $900 and 6 demerit points.
A car is now travelling in excess of 145kph in a 100 zone and the fine remains constant whether the speed is 150kph or 200kph. The driver is clearly engaging in deliberate endangerment. The fine has approached average weekly earnings and is manifestly inadequate. It should be around $3,000, an immediate loss of licence and confiscation of the vehicle.
10. Use or permit use of an unregistered motor vehicle
Current: $200 and no demerit points.
This is a growth area of non compliance in regional Tasmania where unroadworthy, unregistered and uninsured vehicles use our roads illegally. Again it is knowingly and deliberately non compliant. Currently, the average registration fees cost around $700 and a more appropriate level of fine would be at least $1,000 and the immediate confiscation of vehicle.
http://www.transport.tas.gov.au/licensing/publications/tasmanian_road_rules/road_safety_rules/new_offences_table
The levels of fines are clearly inadequate and are not tied to the CPI or any other annualised factor. Each is in need of urgent review. The speed classifications could be simplified into fewer categories. Administrative penalties (fines) should allow administratively imposed variables for reckless or deliberate actions. An internal avenue of appeal would provide natural justice. Confiscation of vehicles should be mandatory at the higher deliberate levels of offence such as exceeding the speed limit by 45kph or more, driving an unregistered vehicle or hooning). Court time should be minimized.
What are the Penalties for Driving under the influence of Alcohol or Drugs or other reckless behaviour?
Source: http://www.hobartlegal.org.au/tasmanian-law-handbook/crime/traffic-and-parking-offences/
Penalties Under the Road Safety (Alcohol & Drugs) Act 1970 Section 17
Range of penalties for first offence
Penalties, that is minimum and maximum Penalty Units, periods of disqualification and periods of imprisonment are doubled for second offences.
Author's Note: Given the very high range DUIs being reported (over 0.2 and even 0.25) there is a need for even higher penalties. A new category should be considered for blood alcohol readings above 0.2 while mandatory sentencing should also be considered for being guilty of DUI and causing death or injury as Courts currently are too lenient with suspended sentences. Inadequate Court sentences may be with the deliberate understanding of government due to financial pressures in our prison system. Alternative punishments may need to be considered.
Reckless Driving
A person who drives recklessly or at a speed or in a manner which is dangerous to the public commits an offence and is liable for a penalty of up to 20 penalty units and/or imprisonment for 2 years for a first offence (s32(1), Traffic Act 1925 (Tas)). It is double this penalty for second or subsequent offences.
Driving While Disqualified
An offence will be committed if a person drives a motor vehicle on a public street or attempts to obtain a driver's licence while disqualified, or while their licence is suspended or cancelled (s13, Vehicle and Traffic Act1999 (Tas)). For a first offence, a penalty of up to 40 penalty units will apply or up to 6 months in jail, plus a further period of disqualification of up to 3 years. For a second or subsequent offence the penalty is up to 80 penalty units, up to a year in jail and up to an extra 5 years disqualification.
Failure to Stop after an Accident
It is an offence for a driver to fail to stop after being involved in a motor accident (s33(1), Traffic Act). The driver must remain at the scene of the crash and give any assistance that is necessary or practicable. Failure to do so may involve a fine of up to 80 penalty points or up to 2 years jail.
Unlicensed Driver
It is an offence to drive a motor vehicle whilst unlicensed, and it is also an offence to permit an unlicensed person to drive (s8, Vehicle and Traffic Act). Penalty for first offence, up to a 20 penalty unit fine.
Offences Causing Death or Serious Injury
1. Manslaughter
A person who drives a motor vehicle in a criminally negligent way and causes the death of someone else may be charged and convicted of manslaughter (s156, Criminal Code Act 1924 (Tas)). A person in charge of a vehicle is under a duty to use reasonable care to avoid danger to human life (s150), and any breach of this duty that amounts to 'culpable' or 'gross' negligence will constitute manslaughter. This is a very high degree of negligence, much higher than the normal degree of negligence in civil matters. There must be pronounced disregard for the life and safety of others.
Manslaughter is a crime which must be tried before a jury, and the punishment may be a term of imprisonment up to a maximum of life imprisonment, but is usually in the range of 18-30 months. However, because in the past some juries were reluctant to convict drivers of manslaughter, the Criminal Code was amended to create a new offence of 'causing death by dangerous driving'.
2. Causing Death by Dangerous Driving
This crime, along with manslaughter, is one of the few crimes where a 'responsible citizen' with no previous criminal record, if convicted, may be sent to jail. The crime involves causing death by driving a motor vehicle at a speed or in a manner that is dangerous to the public, having regard to all the circumstances of the case (s167A). The 'public' includes a passenger. Where a motor vehicle is driven on a public street, the nature, condition and use of the street, and the amount of traffic which is actually at the time, or which might reasonably be expected to be, on the street, is taken into account.
This crime is a statutory alternative to manslaughter and sentences are normally less than for manslaughter. Once the act of driving has been shown to be voluntary and intentional it is for the jury to decide whether the driving is objectively dangerous. The driver's opinion on this point is irrelevant.
3. Reckless/Dangerous Driving
A person who drives dangerously, but does not kill anyone as a result, can be charged with 'dangerous' (or 'reckless') driving under the Traffic Act (s32(1)). In other respects, the offence is the same as causing death by dangerous driving. An accused can elect to have the charge tried by either a magistrate in the Magistrate's Court or judge and jury in the Supreme Court.
4. Negligent Driving
A driver may also be charged with negligent driving under the Traffic Act (s32(2)). The manner of their driving in all the circumstances is examined to determine if the manner of driving has been negligent. It is a lesser offence than dangerous driving and the degree of negligence which must be proved will therefore be less. This charge is triable before a magistrate.
Footnote: A penalty unit is a fixed amount of money. Penalty units are used to decide the amount of a fine. The current penalty unit in Tasmania is $154. This means that if you are fined 2 penalty units, your fine will be $308. All fines are a multiple of a penalty unit.
A Complete Review of the Traffic Offences and Police Offences Acts is needed
The government has an opportunity to radically update and target the worst of driving behaviours through increased penalties related to the Traffic Offences and Police Offences Acts. Some offending drivers should be required to undertake psychological assessments as to their suitability to hold a licence while longer terms of disqualification (10 years to life) should be implemented. Mandatory loss of vehicle is another penalty option as is a 'one strike' policy for reckless driving like hooning or road rage.
The Police Association, too, is aware of the inadequacies of current penalties in deterring offences. In this day and age of electronic fund transfers there is no longer an excuse to ignore unpaid fines.
The claims by representatives of the legal fraternity to 'increase public education' for an 'uncertain problem' are as hollow and self interested as they sound. For Premier Hodgman, Minister Hidding and Attorney General Goodwin the time for action is now. The evidence has been available for many years and amending or implementing an Act of Parliament is in their job description.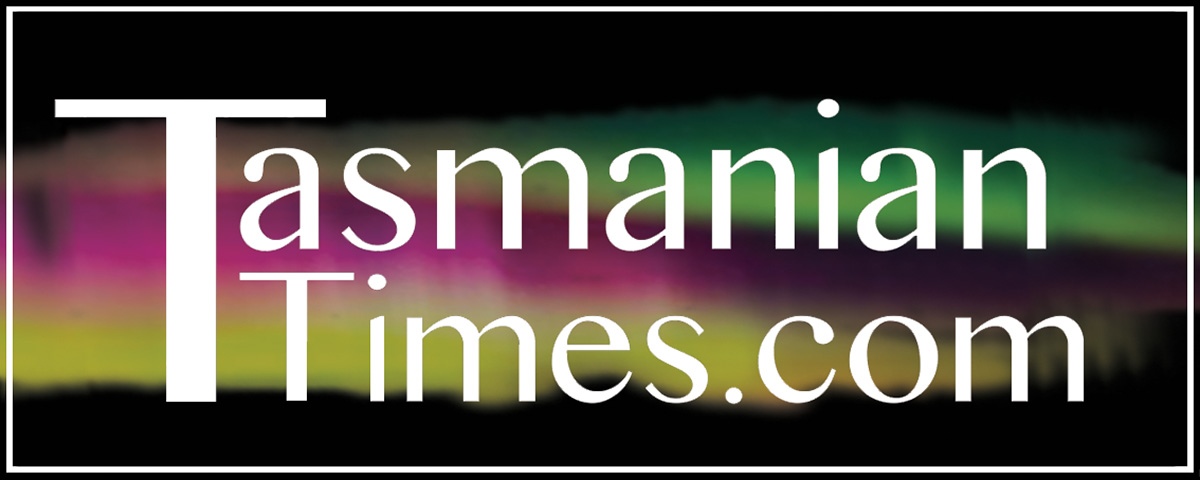 Author Credits: [show_post_categories parent="no" parentcategory="writers" show = "category" hyperlink="yes"]