ABC pic of Will Hodgman
I have this morning returned from visiting the site of recent fires at Lake Mackenzie. What I saw was heartbreaking: beautiful places unlike any other on Earth are now lost to the world.
These are plants and trees more ancient than most in the world, not found anywhere else in the world, which had over countless millennia retreated to small refuges in the mountains of Tasmania that many of us found to be a place of wonder, awe, and even reverence.
They are now gone forever, and this is a tragedy not only for all Tasmanians, but for the world.
We have though been lucky. A few more warm days, slightly different winds and the last great stands of these species in places such as the Walls of Jerusalem and Cradle Mountain may have been lost also.
Now we must make sure that we are better prepared and better resourced to fight such fires next time—and the science is unequivocal: there will be a next time, and soon—to protect what is a treasure of the world but Tasmania's to protect.
I have listened to the scientists who devote their lives to studying these special places, to studying the complex role of fire in our ecosystems, to understanding our climate.
And their message is clear and unequivocal: these fires, this destruction is but the beginning of a terrible destruction of our unique natural world here in Tasmania if humanity does not do more to reign in climate change by reducing our carbon pollution.
Our world heritage areas are at profound risk, and the loss of recent days will not be in vain if we use it to show the world the risks it now runs if it doesn't act to rein in carbon emissions.
To those in the tourist industry who continue to play the petty game of presenting environmentalists as your enemy, I say this: they are not. They are the best friends you have.
Without them, without their courage, without their lives given to saving our wildlands, there would be no World Heritage Areas, and there would be no tourism industry in those places.
It is a terrible slander to pretend otherwise, and we can no longer afford the lazy and poisonous politics of division on such issues if Tasmania is to have a prosperous future.
I have strong political differences with the Green Party, and that has not changed.
But I will work in good faith with anyone who, like me, wants to protect Tasmania, and create a better future for all Tasmanians.
My father stood up against the damming of Lake Pedder, because he knew Tasmania was losing something unique and extraordinary. And he was right.
Working with environmentalists, accepting they have a valid point of view, seeking to defend Tasmania's treasures, doesn't make me a greenie.
It makes me a realist.
To those who are thinking of visiting Tasmania, I would say, more than ever, come and see what is so special and what is so at risk.
And when you leave, I hope you'll see why climate change isn't just about the thermostat being turned up a degree or two. It can also be about the death of many things that we need more than ever.
To Tasmanians I make this promise: from today I'm fighting for Tasmania's future—for its fisheries, its farms, its economic wellbeing by fighting to save our wilderness areas from further destruction.
This summer we are living the problems of climate change—an energy crisis that at its root is because of rainfall lessening. We have had these terrible fires. We have a virus that is devastating our oyster industry that may also be a consequence of warmer seas that are now the norm because of global warming.
Prime Minister Turnbull won't take the call of a Tasmanian premier but I am today making a public call on him.
From today there will be a $1 levy per night charge for all tourists visiting Tasmania, that money to be used to rehire all the CSIRO climate scientists the Turnbull government is sacking.
Match our money, Prime Minister, dollar for dollar, to make Tasmania a world leader in climate change science, so that we can better understand what is happening and begin the hard work of saving the pencil pines of Tasmania, and all that they symbolise for a different, better future.
Will some operators and tourists complain? Of course. But I suspect many more will applaud a measure that sees their visit help to begin stopping the damage rather than contributing to it.
I hope some enterprising tourist operator opens up a Two Futures Tour, taking visitors first to a surviving example of pencil pine forest, then to visit the devastation of Lake Mackenzie.
And they, like us, must then decide where they stand: for doing nothing, and accepting the black, wet desert of Lake Mackenzie, or beginning the hard work of keeping forever the sacred wonder of our ancient forests, and the hope they contain for all our futures.
We will not lose tourists by being honest about what is happening—my belief is that we will attract more. We still have an extraordinary natural world here for all to see. But we stand to lose far more than just what was burnt in these last few days if we are so foolish and so petty as to pretend it was nothing.
It is a warning and as your Premier, I am now acting on it with all the resources and strength our island and its people have. And the first good that will come out of this irrevocable loss is that we are now coming together.
And in the future, perhaps we will look back to these terrible fires as the time we became an island of leaders, and not of followers of fear and division.
*Richard Flanagan lives in Hobart. He is not Will Hodgman.
• ABC: Tasmanian beekeepers prepare for massive losses after devastating bushfires Tasmania's beekeeping industry is bracing for the fall-out from this summer's unprecedented bushfires. More than 100,000 hectares has been destroyed by fires this summer, including 11,000 hectares of Tasmania's World Heritage Wilderness Area. Summer is the busiest time of year for apiarists, but thousand of hives are still trapped on the fire ground and some honey producers are facing massive production losses. John Birchenough from Daybreak Apiaries, based at Wynyard in Tasmania's north-west, has thousands of hives trapped. …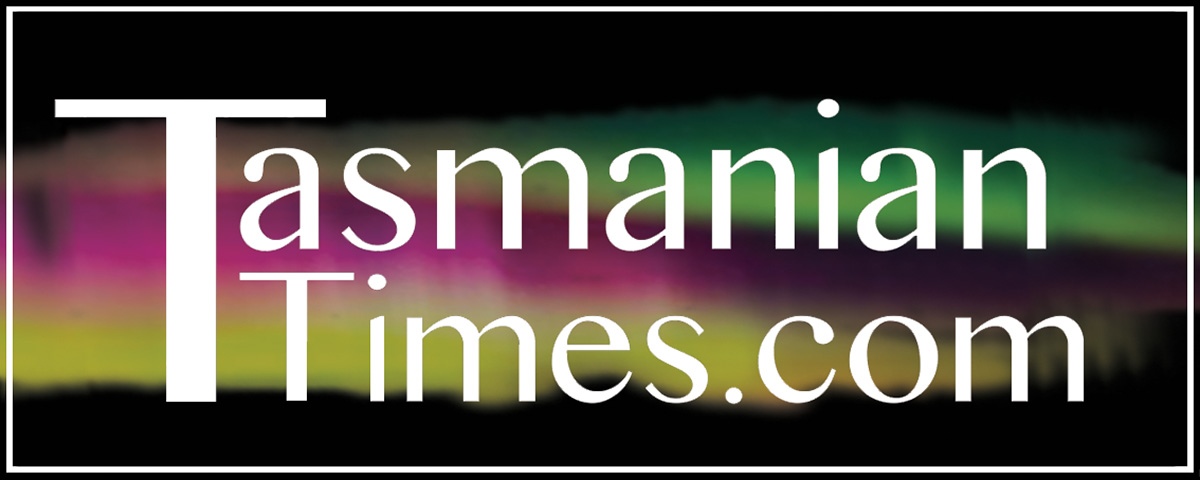 Author Credits: [show_post_categories parent="no" parentcategory="writers" show = "category" hyperlink="yes"]