*Pic: Protest group Groundswell shuts down Ta Ann Tasmania a couple of years ago …
Ta Ann's exceptional year …
2014 was an exceptional year for Ta Ann Tasmania Pty Limited (TAT).
It will be likely be the only time TAT gets to pay Australian income tax.
TAT's belated annual report for the 2014 calendar year was lodged late in June, two months after TAT's parent Ta Ann Holdings Berhad P/L filed its return.
TAT's tax bill for 2014 was only $450,000 so it won't break the bank.
It's not only Google and Apple who resort to accounting tricks. TAT too managed to shift almost all the taxable income resulting from recent government handouts of $33.3 million back to Malaysia, the home jurisdiction of the Group.
…
Overall TAT has so far received $43.5 million from governments.
Notwithstanding the accounting treatment of capex grants as deferred income amounts, for tax purposes the amounts are taxable upon receipt.
Ouch.
Tax on $33.3 million at 30 cents in the $ is $10 million.
Shift the profits to Malaysia and only pay 25 cents in the $?
That's a saving of $1.67 million.
There's no evidence TAT has ever operated with a view to making profits and paying tax in Australia.
…
TAT didn't even bother to record the value of the tax losses in its financial statements because future profits were unlikely.
…
Given that it takes 3 x m3 of green timber to make 1 x m3 of hardwood veneer our native forests were being exported at firewood prices. So much for value adding.
…
Some of TAT's extra cash was used to restock TAT's wine cellar with 500 cases of wine from a Castle Forbes Bay vineyard owned by TAT's resident director Evan Rolley, coincidentally CEO of FT when TAT finalised the peeler billet contract in 2006, the partial surrender of which led to TAT's temporary embarrassment of riches.
Entertaining bankers, investors and customers is often used as a rationale for uncorking a bottle, but TAT was a company with no bank loans, one customer and only two shareholders, all part of the same Group in a country where temperance is more widespread than here in Tasmania.
Spending $150,000 on wine (including GST) for entertainment purposes in these circumstances seems an implausible proposition …
…
Read the full, brilliant analysis, John Lawrence's Tasfintalk blog, HERE
• John Hawkins in Comments: … Forestry Tasmania has no credibility. Minister Harriss, you have absolutely no credibility. The Taib family are very, very rich. Tasmania and its taxpayers can ill afford the largesse to a Sarawak billionaire. …
• Pete Godfrey in Comments: Another stupid decision by politicians at the behest of one of their mates to prop up a loss-making exercise of questionable ethics. I wonder about the wine … Whatever way it goes, Ta Ann is a liability to Tasmania, always was always will be. Time for them to be cut adrift.
EARLIER on Tasmanian Times: • Andrew Wilkie: Tasmanian Integrity Commission should act on Forestry Tasmania; includes links to earlier calls for a Royal Commission into Forestry Tasmania
• Bryan Green: Paul Harriss digs himself a deeper hole
• Andrea Dawkins: Harriss; No Plan, No Idea
• mr t in Comments: Evan Rolley's alleged sale of his own wine to Ta Ann should raise questions from its Board. A CEO selling an amount of personally-produced wine to a corporate entity of which he is CEO and where the Financial Officer would directly report to him is astounding. Was it sold at a fair market rate as there could be a fringe benefit? I would be so uncomfortable as Chairman of the Board or as one of only two stakeholders that Mr Rolley would (have to be) given a brief opportunity to explain …
• John Hawkins in Comments: … I suggest that this payment and others made by the Australian taxpayer totalling nearly $50 million dollars to a loss-making privately-owned company – Ta Ann – controlled by a billionaire from Sarawak need to be properly examined. To this end I have tabled my investigations through the good offices of Andrew Wilkie in the Australian Federal Parliament all to complete silence from the dead wood in the Tasmanian media. …
• Nick Clark's Sunday Tasmanian report on the wine: Struggling Ta Ann Tasmania splashed out on $136,000 of wine from executive director Evan Rolley … • Bacchus … on Evan's wine …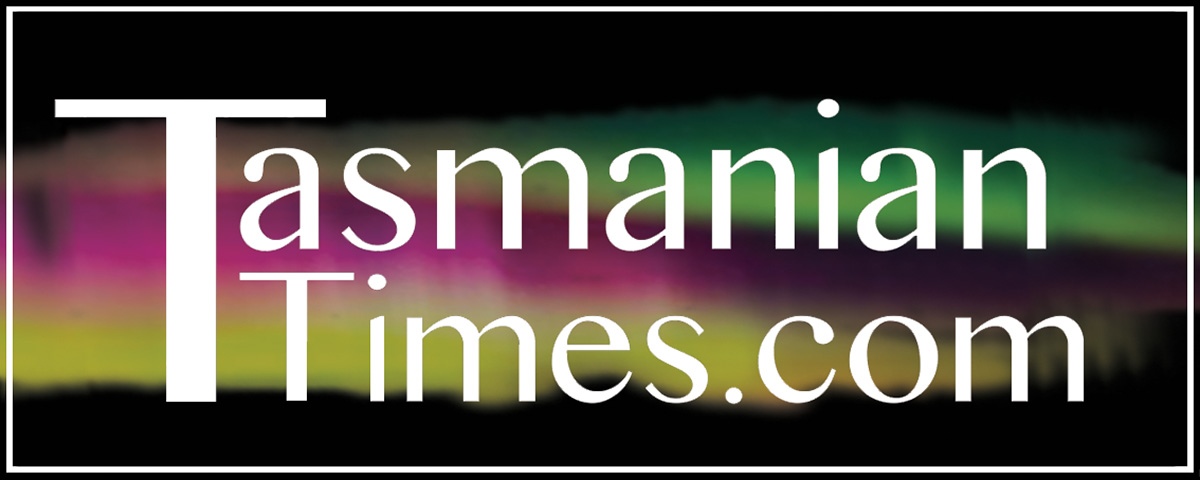 Author Credits: [show_post_categories parent="no" parentcategory="writers" show = "category" hyperlink="yes"]