TUESDAY, 6am: • Emma Griffiths, ABC: Budget 2015: What we know so far
Budget 2015 is shaping up to be a far different beast than last year's broad-scale "budget repair job", if early indications from the Prime Minister and Treasurer are anything to go by.
According to Tony Abbott, Joe Hockey will unveil a "dull and routine" budget on May 12 – one which will not seek to protect the federal coffers at the expense of the household purse.
But there will be changes.
The centrepiece "families package", targeted at working parents paying for childcare, has largely been announced and will be detailed on Tuesday night.
As will a small business tax cut, which could lead to a two-tier tax system.
Pension eligibility rules will also be tightened, with tens of thousands of wealthier retirees set to lose access, and controversial plans to change pension indexing rules scrapped.
A possible spending slowdown for other welfare payments is also on the cards.
…
• Barefoot Investor: Ready for Budget Round 2
TUESDAY, 7.30pm: • Guardian LIVE: Joe Hockey unveils his 'have a go' budget – politics live HERE • Reaction comments are particularly good
• Use the TT NEWS (top nav bar) for all the different comment/analysis from different news sources …
REACTION …
• Richard Colbeck: Continuing to meet commitments for forest industry
• Cathy McGowan: Regional Australia wins
• Scott Bacon: Tasmania overlooked in Federal Budget
• Andrew Wilkie: Budget a bag of sugar and poison
• Will Hodgman: Federal Budget
• Pete Godfrey: Well I had a quick look at the commentary, all in all I would say that the budget was designed like a wind sock, a vote catcher. I would say the best term for it is AdHoc.
• Karl Stevens in Comments HERE Senator Colbeck talks of a strong Australian forestry sector yet most of the major players are from overseas. The plantation industry is completely foreign owned and controlled. Australians are left with only the most basic haulage and chipping operations. I read Colbeck's statement as just another pork barrelling announcement. Forestry R & D in Australia is a joke in my view. Aren't these the same 'scientists' who created the worlds most expensive but useless trees? If their research is credible then why have so many people lost their wealth on MIS schemes? At the end of the day Senator Colbeck in only working for a foreign-born PM who knighted his own monarch's husband in my view. This is very shoddy policy from very shoddy and dubious operators in my view.
• Helen Polley: Cuts continue in Aged Care, no workforce strategy
• Peter Whish-Wilson: Small business package puts back what the Government took away
• Terry Polglase: Budget cuts $136 million from Tasmanian schools and abandons students with disability
• Eric Hutchinson: Pension increases will be fair
• Kim Booth: Federal Budget prioritises Liberal self-interest over Tasmania's interest
• Peter Whish-Wilson: Visionless budget fails to deliver for Tasmania
• Bryan Green: Funding for Mersey hospital a Budget wild card
• Eric Hutchinson: Stronger communities money for Lyons
• Emma Pharo: Tasmania on track as cycling destination
• Pat Synge, in Comments: We are the second wealthiest country (per capita) in the world and the government has just cut international aid to the lowest level ever. Shame on the Abbott government.
• Eric Hutchinson: Opportunities for young job seekers in Lyons
• Cassy O'Connor: Federal Budget fail on Tasmanian health system
• Nick McKim: Budget fails Tasmanian education
• Jacqui Lambie: Budget a missed opportunity to raise new revenue
• And, Mark (De Anima) is back in TT Satire … HERE
• John Lawrence Mercury: Failing to find path to credibility PRIME Minister Robert Menzies was never pilloried for running 17 successive deficits and risking burdening my generation with onerous amounts of debt. Times, however, changed and deficits became taboo. The latest Federal Budget shows deficits are here to stay — even the uncertain projections of later years reveal deficits. The talk is now of having a creditable path to a surplus. Arguably, the more pressing need is to find a credible path to credibility. Never has there been such a radical shift from one budget to the next, from fixing a debt and deficit disaster to living with a wing and a prayer 12 months later. The Budget is predominantly a political reaction not an economic plan. The centrepiece appeal was to the hearts, minds and pockets …
READ JOHN LAWRENCE'S FULL ANALYSIS on his blog here:
• TASFINTALK HERE: Failing to find path to credibility
• John Hawkins, in Comments: I am going to sell my Mercedes in the company books at $55,000 to the wife for $35,000 and then take the written down tax deduction of $20,000. I will then buy it back from the wife for $19,900 and write of the $19,900 against the business. Thank you Mr. Hockey.
BILL SHORTEN'S Budget reply …
• Guardian LIVE: Bill Shorten delivers his address in reply – politics live …
• Helen Polley, Anne Urquhart: Budget leaves UTAS future uncertain
• Jane Hutchison: Legal assistance sector likely to cut jobs and services following release of Federal Budget
• Guardian: Brandis: arts initiative plus cuts to Australia Council will end 'monopoly'
• Rob Messenger: Hockey fails to answer Lambie's question about hospital funding
• Mercury: Protesters heckle Treasurer Joe Hockey during his Launceston visit. Backpacker tax …
• Eric Hutchinson: Treasurer talks up Tasmanian small business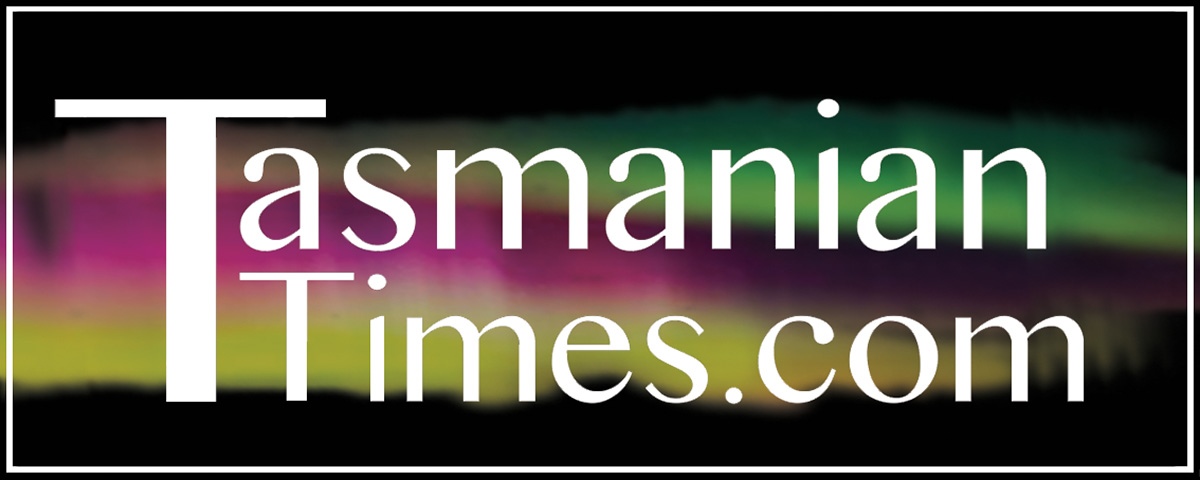 Author Credits: [show_post_categories parent="no" parentcategory="writers" show = "category" hyperlink="yes"]