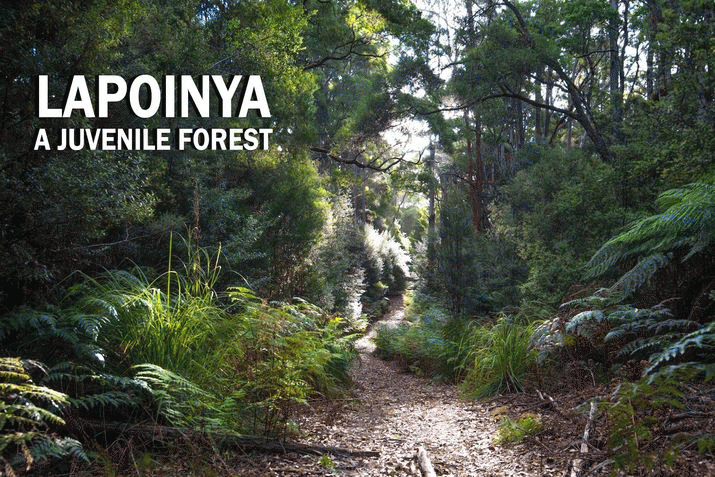 Imagine a Planning Scheme that permits residents to raise concerns about a neighbouring development that appears to breach building and zoning restrictions, but one can't take up the issue with Council as its role only commences when final plans are submitted by the developer, at which point they are immediately approved, thereby closing off any avenue of further appeal?
That's the system which allows FT as developer to prepare harvest plans known as FPPs which are then rubber-stamped by the Forest Practices Authority.
No point talking to the FPA.
To quote the acting CEO of the FPA:
"….you will need to address any questions regarding Forestry Tasmania's (FT) operational timing and their desired planning outcomes to FT.
Please note that FT's Forest Practices Officers have legal responsibilities (under authority from the Board of the FPA) to ensure appropriate planning is undertaken according to the requirements of the Forest Practices Act and the Forest Practices Code."
If you're lucky FT may let you see an out-of-date draft plan.
Beware it's only a draft and forever changing to overcome the deficiencies pointed out by concerned third parties which should have been addressed by FT had it not been so lazy, unprofessional and sloppy in the first instance.
The draft plan will keep changing to suit, until one suspects, any complainants or other do-gooders run out of puff and the FPP at that stage receives the imprimatur of the FPA.
The institutionalised fluidity of the planning process is freely acknowledged.
It's designed that way.
It's an iterative process we are forever being told.
Move the goal posts every time someone bitches too much.
How about doing the plans properly in the first place?
Instead we have this bulls—t game, which FT refers to as stakeholder consultation where a half-arsed, poorly researched out-of-date plan is dangled in front of affected residents, just to satisfy FT's mandatory obligations rather than out of any genuine concern to engage in a consultative manner.
Residents are given a time limit to voice their concerns.
No such limits attach to FT.
It's an iterative process.
Which we now know means changing depending which way the wind is blowing.
It's an iterative process with no time limits. FT takes as little or as long a time as it wishes.
It's a joke. Imagine a planning scheme like that.
That's what FT's coupe planning at Lapoinya has been like.
And you could see it on the faces of the FT participants. Just grin and bear it guys, keep smiling for the cameras a few more weeks at most, remember we can take our bat and ball any time we wish…
Before Minister Paul Harriss took over as FT shareholder minister he was never backward in coming forward to blame previous shareholder minister Bryan Green for all FT's woes.
But now it's different:
"I feel it is important to clarify that operational decisions relating to harvesting individual coupes is a matter for Forestry Tasmania. The Government and Parliament's role is to set the frameworks within which Forestry Tasmania conducts these operations."
It's really nothing to do with government as Minister Harriss fresh from his visit to Damascus says:
In meeting its wood supply obligations, Forestry Tasmania is also required to meet all requirement set out in the Forest Practices Act 1985 to ensure reasonable protection of forest values. The independent Forest Practices Authority oversees the operation of the Forest Practices System to ensure this is the case. I am aware that Forestry Tasmania takes these responsibilities very seriously and has a comprehensive Forest Management System and processes in place to manage important environmental, cultural and other values.
Maybe in theory.
But in practice the comprehensive system is a giant charade, a system more honoured in the breach than the observance which at best pays lip service to community consultation where FT stacks the deck, employs the croupier and administers the rules in tandem with the FPA, which if ever there was a classic example of regulatory capture, FPA is it.
The house wins every time.
Yet taxpayers foot the bill because FT has forgotten how to make money. If it ever knew.
FPA, and that presumably includes FT's Forest Practice Officers acting under the authority of FPA, must, according to the its website, explicitly take account of social, economic and environmental outcomes not just the wood supply obligations of FT
But the only strains from the songbook to date is the wood supply obligations of FT, the need to supply high grade sawlogs to a market that currently doesn't want them , plus as many immature sawlogs as possible before they grow to a size too large to qualify as peeler billets for Ta Ann.
All in the name of sustainable forest management.
Very little has been heard of the social aspects, the private losses of neighbouring residents and businesses which surely exceed the questionable profits?
The economic aspects have been glossed over with the unsubstantiated claim about the coupe's profitability, emphasising that FPA are unable to understand the simple proposition that has been put that the profits if any have already been recorded in FT's accounts, and any surplus cash won't be enough to cover the costs of FT's wages and overhead needed to perform this misadventure, leaving the community worse off and the local Council facing a repair bill from the massive increased use of municipal roads by 40-tonne trucks.
As for the environmental aspects, as part of the iterative process the latest in a string of acknowledged flaws in FT's plan was that the usual airborne post-harvest assault in a small area dominated by a myriad of streamside reserves and buffer zones would lead to an uncontrollable inferno likely to melt the shells of any crustacean in the vicinity, not to mention the loss of habitat if they managed to survive. A smaller on-ground operation with 4 or 5 fires has now been suggested as a substitute around the streams, before bombing and strafing the rest of the clearfelled area in the usual manner.
There appears to be a clear modus operandi. Cobble together a plan, a bit of cut and paste, flip a few coins to work out yields and other unknowns …….wait for any feedback….. get the community to proof read the plan by pretending it's part of a consultation process….modify where obvious flaws have been pinpointed… but don't give them too much time.
Why not be a bit more rigorous in the first place.
And a tad more genuine.
The initial plan looks awfully like the shabby product of a desk bound box ticking exercise.
The final plan is yet to emerge.
Given that planning the Lapoinya coupe harvest is taking place in public where FT has been forced to modify/consult(?). It is seriously scary to contemplate the care and concern that is probably shown to the hundreds of coupes away from public gaze with no pesky neighbours to worry about.
The rigged system is a sham.
If any problems arise the the institutional duck shoving between FT, FPA and the Minister and his advisors will soon wear down interested party objections, however valid.
But it needn't be this way.
Messrs Annells and Whiteley should demonstrate their commitment to gaining FSC, the only way FT will survive, by abandoning any intention to clearfell this fragile coupe adjoining valuable reserves in the headwaters of the Flowerdale/Inglis River system, home to the iconic freshwater lobster , by insisting on higher standards than what may be possible with the letter of existing permissible codes of behaviour, rather than pursue questionable profits for short term gain.
Tasmanians deserve better and are seeking a way forward.
Clearfelling Lapoinya is not the way.
• Pete Godfrey, in Comments: Welcome to the treadmill. I once complained to the FPA about a forest practices plan that was a conversion coupe near Mole Creek. The coupe was above the Mole Creek town water supply. Even when Bob Loone showed maps to the FPA and proved that it was above the water supply the FPA said it was below the supply. The forest practices plan had many faults. The forest type was wrongly attributed as Tall Obliqua forest when in fact it was Wet Delegatensis. The slopes were under estimated. There were sinkholes in the coupe that were ignored. It was above a Karst area The Geology was marked as Basalt Talus when in fact it was Dolerite Talus. ( same minerals just a couple of hundred million years earlier and different characteristics) But in the end the plan had it right, they wanted to cut the trees down and replace them with a plantation and that was apparently all they had to get right. Even the Chair of the FPA board was gobsmacked when two of us took him on a tour. So folks welcome to the game. It does seem seriously odd to me that the RFA requires FT to produce a three year plan of what they are going to do, yet they change the plan every year and then if anyone complains the plans change at will. It is the old we lose they win scenario.
• ABC: Tasmanian Liberal Party support stabilises after 12 months of falling polls Tasmania's Liberal Government has stabilised its support after a steady drop in the polls since winning the election in March last year, according to the latest state opinion poll.Support for the Liberal Party has been steady at 42 per cent since the previous survey in November 2014. The Labor Party has seen a 3-point rise in support over the same period, with its support now sitting on 34 per cent. Labor's gain appears to have come at the expense of the Greens, who lost 4 points over the same timeframe and now sit on 14 per cent. The EMRS poll of 1,000 Tasmanians was taken last weekend.
• Jenny Weber: Poll Majority Backs Wilderness. Download Poll analysis HERE. • All about today's Town Hall Rally, HERE
• Pete Godfrey, in Comments: #14 Yes Robin it does appear that our forests are again being plundered to supply one company's needs. It certainly does appear that all good planning, such as the 90 year rotation we have been told is the plan have gone out the window. Politics seems to get in the way every time. I am guessing that Ta Ann give bigger political donations than the planners at FT do. Good to see that we are on the same page as far as the need to see the back of Ta Ann. Paul Lennon made a grave error of judgement inviting them here and paying them to set up. I too wonder where the subsidy to build the plywood mill has gone.
• Luke Martin: 'Enough's enough' of Conservationists' Fear Campaign
• Nick McKim: Groom Refuses to Rule Out Public Subsidies for Wilderness Development
• Bryan Green: Liberals refuse to guarantee Forestry Tasmania's future A dark cloud hangs over Forestry Tasmania's future after senior Liberal Ministers today refused to rule out shutting it down. "Both the Treasurer and the Resources Minister today dodged questions over whether Forestry Tasmania will continue as a stand-alone Government business," Labor Leader Bryan Green said today. "Peter Gutwein and Paul Harriss have added to uncertainty over Forestry Tasmania by refusing to speculate on its future while reviewing the operation of the business. "This is a massive shift from the Liberals pre-election promise to allow Forestry Tasmania to trade its way out of financial trouble. "Are the Liberals planning to wind up Forestry Tasmania or transfer the business into a government department? "The Liberals have done nothing to turn around the decline in the forest industry despite their promises, so how do they expect Forestry Tasmania to survive without a subsidy?
• FLOG, in Comments: Pete (#15)we understand the plywood mill has been built but the imported machinery has failed to meet Australian standards and is currently being modified. The main press is installed a few feet below factory floor level and keeps filling up with water apparently, which is not a complete surprise given the area was a swamp in a earlier life. Maybe the soil testing was outsourced to FT planners?
• Doug Nichols, Neil Smith in Comments HERE Enough is not enough, Mr Martin …
• Karl Stevens, in Comments: Robin Charles Halton 14. Excellent comment. Ta Ann is really a 'trojan horse' for forestry in Tasmania. I predict Ta Ann will be unable to use plantation timber for veneers unless they source from private forests with very old trees that were not planted for pulp wood. Ta Ann can forget anything planted after 2000. I discovered a serious design fault with so called 'clonal tree plantations'. This seems to have really frightened the plant science department at UTAS. It could be very expensive and embarrassing for all concerned …
• Kim Booth: Greens outline alternative vision in State of the State speech "We are also prepared to tackle certain areas which have been left in the too hard basket by successive governments for far too long, such as the ongoing viability of Forestry Tasmania." "Despite the Liberal's broken promise to end any further taxpayer subsidies to Forestry Tasmania, they have further entrenched the corporation's reliance on the public purse, and voted down attempts to require it move to a full cost recovery business model." "Forestry Tasmania is losing more money for every tree it cuts down, while other government businesses are bled dry to keep propping it up." "This must stop, and there must be an objective and independent assessment of Forestry Tasmania's current financial situation, its operational structure and its future within the context of a viable and modern timber products industry and good management of Tasmania's forest estate."
• Kim Booth: Minister Must Intervene and Stop Lapoinya Logging Greens Leader and Forestry Kim Booth MP today tabled in the Parliament a formal call for Forestry Tasmania to abandon its plans to log contentious Coupe FD053 at Lapoinya in the state's north-west. "There are serious and necessary studies which have not been conducted for this coupe, and without these then logging should not occur, it is as simple as that, " Mr Booth said. "Lapoinya is recognised as home to the threatened Giant Freshwater Lobster, but no survey has been conducted to check whether this species is living within the planned logging area." "Similarly despite the Tommingeer Nation going to the coupe and identifying artefact zones, Forestry Tasmania has not undertaken any Aboriginal Heritage study." "This piece of land is not just beautiful, like all of Tasmanian's wilderness, but importantly it is home to various vulnerable, threatened and endangered species." "As usual, Forestry Tasmania have gone like a bull at a gate with the proposed logging of Lapoinya"
• Examiner: Forestry Tasmania fate in the balance FORESTRY Tasmania hangs in the balance, with its chairman telling staff the company's immediate future is entirely in the government's hand. In an email sent to Forestry Tasmania staff yesterday, chairman Bob Annells responded to mounting concerns that the cash-strapped company may be dissolved and folded into a government department.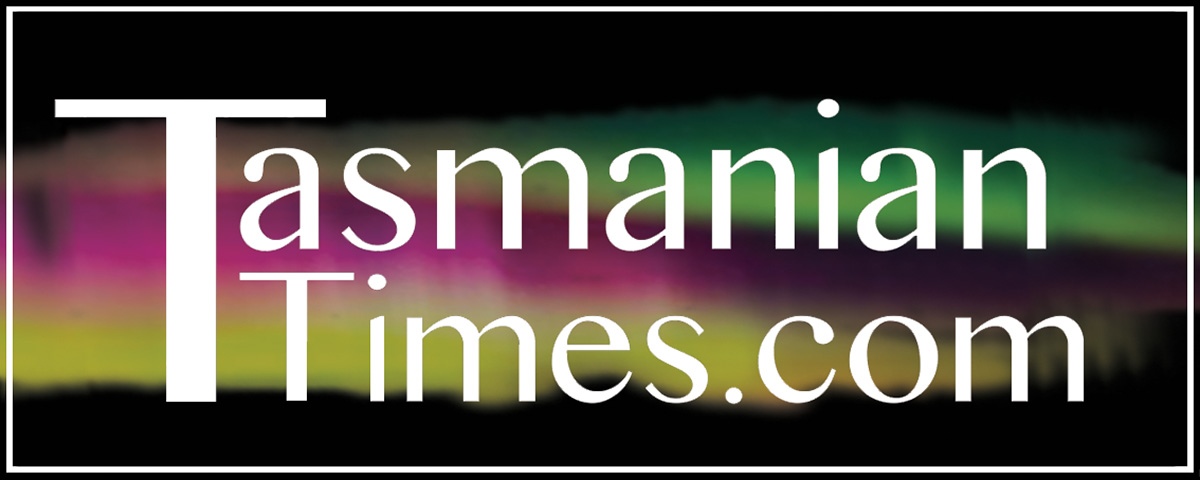 Author Credits: [show_post_categories parent="no" parentcategory="writers" show = "category" hyperlink="yes"]