Resources Management Services LLC (RMS) a forestry investment manager from Alabama paid $125.5 million for land belonging to FEA and trees belonging to FEA's MIS growers.
The sale price confirms that forest assets have continued to plummet in value. The sale price is a disaster for everyone waiting for a distribution, the secured and unsecured creditors and the growers.
The insolvency practitioners stand the best chance of getting paid in full.
FEA's secured creditors appointed Deloitte in April 2010, almost five years ago. At the time secured creditors were owed about $220 million and everyone thought they would get their money back.
BRI Ferrier was appointed Administrator at the same time, a position it still occupies.
Given that almost all FEA's assets being secured assets have been under Deloitte's control, BRI Ferrier's task has been essentially to look after MIS growers' interests being the Administrator for FEA Plantations, the insolvent Responsible Entity for the various MIS schemes.
…
The final price of $125.5 million is now in Deloitte's hands awaiting distribution.
…
BRI Ferrier have described the final sale price as 'very disappointing' which leads one to think there mightn't be enough in the kitty to pay BRI Ferrier's fees in full, let alone any left over to dribble out to growers and creditors.
$125 million for 98,000 hectares with 46,000 hectares growing plantations at least 12 years old is an unbelievably low price, much lower than the price paid by New Forests for Gunns' land and trees. The price is possibly even lower than that paid by FEA over 15 years ago upon acquisition for what was then cleared agricultural land used for pastoral and cropping pursuits.
With many MIS assets for sale at the same time, inevitably prices were affected. But the Administrator believes the cost of the remediation of the plantations back to productive agricultural land was a significant driver for the price ultimately achieved.
Trees at least 12 years old are worth less than the costs of remediation.
…
Deloitte as Receivers, because it acts for a small number of secured creditors doesn't bother telling a wider audience what it's up to unless it has to.
BRI Ferrier as Administrator is obliged to divulge a little more, especially as it needs to maintain minimal contact with growers whose interests they're supposed to be looking after.
At no stage however have the Administrator bothered to tell growers how their trees were growing.
As with the wind up of other insolvent MIS companies, the Administrator/ Liquidator tells of his argy bargy with the Receivers and his court room stoushes but nothing about the status of the assets entrusted to him.
Trees grow, some die, some coupes have been discarded from schemes, some external leases have been forfeited, a lot of grower woodlots don't exist any longer. Growers don't know. They haven't been told. Not a whisper.
…
Growers have been starved of information, forced to grant the Administrator permission to a certain course for fear that things will be worse if permission is not given.
The growers have been treated appallingly, first by the spruikers who sweet talked them into the deal in the first place, then the companies that planted the trees and now by the administrators entrusted with seeing they get the best deal. The Courts have had a narrow brief and ASIC no brief at all.
If ever a grower needed to take action against those who have misled and defrauded, information about his specific woodlot(s) would be useful. Not providing the information is remiss, if not worse.
Growers have been shafted by everyone.
And taxpayers who have underwritten this giant fraud can't even obtain minimal information on growth rates, yields and prices should they ever contemplate a repetition of this monumental disaster
The only beneficiaries of the prolonged insolvency administration has been the insolvency practitioners themselves.
Little wonder there wasn't a blaring media release announcing swathes of rural Tasmania are now controlled from Birmingham, Alabama.
Read the full, brilliant analysis, John Lawrence's Tasfintalk, here
• Karl Stevens, in Comments: Interestingly, RMS appears to operate on an identical basis to New Forests. They are a forest asset manager for pension funds. As usual Tasmanians will never meet the new owners of large tracts of their island. Congratulations must go to Eric Abetz for formulating a system that transfers ownership of his own electorate to foreigners. Incredibly, the taxpayer actually pays Eric to achieve this outcome.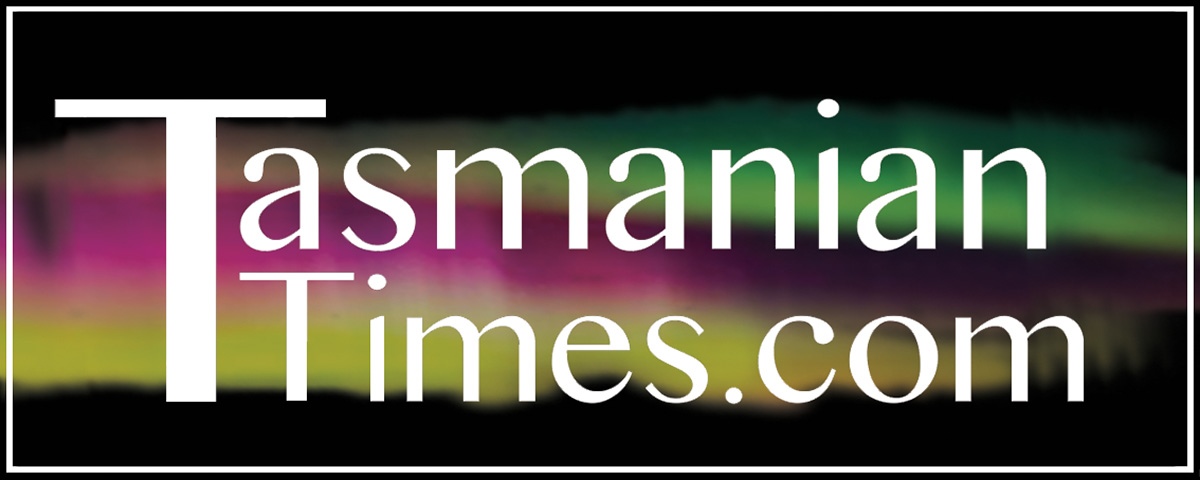 Author Credits: [show_post_categories parent="no" parentcategory="writers" show = "category" hyperlink="yes"]