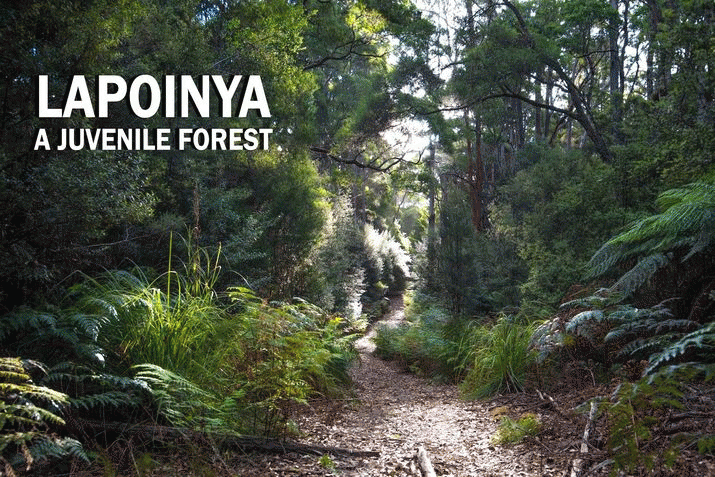 Image: from the Lapoinya community's blogspot here
Forestry Tasmania's (FT) controversial small native forest coupe in the Flowerdale river catchment area at Lapoinya in NW Tasmania is one of its better coupes. FT is adamant clearfelling will be a profitable exercise.
After a relentless pattern over the years of failing to cover even $1 in staff wages from its operations this looks like a real live test case to establish which exactly of FT's operations are profitable, if any.
From a strict financial accounting viewpoint, each year FT adjusts the value of its forest estate so that as at 30th June FT's balance sheet contains the current value of its forest estate.
Hence clearfelling a coupe merely realises its current value. It is simply swapping trees for cash.
The accounting profits from the Lapoinya coupe should have already been recorded in FT's books over the years if the current value of the trees as recorded is correct. The small profits over time scarcely dented losses from other sources.
Chopping down a coupe is a realisation exercise not a profit making one.
Forest companies make accounting profits by ensuring their estate grows faster than the losses from harvesting and natural disasters and is enough to cover other expenses (depreciation and overheads).
Because a forest company is profitable doesn't necessarily make it cash flow positive.
FT has been a conspicuous failure in both regards.
…
It didn't look particularly profitable based on average costs from FT data and other best estimates.
Not enough to cover any overheads.
The harvest area shrank when endangered Brooker's Gums which FT apparently hoped no-one else would notice, needed to be excluded.
FT prepared a revised plan expanding the coupe area slightly but reverting back to the harvest area on the original plan less the Brooker's Gums. The revised harvest area is now 51 hectares and the yield is 12,500 tonnnes. And what's more there's 1,250 tonnes of Cat 1 sawlogs.
The significantly revised plan prepared on the 24th December was withheld from adjoining landowners and community members until last Friday. Roading is tentatively due to commence in a fortnight but FT will try to give at least one days notice if it decides to proceed.
It was a chutzpah moment.
…
Although there's more sawlogs in the revised calculation the biggest change to the calculation is to include the full proceeds from export woodchips, not merely the delivery of logs to the chip mill door
Woodchipping is the key to FT short term future.
The calculation is quite sensitive to increase in chip prices. A rise of $10 will improve the bottom line by $33,000. The woodchip price of $140 per tonne may be too low. FT won't disclose it.
Tas Ports acquired the Burnie export woodchipping plant from Gunns' Receiver Korda Mentha in 2014 and signed a new Facility Management Agreement with FT. (One of Tas Ports' directors incidentally is Evan Rolley.)
Woodchipping is the only way FT can make profits given the quantities of the other native timber types are reasonably small and subject to long term contracts and price resistance. FT has gradually moved into the space previously occupied by Gunns and Artec. Gunns complained towards the end that FT was stealing its customers. In hindsight that's probably true.
…
FT becoming a new Gunns would appear to present PR difficulties for the Government especially if sacking nurses and teachers and instead using $30 million from Tas Networks to fund the adventure.
FT claims the contracted sawlog and peeler billet quantities will generate 870,000 tonnes of pulpwood this year.
The raison d'être for FT's contract with Ta Ann was that it would use wood otherwise destined for the chipper. Ta Ann billets were originally spun to the public as a use for pulp logs, but are now another product line which creates even further pulpwood.
It's been a disingenuous exercise
…
Even if delivered will FT get paid on time?Or will FT, as has been its bent lately, act as a working capital source for a capital deprived industry by providing inventory it doesn't need, using the $40 million line of credit provided by Tascorp before the government plunders TasNetworks to help FT out of the red by the end of June?
…
Ta Ann, initially lauded as a saviour to the industry by adding value to pulp logs is starting to emit a malodorous whiff familiar to followers of Tasmania's brand of corporate cronyism.
FT's 2006 Wood Supply Agreement with Ta Ann was signed by FT when Evan Rolley was boss. He is now an executive director of Ta Ann Tasmania P/L (TAT).
The IGA in 2011 saw TAT receive $26 million for surrendering 108,000 tonnes of its 265,000 tonne annual contract with FT for the supply of peeler billets, a contract that was granted gratis in 2006.
The contract always created losses.
Just as Gunns were compensated for surrendering loss making wood supply agreements, so too was TAT.
How can something that creates losses have a value?
…
Read the full brilliant analysis with graphs, John Lawrence's Tasfintalk, here
• Sign the Avaaz Petition: Bob Annells, Chair, Forestry Tasmania: Stop the Destruction of the Lapoinya Forest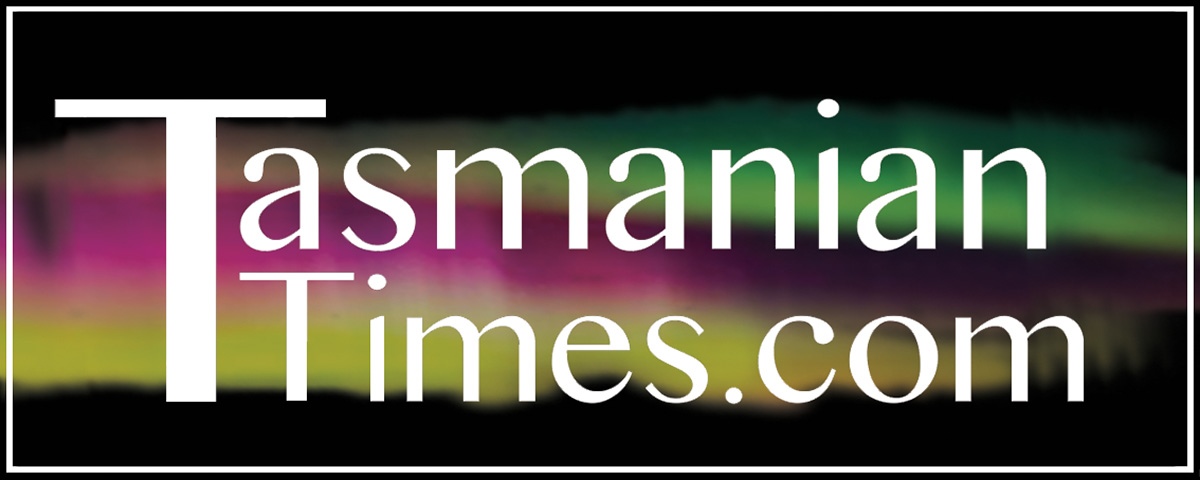 Author Credits: [show_post_categories parent="no" parentcategory="writers" show = "category" hyperlink="yes"]