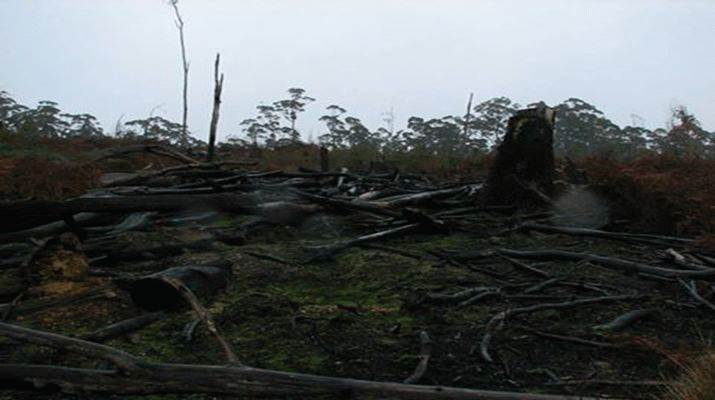 The Minister for Resources, Paul Harris, and the Treasurer, Peter Gutwein, are the two Forestry Tasmania shareholders who hold their shares in trust for the Crown.
Directions from shareholder Ministers to the Board is how governments can dictate to the Board – who in turn direct the CEO Steve Whiteley.
It's common for the government and the Board to assert that it is the responsibility of the other i.e. a shareholder minister can't interfere with an operational matter blah blah and /or that's a matter for the government; the Board only does as its told blah blah.
That is just not correct. Resources Minister Paul Harriss is one of the legal owners who has the ultimate say. Harriss has a section in his department which advises him on FT. We are the beneficial owners. Harris holds the share in trust for us (or more strictly the Crown).
His inaction over Coupe FD053 at Lapoinya, relating to substantive governance issues that have not been followed by Forestry Tasmania, is tantamount to the Failure of Duty of a corporate director.
Let's explore some of these governance issues, viz:-
• Lobster
o Prescription not recognized in the FPP
o Buffer zones listed in the FPP for Riparian Zones not large enough
o No Ascatopsis Gouldi survey conducted
o EPBC Act not considered in any fashion (soon to be declared)
o FT failed to recognize RFA 1997 commentary of Ascatopsis species
o Interesting to note that the issue was raised in 2011. No action by FT or FPP. "Same Old Same Old" dereliction of sustainable forestry practices.
o See link below
• Devil
o Prescription not recognized in FPP
o No survey conducted
o Photographic evidence of presence by FLAG on a number of occasions
o Recently photographed using Broxhams Rd as an access route
o And our Premier wants this to be the Tassie Flag emblem? How cynical can you be Will?
• Brookers Gum
o Not recognized in original FPP
o Brought to attention of FT by FLAG
o Buffer zones not consistent with FPC
o Two Brookers discovered within clear felling zone 17 Feb by local, not FT
• Burrowing Crayfish
o No prescription in FPP
o No survey has been conducted; which species? The endangered Burnie burrowing crayfish or a new one entirely?
o Many chimneys present
o NVA Atlas inaccurate, and FPA entirely reliant on that source
• Flora and Fauna
o NVA atlas has no records on rare or endangered species within coupe FD053A, only adjacent to coupe
o Masked Owl and Platypus in evidence
o Caladenia Pusilla, endangered on coupe
o Only one day for flora survey = a joke
o Proper response from FT should be to conduct survey over a 12-month period
• Indigenous Survey
o No survey conducted
o Survey to be conducted … after construction of roads in FPP
o Tommingeer nation representative brought on site by FLAG has identified artefact zones
• Landscape Considerations
o No prescription in FPP
o Nearby ecotourism business will be obliterated due to clearfelled site
o Open for Business for Tourism?
• Economics
o John Lawrence analyses cast severe doubts on profitability
o The harvest area of 38 hectares yielding 7,600 tonnes (200 tonnes per hectare … a flip of the coins estimate)
o Changed to 12,500 tonnes (245 tonnes per hectare) after profitability questioned, only 2 weeks before decision
o Profits (if any) dependent on current window of opportunity of supplying woodchips to China
o FT subsidized to tune of $30m pa – see later commentary
• FPP
o Original FPP did not reflect circumstances
o Next FPP of 13 February still does not reflect circumstance or reality
o When is the next one due?
o FT needs to be using current/updated guidelines for FPP prescriptions
• Consultation
o The original post on TT says it all – see link below
o Paul Harriss, Matt Groom, Peter Gutwein, and Will Hodgman have failed in their duty to meet with FLAG despite numerous communications. No responses either
• FSC Accreditation
o GSC Global have seen all relevant correspondence and were briefed on Lapoinya directly in December by Forestry experts (none of whom were from FT/FPA)
o Chance of accreditation if FT proceed on Lapoinya = Buckley's or None
Harris has closed his eyes and ears and ignored all of these governance breaches and has done zero. (as indeed has the co-respondent Gutwein).
In my opinion FT has obfuscated, told mistruths, not provided relevant material, and has been a failure to the entirety of all that is open honest consultation as required by the FSC Accreditation process.
They have been arrogant, evasive, and have failed in their duty to their Mission Statement. All the while they have received a $30 million taxpayers' subsidy totally endorsed by the Shareholding Ministers …
Two years ago Harriss told us FT didn't need government backing. He told us he would show us all how to grow the industry.
If FT makes a loss, on average, every time it chops down a tree, surely growing the industry will only grow the losses?
Or has Harriss discovered a new way?
There's a surfeit of sawlogs. (I am reliably told some 16,000 tonnes of Cat1/3 are stored or buried). Nobody wants more. Please explain the buried logs Minister Harriss!
Tell us Mr Harriss how you're going to grow the industry. You've been in charge for almost a year, surely you must know by now?
Tell us Mr Harriss why chopping down coupes like Lapoinya will grow the industry which is utterly dependent on FSC, which it won't achieve if Lapoinya falls.
The FLAG Lapoinya stall in front of Parliament House on 21 February was attended by 100's of interested people. Harriss, Groom, Gutwein, Hodgman did not attend, and refused to meet with FLAG representatives
How pathetic is that?
But lots of other people, including ex-FT officers and Public Servants, did, and offered significant support and advice for FLAG. Indeed one ex -FPA officer in Hobart took one look at the map and said there's no way the riparian zones can be protected when FT assaults the place post-logging with helicopters etc … a complete FSC no-no.
It was further noted by those independent observers that there needed to be changes to the Forest Practices Code and new guidelines for buffer zones. Interesting that Richard Flanagan suggested this in 2007. See link below. What has happened since? Zero! The dinosaur remains in action.
Perhaps Minister Harriss was absent because he was, or is doing a deal with China contacts about the next ghost shipload of chip out of Burnie.
All of the above would incur a loss and be subsidized by you … The Taxpayer.
It is likely that Harriss/Gutwein will be whitewashed and cleared of their incompetence … but rest assured the community of Lapoinya will never accept this recklessness.
They will win, FD053A will not be logged, and it is an absolute that as a result of this negligence, FT will never gain FSC accreditation …
Lapoinya in 2016?
No on your Nelly!
Referenced Links (in order)
http://oldtt.pixelkey.biz/index.php?/article/giant-freshwater-crayfish-latest-forestry-tasmania-collateral-damage-/
http://oldtt.pixelkey.biz/index.php?/weblog/article/lapoinya-you-just-could-not-make-this-stuff-up-/
http://www.themonthly.com.au/issue/2007/may/1348543148/richard-flanagan/out-control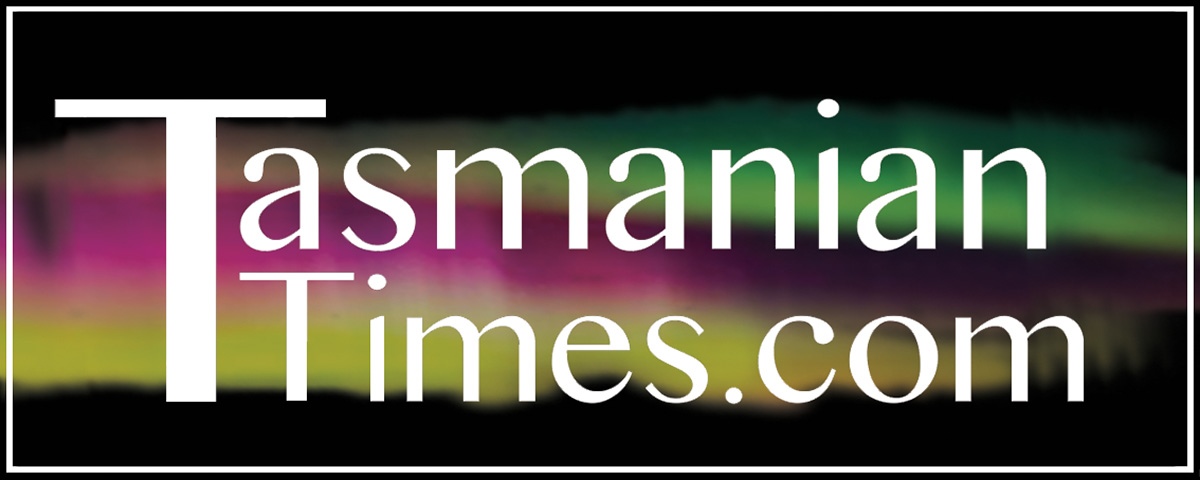 Author Credits: [show_post_categories parent="no" parentcategory="writers" show = "category" hyperlink="yes"]