Tim Thorne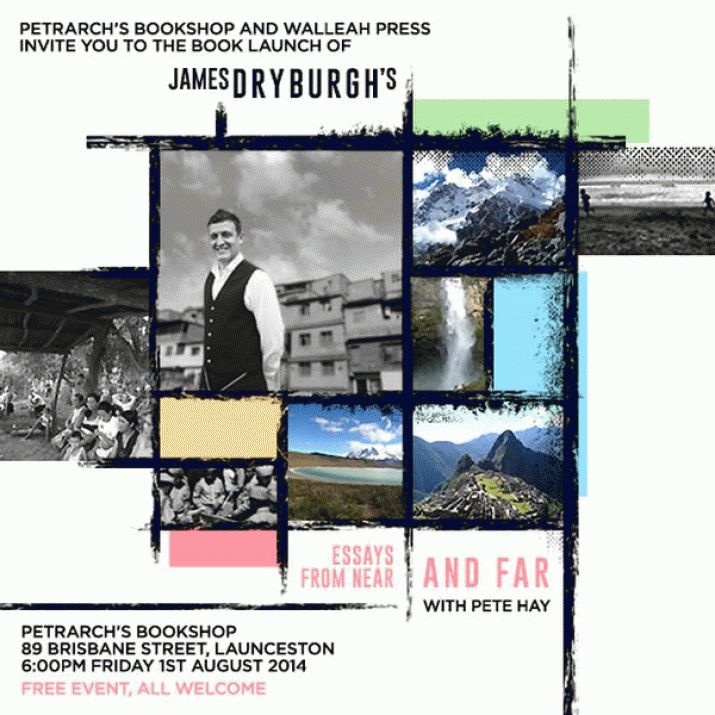 Launch Speech, James Dryburgh, Essays from Near and Far (Walleah Press, 2014)
Twenty years ago the Queen Victoria Museum and Art Gallery hosted an exhibition by John Wolseley which explored through the visual arts and botany the relationship between Tasmania and Patagonia. James Dryburgh has given us a parallel comparison of these two regions of the former Gondwanaland, specifically of Tasmania with Tierra Del Fuego, but in terms of social history.
The wars mounted against the indigenous inhabitants, the influence of sealers and whalers, the use of convict labour, even the topography of Hobart and Ushuaia throw up similarities. But the telling point which James makes, the point which really shafts the this essay, "Austral Reflections", home to us is the huge difference between the celebration of indigenous culture on Tierra Del Fuego and its lack of visibility here.
I have started my speech with reference to this essay because it exemplifies, not just the geographical range of the collection, but James's humanitarian concerns and his awareness of how far we have yet to go in order to achieve an equitable and compassionate society.
When I say "we", I don't just mean Tasmanians. Those pieces in the book which are set in El Salvador and Bolivia might seem at a cursory glance to be of little relevance to readers on this cosy island, but they show, among other things, how determined people can be to regain liberty and dignity when those valuables have been ripped away from them. Through James's writing we can understand the ties that bind us to the virtual slaves working in the Potosi mines or to the survivors of the US sponsored massacres in Central America. These ties are further emphasised by, for example, the story of Chico, who fled to Australia as a refugee from the terror in El Salvador and made a successful life in Melbourne, but returned to join the struggle for a better deal for his compatriots, or by "A Tale of Two Mines", an account of James's first-hand experiences underground in Potosi and Rosebery.
But the essay which first made me aware of James Dryburgh, the first time I read something of his and was struck sufficiently by it to remember the author's name, was "Brighton's Open Hand", which I first came across in Island magazine a couple of years ago. I was impressed by the way he took the found metaphor from a piece in the Tasmanian Mail in 1885 of "the Brighton district as an open hand" and built on it so that what was 130 years ago a cute observation on geomorphology became, through his writing, a telling symbol of compassion, woven into a powerful statement about its lack in the policies and strategies of our political leaders. In fact, as the events laid out in this essay attest, such politicians as Senator Erich Abetz not only lack compassion but see compassion itself as the enemy.
The late great Hunter S Thomson claimed that he was the only journalist to ride with both Richard Nixon and the Hell's Angels. James Dryburgh is probably the only journalist to have interviewed both Ingrid Betancourt and Martin Lynch. The inclusion of both these in the book shows another dimension of his talent. It is a remarkable achievement to be able to present the experiences and the ideas of these two quite disparate people without intruding his own personality, yet at the same time to use his intelligence and insight so as to shape the interviewing process into a coherent and memorable work. In a similar vein, he is certainly the only writer to have put two of my heroes, Emily Conolan and Oscar Romero, in adjacent essays, in the same book. If you don't know of either of these heroic people, shame on you, but that in itself should be incentive enough to read the book.
I don't intend to comment on every piece in the collection, but I can't finish without assuring you, the prospective readers, that you will be just as captivated by the more personal essays, including the ones on the death of his friend Leon and on the birth of his son Santiago.
I thoroughly recommend Essays from Near and Far to you. I congratulate Walleah Press for bringing it out and, of course, James on creating it. To quote Pete Hay in his Foreword, "These essays bring literature to the service of analysis and commentary." They do so because James Dryburgh is not only a man of insight, compassion and initiative but he is a writer with the skills necessary to penetrate into a reader's heart. And those skills are rare indeed. Please don't just take my word for this. Buy the book and discover it for yourself. It is with great pleasure that I launch James Dryburgh's Essays from Near and Far.
• Earlier, Launched in Hobart: The Night I met Jimbo, Donzo fell UP the stairs …
• Listen to James interviewed in ABC local radio by Ryk Goddard:
https://m.soundcloud.com/936-abc-hobart/the-silver-that-founded-europe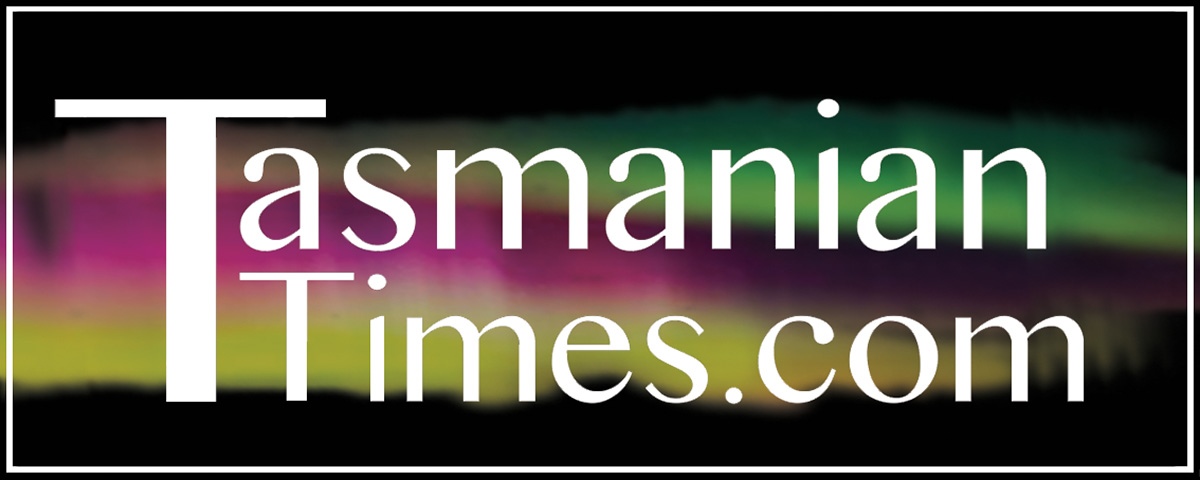 Author Credits: [show_post_categories parent="no" parentcategory="writers" show = "category" hyperlink="yes"]