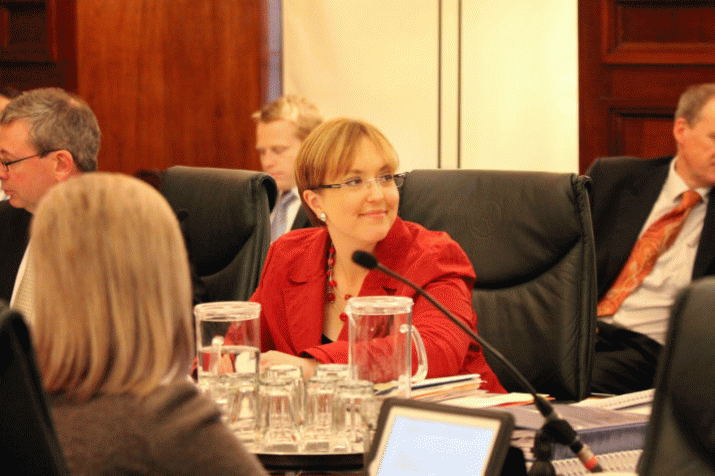 When Gunns first entered voluntary administration 15 months ago it seemed as if the secured creditors (the banks) would get most of what they were owed. It didn't much matter if the pulp mill permit was worthless; there was enough value in Gunns' other assets to ensure the banks were repaid.
Creditors and shareholders wouldn't get anything. KordaMentha the receivers in control of most of Gunns's assets acted for the banks and didn't care about others: growers, creditors, the people of Tasmania. Their mission was to ensure there was enough in the pool to cover their fees and to pay the banks.
But with every passing day throughout the insolvency administration period the banks' shortfall has been increasing.
…
All up Gunns' asset disposal process has proved to be a disaster for banks.
What to do?
No-one has shown interest in the pulp mill permit because of the impending TCT court challenge.
Ms Giddings announcements to seek a legislative remedy to the pulp mill permit flaws confirms what was widely believed, that Ms Giddings failed to conduct due diligence before handing Gunns the first $23 million of IGA money in August 2011.
She comprehensively failed to satisfy herself that substantial commencement could still be achieved by getting a few bulldozers on site before the end of August.
Not only that that but Ms Giddings helped Gunns keep trading when almost certainly they were insolvent .
Ms Giddings gave Gunns more time to continue to exploit creditors which has now left many hugely out of pocket.
Labor values Ms Giddings?
The creditors' misfortune is now spreading to the banks.
The banks found themselves in an unusual situation, for them, of being screwed, as the remainder of the assets were falling in value and proving hard to sell. The receivers urgently need a few more purported buyers to try to gee up the price.
Along comes Ms Giddings to the rescue to cater for the remote possibility that a buyer can be found for both the permit and land and trees at a premium price.
It won't work but it's the only chance the banks have.
It has to be a premium price. If the growers get less then courts will move to prevent the sale, opting instead for a sale where MIS grower returns are maximised. They've suffered enough.
A premium price is now what the banks need to get their money back.
Alas it's all too late.
There are no longer enough trees to feed the pulp mill.
KordaMentha would have been remiss not to have written to the government to request assistance to help flog Gunns' assets, in particular to remove doubts about the permit.
But before agreeing Ms Giddings should have at least conducted some due diligence to ascertain whether the pain was going to be worth it.
Purely from a resource security viewpoint there is no way a pulp mill proponent will consider a pulp mill because of the chronic lack of feedstock, the ownership of which is being dissipated in all directions.
What was apparent when Gunns' first went into administration was that its plantation estate was anything but a monolithic monoculture that could simply be transferred en bloc to a purchaser, preferably a pulp mill proponent.
The only surprising things are how asset values have fallen further ,Ms Giddings' willingness to assist banks and her eleventh hour act of desperation to appeal to the firebreak of neanderthals currently obscuring her view of reality.
Ms Giddings is living in a world of illusion. Her demise is now certain. Regardless of the election outcome she will lose her leadership.
Read the full article, Tasfintalk, here
• Ben Quin, in Comments: Even with such spectacular fiscal incompetence and hocus from the Lennon/Bartlett/Giddings governments, the Hodgman Liberals have failed to score a point or engender trust in an alternative government. Trust in process has been destroyed. That is the most caustic part of this nonsense. I sincerely hope that the Liberal party will not cause further damage by participating in Lara's last-minute legislative trickery.
• John Day, in Comments: John – thank you again for remarkable timing, insight and advice. I think that there are four reason that the pulp mill is back on the agenda – 1. Because they, in their own minds and given the last ten years of blinding and covert support, have to be seen as pro-development. And more importantly:- 2. They do not know what else to support – they have no strategy, plans or worthwhile relationships for anything else. 3. If someone else is in a position of power then a whole lot of adverse background history will be exposed. 4. Korda Mentha cannot in any manner sell the work permits or the overall project in its current condition.
First published Jan 17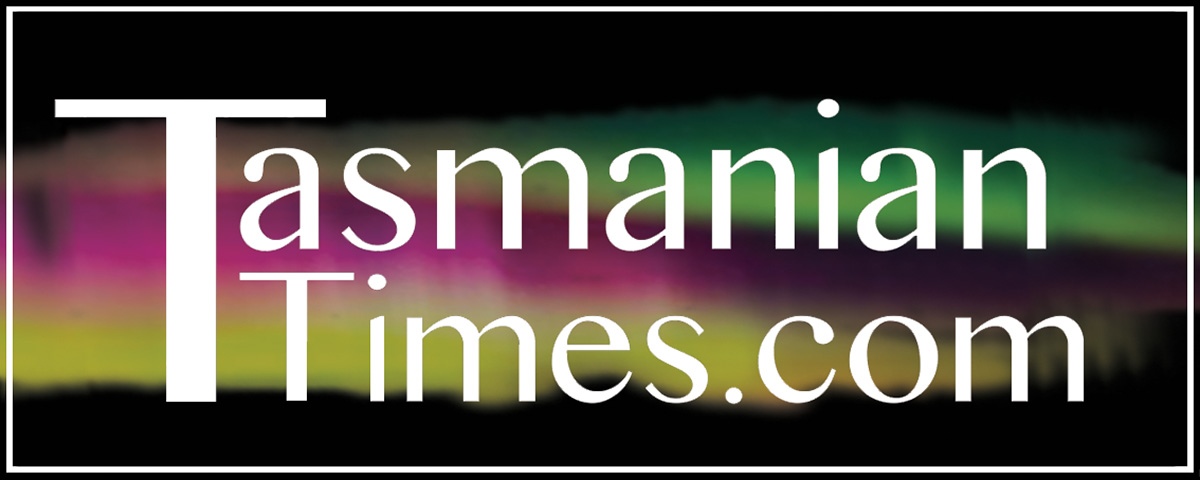 Author Credits: [show_post_categories parent="no" parentcategory="writers" show = "category" hyperlink="yes"]