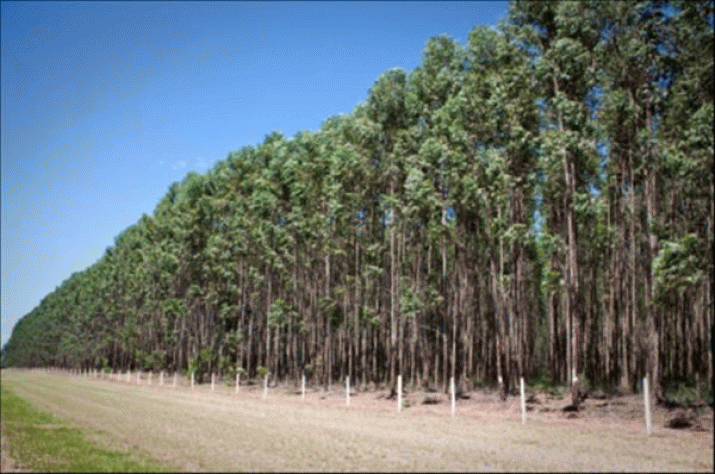 Almost the entire Tasmanian hardwood plantation estate of 193,000 hectares owned privately is on the market, along with much of the underlying land. Land and tree interests are likely to merge. Landowners will end up owning the tree on their land. The MIS experiment will finally end.
What happens in the next six months or so will determine the future framework for tree plantations in Tasmania. First to be sold will be Great Southern MIS schemes, then the FEA and Gunns schemes and then Gunns' own plantations All the trees plus the underlying land if not leased from other parties will change hands.
The new kid on the block is New Forests. Who are they?
Liquidator PPB Advisory is in the final stages of terminating the remaining nine Great Southern MIS schemes with the recent signing of a contract for the sale of most of the growers' trees. Growers can expect to receive between $3 and $370 per woodlot (or between $10 and $1100 per hectare) for crops which cost them almost $10,000 per hectare.
The purchaser, as expected, is New Forests, the landowner who acquired most of Great Southern's land (not the trees) when Great Southern was liquidated. The Great Southern MIS schemes (the trees) were kept alive when Gunns Plantations assumed the role as Responsible Entity in January 2009.
The indicative overall grower return suggests $24 million or about $225 per hectare for 106,000 hectares.
New Forests would have ensured any unpaid rent due since Gunns' insolvency was deducted before any return to growers.
Another deduction will be the costs of insolvency administration. Growers will receive what's left after PPB (the liquidator acting for the growers) and Korda Mentha (Gunns' receiver looking after the banks' interests) remove amounts to cover costs incurred during the insolvency period. There is also $5 million still owing for costs incurred during Great Southern's first insolvency period prior to Gunns Plantations taking over as Responsible Entity.
Whatever is received by growers will be taxable income, the proceeds of carrying on a business, so all taxpayers will get to share the bountiful bonanza.
It's difficult to estimate the costs that will be deducted before sale proceeds are paid to growers. If it were $10 million, say, then the all up purchase price for 106,000 hectares of trees may well be about $35 million, giving a per hectare cost of only $300. Looks like a good deal for New Forests.
New Forests, in reality, is only an investment manager, looking after institutional funds via a series of trusts.
New Forests raised $490 million via the Australia New Zealand Forest Fund ANZFF in 2010 and $570 million via ANZFF2 in June2013. Both funds are managed by New Forests.
ANZFF has acquired investments separately and also participates in joint ventures.
ANZFF acquired the 45,000 hectare softwood plantation estate in Tasmania from Forestry Tasmania and its 50% partner GMO Resources in 2012 for $156 million. The trees are contracted to the Bell Bay sawmill, originally built by FEA, then sold to Gunns before being acquired by Timberlink Australia P/L.
Timberlink, wholly owned by ANZFF, bought the softwood sawmilling businesses at Bell Bay, Tasmania and Tarpeena South Australia in December 2012 from KordaMentha, Gunns' receiver. The price was only $40 million. Included as part of the deal was $26 million worth of inventory partially offset by assuming liabilities of $2 million in payables and $5 million worth of employees' entitlements.
Hence the two sawmills, capable of processing 1 million tonnes per annum were purchased for a combined figure of $21 million.
It cost FEA $72 million to construct the Bell Bay sawmill. Gunns acquired it for $48 million. Assets comprising the South Australian sawmilling business (excluding land and trees) were bought by Gunns as part of the Auspine deal in 2008 for $201 million. To acquire two sawmills plus stock for $40 million looks a pretty good deal for Timberlink.
Timberlink recognised its good fortune by booking the value of acquired assets at $46 million more than the acquisition price.
In addition to investing on its own account, ANZFF has entered into joint ventures managed by New Forests with other institutional investors.
The Forestry Investment Trust FIT a joint venture between ANZFF (27%) and AIMCo (73%) (Alberta Investment Management Corporation, a Canadian pension fund) acquired the Great Southern land of 270,000 hectares for $415 million and now is the proposed purchaser of the former Great Southern MIS trees, 106,000 hectares, located on that land.
ANZFF is also the lead partner in the Green Triangle Forest Trust GTFT which acquired the 46,000 hectare softwood plantation established by Auspine and subsequently acquired by Gunns. GTFT supplies timber for the Tarpeena sawmill now owned by Timberlink.
So far there is no evidence New Forests has overpaid for assets. It has strategically placed itself in position to pick up assets at favourable prices. As manger of the Tasmanian softwood estate via ANZFF and the Green Triangle softwood estate via GTFT is was in the box seat to take over Gunns' two softwood sawmills. As landowner to Great Southern MIS crops it was in an unassailable negotiating position when the liquidator was left with no option but to sell all trees and wind up the schemes after Gunns Plantations went broke and no one could be found to act as replacement Responsible Entity.
Once PPB has tidied up the Great Southern schemes it will then sell Gunns' MIS plantations, 107,000 hectares on behalf of almost 10,000 growers, some on Gunns' land, and others on leased land. It will be a joint marketing exercise with KordaMentha who is trying to sell all Gunns' land and Gunns' own plantations.
It's been a long tortuous process for PPB to get this far. Gunns' Growers Group lobbied to get Macquarie to take over as Responsible Entity of two of Gunns' schemes but PPB went to Court who found that Macquarie and its partner on this occasion, WA Blue Gums (WABG) had engaged in deceptive and misleading conduct, a rare occurrence in the forest industry. It was a damning judgement handed down in the Supreme Court of Victoria on 16th July 2013.
Most of Gunns' managed plantations are in Tasmania except for those originally run by Great Southern. Only about 8,000 hectares of the latter are in Tasmania.
Also on the market are FEA's MIS trees, about 35,000 hectares of which are in Tasmania, plus all of FEA's land. Scheme members have recently agreed to winding up schemes in a manner similar to Gunns' MIS schemes.
Hence almost all the privately owned Tasmanian hardwood plantation estate will change hands, land and tree interests will merge and the MIS experiment will end.
The pulp mill at one stage touted as a $2.3 billion project ended up being described as a project with an enterprise value of $3 billion after it finally dawned on Gunns that a replacement for the MIS model as a way of outsourcing wood supply was yet to be discovered and that plantations would probably need to be internalised as part of the project.
But with no fresh plantings of trees for five years implying a skewed age distribution of the current crops and with what's available being snapped up by cashed up investors like New Forests, surely pulp mill spruikers, politicians and policy makers have sounded out New Forests and their institutional investors about their long term plans for recently acquired plantations? Touting a project designed when the $AUD was 74 cents, when benefits were counted but not costs, when MIS investors were falling over themselves to buy tax deductions and fund plantations at the rate of 20,000 hectares per annum is a world away from the reality we face today.
New Forests' ANZFF2 still appears to be cashed up. Its express aim is to target hardwood and softwood timber plantations in Australia and New Zealand. It would be surprising if it wasn't interested in other assets now on the market.
New Forests give the impression of being patient long term investors, a distant cry from past excesses in an over leveraged forestry industry dominated by short term shysters, woodchippers, paper shufflers and tax accountants, where any long term vision was replaced with myopic stupidity.
This is an abridged version of a post on Tasfintalk: …. which you can read, HERE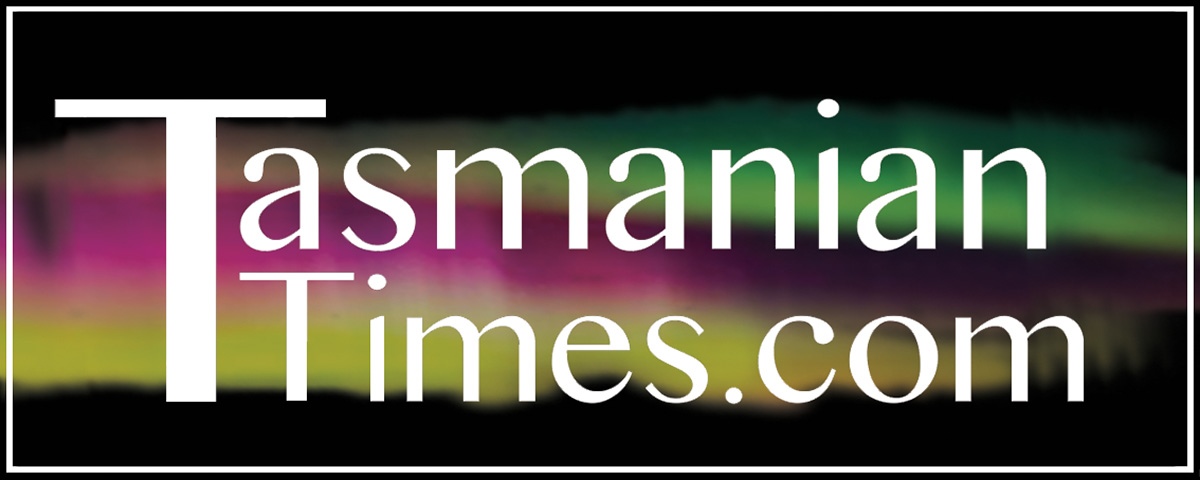 Author Credits: [show_post_categories parent="no" parentcategory="writers" show = "category" hyperlink="yes"]