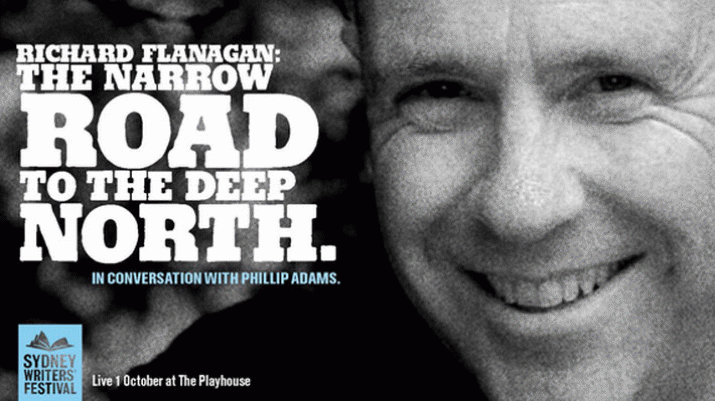 Martin Flanagan
It is customary to begin speeches such as this by saying something funny. I suppose I could tell you how my brother Tim and I nearly drowned Richard when he was eleven years old by daring him to swim the Forth river at its mouth and he did, coming up to us as we sat on the riverbank saying, "I did it", and we said, "Did what?", and he said, "Swam the river", and we said, "We didn't see you". And so he swam it again, and again we said we didn't see him and so he swam it again, and so it went on until in the endhe was just a set of quivering nostrils and two flailing hands above the water. It almost makes me emotional to remember it.
And I suppose he would like to tell the story about how I visited him at Oxford university in the 1980s, ducking over from Finland where I was on a job; we drank for three days and fought for two before I flaked out and when I got back to Melbourne and handed in my roll of films to the pic editor at The Age what was returned to me, interspersed with scenic shots of Finland, were a dozen or so photos of my unconscious, naked body with what looked like ancient Viking symbols drawn upon it in blue textacolour. The pic editor was sufficiently shocked to hand them back to me with the words, "I wouldn't let anyone else see these if I were you".Richard and I could put on a fair afternoon's entertainment telling stories about each other, but instead of doing that, I will make a couple of personal observations about him.
Before I went to Melbourne in 1985, the Tasmanian writer James McQueen said to me, "City people don't have characters. They have attitudes". There is something in this. My brother is a character – a character with attitudes. And he's brave. He's very brave. Some have said foolhardy. When he was at Oxford, he studied for a time the conduct of European writers in totalitarian regimes during the 20th century. He was appalled to find they had nearly all rolled over. I don't believe my brother would ever roll over. He says I wouldn't either, but I'm not so confident.
I remember thinking when I read Richard's first novel, Death of a River Guide, that it was like looking at a dot painting in which many of the dots were known to me, only now they were arranged in a pattern I had never previously imagined. His new novel, The Narrow Road To The Deep North, is also like that but,if anything, moreso. This book is about the Burma railway intertwined with a love affair,a molten matter of the heart.
As I suspect many of you know, our father Archie, who died this year a few months before his 99th birthday, was on the Burma Railway. He was one of a group called Dunlop's Thousandwhich was led by a medical officer, Lieutenant-Colonel Edward Dunlop, known to all as Weary. The event we refer to simply as the Burma Railway was a war crime in which the Imperial Japanese Army used Allied prisoners of war and conscripted Asian workers as slave labor – 100,000 men of different nationalities, possibly more, died laying 400 kilometresof track.
The Burma Railway was the defining experience of my father's life and he said as much in an interview a few years before he died. If I could borrow a concept from Aboriginal culture, I would say it became part of his dreaming, one of the signs and symbols by which he understood the universe and his place in it. Because it was in his dreaming, it is in the dreaming of his six children. It was only a matter of time before Richard, the novelist in our family, took the subject and processed it through the factory of his remarkable imagination.
I wish to stress that what we are talking about here today is a novel. A work of fiction. What that means to me is that it must have a life independent of any external events which it may rely on for itsplot. Richard's book succeeds in doing this and that is its triumph. This book teems with stories I've heard before but it is not those stories, partly because he has dismantled them and redeployed their various parts wherever he has felt the need or desire to do so. That can make for difficult reading when you have a personal knowledge of the subject but I never paused in reading this novel because the story Richard was telling, so familiar yet so strange, pulled me ever onward.
This is a novel -but, at the same time, anyone who reads it will view the experience of the Burma Railway differently. I have viewed the Burma railway as a journalist and a writer of non-fiction, strictly limiting myself to what I actually knew so that I consciously left huge holes in my understanding. There were things I didn't know and I wasn't prepared to guess – that, in my opinion, is the discipline required of the journalist. The job of the novelist is altogether different. The novelist has to create a whole world of meaning and one of the things that's impressive about this book is just how big the world of meaning is that Richard has created. This is a novel which includes Korean and Japanese as well as Australian characters and perspectives.
I have always been especially fond of Richard's third novel, Gould's Book of Fish. I say by way of explanation that one of my favorite novels is Finnegan's Wake by the Irishman James Joyce. I've never got to the end of Finnegan's Wake. Truth is I've never got to the start of it. I just throw it open and read a page or two and marvel at nonsense that actually makes sense – only you can't say what that sense is because, as with the text, it lies beyond language. James Joyce was a smart-arse who thought he could play with any idea from any culture from any time in human history. In Gould's Book of Fish, Richard took the 19th century ideas that made this island a convict hell-holeand employed them as a fabulist might, creating an absurdity that was no less absurd than what actually occurred here. My brother is what was known in Tasmania when I was growing up as a mad bastard. For me, Gould's Book of Fish is like listening to a mad fiddler but one whose tune, while having appeal way beyond these shores, comes out of this island – its history, its geography but, as much or even more than those – out of its psyche.
What I remember most vividly about Richard's first novel, Death of a River Guide, are his descriptions of the bush on the west coast of Tasmania, particularly the bush when it's wet which it nearly always is. I spent my childhood until the age of 8 at Longford in the part of Tasmania known during its years as a penal colony as the settled areas. And they were very settled. Richard spent his childhood until the age of 8 in a mining town on the West Coast surrounded by mountains and wild rivers. He's a west coaster. Both Gould's Book of Fish and Death of a River Guide are novels of the West Coast .
I think The Narrow Road to the Deep North is Richard's best book since Gould's Book of Fish. It is a big book in every sense of the word. I see the tracks of my father and Weary Dunlop running through it. My father was an ordinary man; Weary Dunlop wasn't. This novel is in part a study of a man who goes on the strange journey of becoming a hero – but the persona by which he is known to the public is someone he knows only glancingly. Dorrigo Evans, the novel's central character, is an anti-hero of unique dimensions but it is a book with plenty of layers and plenty of characters, a lot of whom are Tasmanian. Richard handles Tasmanian folk culture strongly, as he should; we come from it. The Burma railway is a dark subject , but as a result of the love affair running through the story, the book also has the energy of the sun in its pages. The result is a work of art that is strong and buoyant and thorough. Notwithstanding the fact that novels are seen by some as an unreal medium, I believe The Narrow Road to the Deep North could have a real impact.

Richard Flanagan
• Geordie Williamson, The Australian: Poetry without a shred of pity
I WAS halfway through The Narrow Road to the Deep North when I realised I was reading the winner of the Miles Franklin Literary Award for 2014.
In an increasingly strong year for local fiction, with several likely contenders yet to come, Richard Flanagan's sixth novel arrives outsized, a freakish outlier. This is the book he has been promising readers since his 1994 debut, Death of a River Guide.
And while he has given us plenty in terms of literary ambition and imaginative reach since then, nothing could have prepared us for this immense achievement. In its historical breadth, its structural intricacy, its terrible and exquisite re-creation of the darkest moments of the Australian military experience, The Narrow Road to the Deep North is beyond comparison.
Or perhaps it isn't. We're almost too familiar with the literature of witness that emerged from World War II. In the Auschwitz testimony of Primo Levi, the journalism of Martha Gellhorn and Vasily Grossman, the memoirs of Keith Douglas, Laurens van der Post, even the Burma Railway sketches of midshipman Ray Parkin, a genre devoted to the recording of human suffering during those years has entered the historical record and stayed there, buttressed by the memory industry.
Treblinka, Changi, Tobruk, Kokoda: these sites have been absorbed into public memory, tamed by tourism. Objective accounts have shaded into myth as the decades draw us away from events, all of them presented under the unimpeachable rubric: Lest we forget.
To which prisoner-of-war surgeon Dorrigo Evans, the flesh-and-blood paradox at the heart of Flanagan's novel, growls "bullshit". It is an indeterminate moment in the early 1940s and he has just performed a failed amputation on a soldier in a jungle camp beside a "God-forsaken railway in Siam", using pig guts as sutures and a salvaged handsaw.
As the patient's corpse is loaded on to a funeral pyre alongside a body belonging to an amateur artist named Rabbit Hendricks, Evans's surgical assistant, in reality a country GP, rescues the dead man's sketchbook, insisting it be kept as a record of what happened in the camps. But Evans, his commanding officer, throws it back on the fire, furiously demurring: "Do you know the poem, Bonox? It's by Kipling. It's not about remembering. It's about forgetting – how everything gets forgotten."
Far-called, our navies melt away;
On dune and headland sinks the fire:
Lo, all our pomp of yesterday
Is one with Nineveh and Tyre!
Judge of the Nations, spare us yet,
Lest we forget – lest we forget!
Flanagan's reimagining of the Thai-Burma railway story proceeds in the light of this observation. The author revisits this moment and inhabits its characters in such a way as to tear away all the comfortable tropes from the literature of witness.
In this telling, nobility is a necessary lie, kindness a trap, survival a matter for lifelong guilt. Dorrigo Evans, whose consciousness is our principal window on events, could be a portrait of Weary Dunlop in photographic negative. This is no grandee but a country boy from Tasmania, charming, driven, a talented if cavalier surgeon, yet oddly empty within. He does not believe in God or in his growing reputation among the men under his care. He sees their veneration as a burden that obliges him into a decency and self-sacrifice alien to his true, selfish impulses.
Read the rest, here: http://www.theaustralian.com.au/arts/books/poetry-without-a-shred-of-pity/story-e6frg8nf-1226727746402#sthash.4bnzV6aE.dpuf
• Guardian Australia: Dinner with Richard Flanagan, a child of the death railway
'I spent a lot of time with my father in his final years often talking about very specific details. It was a way of being with each other, I guess,' says author of The Narrow Road to the Deep North … Flanagan has just come from a second day in a studio recording the audiobook of his new novel, The Narrow Road to the Deep North, an experience he likens to "being locked in an esky". When I praise the book – effusively, inarticulately – as a masterpiece, he looks down at the table and goes quiet. It's a bit awkward, but I can't stop myself gushing.
"Look, to be honest, Michael, I've just got nothing to say." It's late in the evening when Richard Flanagan leans across the table and makes this confession.
"When I was younger I was full of smart things to say about all my books. Now I just feel like I've written it and I'm happy to just sit here."
At this point we're drinking Montenegros: sweet, slightly perfumed, delicious. The detritus of our meal, plates stained with smears of anchovy and peppery relics of lamb, is strewn between us.
On reflection I'm pretty happy to just sit, too. But Richard Flanagan is not, nor do I believe he has ever been, a man with nothing to say. As well as being one of our finest writers, Flanagan is a man of passions and ideas: charming, erudite, opinionated. Notwithstanding this moment of post-prandial reflectiveness, our evening together has been full of talk.
Flanagan has just come from a second day in a studio recording the audiobook of his new novel, The Narrow Road to the Deep North, an experience he likens to "being locked in an esky". When I praise the book – effusively, inarticulately – as a masterpiece, he looks down at the table and goes quiet. It's a bit awkward, but I can't stop myself gushing.
It is the story of Dorrigo Evans: surgeon, prisoner, leader, hero, symbol. After his great love, his wartime experiences and the aftermath, the fractured chronology of this deeply humane novel takes us from the self-doubt and uncertainty of youth to the self-doubt and regrets of old age.
Japanese influences hang over the novel – its Rashomon approach to a central incident; its title, borrowed from the 1689 Matsuo Basho classic; a poetic undercurrent that drives the book – eloquently resonant given the setting of a Japanese PoW camp in 1943. It is also a symphony of tenderness and love, a moving and powerful story that captures the weight and breadth of a life. For a man with nothing to say, Richard Flanagan has a lot to say.
Twelve years in the writing, The Narrow Road comes with a certain amount of pressure for its author. It's a culmination of themes and ideas that have fascinated him throughout his oeuvre; his father, Archie, was one of Dunlop's Thousand, "that now near-mythical group" as he puts it, who manned the Thai-Burma death railway.
The fifth of six children, Flanagan grew up with the stories …
Read the full article, The Guardian here

Digger days … the author's father, Arch Flanagan, in 1940. Photo: courtesy of Richard Flanagan
Writing an epic novel drawing from his father's experiences as a prisoner of war, Richard Flanagan was finally able to put to rest a painful past.
The Narrow Road to the Deep North is one of the most famous books of all Japanese literature. Written in 1689 by Matsuo Basho, arguably the greatest of all haiku poets, it takes the form of what in Japan is called a haibun – a nature journal that records a journey made by the poet in both prose and haiku. Basho's writing, like so much of high Japanese culture, is exquisite and beautiful, and rightly regarded as a high point in the history of world literature.
My father was a Japanese prisoner of war. He was one of Dunlop's Thousand, that now near-mythical group led by Lieutenant Colonel Edward "Weary" Dunlop, who lived and died on the Death Railway in what was then Siam and is today Thailand. He was a survivor of that, of cholera, of the hell ships that took POWs to Japan, of being a slave labourer in a coal mine under the Inland Sea, south of Hiroshima, at war's end. If Basho's The Narrow Road to the Deep North is one of the high points of Japanese culture, the experience of my father and his mates is one of its low points.
James Baldwin said of Go Tell It on the Mountain – his first, extraordinary novel over which looms large the shadow of his father – that it was the book he had to write if he was ever going to write another book. I have known for a long time that The Narrow Road to the Deep North (published on Monday) was the book I had to write if I was to keep on writing.
I've been trying to write this novel for 12 years. Other novels came and went as I continued to fail to write this one. I wrote five different versions of this book in order to find the final novel.
I wrote it as a story composed of linked haiku. I wrote it in the form of a haibun. I wrote it as a vast family epic, spanning a century. I wrote in the first person plural as an Australian odyssey, of a group of men whose voyage never ends and who speak only as "We". And then I realised my father, now in his 90s, was growing frail and weak and I had to somehow finish this book before he died.
For a year I visited and called with endless questions about daily life in the camps – what came first, "tenko" (roll call) or breakfast? What did the ulcer ward smell like? What was it like having cholera? -and a new, final form of the novel began to take shape.
Read the full article, The Age here
• Richard Flanagan is in conversation with The Book Show's Jason Steger, Federation Hall, 7pm this Friday. Tickets $15 from Fullers Bookshop; Flanagan's only appearance in Hobart.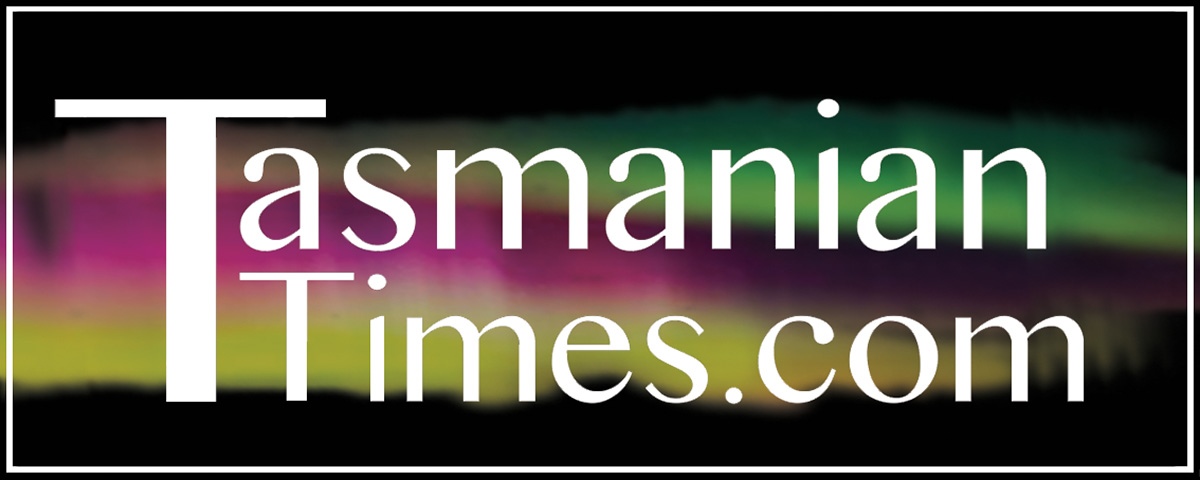 Author Credits: [show_post_categories parent="no" parentcategory="writers" show = "category" hyperlink="yes"]