FRENCH MARRIAGE EQUALITY VOTE GIVES IMPETUS TO PUSH FOR RECOGNITION OF OVERSEAS SAME-SEX MARRIAGES
– Overseas reforms will make marriage equality an Australian election issue
– French leaders show true leadership in face of violent opposition
Marriage equality advocates have welcomed the passage of marriage equality legislation through the French parliament making France the 14th nation to allow same-sex couples to marry.
Australian Marriage Equality national director, Rodney Croome, said,
"France's message to Australia and the world is that the principles of liberty, equality and fraternity apply equally to same-sex couples."
"The French vote, plus the recent vote in New Zealand, will ensure marriage equality is an issue at the Australian election in September, with many Australians taking their aspiration for marriage equality to the ballot box and voting for candidates who support reform."
"Given the romance associated with Paris I expect many Australian same-sex couples will marry under the new French law, only to return to Australia to find their solemn vows of lifelong commitment are not recognised."
"This will give impetus to a move to legally recognise overseas same-sex marriages, announced last week by Greens' Senator Sarah Hanson-Young."
Mr Croome said French political leaders have shown true leadership in the face of angry and sometimes violent protests against reform by minority groups.
"We condemn the violence that has been sparked by opponents of marriage equality in France, and ask opponents in Australia to ensure our debate remains mature and rational."
"France's political leaders have shown true leadership in standing up to violent protests, in stark contrast to Australia's political leaders who stubbornly insist on being on the wrong side of history."

Meanwhile, in Tasmania … AND Rodney Croome's response
• NEW MARRIAGE EQUALITY CAMPAIGN TO TARGET COALITION CANDIDATES
Australian Marriage Equality has unveiled a new campaign to convince Coalition election candidates to support a conscience vote on marriage equality.
The campaign comes in response to Tony Abbott saying a conscience vote will be in the hands of the Coalition party-room after the election.
AME national convener, Rodney Croome, said,
"The voices of Australia's grassroots marriage equality supporters succeeded in convincing Tony Abbott to open the door to a conscience vote, and now we ask supporters to follow through by convincing a majority of Coalition candidates to support a conscience vote."
"If we can convince a majority of Coalition candidates to say "yes" to a conscience vote, the last major barrier to reform will be removed."
"I urge marriage equality supporters to take inspiration from the pro-equality votes in New Zealand and France, and take action to ensure Australia is not far behind."
AME is the first organisation to draw together the contacts for all Coalition candidates across Australia.
To send an email to all Coalition candidates in your state, click here:
http://www.australianmarriageequality.com/federal-coalition-mp-contact-form/
• PRESSURE INCREASES ON TAS UPPER HOUSE FOLLOWING FRENCH MARRIAGE EQUALITY VOTE
Tasmanian marriage equality advocates say there is increased pressure on the Tasmanian Upper House to support a state same-sex marriage bill following the achievement of marriage equality in France overnight.
Tasmanian Gay and Lesbian Rights Group spokesperson, Rodney Croome, said,
"With federal reform still a long way off, Tasmania has the responsibility to lead the country on this urgent reform."
"When Upper House members declare marriage equality 'a federal issue' they are both factually wrong and politically irresponsible."
"Australia is losing face internationally and it's time for Tasmania to step up and remedy the situation."
Today the French National Assembly overwhelmingly endorsed marriage equality. Last week reform was passed by the New Zealand parliament. The week before that it was Uruguay. Reform is expected to pass in Britain within weeks.
Last year a same-sex marriage bill was defeated by two votes in the state Upper House. Three electorates that were then represented by members opposed to the Bill are up for election on May 4th.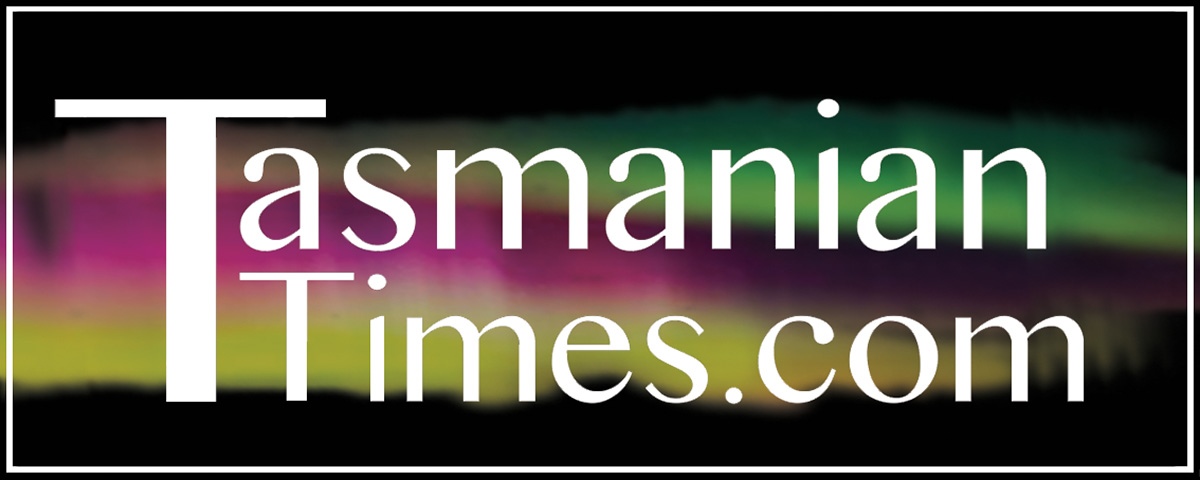 Author Credits: [show_post_categories parent="no" parentcategory="writers" show = "category" hyperlink="yes"]