Paula Xiberras


'She was also described as sweet and winning in her address, prudent in word and work, constant in mind, and firm of purpose. But her femininity is not merely compliant or submissive. A strongly individualistic character is glimpsed in the legends of Ita' (http://www.allsaintsbrookline.org/celtic_saints/ita.html)
The above quote is referring to the sixth century saint by the name of Ita, but it could also easily refer to Ms Ita Buttrose. I had the pleasure of speaking to Ms Buttrose on the occasion of a recent visit to Tasmania and the launch at Fullers Bookshop of her updated biography 'A Passionate Life'.
Ita tells me that Tasmania is one of her favourite places and she tries to get here at least once a year and she recalls many happy times spent with her children on holiday here in Tassie.
Ita will be back later in the year to do some work for Life Education Tasmania for which she is a patron. There is also another connection to Tasmania. Ita's work of fiction 'What is Love' has featured as a text on the university of Tasmania's English syllabus and indeed the idea of writing more fiction is a potentially on Ita's agenda.
The name Ita is not commonplace, which suits such an individual Australian icon as Ita. The name means thirst and that perhaps is the perfect reference for Ita with her thirst for knowledge and it's manifestation in her career of publishing. Attributes Ita shares with her sixteenth century saint namesake are her winning address, firmness of purpose and strong individualistic character and yes, her ability to remain feminine while not being compliant or submissive even though she worked with some of the most powerful men in publishing. Ita is also a contradiction, being the force behind both the more wholesome 'Womans Weekly' and the little more risque 'Cleo' magazine
A woman of integrity Ita gets disappointed by journalism that doesn't have those high standards.
Most recently Ita has been on our TV screens, firstly as a commentator for last year's royal wedding of Prince William and Catherine Middleton where Ita provided one of the most telling insights of the event. When the bride returned from the church many royal commentators were wondering why the bouquet hadn't been left at the grave of the unknown soldier following the tradition of the Queen mother who placed her bouquet there as a tribute to her brother who had been killed in the first world war, Ita suggested that perhaps Catherine had decided to lay the bouquet as a loving gesture at the resting place of William's mother Diana, Princess of Wales.
Ita is not new to covering royal events one of her earliest journalistic assignments was to cover Princess Alexandra's tour of Australia. Ita believes that with the two handsome princess William and Harry and the vivacious Catherine at the forefront of royal watching the royals will continue to be version of Britain's Hollywood and continue to fascinate us for some time yet.
Secondly, Ita has become a regular contributor on the Today Show's segment 'Girl's on the Grill'.
Ita has been involved with many good causes over the years including sponsoring a young girl in Africa. Ita was shocked by the fact that the woman was always the last ones in the family to eat and were in danger of becoming malnourished. Ita was also concerned by young women being tied into marriage contracts at too young an age. By sponsoring a young woman she gave her a chance to have a life of choices.
As well as launching her updated biography 'A Passionate Life' Ita was in Tasmania to talk about one of those passions of her life, her focus these days, that being the fight against Alzheimer's disease and Dementia. Ita wants to get us out of the mindset that dementia is a condition that is an inevitable part of ageing. The facts are it can be prevented. Ita lists having a low fat diet, consuming fish oil, abstaining from smoking and excessive alcohol and getting regular exercise, importantly, for both the physical and the mental can keep the condition of dementia at bay.
Ita's book 'A Passionate Life' is out now.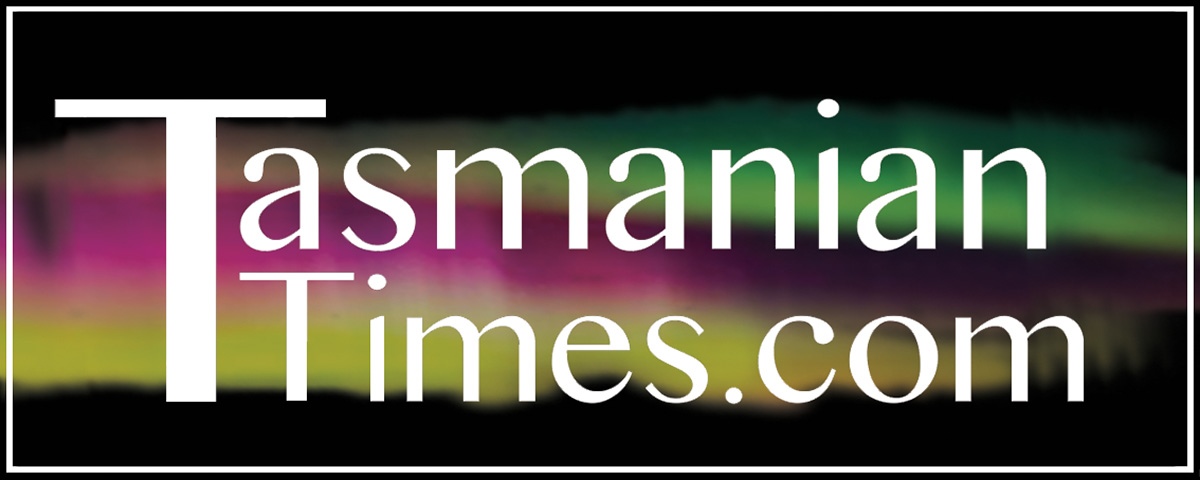 Author Credits: [show_post_categories parent="no" parentcategory="writers" show = "category" hyperlink="yes"]