GLENORCHY COUNCIL ENDORSES STATE MARRIAGE EQUALITY LAWS
COUNCIL FOCUSSES ON IMPORTANCE OF REFORM FOR FAMILIES
Tasmanian gay rights advocates have welcomed a decision by the Glenorchy City Council to endorse state same-sex marriage laws.
Glenorchy City Council is the first municipal government in Tasmania to endorse marriage equality.
The Council today voted in favour of a motion from Alderman Sharon Carnes which supports the right of same-sex couples to marry under state law.
Alderman Carnes said,
"I am very pleased the motion has passed Council. This is an issue which concerns families everywhere and I am pleased that Council has shown real leadership on this matter."
Tasmanian Gay and Lesbian Rights Group spokesperson, Rodney Croome, said,
"The Glenorchy City Council's decision sends a strong message to our Upper House members that marriage equality has the support of middle Tasmania."
"The Council's recognition of the importance of marriage for strengthening relationships and families, including the relationships and families of same-sex couples, shows this reform is about re-inforcing family values, not undermining them."
Glenorchy City includes the northern suburbs of Hobart. The corresponding Upper House seat of Elwick is occupied by Adriana Taylor MLC who has not yet publicly declared her position on marriage equality.
An extract from the GCC motion is enclosed below. A similar motion will be debated at this evening's meeting of the Hobart City Council:
Being a community Council the GCC recognises:
• marriage strengthens relationships and families, including the relationships and families of same-sex couples;
• all children deserve a loving, secure family arrangement, regardless of the gender of their parents. Marriage equality will help provide this;
• removing legal discrimination and promoting social inclusion creates a stronger community and improves the mental health of gay, lesbian, bisexual and transgender people; and
• allowing same-sex couples to marry in Tasmania will boost the Tasmanian economy and create jobs, including in the City of Glenorchy.
• TASMANIAN GAY AND LESBIAN RIGHTS GROUP
Media Release
Monday August 27th 2012
HOBART CITY COUNCIL GIVES PROVISIONAL SUPPORT TO MARRIAGE EQUALITY
The Hobart City Council has given provisional support to a motion supporting state marriage equality laws.
At this evening's meeting he Council voted unanimously to seek an urgent report on the issue for a final vote on the issue at the Council's next meeting in two weeks.
The motion, proposed by Aldermen Helen Burnett and Jeff Briscoe, calls on the Council to write to all Upper House members in support of state marriage equality laws.
Alderman Burnett said,
"There was strong support at the Council meeting for the principle of marriage equality and I'm optimistic this will be confirmed at the next Council meeting."
Alderman Marti Zucco successfully amended the motion so the Council will also write to the Prime Minister asking her to support marriage equality.
This afternoon the Glenorchy City Council passed a motion proposed by Alderman Sharon Carnes in support of state marriage equality laws.
Tuesday: TASMANIAN GAY AND LESBIAN RIGHTS GROUP
Media Release
Tuesday August 28th 2012
TASMANIAN MARRIAGE EQUALITY BILL WELCOMED
Tasmanian gay rights advocates have welcomed the tabling of a Tasmanian Marriage Equality Bill, set to be debated in the State's Lower House later this week.
Gay and Lesbian Rights Group spokesperson, Rodney Croome, said he is proud Tasmania is leading the way on marriage equality.
"This reform will help build stronger relationships and families, foster a more inclusive society, benefit the economy, and increase pressure on the the other states and the federal government to follow."
"The way that Labor and the Greens have worked together to develop robust legislation and implement a reform the majority of Tasmanians want sends a strong message to our federal parliament to follow suit."
Mr Croome responded to criticism that the government should focus on other priorities.
"Marriage equality has been the subject of serious debate since 2004 and state laws have been on the table since 2005. How long do our families have to wait before they can watch us walk down the aisle?"
Mr Croome said he was hopeful the bill will pass the State's lower house, but is still encouraging all Tasmanians who support reform to write to their local member of parliament.
"In the 48 hours until this bill is debated I urge all Tasmanian who support equality to contact their local MPs and encourage them to vote for a reform that will do our state proud."
The Tasmanian Gay and Lesbian Rights Group and Australian Marriage Equality have set up an online campaign to empower supporters to contact all members of parliament that can be found here www.tasunited.org
• SAME-SEX MARRIAGE
TASMANIA BECOMING A GREEN SOCIAL EXPERIMENT
By Guy Barnett
Tuesday 28 August 2012
"Tasmania is becoming a social experiment for the Greens.
"State Government plan to rush in legislation to legalise same-sex marriage is just further evidence that Tasmania is being used as a social experiment for Green policies, said Guy Barnett, lawyer and consultant.
"Marriage is a matter for the Australian Parliament. Premier Hon Lara Giddings publicly stated she had strong legal advice confirming this less than 12 months ago. The Premier should release the legal advice.
"The reasons Federal MPs are currently debating legalising same-sex marriage is because marriage is a matter for the Federal Parliament. Section 51(21) of the Constitution confirms this. Why is the Premier rushing these laws this week? Why not wait until the federal parliament has decided. Is she concerned the proposal for same-sex marriage in federal parliament will fail?
"The Premier's motives are designed to cause a distraction in Tasmania from the real issue–the hurting Tasmanian economy and her Government's incompetence. It is another sop to the Greens, he said.
"As a nation we could end up with a mishmash of laws causing untold confusion and that is why I have written to the Federal Attorney General asking her to step in to protect and uphold our federal marriage laws. My letter of 13 August 2012 has been acknowledged but not yet answered. Section 109 of the Constitution would in my view require the Federal Government to step in to ensure that any actual or perceived inconsistency was removed.
"Marriage is a bedrock institution that for thousands of years has been between a man and a woman. It is a pro-child institution that ensures that children entering the world have a reasonable expectation of both a mother and a father. Same-sex marriage would deny children the right to either a mum or a dad. Marriage is not a fashion to be updated and there should be no doubt about its definition," Guy Barnett concluded.
• Australian Christian Lobby: Tas Parliament being used as a tool by Greens and activists
The same-sex marriage legislation being tabled today in Tasmania, as well as surrogacy laws due to be debated this week, are both radical pieces of social legislation that should be rejected by the Tasmanian Parliament.
According to the Australian Christian Lobby's Tasmanian Director Mark Brown, it is absurd for Tasmania to be going alone on the issue of same-sex marriage when it is clearly a federal issue.
"The last thing Australia needs is conflicting marriage laws throughout the nation," Mr Brown said.
"Clearly, the Tasmanian Labor party is not in control of the Parliament if it is allowing the Greens and their loyal activists to control its agenda as part of a wider campaign to pressure the Federal Government to redefine marriage.
"These are not issues to be taken lightly; it is not in the best interest of children to be deliberately severed from their biological parents – something which surrogacy and same-sex marriage paves the way for," Mr Brown said.
"The Tasmanian parliament has a responsibility to protect the rights of children to their biological mother and father wherever possible rather than succumb solely to the desires of adults," Mr Brown said.
• Nick McKim: Marriage equality a step closer
Nick McKim MP
Greens Leader
Tuesday, 28 August 2012

The Tasmanian Greens Leader Nick McKim today jointly tabled a Bill with the Premier Lara Giddings to introduce Australia's first legal framework to allow for same sex marriage.
Greens Leader Nick McKim, who in 2005 was the first Member of any Parliament in Australia to table a marriage equality Bill, said that the introduction of the Same Sex Marriage Bill 2012 was a big step forward in the Greens' long campaign to end discrimination.
"I was proud to stand beside the Premier in a shining example of co-operative politics in action," Mr McKim said.
"This issue has been thoroughly debated in the Tasmanian community since I tabled the Greens' first marriage equality Bill in 2005."
"This legislation has been in development for more than seven years, with input from some of the country's top constitutional minds."
"Advice provided to me by Professor George Williams, one of the country's foremost constitutional experts, makes it clear that in his view there is no constitutional barrier to Tasmania enacting marriage equality laws."
"It's the culmination of decades of hard work by the Greens going all the way back to Bob Brown's leadership of the Tasmanian Greens, followed by Christine Milne and Peg Putt."
"If we are serious about ending discrimination in our community, political leaders must step up and take action to end discrimination in our laws."
"Marriage equality is an issue whose time has come, and today is an historic step forward on the road toward full equality same sex couples."
"Tasmania has come so far from the days not so long ago when consenting sex between adult males was a crime, to where we are now leading the nation."
• Australian Greens welcome Tasmanian Marriage Equality Bill
The Australian Greens today welcomed the introduction of the Tasmanian Marriage Equality Bill, co-sponsored by Tasmanian Greens Minister Nick McKim and Premier Lara Giddings.
"It is wonderful to see true leadership being shown by Tasmania, it is now time for Julia Gillard to do the same," said the Greens' human rights spokesperson Senator Sarah Hanson-Young today.
"Congratulations to those in Tasmania, particularly the Greens who have fought long and hard for this issue at a state level.
"Same-sex couples deserve the same rights as every other couple to marry and have their relationship recognised in law. It is a the Federal Parliament's job to make sure this right is available to all couples regardless of the state they live in.
"Julia Gillard and Tony Abbott are being shown up for being dinosaurs, stuck in the dark ages where inequality was justified by those who had the privilege of choice. It is time for both leaders to catch up with what the majority of Australians know is right, equal rights and respect under law.
"I continue to offer MPs from all sides an opportunity to co-sponsor my Marriage Equality Bill currently before the Senate. It is important to have a united voice for change if we are to achieve genuine reform at a federal level.
"There are also Greens' same-sex marriage bills before the Victorian and South Australian Parliaments and 62% support in the Australian community, so the writing is on the wall that it's time for Federal Parliament to take the discrimination out of federal marriage law.
"As a nation it is time to embrace marriage equality for all Australian couples, regardless of their sexuality or gender or the state they live in, so I call on the leaders of the old parties to stop standing in the way and be on the right side of history.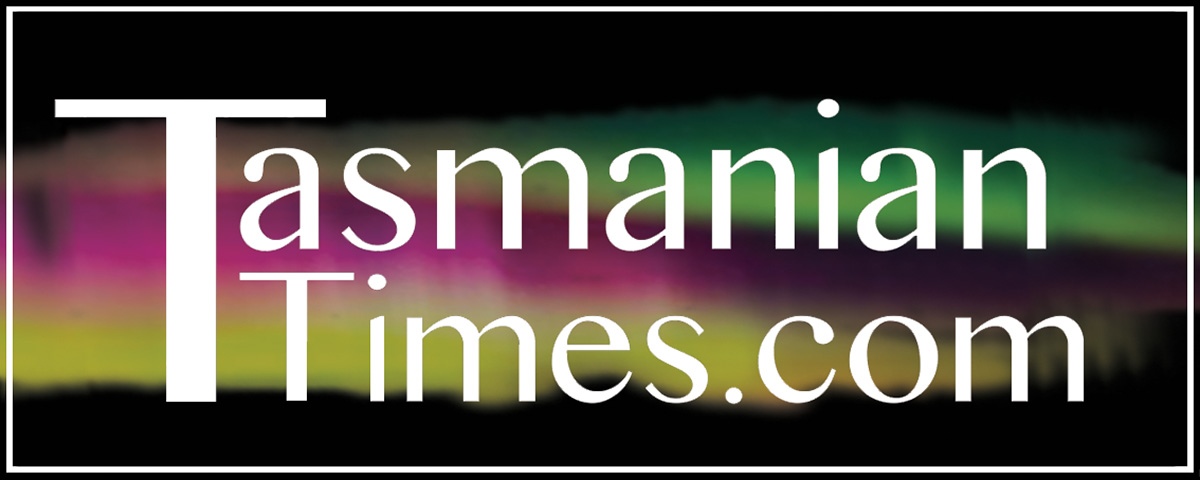 Author Credits: [show_post_categories parent="no" parentcategory="writers" show = "category" hyperlink="yes"]