Quotes from Premier Lara Giddings … related to forestry rally, Saturday, Huonville, organised by Huon MLC Paul Harris and Huon Resource Development Group:
"Well it's interesting, you know, the poor old forest workers have felt threatened for years and years from spikes put in trees by these environmentalists fighting for their cause.
No this is why we need calmness, we need moderation, we need an end to this conflict.
We need a place where Jenny Weber can feel free and can feel safe.
Where members of the forest industry can go to work and not be frightened that they might lose their life because of a tree spike.
That's what we are talking about here, this is serious business that we are talking about here.
That's why it disappoints me when I see the likes of Will Hodgman, Eric Abetz and Richard Colbeck playing politics on an issue which is about people's lives on both sides of the debate."
The True History of Forest Violence
• October 2008:
YouTube: Tasmanian forestry contractors attack protesters
Violence in the forest
• October 2002:
Still waiting, Paul
The only sight sadder in Tasmania than the stuffed thylacine in the Hobart Museum is that of a desperate politician reworking the oldest trick in the island's politics.
RICHARD FLANAGAN reports
In early 2002 some millions of dollars of forestry machinery in the southern forests was badly vandalised.
Following intense and unquestioning coverage by Tasmanian media of the deputy Premier Paul Lennon's claims that the vandalism was the work of environmentalists, Richard Flanagan wrote the following article.
Tasmanian media outlets declined the piece, saying the story had been adequately covered.
To this day no evidence has been produced to back the deputy premier's claims.
Still waiting, Paul
BY RICHARD FLANAGAN
The only sight sadder in Tasmania than the stuffed thylacine in the Hobart Museum is that of a desperate politician reworking the oldest trick in the island's politics.
It goes like this: when your fortunes are low, denounce Greenies as troublemakers who lose us jobs and who will do anything to win their arguments.
The hoary old favourite was most recently trotted out by Deputy Premier Paul Lennon who, faced both with an imminent election and the recent destruction of heavy forestry machinery, felt the need to associate conservationists with this lamentable vandalism, and in so doing attempted to take us all back to brawling in the clearfells.
Almost as much of an anachronism as a stuffed thylacine himself, the man who embodies all the long dead develop or perish values of yesteryear, Paul Lennon is regularly touted as future Tasmanian premier.
Yet unless one can call an output of woodchips double the combined total of the rest of Australia an achievement worthy of lauding, Lennon as a minister has been inept, failing to address the long term problems of the forestry industry, his handling of the Southwood project arrogant and clumsy, leading only to outraging community groups across the south and making what not so long ago looked an impossibility, the election of a second Green parliamentarian in Franklin, now a real possibility.
In such desperate straits, a few months out from an election, some Greenie bashing from a government good on rhetoric but indolent in office and short on any real achievement, was perhaps as inevitable as it is untrue to our history.
For the last thirty years the Green movement has been a serious political force in our society, in which time the forestry industry has shed jobs consistently while the growth in employment has been in areas prophesied by the Greens back in the 1970s-tourism, fine food, culture-sometimes, as in the case of the revival of Strahan, in direct consequence of Green campaigns.
As for violence, the only violence I can recall has always been directed at conservationists.
From the mysterious disappearance in 1972 of Brenda Hean and Max Price in their Tiger Moth on its way to Canberra to protest Lake Pedder's flooding, with dark stories of sabotaged planes, to the beating of Bob Brown in Queenstown during the Franklin campaign, to the firebombing of Jack Lomax's car in the Picton, Tasmania has a shameful past of violence being suffered by Tasmanian conservationists but never used nor advocated by them.
There are sound reasons for this rejection of violence.
Both philosophically and politically the Tasmanian Green movement in its many forms has always been deeply wedded to non-violent protest coupled to constitutional means-parliamentary election, legal challenge and international forums-to fight for their causes.
Because these methods have by and large proved successful there never have been serious voices raised in the Green movement here advocating violent or destructive methods.
So where is the evidence to back up the deputy premier's suggestion of green destruction? Well, strange to say, there is none.
All that is on offer is another old election favourite, the unsigned letter, and a venture into print by a cabinet colleague, Peter Patmore, that states the obvious: that extremists do exist, and could exist here, but produces no proof that this is so.
But whatever the dubious foundations of a tale that now seemed to be seeking to link vandalism in southern Tasmanian coupes to Californian eco-nazis, we ought be in no doubt as to its damaging consequences.
Even if the police discover those who committed the vandalism and these people then present themselves as acting in the cause of conservation, it would not excuse Paul Lennon's politicisation of the issue.
For we in Tasmania have been down the road of bitter division too many times before, allowing politicians with no ideas for tomorrow to take us back to yesterday, to cover their failure with the politics of them or us, rather than showing what we share as Tasmanians, and what we need to do together if we are all to have a future.
Who can forget the sadness of Tasmania in the 1980s, when we were persuaded to hate one another, when it wasn't safe to walk into pubs in some Tasmanian towns looking vaguely Green in dress or deportment, when bushwalkers cars were regularly vandalised and the politics of hate determined much of government policy.
Robin Gray, Paul Lennon's spiritual predecessor, left us with our public finances in crisis, with an image of our island as reactionary, rednecked and backward, and a sense of ourselves as divided.
We had lost our way, and at a time when we desperately needed a unity of purpose and direction the island languished.
But I suspect Tasmanians, if not all our politicians, have moved on since that sorry time.
Perhaps Tasmanians do know both sides of the forestry debate: the tragedy of our diminishing old growth forests, the decency of those who work within them and our need to look after them as well as the trees, as difficult as that equation is to get right.
And what we need are answers to the difficult questions all this raises, not thuggish accusations that seek to once more divide us on the basis of hate and fear.
• From the first edition of Tasmanian Times, October 2002: www.oldtt.pixelkey.biz/jurassic/lennon.html
• Rick Pilkington: Greens under the bed Lara Giddings' blunt dismissal of the personal threats to the Huon Valley Environment Centre's Jenny Weber and the Premier's seemingly baseless assertion that "loggers had felt threatened by environmentalists spiking trees"* made me cast my mind back to the days of the Franklin Dam campaign when Bob Brown was bashed senseless by a car load of young men in Queenstown on Tasmania's West Coast. I was only 16 at the time … HERE
and, Rick Pilkington: Another example of so called greenie violence where the accusers ended up with egg on their gobs: Where's the apology Fiona?
• Earlier on Tasmanian Times: We shall not be moved. 'Outrageous, inflammatory Giddings must apologise'. FB kill threat reported
• Karl: Bryan and Will visit Fukashima
• Dave: Exaggatorial Exclusive
Forestry rally, Saturday, Huonville, organised by Huon MLC Paul Harris and Huon Resource Development Group. Images courtesy of George Harris, aka Woodworker, 'who was actually there, and heard what was really said':

Huon MLC Paul Harriss

Huonville Mayor Robert Armstrong

Liberal Jaquie Petrusma
• Lara Giddings, Premier: Tree spiking:
The Premier, Lara Giddings, today clarified her comments in regards to tree spiking.
Ms Giddings said Workplace Standards was investigating reports by forest workers that metal has been found in trees, and that she believed police had also been informed.
It is likely we will never know exactly how the pieces of metal reported by timber workers came to be in logs from Tasmania s forests, Ms Giddings said.
In that respect I should not have linked these incidents to environmentalists.
To that end, I apologise to anyone who has taken offence at my comments.
The fact remains that such incidents have been reported and forest workers have expressed their concerns about the risks to their safety when such objects are found.
I once again call on all members of our community to behave with moderation and calm so that forest workers and environmentalists alike can feel safe and unthreatened.
• PREMIER'S APOLOGY WELCOME
Nick McKim MP
Greens Leader
The Tasmanian Greens have welcomed the Premier Lara Giddings' apology over allegations that environmentalists had been involved in tree spiking.
Greens Leader Nick McKim MP said it was important for all political leaders to try to restore calm and civility to the public debate over the necessary transition of Tasmania's forest industry.
"The Greens welcome the Premier's apology as a positive step toward taking some of the antagonism out of the current debate over forestry," Mr McKim said.
"We now look forward to Paul Harriss MLC apologising for labelling environmentalists 'eco-terrorists'."
"There has never been any proof that Tasmanian environmentalists have been involved in tree spiking, but these sorts of allegations unfortunately resurface on a regular basis."
Mr McKim also commented on the Deputy Premier and Opposition Leader's forthcoming trade trip.
"It's bizarre that Will Hodgman, who is one of the biggest cheerleaders of Tasmania's failed forestry business model, is going to Asia to campaign against the restructure of the industry. It beggars belief."
"Will Hodgman is a bigger threat to the orderly restructure of the timber industry in Tasmania than just about anyone at the moment."
"Contrary to claims that the Greens want to shut down the forest industry or that we are 'anti-trade trip', the Greens actually support a strong, prosperous and sustainable timber industry."
"The Greens' Forest Transition Strategy sets out a sustainable way forward for the industry based on plantation timber and selective logging of native forests, which is precisely what the markets want."
• The ABC wrap:
Huon Rally
http://www.abc.net.au/news/2012-02-18/timber-workers-strike-over-job-losses/3838204
Lara in Hobart
http://www.abc.net.au/news/2012-02-19/giddings-blames-environmentalists-for-tree-spiking/3839060?section=tas
Backdown
http://www.abc.net.au/news/2012-02-19/20120219-tree-spikes/3838480?section=tas
• Jenny Weber: Huon Valley Environment Centre welcomes a change of language by the Premier
'We welcomes Premier Giddings admission that she should not have linked the incident to the Huon Valley Environment Centre,' Huon Valley Environment Centre's spokesperson Jenny Weber stated.
'Tasmania's pro logging politicians and industry representatives waged a slanderous attack against the Huon Valley Environment Centre and I in the last week. Premier Giddings should never have made such an inflammatory remarks,' Jenny Weber said.
'People will remember it is the peaceful forest activists who have been assaulted with sledge hammers, had their cars firebombed and have had violence perpetrated toward them over many years,' Jenny Weber said.
'Protecting Tasmania's native forests to mitigate the impacts of climate change, and preventing Ta Ann from driving the logging of the high conservation value forests, is our campaign focus, we will not be intimidated by a slander attack to cease our actions,' Jenny Weber said.
Bryan Green, MP
Deputy Premier
Monday, 20 February 2012
Asian Trade Mission
Promoting investment in Tasmania s agricultural, mining and energy sectors and supporting the State s forest industry will be the focus of an Asian trade mission by Deputy Premier Bryan Green.
Mr Green leaves tonight on the eight-day mission that begins with meetings in Singapore and Tokyo tomorrow with Japanese pulp and paper buyers and international trading houses.
The primary focus of this trip is not forestry, as important as it is, it is broadly aimed at promoting Tasmania to our trading partners and potential investors across a range of areas, Mr Green said.
I will be sending the very clear and positive message that Tasmania is open for business.
We have a robust economy which we need to continue to grow and diversify to attract investment and jobs.
The Government has faith in the Tasmanian brand and the opportunities that it can provide in sectors like agriculture, renewable energy, mining and forestry.
Mr Green will meet with leading Chinese energy company Guohua at its headquarters in Beijing to take part in the formal signing ceremony in relation to the partial divestment of the Woolnorth windfarm.
I look forward to continuing discussion on a range of renewable energy investments between Hydro Tasmania and Guohua in order to maximise the value for Tasmania from projects such as the $400 million Musselroe wind farm.
Mr Green will also look at opportunities to grow markets for Tasmanian produce and promote the State s mining industry.
Irrigation development is laying the foundation to expand our agricultural sector and the Government is a strong supporter and advocate for our mining industry and we will continue to proactively seek further investment in exploration and new mines.
Mr Green said that now more than ever it was essential to present a strong voice of support for the forest industry in key international markets and welcomed the involvement of Opposition Leader Wil Hodgman.
This will provide first-hand knowledge of the trade and market conditions for pulp and paper products and the challenges that that presents to our forest industry.
Those who support the IGA understand it represents the best way forward in the face of significant market changes and I expect that will be reinforced.
The Government has shown the leadership needed and is committed to seeing the IGA through.
Mr Green said the Tasmanian Government does not condone the ongoing campaign of extremists against the State s forest industry and companies like Ta Ann.
The Government will not stand by and see Tasmania s reputation damaged, our economy threatened and the livelihood of workers put in jeopardy.
Mr Green said some organisations had requested to only meet with Government and therefore it was not possible for Mr Hodgman to attend all meetings.
The cost of the trade mission is about $24,000 for Mr Green and a Ministerial Advisor.
ITINERARY
DEPUTY PREMIER
VISIT TO SINGAPORE, JAPAN & CHINA – 21-28 FEBRUARY 2011
Monday
20 February
8:15pm – Depart Hobart for Melbourne
1:05am – Depart Melbourne for Singapore
TUESDAY 21ST – SINGAPORE
Tuesday
21 February
5:40am Arrive Singapore
9:30am – Meeting with international pulp and trading house
The trading house focuses on resource-based manufacturing industries, holds assets in excess of US$12 billion with a combined workforce of 50,000 people worldwide. Various business segments include:
¬ Fibre, pulp and paper
¬ Agro industry
¬ Dissolving wood pulp & viscose staple fibre
¬ Energy resource development
3:35pm – Depart Singapore for Tokyo
11:05pm – Arrive Tokyo
WEDNESDAY 22ND – TOKYO
Wednesday
22 February
7.45am – Breakfast with Ambassador, Mr Bruce Miller at the Australian Embassy in Tokyo
12:00pm – Business lunch hosted by Ambassador Miller at the Australian Embassy
The lunch will primarily focus on gaining a broader understanding of prevailing Japanese trade and market conditions for pulp and paper products
3:00pm – Depart Tokyo for Osaka
5:30pm – Arrive Osaka
7:30pm – Dinner with Mr Datuk Hamed Sepawi (Chairman) and Mr Dato K.H. Wong (CEO) of Ta Ann
THURSDAY 23RD – OSAKA
Thursday
23 February
1:00pm – Series of meetings between Deputy Premier and Ta Ann representatives
Meetings will include briefings on the Tasmanian Forest Intergovernmental Agreement, Tasmanian Government policy and long-term Tasmanian forest industry objectives.
Friday
24 February
9:00am – Reserved for follow-up meetings from previous day
1:40pm – Osaka to Shanghai
2.45pm – Arrive Shanghai
4.25pm – Shanghai to Xiamen
5.55pm – Arrive Xiamen
SATURDAY 25TH FUJIAN PROVINCE
Saturday
25 February
8:00 – 10:00am: Visit Sanli plywood mill
The purpose of this visit is to gain an insight into how one company is taking advantage of growing demand for engineered wood products.
10:00am – 12:00pm: Visit to Zhangzhou port facilities
12.00pm – 2.00 pm: Lunch meeting
2:00pm – 4.00 pm: Drive from Zhangzhou to Fuzhou
4.00pm – 6:00pm: Meeting with Fuzhou Co.
The purpose of this meeting is to learn more about emerging wood based products.
18.00-20.00: Dinner
SUNDAY 26TH BEIJING
Sunday
26 February
12:05pm – Depart Fuzhou for Beijing
2:50pm – Arrive Beijing
Evening – Dinner meeting with MinMetals Group
Minmetals Group (MMG) is an international metals and mining corporation engaged in exploration, mining, smelting, processing and trading for metals and minerals throughout 26 countries.
MMG is one of the world s largest producers of zinc and owns the Rosebery and Avebury Mines in Tasmania.
The Rosebery Mine produces ore containing zinc, copper, lead, silver and gold, with the zinc concentrate sent to Nyrstar in Hobart. Lead and copper concentrates are shipped to South Australia and gold doré to Perth. The company believes it can supply Nystrar s smelter for at least 15 more years.
Monday
27 February
7.00am – Breakfast meeting with Australian Ambassador Frances Adamson. Accompanied by Trevor Holloway (Economic Counsellor) and Alan Morrell, Senior Trade Commissioner, Austrade.
9.00am – Guohua Energy Investment Co. Ltd / Hydro Tasmania strategy meeting
The Deputy Premier will join representatives from Hydro Tasmania and Guohua Energy Investment Co. Ltd to discuss Guohua s potential involvement in the Musselroe Wind Farm together with the range of common renewable energy interests between Hydro Tasmania and Guohua.
Guohua is a leading Chinese renewable energy investment business which has over $3.5 billion of wind assets and $2.6 billion of other assets under management with a portfolio of more than 20 wind farms across China totalling more than 3000MW, with a further 1500MW currently under construction. Guohua is a subsidiary of Shenhua Group Corporation Ltd.
In December 2011, the Deputy Premier joined Hydro Tasmania in announcing that it will be partnering with Guohua in the ownership, management and operation of the Woolnorth wind farms.
Afternoon – Meeting with Nanshan Group
Nashan Group is a diversified group in agriculture and tourism with existing investments in Australia.
Tuesday
28 February
9:00am – Guohua Energy Investment Co. Ltd / Hydro Tasmania signing ceremony
The Deputy Premier will join Hydro Tasmania and Guohua at its headquarters in Beijing to participate in the formal signing ceremony in relation to the partial divestment of the Woolnorth Wind Farm.
1.30pm – Depart Beijing for Hong Kong
5.10pm – Arrive Hong Kong
7.10pm – Depart Hong Kong for Melbourne
WEDNESDAY 29TH LAUNCESTON
Wednesday
29 February
7.25am – Arrive Melbourne
8.40am – Depart Melbourne for Launceston
9.40am – Arrive Launceston
11:00am – Attend AAMI Launceston Cup
• CHANDLER CORP MUST HEAR THE TRUTH ABOUT TVPM
Kim Booth MP
Greens Forestry Spokesperson
The Tasmanian Greens today called for the Primary Industries Minister Bryan Green MP to tell the whole truth about the Tamar Valley Pulp Mill project, when he meets with representatives from the Richard Chandler Corporation in Singapore.
Greens Forestry spokesperson Kim Booth MP said that it's unlikely the company would support the proposed mill it knew the full extent of community opposition, and the corrupt process by which it was approved.
"The Greens don't have a problem with Bryan Green meeting the Chandler Corporation about its proposed investment in Gunns Ltd, given that we ourselves have invited Mr Chandler to discuss the pulp mill," Mr Booth said.
"We just hope that Mr Green tells the truth, which is that this project is an environmental disaster in the making that it would trigger a massive wave of community protests were anyone foolish enough to attempt to build it."
"On the question of whether or not the meeting with Chandler Corporation constitutes material support for the pulp mill, it clearly does not."
"Anyone attempting to paint this meeting as some kind of material or financial support for mill is sadly deluded and potential shareholders would be well advised to keep their wallets shut."
"Mr Green needs to make it clear that the proposed pulp mill was found critically deficient by an independent assessment, and was corruptly fast-tracked by Parliament through a process that failed to assess the effect on the health and safety of 100,000 residents in the Tamar Valley."
"The corrupt assessment failed to take account the serious fine particle air pollution that will spew out of the chimney and become trapped under the Tamar Valley inversion layer, posing stroke and cardiac risk to the community"
"The assessment failed to properly take into account the pollution of coastal waters and the likelihood of contamination of fish species regularly caught and placed on the tables of families."
"It also failed to assess the risk to road trauma, and failed to carry out a cost study."
"It is therefore is strongly opposed by a large percentage of the Tasmanian community – around 70% to 80% of the population – which has been demonstrated in street marches of up to 15,000 people."
"The Tasmanian Greens will support the community in their absolute and total rejection of the pulp mill proposal."
Mr Booth also reminded the Chandler Corporation that the large areas of eucalyptus nitens plantation available to Gunns in many cases is underperforming and has been established using artificial tax minimisation schemes which have now all collapsed, so future wood flows are likely to be very expensive.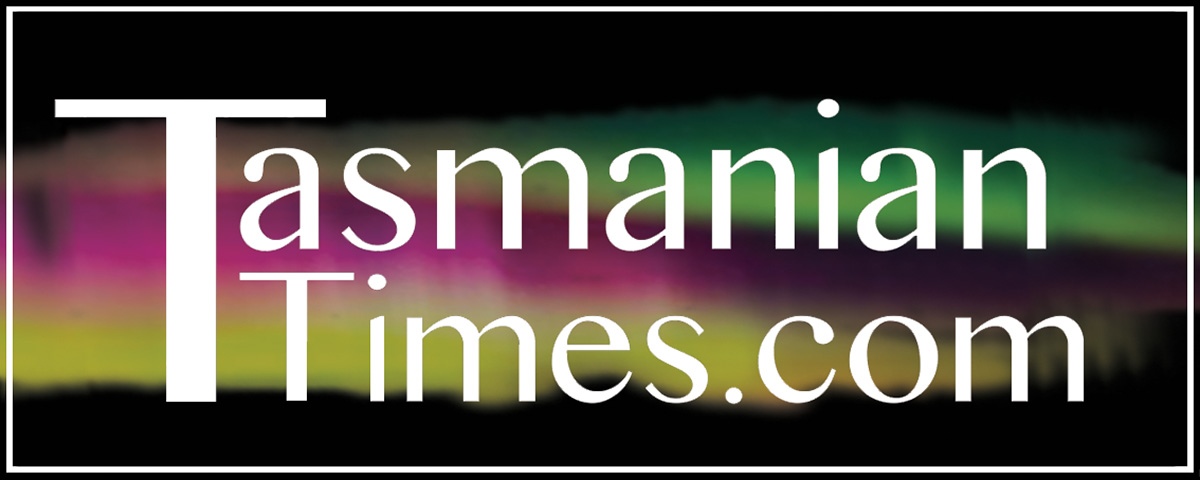 Author Credits: [show_post_categories parent="no" parentcategory="writers" show = "category" hyperlink="yes"]