Sarah Kanowski
Island #127, $15.95 (the cost of annual subscription, $60).
What a way to spend a cold mid-summer day in Hobart – lying on the couch, reading the latest Island magazine from cover to cover. Issue 127 of the Tasmanian literary journal (which should be sub-titled Not The New Yorker to avoid any confusion) is thoroughly entertaining. Entertaining as in intellectually enlivening as well as enjoyable.
Essay topics range from an account of the MS-stricken writer Gillian Mears's gruelling encounter with shamanism to Gay Bilson on why a jar of fig conserve is better than a shelf of food writing, Danielle Wood on what makes a Tasmania story and forestry academic Peter Kanowski on what he perceives as the new Tasmanian forest cabal (TT: The Tragedy of Tasmania's Forests: One act on from Flanagan).
Issue #127 starts with an intellectual depth charge from editor Sarah Kanowski about Arts Tasmania's decision to end 30 years of support and cut all $68,000 a year in funding to the quarterly. Arts Tasmania reasoned that "given that Island is competing with publications such as The New Yorker … there was limited benefit to the Tasmanian audience of maintaining a magazine just because it was published in Tasmania". Read Sarah's final editorial HERE:
The Australia Council has since stepped in to keep the magazine afloat but Kanowski has left anyway and is now an arts presenter for ABC radio.
In her parting editorial shot, she writes: "Literature, with celebrity exceptions, is not a pursuit that makes significant money. This is not a failure of the arts but an example of the difference between cost and worth. The same applies to hospital beds and school desks. Yet as [British political historian Tony] Judt pointed out, public conversation is so eviscerated that to value public goods ill-served by the working of the profit motive is to now appear hopelessly idealistic and naïve."
She concludes: "The question posed by [Judt's book] Ill Fares the Land – 'what of those goods which humans have always valued that don't lend themselves to quantification?' – is one we must again think and write and talk about. We need to reclaim the language and spirit of these goods, the ones essential to personal satisfaction and democratic vigour, but unmet by the market."
And why does such material need to emanate from Tasmania as well as New York? Stuart Glover, in his essay No Magazine is an Island, argues that if we don't tell Tasmanian stories, who will? And also, where else would Tasmanian essayists get published? "New York, London and Paris are ever more cosmopolitan in the voices they admit … but mostly, and this is not to criticise, these great cities privilege their own. The London Review of Books doesn't even consider unsolicited manuscripts …. Little magazines from elsewhere provide an alternative set of voices, tackling different sets of issues."
A prime example of the local strength of Island is Heather Rose's essay on The Reading Room, Brigita Ozolins' resonant, publicly embraced installation at the Tasmanian Museum and Art Gallery last year. Ozolins filled a room at TMAG with tens of thousands of discarded library books, piled haphazardly around an intimate setting of comfortable armchairs, rugs and reading lamps. The invitation to select a pile of books, made arcane by age or subject matter, settle in and start reading was irresistible.
Ozolins also created Kryptos, one of the standout pieces at MONA. The three maze-like chambers of Kryptos, where there's always a sense of a lurking minotaur, are lined with binary code. The binary code translates extracts from one of the oldest surviving written texts, the Epic of Gilgamesh, which was written in cuneiform. Rose writes: "Ozolins is a fascinating artist and, like many in Tasmania, vastly under-recognised for the quality of her work. It would be easy to assume Ozolins' work is from elsewhere. American artist Gregory Barsamian [creator of MONA's giant bronze and claymation head] when told Kryptos was made by a Tasmanian artist said, 'How could Hobart possibly produce fantastic art."
How could New York possibly produce fantastic art, you might just as well ask. Art scenes are villages, regardless of the size of the town they are based in.
From the arts industry to another Tasmanian mainstay, Kanowski's brother Peter, Professor of Forestry at ANU, riffs off Richard Flanagan's famous 2007 essay Gunns, the Tragedy of Tasmania to recast the tragedy as one of abandonment of the native forest industry, again to the benefit of "wealth for only a handful and poverty for many Tasmanians".
"The current act opens in October 2010 with the release of a Statement of Principles from a group of forest-sector actors – environment NGOs, and forest industry and forest workers' organisations – who have been in closed-door negotiations 'to resolve the conflict over forests in Tasmania, protect native forests and develop a strong sustainable timber industry'," Prof Kanowski writes.
"Concern about the hidden behaviour between key actors is at the heart of Flanagan's 2007 critique and many in the environmental movement had condemned the intergovernmental [1995 Regional Forest Agreement] on those terms. In the current manifestation, the continuing closed-door negotiations, between self-appointed parties with strongly vested and narrowly focused interests, provide a contemporary exemplar of such off-stage action."
Kanowski says timber giant Gunns has only been able to pursue its new strategy of moving out of native forest resources because of a decade of converting native forest to plantations. "This replacement of native forests with plantations was facilitated by the RFA as a trade-off for forest reserves and sadly acquiesced to by the majority of the conservation movement: another tragic element of recent Tasmanian forest history."
He argues that there are alternatives to the forest industry as it was and the industrial plantation model. "These futures lie partly in understanding and managing the landscape as a whole, not just as if its component parts were separable. It requires the application of well-established ecological, conservation biology and landscape management principles that recognise the complementarities between different management objectives and tenures. They lie partly in recognising that Tasmania's comparative advantage in forest products and service is not from input-intensive, short-rotation plantation forests grown for pulp; but in the low-input intensive management of some of its native forests; and the many co-benefits such management can deliver."
Island's new poetry editor, John Kinsella, doesn't mention Tasmania once in his "manifesto"; when he refers to regionality, he is referring to Australia in general.
"I always respect regional integrity, and believe 'small' and 'local' are necessary and generative, but I also feel we must keep our minds open to outside voices and that pluralism is a strength. I intend to publish at least one or two non-Australian (I don't even believe in 'nation', I believe in 'community') or should I say, poets writing outside Australia or Australianness, in each issue," he writes.
Kinsella's gifts this issue include Diane Glancy's Wind at the End of the World – Behind the world is a search engine // ferreting out its enemies // crossing borders // planning for its day – and Ouyang Yu's Two Roads, which reads, in part:
One is no one when he lives too long
Time accumulates in the flesh
There's no road back
Though the road forward does come to an end
The longest essay in #127, Ivor Indyk's Provincialism and Encyclopaedism, is about Les Murray, referring to the country NSW poet as "the priestly heir to the Boeotian rural ideal" – a phrase I intend to work into a conversation at the first available opportunity.
* Island's new editor is Dale Campisi, who told those attending the launch of #127 on February 1 he was taking over the editorship at a precarious time but that he was committed to the role of literary magazines. "The concept of high-brow and low-brow is really past its use-by date," Campisi said. "They are an opportunity to keep talking about important ideas."
• Tasmanian author Rosie Dub's new novel, Flight, will be launched by Tasmanian Writers Centre director Chris Gallagher at Fullers this Thursday, February 9, at 5.30pm.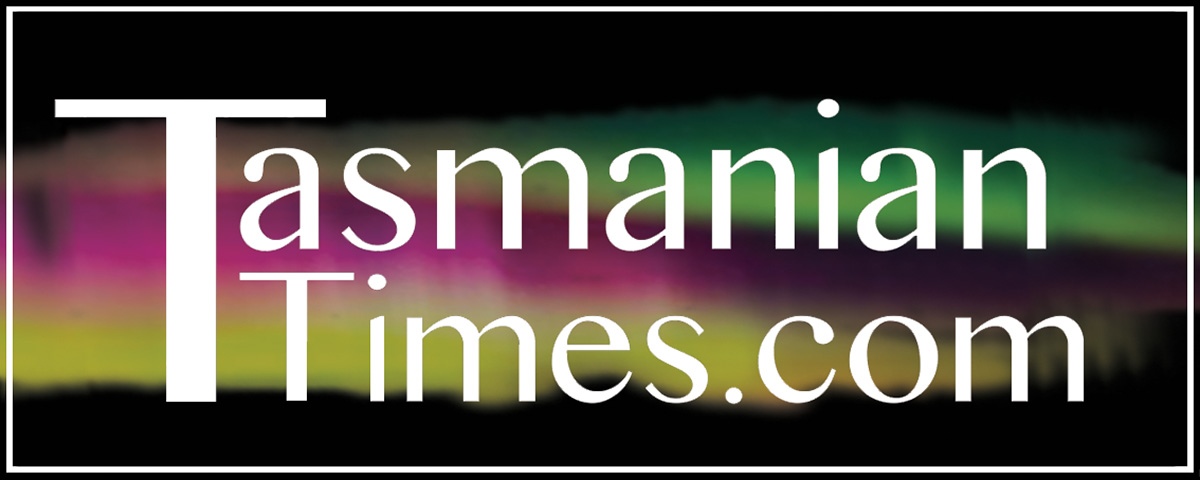 Author Credits: [show_post_categories parent="no" parentcategory="writers" show = "category" hyperlink="yes"]