Image: http://www.bmf.ch/en/news/?show=106
Lucrative dam 'deals' gag Tasmania politicians
FMT Staff
| October 21, 2011
Lucrative dam 'deals' gag Tasmania politicians Sarawak Chief Minister Taib Mahmud's secret 'weapon' over Tasmania's refusal to act on Ta Ann Tasmania's consistent losses (Revealed by TT's John Lawrence here: A dog: The Truth about Ta Ann Tasmania) is uncovered by Malaysian independent news website, FMT news.
KUCHING: The billion-dollar question as to how Chief Minister Taib Mahmud-linked Ta Ann Group managed to secure a logging deal in Tasmania including government perks and subsidiaries appears to have been answered in part with the disclosure that the Australian island state has a business finger in Sarawak.
In a covert "contra-styled" understanding, Ta Ann chairman Hamid Sepawi, who is Taib's cousin and business nominee, has awarded Hydro-Tasmania a partnership in the dam business.
Hamid, who heads Sarawak Electricity Supply Corporation, has allegedly made a Hydro-Tasmania subsidiary, Entura, a co-partner in three dam projects in the state.
While Entura secured the contract for the three dams last year, talks and Tasmania's involvement in the Murum Dam ran parallel to Ta Ann's logging negotiations with the Australian island state as far back as 2004-2005.
The infamous Murum Dam is part of Taib's grand plans to build no less than 12 dams across all of Sarawak major rivers within the next few years.
Taib's belief is that the 12 dams are essential to support the Sarawak Corridor for Renewal Energy (SCORE) when it is fully implemented.
The "deal" explains why Ta Ann's repeated losses in Tasmania have not been questioned.
'Intrigue over Ta Ann'
FMT columnist Clare Rewcastle Brown had earlier this month written that "there has been a level of intrigue" since 2005 as to how it was that Tasmania's state government was persuaded to welcome this foreign company at give-away rates.
She said Ta Ann was awarded numerous perks and subsidies amounting to A$30 million to set up its mills in Tasmania.
"Six years since and the operation is losing the state of Tasmania's money," she said, noting that "a strong lobby of local politicians are fiercely defending the policy of continuing to treat Ta Ann as if it was some wonderful form of inward investment benefiting jobs and the economy".
In its posting today, Sarawak Report, an online investigative portal, noted that the truth was finally "emerging" as to why Tasmanian ministers have "doggedly supported the venture and ignored concerns about corruption and human rights issues in Sarawak".
"It now emerges that while Ta Ann's involvement in Tasmania has been financially disastrous and environmentally controversial, the benefits for the state's (Tasmania) hydro-electric industry, headed by former state treasurer and government minister, David Crean, are extensive."
The report also further revealed yet another surreptitious move.
Hydro-Tasmania was last year awarded another lucrative contract to do a due diligence report on the safety of the Bakun Dam, in advance of the inundation.
While the portal has blogged about the "evidence of a persistent practice whereby workers watered down the concrete used in the dam…. tampering with the mixture of ingredients", Hydro-Tasmania appears to have "damned the project with faint praise" .
• Later on Sarawak Report: "Eco-Terrorists"? – Exclusive Revelations
• Yesterday on Tasmanian Times: Mr Harriss, Independent MLC, and Ta Ann

Bryan Green is greeted in Launceston

Bryan Green in greeted in Launceston
• Ula Majewski, Jenny Webber, The Last Stand: Giant Pinocchio sniffs out forestry lies & joins Ta Ann campaign
A seven foot tall Pinocchio has joined the campaign to expose lies being told to international markets about the so-called 'eco-friendly' nature of Ta Ann Tasmania's wood supply. Official reports have clearly identified that this company's wood requirements are driving logging inside high conservation value forests.
As Tasmania's Deputy Premier arrives home from his Asian trade mission, during which he met representatives of Ta Ann and Ta Ann's customer companies in Japan, questions must be asked about whether he truthfully explained the source of Ta Ann's wood supply and explained that it is not "eco-friendly" let alone plantation based. Did he discuss with Ta Ann an immediate halt to the logging within high conservation value forests in order to help the company retrieve its battered environmental reputation?
"Everyone knows Pinocchio's reputation, and now his nose for half-truths and misleading greenwash has led him to the Tasmanian forests and the stories being told about them by the Deputy Premier and Ta Ann in Japan. Giant Pinocchio visited logging coupes in the Picton Valley yesterday, and was absolutely appalled by the fact that destructive logging operations are continuing in these world-class forests, and furthermore, that Japanese companies are being misled to believe they are buying "eco-friendly" products sourced from these sites of environmental destruction" said Ula Majewski, Campaign Manager of The Last Stand.
"Giant Pinocchio is the latest addition to our taann.com.au team as he inspects forest destruction, keeps an eye on claims made by the Deputy Premier, and assists members of the public in taking cyber action to alert Ta Ann's Japanese customers to the true nature of Ta Ann's product" said Jenny Weber, Campaign Coordinator of the Huon Valley Environment Centre.
"It seems that the Deputy Premier has glossed over the real environmental problems with Ta Ann's wood supply, but this simply will not satisfy companies in Japan who are serious about their environmental reputation being based on substance and not on misleading spin" said Ms Majewski.
"We hope that Ta Ann will have suggested to the Deputy Premier that as Forests Minister he takes urgent action compelling Forestry Tasmania to immediately supply Ta Ann with wood from outside of the 572,000ha of ENGO nominated high conservation forests. Logging places that are being assessed for protection is totally unacceptable, and markets will never give it the tick of approval" concluded Ms Weber.
Questions must be asked about how the following facts were represented overseas by the Deputy Premier Bryan Green:
• Ta Ann Holdings claim in their Annual Reports, and their Japanese business partner SMKC advertise on their website, that their plywood flooring is eco-friendly and is made from plantation eucalypt. Yet in Tasmania Ta Ann is on the record saying that they cannot use plantations and rely on wood sourced from logging native forests, including from ENGO recognised high conservation value forests
• The Tasmanian Forests Intergovernmental Agreement signed in August explicitly provided that 430,000 ha of the HCV claim would be immediately given interim protection in its entirety, and best efforts would be made to confine logging outside the 572,000 HCV area. Instead business as usual logging has continued, including inside the 430,000 ha, with the complicity of the Deputy Premier and Forestry Tasmania – thus breaching the signed agreement of the Prime Minister and the Tasmanian Premier.
• Official reports on the scheduling of the logging state that Ta Ann's requirements are driving the logging inside the HCV areas.
• Ta Ann Tasmania insist that they require access to native forests, including the HCV forests, for the next 25-30 years.
• Although Ta Ann can only mill logs of small dimensions this does not mean that they only take logs from previously logged and replanted second growth forests – although this is misleadingly implied in their Tasmanian pamphlets
• TASMANIAN SAWMILLERS POINT THE WAY FORWARD
While Industry Old-Guard Refuses to Change
Kim Booth MP
Greens Forestry Spokesperson
The Tasmanian Greens today welcomed moves by Tasmanian sawmillers to develop new-generation, plantation timber building products as an example of how the state's industry is beginning to adapt to changing markets.
Greens Forestry spokesperson Kim Booth MP said Tasmania was well placed to develop an industry based around high-value, specialist products like laminated structural timbers.
"It's a very positive development that these smaller timber industry entrepreneurs are coming together to find ways to adapting to changing markets," Mr Booth said.
"While the big industry players continue to blame others for their failed business model, these smaller sawmillers have seen that the future of the Tasmanian timber industry is in high-value, differentiated products."
"The future of the timber industry will depend on using timber more efficiently, retooling sawmills to achieve higher recovery rates, and managing the plantation estate to deliver more high grade products."
"The Tasmanian Greens have been saying for a long time now that Tasmania is unable to compete globally with low-value, high-volume commodities like native forest woodchips."
"This move by sawmillers if the first indication that the industry is restructuring itself to safeguard jobs through innovation and meeting the expectations of international markets while operating in a way that respects Tasmania's high conservation value forests."
"The Greens' Forest Transition Strategy sets out a vision for the Tasmanian timber industry based around secure and sustainable jobs, and the protection of high conservation value forests. This announcement by Tasmania's sawmillers is one that our Strategy would clearly support."
Mr Booth also said that the Greens agree that the West report must be released publicly, but once the Signatories have had an appropriate opportunity to review the document and be briefed by Professor West.
• GREENS MEET WITH RICHARD CHANDLER REPRESENTATIVES
Nick McKim MP
Greens Leader
The Tasmanian Greens today said that they had met with representatives of Richard Chandler Corporation.
Greens Leader Nick McKim MP said that he and Greens Forestry spokesperson Kim Booth MP had met with Richard Chandler representatives as part of the Corporation's due diligence consultation regarding its potential investment in Gunns Limited.
"The Greens' meeting with representatives of Richard Chandler, as part of their due diligence consultation process, was cordial and provided us the opportunity to state directly the Greens' position on the Gunns' Tamar Valley pulp mill."
"We congratulate Richard Chandler Corp for conducting this stakeholder consultation as part of their due diligence process," Mr McKim said.

Link to Richard Chandler Corporation Consultation Framework: http://shareviews.com.au/
• Anger at secret deal on Tasmanian forests
by: Matthew Denholm, Tasmania correspondent
From: The Australian
March 01, 2012 12:00AM
TASMANIA'S logging agency and peak timber body have secretly signed a deal giving ownership of all new conservation reserves under the federal forest peace agreement to the state's Aborigines.
The extraordinary deal will infuriate green groups because the new reserves – expected to be at least 200,000ha, and up to 430,000ha – would not become national parks managed by conservation agencies.
Read the rest in The Australian here
• Vica Bayley, Wilderness Society: Forestry Tasmania deal undermines Forest Peace and Tasmanian Government
A potential MOU between Forestry Tasmania, a Forest Industry representative and parts of the Aboriginal Community to transfer ownership of several hundred thousand hectares of public land represents a new low in the practices of the out-of-control Forest agency and provides Government further reason to reform or disband the controversial agency.
"This looks like another attempt by Forestry Tasmania to derail the Forests Agreement, preempt its outcome and wind back the environmental outcomes and reinforces existing calls for urgent reform of the agency," said Vica Bayley, spokesperson for The Wilderness Society.
"Whether or not the content of the MoU is a good or bad idea, it is not the role of FT to make agreements about public land. This should rightfully be negotiated between Aboriginal communities and the Tasmanian Government."
"We support the progression of land justice issues including the return of Aboriginal lands in Tasmania and believe there are ways conservation protection and Aboriginal ownership can co-exist."
"Given the highly political and obstructive role of Forestry Tasmania over the course of the Forest Agreement process, it is time for the Government to put its foot down and reign in FT by changing personnel, culture and governance in the Agency so that it is working for, not against the public good."
"It's not the role of Forestry Tasmania to negotiate land tenure or handback issues with Aboriginal Tasmanians and we'd encourage Aboriginal representatives to go straight to Governments, who ultimately have carriage for policy and legal obligations."
"This demonstrates the fact that Forestry Tasmania believes it is above Government and Government must act to assert control and give its own forest process a chance of success."
"Forestry Tasmania should have no involvement in any ongoing management of conservation reserves that flow from the IGA. It should be reformed as a matter of urgency," concluded Mr Bayley.
• Will Mooney Huon Valley Environment Centre: Scientists challenge native forest biomass
Media Release
Huon Valley Environment Centre
1st March 2012
Scientists challenge native forest biomass
Oakeshott's decision faces sparks growing concern
16 leading Australian scientists, researchers and medical professionals have signed an open letter of
concern to Robert Oakeshott MP, calling on the member of Lyne to urgently reconsider his support
for incentives that would prop-up native forest burning power stations.
The letter, sent to all members of federal parliament, outlines seven major reasons why burning
timber from native forests to generate electricity threatens ecosystems and communities as well as
exacerbating climate change.
The letter is a response to Mr Oakeshott's decision to disallow a change to the Renewable Energy
regulations that would have have ruled out incentives for electricity generated from burning native
forest timber. It was coordinated by grassroots environment groups in Tasmania and New South
Wales.
'Mr Oakeshott's decision to disallow this change could have devastating impacts for
communities and ecosystems across Australia,' said Huon Valley Environment Centre spokesperson Will
Mooney.
'Across Australia and around the globe, communities, health organisations and concerned scientists
have rejected the kind of large scale wood burning power stations that Mr Oakeshott's decision
would support. This letter is further evidence that the tide is turning against plans to burn our native
forests for power,' Will Mooney said.
The disallowance motion, ensuring burning native forests will be eligible for classification as
renewable energy, will pass if it is not rejected by the House of Representatives by the 21 March.
• Download letter to Rob Oakeshott: scientists_biomass.pdf
• Lara Giddings, Premier: Reports on land hand-backs wrong
The Premier, Lara Giddings, today rejected reports that a deal had been done to transfer potential new forest reserves to the Aboriginal community.
The State Government is aware that the Aboriginal community approached Forestry Tasmania recently to explore the potential of owning and managing new areas of reserves, Ms Giddings said.
I understand the Aboriginal community s long campaign for land hand-backs and there is nothing untoward about the preliminary discussions that have occurred with Forestry Tasmania and the industry.
Constructive and creative discussions on the issue of Aboriginal reconciliation should not be discouraged.
Contrary to reports, there has been no deal signed to hand over public land and such a proposal would need to come before Government and ultimately the Parliament.
There is no proposal before Government for us to consider.
I must stress that our priority is to progress the Intergovernmental Agreement on Forestry.
The IGA gives us the best possible chance of resolving the long-running conflict in our forests and now is not the time to be distracted from that important goal.
Ms Giddings said the Tasmanian Government had established a formal process to progress the issue of land hand-backs.
We are keen to work with the Aboriginal community on the issue of land hand-backs and we are progressing this through the Aboriginal sub-committee of Cabinet.
• Click the link to Garry Stannus' rerport of Bryan Green's welcome: : oldtt.pixelkey.biz/downloads/PinocchioandBryanGreen.pdf
• Senator Bob Brown, Greens Leader: Forest rogue
Forestry Tasmania is a rogue agency which is planning to siphon million of dollars from the Intergovernmental Agreement on Tasmania's forests signed by Prime Minister Gillard and Premier Giddings last August, Australian Greens Leader Bob Brown said today.
"The draft memorandum of understanding with Aboriginal representatives, revealed today in The Australian, would siphon millions off to pay for its own dud tourist ventures, and to get an Aboriginal stamp of approval on the clear-felling, firebombing and destruction of Tasmania's wild forests. It's a cruel episode," Senator Brown said.
"The deal reportedly includes Indigenous endorsement for the Australian Forestry Standard, a discredited industry-created brand. Logging operations in Tasmania already occur under this 'standard', which accepts clear-felling of old-growth forests and wilderness areas.
"There should be a much better outcome for all concerned, including Aboriginal Tasmanians," Senator Brown said.
http://bob-brown.greensmps.org.au/content/audio/bob-brown-press-conference-forestry-tasmania-labors-cabinet-and-media-inquiry-1-march-
• Download Garry Stannus' report of Bryan Green's welcome: oldtt.pixelkey.biz/downloads/PinocchioandBryanGreen.pdf
• CONFIRMED: FORESTRY TASMANIA STILL UNDERMINING IGA
Nick McKim MP
Greens Leader
The Tasmanian Greens today supported the Tasmanian Aboriginal community in its desire for significant land returns, including land of economic value which could provide an income stream for Aboriginal people.
Greens Leader Nick McKim MP said he understood that ownership and management of traditional land is fundamentally important to the Aboriginal community and fully respects their right to be involved in current discussions, but the proposed MoU raises serious concerns Forestry Tasmania and Forest Industries Australia Tasmania (FIAT) are continuing to attempt to undermine the IGA.
Mr McKim also said that the released document confirms that FIAT has been playing a double-game undermining the work the Signatories have undertaken to further the Tasmanian Forests Intergovernmental Agreement (IGA).
"The exposure of this draft MoU confirms beyond a shred of a doubt that Forestry Tasmania has gone rogue, and is continuing its blatant attempt to undermine the IGA."
"It also proves that this rogue government-owned agency is defying government policy as the Premier has signed up to deliver the IGA."
Mr McKim said that he looked forward to an ongoing dialogue with representatives of the Tasmanian Aboriginal Community around issues like land returns, management models and financial revenues for the Aboriginal community.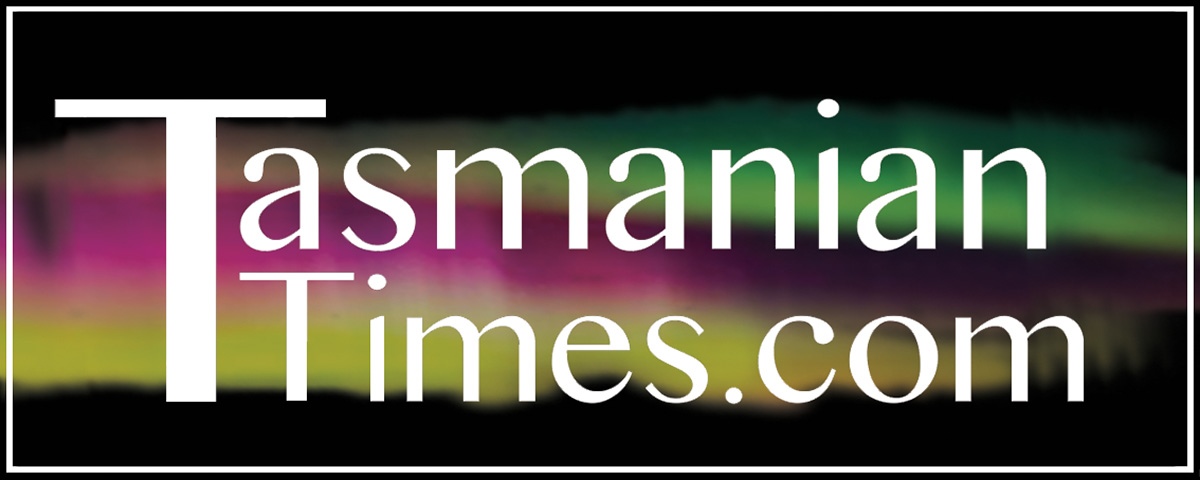 Author Credits: [show_post_categories parent="no" parentcategory="writers" show = "category" hyperlink="yes"]