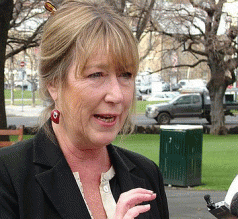 On May 7th Tasmanians go to the polls for three Legislative Council elections, all of which are of at least some interest (Rumney and Launceston especially so). The bounty could have been even richer, but Murchison MLC Ruth Forrest has let the side down by getting reelected unopposed.
With Labor contesting every seat and the incumbent Labor government polling very badly, these seats will also provide good tests of the extent to which Legislative Council elections do or don't reflect state election voting patterns. I believe that the widespread view that the Upper House is totally different to the Lower House is an overstated one – and for a striking example of this, have a look at my recent lower/upper house comparisons for Derwent.
Rumney
Rumney takes in the outer suburbs of Hobart's eastern shore, as well as the rural areas surrounding them and the Tasman and Forestier Peninsulas. The seat is mostly comprised of the former division of Monmouth, which was redistributed in 1998. Conservative independent Stephen Wilson had held the seat for eighteen years and it was something of a boilover when independent Labor candidate Lin Thorp unseated him by 65 votes. In 2005, Thorp, as an endorsed Labor MLC, faced only modest opposition from Sorell Mayor Carmel Torenius, Clarence alderman David Traynor and the Greens' Glenn Millar. Thorp topped every booth but one and with a primary vote of 51% was not required to go to preferences.
We can throw that form book right out the window because this election sees Thorp in a fight for political survival, and the strange thing about the fight is that it's not even clear who the enemy is. Rather, the feeling that the seat is essentially "open" with the incumbent routinely attracting media labels like "embattled" and "beleagured" has caused opponents to appear from all directions. This even includes an unusual case of apparent friendly fire.
Lin Thorp was generally seen as a fairly successful Legislative Councillor for her first term and a half, but her last couple of years as a Minister (currently for Education and Skills, Children, and Police and Emergency Management) have been endlessly troublesome. The defining incident of Thorp's recent career has been the grimly Tasmanian tragedy of a 12-year old girl prostituted against her will to around 100 men. Not only has Thorp had to admit that the government failed the girl in question (a failure that in my view began with a gutless backflip on sex industry reform in the Judy Jackson era) but controversy over the recommendations of then Children's Commissioner Paul Mason, and over his replacement, has continued to plague her re-election attempts, and created disputes about her campaign tactics. She was forced to apologise to Mason and had to fend off speculation that she had breached the Ministerial Code of Conduct. Accusations of junketing haven't helped, and Thorp is now a regular target for Opposition claims of "incompetence" in some portfolio or other.
Thorp could have been the subject of either a censure or a no confidence motion had the Liberals and Greens agreed on one or the other (the fear of the latter even causing the Premier to melodramatically threaten a new election that Labor would have been annihilated in). Thorp's cause then wasn't helped by Doug Parkinson reopening the issue, and even the most recent finding clearing her of wrongdoing or bias over the replacement of Mason was not entirely complimentary in competence terms.
Something else we can discard with Thorp's past form is the perception of Rumney as a particularly Labor-oriented electorate. Not anymore. While then state Liberal director Jonathan Hawkes described it as "traditionally a strong Labor seat" the 2010 lower house booth results showed that state Labor support there right now is only around the state average. The electorate is actually quite a mixed bag. It includes diehard Labor areas like Clarendon Vale (67% Labor vote) and Rokeby (56), and Labor support in the Sorell area booths is also typically well into the forties (58 at Primrose Sands). However, the areas surrounding outer Clarence are a wasteland for the party, with Liberal-voting rural and high-income demographics and Green-voting treechangers bombing the Labor primary into a distant third at booths like Seven Mile Beach (21), Sandford (21), South Arm (22) and Cambridge (24). Booths on the peninsulas vary with Labor topping some comfortably but others narrowly in the Liberals' favour.
The Greens topped the Sandford booth with 42% in the 2010 lower house election, and also did well at South Arm (36) and were in the low 30s at Dodges Ferry, Dunalley, Lauderdale, Seven Mile Beach and Taranna. Overall the Greens now poll quite well in Rumney, running over three points above their state average. Their candidate is former teacher and now "tourism accommodation manager" Penelope Ann, who was a minor candidate for Denison in 2010 polling 811 votes, but lives in Risdon Cove. Her candidacy was announced on March 19.
The Liberals were strongest in 2010 in Cambridge (48), Seven Mile Beach (47), Richmond (43) and Lauderdale and South Arm (41). Overall their vote was a few points below the state average, dragged down by the predictable wipeout in low-income Clarendon Vale (21) and by Labor's strength on the Sorell fringes. But in the current situation, with the Labor minority government recording worst-ever polling and a sitting member under severe fire, the seat is winnable for a Liberal-aligned candidate. The Liberals have declined to endorse anyone, but Liberal Tony Mulder is running as a not-even-thinly-disguised Independent, complete with recycled signs from his 2010 state campaign.
As Liberals go (endorsed or otherwise), Mulder is an unusual candidate. A former police commander and current Clarence alderman, he is seen as leftish and unpredictable by Liberal standards and often discards conventions of careful political speech and fires off, in an often intelligent but also forthright and idiosyncratic style. A particularly strident example of Mulder on the loose can be seen here. Mulder has been a solid but unspectacular performer at Clarence council level, but attained a higher profile in the 2010 state election for Franklin where he polled 2106 votes, not far behind second Liberal Jacquie Petrusma on primaries and a decent effort given he was competing against Will Hodgman. Mulder's name recognition was highest in the Clarence booths, peaking in Rokeby where his share of the Liberal vote was almost twice his electorate average. About 42% of Rumney voters live in the Clarence council area – an area that is better than average for the Liberal vote despite the inclusion of Rokeby and Clarendon Vale.
Another independent with recent party links is Cate Clark, who resigned from the Labor Party earlier this year but is running as an Independent in Labor colours (compared to the new-Labor yellow preferred by the incumbent) claiming that the government has lost the plot and no longer represents core Labor values. Clark, the founder of the Eastern Shore Community Association, has family connections to the Brown/Ritchie clan (indeed, her sister is sitting Labor Senator Carol Brown), and Sue Neales drops hints that there is no love lost (for unstated reasons) between that family and Thorp.
The Liberals can't contain their glee, claiming this is an unprecedented example of Labor faction (intra-faction, even!) fighting gone completely feral. Conspiracists have even claimed it is a faked fight and that Clark's real role is as a softener – to allow annoyed Thorp voters to cast a protest vote without voting 1 for Mulder or Mason*. (If that's the plan it could backfire, since it enables Green voters to validly vote 1 Ann 2 Mason 3 Clark and then stop.) Meanwhile Clark strikes a don't-mess-with-me pose and informs the Mercury that she has her "finger on the pulse of the community around" Rokeby. That I do not doubt, but what Labor loyalists generally will make of all this, and whether they are ready to ditch Thorp and adopt Clark is less clear. Assuming Clark is serious, she may find that establishing an electorate-wide profile as a first-time candidate encumbered by spending restrictions is still difficult.
Another first-time candidate, whose motives have been even more scrutinised is Paul Mason, an independent with no known party affiliations. Mason, a "family and injuries compensation lawyer" who moved to Tasmania six years ago, is also the former Children's Commissioner, who failed to win reappointment, and then questioned the independence of that decision. While there has never been proof that his replacement was appointed on a basis other than merit, the idea that he might have been shafted for releasing a critical report about the child prostitution incident has made for endless media cover. This has given Mason a very high profile indeed. Given that the election is about whether Lin Thorp deserves to be returned, and given that that incident and its fallout is high on the list of reasons why she might not, Mason is the high-flying candidate on the issue.
That said, I'm not convinced media-darling status will get Mason over the line. For one thing, his connection to the electorate is weak. Mulder and Clark don't live in the electorate either, but Mulder is an alderman for much of it, while Clark lives just outside it and has clear community links. In Mason's case, it's all too vague and the way the western-shore dweller talks about Rumney seems forced and unconvincing. For instance if Opossum Bay is one of his favourite places, then why can't he even spell it? ("Opossum" hails from the Algonquian "aposoum" and does not require an apostrophe – indeed our "possum" is the real contraction. I knew you'd all be fascinated.)
It's also not clear Mason understands what he is running for – his site claims the Upper House seats "represent larger electorates than the seats in the Lower House" (generally false, although the larger size of most Lower House electorates is more than compensated for by each returning five members). He also claims the presence of Cabinet members upstairs means "that votes in the Upper House have ceased to be a review at all" (hardly convincing when only 2-3 out of 15 MLCs are in Cabinet at any time.) I am not alone in noticing Mason's propensity for overstated and sometimes even strange thought-bubbles; Greg Barns also also found a few choice policy quotes long before Mason became a candidate, and VEXNEWS takes a scathing view of the whole Paul Mason effort. Overall, the candidate seems politically inexperienced, and Thorp tripping over him on the campaign trail seems more an indictment on her situation than any great credit to his.
The final Rumney candidate is John Forster, a "business analyst" from Dynnyrne. Forster ran as an independent for Franklin last federal election, polling 2.8% in a field of four. He'll probably do better in this one but still won't greatly trouble the scorers.
It's hard to remember a case when a Government MLC has gone into an election with so much controversy surrounding them. Indeed, it's been 29 years since an incumbent MLC with formal party endorsement has lost their seat, so precedent is little guide as to what it takes to unseat one. With all Thorp's ongoing troubles, and with the Government she is part of so unpopular anyway, she would seem to be up against a perfect storm. But actually, it's not quite perfect. The one thing that it lacks is a perfect opponent.
I doubt there will be anyone near 50% on primaries in this one, and I suspect there will be a full distribution. If that's the case, who will be the final two? The Greens are unlikely to be there, although they should do well enough to influence the order of exclusions (unless Mason trashes their vote). Most likely the final two will be Thorp (or if she bombs out completely, Clark) and either Mulder or Mason. If Mason can reach third ahead of Penelope Ann, he might in theory leapfrog home on preferences in the same way as Andrew Wilkie and for much the same reason.
But can Mason even get enough primaries to get that far? Will voters buy a romantic media narrative in which the spurned employee gains poetic revenge on his former employer by defeating her as a political unknown at the ballot box? Even though, but for that history, he would not be a contender at all? I'm doubtful of this, and I think that Mulder is the serious non-Labor danger.
Launceston
Launceston includes a somewhat arbitrary-looking selection of the central, southern and inner eastern suburbs of the city as well as the satellite town of Hadspen. It is being vacated by originally Liberal-oriented (though you wouldn't really notice it anymore) independent Don Wing after 29 years in the saddle, but in the distant past both major parties have held it with endorsed candidates. Unusually, this year both major parties have endorsed candidates for the seat.
Launceston (division) is very much pro-Liberal. At the 2010 state election the Liberals topped every booth in it, except for three inner-city booths topped by the Greens. The Green share of the vote for the three main parties was around the state average (peaking in the mid 30s to low 40s in the inner city booths but dropping to the mid-teens at Prospect, Summerhill and Hadspen). The Labor vote was only about 31% (as low as around 20 in some inner city booths and as high as around 40 in the southern booths) and the Liberals polled around 46% (peaking with 58 in Norwood and 57 in Prospect and only falling below 40 in the Green booths in the inner city.)
The Liberal candidate is Sam McQuestin (slogan: "Let's Keep Launceston Strong"), recently the party's state president. While the connections of the McQuestin name and the saturation poster coverage might make him sound like Launceston's answer to Eddie McGuire, the candidate's website reveals he is but a humble retail and hospitality businessman. Apparently, it sounds more flattering than "bottle shop and tavern owner". McQuestin contested Bass for the Liberals in the 2006 state election polling an unremarkable 1745 votes. He made few friends on TT in 2007 when he referred to soap opera actress and celebrity pulp-mill opponent Rebecca Gibney as a "high-profile example of the retiring or itinerant serial complainers who are holding back Tasmania's economic development", who had no "right to tell the rest of us how to live our lives". This comment was widely interpreted in light of his family connections to Gunns.
McQuestin has been organised and very active as a candidate, arguably even hyperactive. He put his name forward last May and was preselected not long after. This allowed him to advertise heavily outside the electoral spending period. More evidence of advance organisation could be seen in early March, with McQuestin posters abundant on arterial roads in southern Launceston and other candidates then not really out of the blocks. His website has been updated with numerous press releases and he seems to be the candidate getting the most media publicity, especially keen to flog north-south parochialism on issues like sports fixtures and public servant relocation. But can McQuestin actually win? For a contrary view see Sam McQuestin is unelectable. For Anything.
The Labor candidate is Steve Bishop (slogan: "Your Voice For Launceston"). Bishop is a widely experienced local lawyer who has also been a board member of the Launceston and Tasmanian Chambers of Commerce and has worked with the Anti-Discrimination Commission. Bishop comes across as a solid and dependable choice of candidate whose long CV in the area may provide a degree of contrast to McQuestin whose professional life seems thin on detail. However, there is not much evidence of media activity from the candidate thus far, and there is really no reason to believe that any Labor candidate at all should win this seat at the moment.
The more intriguing challenges to McQuestin's omnipresent campaign come from two local independents. Rosemary Armitage ("100% Independent") was elected to Launceston City Council in 2005, then won the Deputy Mayor position very easily in 2007, and then ran for the top job in 2009. She narrowly topped the aldermanic poll with over 6000 primary votes, but incumbent Albert van Zetten clung on to the mayoralty by three votes after various recounts. Rumoured as a possible Liberal state election candidate (but rejecting the concept to preserve her independence – a wise decision as the Liberals couldn't win three seats) Armitage is clearly high-profile and popular and has built a large electoral following very quickly. Whether this is a really serious run or a profile-raiser for local government elections is not yet clear; it is notable that Armitage's website is very strongly focused on council-level issues.
Lou Clark (whose slogan "Please help Lou Clark Keep our City, Launceston, Independent" is a mouthful compared to the others) is clearly serious, complete with TV ads. Clark recently completed a term as Executive Officer of the Launceston Chamber of Commerce and is the former Launceston Manager of WIN Television. She is also chair of the Festivale Committee and has a fine array of community connections.
As with Armitage, it is not too clear what Clark's political orientation is (pro-business but otherwise stressing community issues and "evidence based decision making" in a centre-left style manner) and also as with Armitage there is a strong emphasis on local issues. Clark's name was also rumoured to be in the mix as a possible Bass Liberal candidate but she wasn't interested either. There is a general freshness and modernness about Clark's campaign material that should play well with younger voters not firmly in the Liberal fold. At the same time Clark lacks the political experience of McQuestin and Armitage and will need to establish her credentials on issues through the press during the campaign period.
A force (or farce?) that isn't serious about this one is the Tasmanian Greens. They were to announce their candidate in January, then there was no announcement, then at the end of February, Sancia Colgrave announced that she was the endorsed candidate, except that she wasn't anymore because she wasn't actually running. The Greens were expected to announce a new candidate in March, along came April and still nothing. Steve Bishop could be "left" enough to get some of their votes, but I believe the absence of a Green candidate most helps Armitage and Clark, especially Clark, who no longer need to worry about beating the Green primary in order to obtain Green preferences.
With two party-endorsed candidates and two strong independents, this one should go to preferences, and any primary below 20% would be a bad result for any candidate. Clearly there is enough Liberal strength in the electorate for McQuestin to win this easily if Liberal voters are willing to vote for a party-endorsed candidate (and that party-endorsed candidate in particular) rather than for an independent. If too many prefer the independents, however, McQuestin will find that even with a quite large primary lead, he won't be safe. There should be a strong preference flow from whichever independent is excluded first to the other, and if McQuestin has to hold off Clark or Armitage on Labor preferences he would want to have at least a ten-point lead. For these reasons, the McQuestin camp should be aiming for a 40+ primary. Anything below 35 may well not be enough.
Derwent
Derwent is a large division that includes New Norfolk and the Upper Derwent Valley as well as outer Hobart suburbs and satellite towns on both sides of the river. It is the Labor Party's heartland in the Legislative Council. It has been held by the party since 1979. Seven times in a row their candidate has won, every time with an outright majority.
The seat was last contested (if you call it that) in 2009, when Treasurer Michael Aird, who is now retiring partway through his term, won it comfortably but less impressively than the previous state election figures had suggested. At the time the mediocre result for Aird was seen as no portent of the coming state election by Sue Neales and an indicator of "no great baseball bat mood" by Peter Tucker (which I agreed with) – while Richard Herr saw the result as portentous and perhaps akin to the infamous Bass 1975 by-election swing which signalled the impending demise of the Whitlam government. Well, Herr was right on this one (though perhaps had Labor run a remotely decent state campaign it would have been a different story). As a form guide for the 2010 state election, Derwent was actually very close.
The 2009 Derwent results of 51.6% for Aird (Labor), 33.5% for Branch (at the time a strategically lapsed Liberal) and 15% for Gunter (Green) were remarkably similar to the 2010 state election results of votes cast for the three main parties in the Derwent booths, which were 55% Labor, 29.5% Liberal, 15.4% Green. This isn't a coincidence – booth by booth, the results are extremely strongly correlated, and in some they are virtually identical. In the four Glenorchy (Denison) booths, the 3-4% difference between the two elections in the major party votes blows out to an average of about 10%. This is unsurprising since these booths are all on Jenny Branch's council territory, which would have inflated her Legislative Council vote greatly (and her state election vote by a lesser amount with more opponents competing for votes cast on name-recognition). In the state election her proportion of the Liberal total in these booths was double her electorate average (nearly three times in the Abbotsfield booth which was her best booth in this regard in all of Denison.)
In both elections Labor won nearly every booth in Derwent, and in the state election Labor outpolled the Greens and Libs combined in half of them. Especially strong Labor booths include the working-class areas of Bridgewater/Gagebrook, New Norfolk (especially the northern side) and some of the lower-income Glenorchy areas. The Labor vote bottoms out around the high thirties to low forties in a few rural booths like Westerway, Tea Tree, and Hamilton (the Liberals won these three in 2010) and also in areas like Molesworth and Lachlan where the Green vote goes through the roof, but even the party's very worst booths in Derwent are no worse than its state average.
After rumours of David Llewellyn, Paul Lennon and other high-profile improbables, the endorsed Labor candidate is Craig Farrell, the Deputy Mayor of Derwent Valley. Farrell's past electoral form is OK but nothing special. In retaining his council seat in 2007 he did top the poll, but with 15% in a field of ten he didn't make quota on the first count. Then in 2009, admittedly with the disadvantage of not being an aldermanic candidate, he won the Deputy position with a reasonably close margin (53.8% after preferences) against very modestly-performed opposition. Farrell also ran for the party for Lyons at the 2002 state election, polling a modest 1316 votes as almost all the non-incumbent Labor votes were soaked up by Ken Bacon. It really doesn't matter because Farrell ticks the boxes as a local candidate who should connect well with working-class voters without creating too much of a backlash, and with some profile around the heart of the electorate.
Jenny Branch is again a candidate, but this time appears as an estranged ex-Liberal. The Glenorchy alderman and former state Parents and Friends president blasted the party in November accusing it of being male-centred, narrowly-focussed, secretive, change-resistant and more. Prior to that she had polled quite well in Derwent (as discussed above) and then polled 1428 votes in Denison (the lowest of the five Liberal candidates). Although Branch announced her candidacy back in November little evidence of campaign activity has been noticed thus far.
The Greens have nominated Phillip Bingley, a very experienced New Norfolk environmental health engineer under whose leadership New Norfolk won the 2010 Tidy Town award.
Central Highlands Mayor Deidre Flint is an independent candidate with a Liberal Party past. Flint was elected unopposed as mayor of Central Highlands in 2002 and again in 2005, won easily in 2007 (polling 43% of the aldermanic vote as well) and then had a vaguely close 57:43 win of the mayor position in 2009. Flint is clearly very popular in her own area, but it makes up only a few percent of the Derwent voter base, and is an area where Labor's standing isn't crash hot anyway.
Another Liberal-ish independent is Ray Williams, a New Norfolk retailer and former Hobart Sporting Car Club President who was a Derwent Valley councillor for over a decade, but was narrowly unseated in the 2007 councillor election. Williams stood for Lyons for the Liberals in 2002, polling just 1019 votes, which shouldn't be held too much against him as that year was a shocker for the party. Williams' campaign is pushing a "traditional user" focus – the candidate sees "hunting, fishing and associated country past times" to be under pressure from "extreme Greens" who are "taking away the sport and leisure activities that I and many other law abiding Australians enjoy."
The 2009 and 2010 results suggest that had Derwent gone to preferences it would have been something like 62-38 in Labor's favour. That's already factoring in the backlash at the last state election. There could be even more backlash this time around following the Labor-Green deal and because some voters will perceive Aird's retirement as a cynical superannuation grab, but it's hard to see it being worth enough swing for anyone else to win, especially without a single clear conservative challenger.
I'm expecting that the Labor candidate will poll a primary of well over 40, the Greens will get their usual 15 or so, and the rest will scatter between the three Liberal-ish independents. About the most excitement we should hope for (and I think it's pretty likely this time round) is that Labor's fortunes are at so low an ebb and their candidate low-profile enough that preferences are distributed in Derwent for the first time since (sigh) 1955. Even if this happens, I expect Farrell to win anyway.
I will probably post an update to this article a few days out from polling dealing with the last few weeks of campaigning and any further thoughts I may have on the likely results.
* For a correction of Sue Neales' comments about Balmain see comment 21 here
First published: 2011-04-16 08:33 AM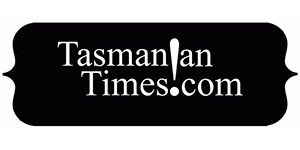 Author Credits: [show_post_categories parent="no" parentcategory="writers" show = "category" hyperlink="yes"]