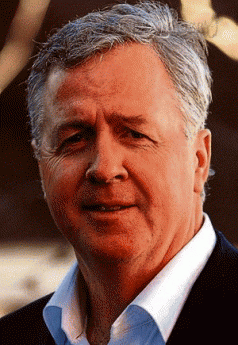 GUNNS Ltd managing director GREG L'ESTRANGE answers the critics and puts a case for frank debate over the Tamar Valley pulp mill plan.
THERE comes a time in any debate when someone has to shout above the din and call for quiet.
I'll take on that role just this once, and put fairly and squarely on the table the view of Gunns in what I see has become a far too emotional and destructive shouting match, rather than frank, healthy debate about the pulp mill, a major infrastructure project for Tasmania.
Gunns wants and needs a pulp mill. I don't resile from that, and will take all reasonable steps to secure the Bell Bay pulp mill in my role as managing director.
Some of those reasonable steps are exactly what Richard Flanagan called for in his last pulpit thump published in The Monthly nearly four years ago (Gunns Out of Control, HERE). The most significant of these was a decision by Gunns to abandon native forest logging and commit to 100 per cent plantation fibre source. That was a hard decision but one that should be recognised as a significant one.
Gunns made that decision for many sound reasons. I have a duty as a director to maximise long-term value for shareholders and I have, as part of that, a duty to the community in which my company operates. The two are inextricably linked.
Seeking peace with environmental campaigners and satisfying market demand for plantation-sourced pulp are compatible. These both mark the decision-making of a modern company trading back into growth and recognising a changing social and economic operating context.
The decision to exit from native forests was not based on the science that underpins native forest management or the long history we have had within the Tasmanian industry, but a judgment of what is needed to secure Gunns's future in response to a fundamental shift in community values and ultimately the market for forestry products.
We will look back in time and see this period as a critical moment in history. The environment leadership and a forestry "dinosaur" have had the maturity to see that their goals are, for once, aligned. Whatever motivations we bring to the peace table, we share a desire to see the native forest industry change. I restate: Gunns will not return to native forest logging, no matter what the outcome of the forest agreement talks.
I am not painting Gunns as born-again environmentalist to do so would stretch credibility too far but I do ask that people, including Richard Flanagan, understand the reason environment groups and Gunns had even tentatively managed to sketch out a future with no native logging by Gunns is because of mutual interest.
They, and many in the community, want it, and Gunns wants it. Richard Flanagan wanted it four years ago, but now it seems that is not enough.
I have consistently held that the supply of value-added pulp is the way of forestry's future, not export woodchips, and our customers have made it clear that any pulp they take cannot come from native forests.
To get out of native forests, we need a pulp mill. It's as simple as that.
I am unashamed of my intent to make peace with the environmental movement, even if it has caused a backlash in my own industry. Thirty years of fighting is far too long, and the casualties far too great. To fail to have a reasoned debate about the pulp mill, to fail to put aside long-held prejudices on all sides at this critical juncture, fails all Tasmanians.
The smoking ruin of that battle is a chronic distrust of government, Gunns and the now-fracturing environment movement. Which leaves us exactly where?
Is there any role for Gunns in taking the lead? I want to genuinely engage with our critics and supporters to make sure this mill gives more than it takes from Tasmania.
I don't expect long-standing and trenchant opponents of the mill to agree with me on the case that I put forward, but I do expect some recognition of the actions I have taken to operate Gunns differently, and in a way that deals with the stark realities facing my industry and with the stark realities of a few sections of the community that are upset and calling for Gunns's blood.
These actions have not been easy for Gunns, but we have embraced them as we are serious about change. They have included over the past 12 months:
A commitment to a plantation-only future for the pulp mill and our broader business.
The cessation of the usage of 1080 poison in Tasmania.
The start of the process to achieve dual certification of our forest estate by actively seeking FSC certification.
A voluntary retraction of legal proceedings, including the "Gunns 20" case.
The introduction of ECF-Light bleaching technology for the pulp mill.
The development of a Social Sustainability Framework to guide the transition to a modern business based on engagement, inclusion and transparency.
I can assure you of the transparency of our actions and the genuine desire to better engage with the communities in which we operate but for us to move forward requires a two-way street. I call on all parties to demonstrate the same transparency and willingness to engage.
My view is that Tasmania needs this mill, not just Gunns. The economy in Tasmania needs it. Exporting woodchips to Asia over the longer term does not provide the Tasmanian community with the best return on the significant plantation resource we have established here. But I put forward this view based on facts, and offer a commitment to listen, to discuss and explore options for a mutually agreeable future.
Richard Flanagan might want to go to jail in support of his long-held cynicism and contempt but it won't be Gunns's actions that put him there, it will be his own choices.
I want to engage in a proper discussion and I fully understand that putting old enemies aside is very difficult. We can't let that stand in the way.
Holding on to these feuds is a luxury I can't afford, nor can the rest of the Tasmanian community.
Published today in Mercury as 'Logger bid to bury hatchet', HERE
And, Mercury P45: Chopping through new chapter of pulp fiction:…as does former Forest Industries Association of Tasmania Chairman Julian Amos (but it isn't online)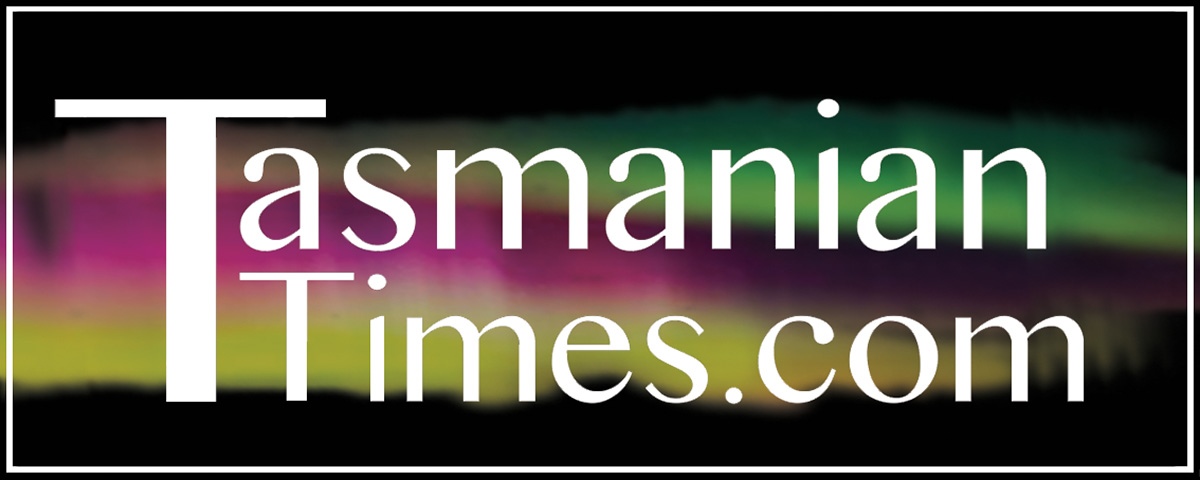 Author Credits: [show_post_categories parent="no" parentcategory="writers" show = "category" hyperlink="yes"]