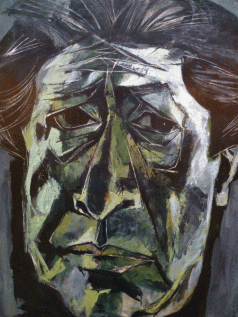 QUITO is an artistic city. There are murals everywhere, hundreds of diverse sculptures in the parks and streets, and all areas of the city have quality graffiti. However, Quito´s artistic son is undoubtedly Oswaldo Guayasamin. Copies of his paintings are everywhere in Ecuador but his legacy to his Country extends much further than cheap reproductions.
His two former houses were left to the people of Ecuador and are home to his huge collection of pre-Colombian artefacts and religious art. His extensive collection of crucifixes and catholic art are interesting as Guayasamin was not Catholic. It is clear however that the portrayal of pain and anguish interested him as well as the mixing of Catholic and indigenous beliefs in the early days of Spanish rule, evident in some of his acquired works. In addition to painting he produced sculpture, furniture and jewellery. Despite the beauty and uniqueness of the other work it was his paintings that really moved me.
´´My art is a way of praying and to scream at the same time… and the greatest consequence of love and solitude.´´
Often his paintings simply depict, through body and face, a human emotion – anything from anguish to maternal love.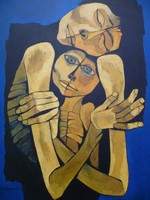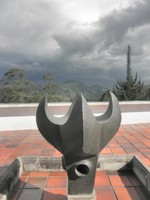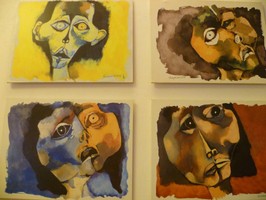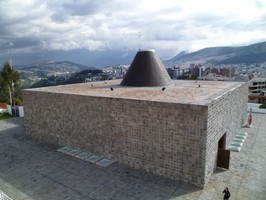 Some of his work and the Temple of Man
Oswaldo and his architect brother formed the Guayasamin Foundation and built the Capilla del Hombre (Temple of Man), which was completed in 2002, three years after Oswaldo died at the age of 80. Guayasamin believed there were enough temples to worship a God he didn´t believe in and that there should be a temple to worship people. Interestingly the donors to the Foundation to build the Temple included Hugo Chavez and the Government of Cuba.
´´Leave a light on, I will always be back´´
Guayasamin´s father was Quechuan and his mother Quechuan Mestiza and he was deeply proud of these indigenous routes in a time when this was not common. As such, he helped to legitimise indigenous pride and national and international acceptance of the value of the indigenous world. His paintings force you to feel the pain of Latin America, a pain profound and old, yet alive and well, a pain predominantly caused by foreign rule or interference. Guayasamin felt the anguish of his people and of innocent victims all over the world. His art was both, tearful mediation on what one human can inflict on another and a protest against the creators of misery.
´´I cried because I didn´t have shoes until I saw a child who didn´t have feet.´´
Below is his depiction of Pinochet, the brutal dictator of Chile through the seventies and eighties. Pinochet´s reign began with the illegal overthrow of the extremely popular Salvador Allende government, including the murder of Allende. Allende´s government had began redistributing wealth to those who needed it and introducing agrarian reform. Though Pinochet´s government was illegal from the start and was responsible for the torture, murder and disappearance of tens of thousands he was adored by Thatcher and Reagan.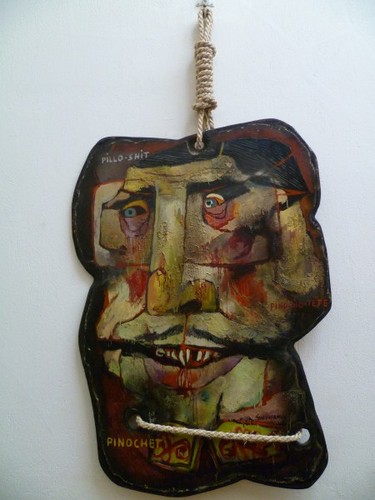 Pinochet
The central dome of the temple pays tragic tribute to the people of Potosi, a city in southern Bolivia famous as a living hell. Potosi´s mountain of silver (literally) has cursed the city´s people to hundreds of years of slave labour and continued life-spans of around 30 years. It is a powerful symbol of the brutal history of Latin America, in which the last 500 years has been defined by Europe and the United States raping and pillaging the continent with no regard for the misery and death they export in return. The work is titled Potosi – Looking for Light and Liberty, the dome filled with the tired and twisted bodies of miners trying to reach the light bursting through the top. Walking around and absorbing the paintings one could be viewing the illustrations to Eduardo Galeano´s vital book, The Open Veins of Latin America.
For another moving tribute to Potosi see Tasmanian artist Bobby Z´s work Bobby Z´s Tribute HERE: on Tassie Times.
We took a five hour bus from Quito to Riobamba where we had intended to catch a small train further south down a famous route of switch-backs through the mountains known as The Devil´s Nose. When we went to get tickets for the next morning we first discovered it was full and only runs three times a week then we discovered the special part of the trip (The Devil´s Nose) was closed until October for maintenance anyway. Riobamba isn´t known for anything much other than the start of the train trip but on the day we were there, it had one of the friendliest and liveliest atmospheres I´ve felt in any small town.
So we caught a bus to Cuenca, obviously named after Cuenca in central Spain due to its setting on cliffs above a small river. The landscape on the way was very different to the rest of the country and if you took out the human artifacts one could have been in Tasmania´s Mole Creek area. This southern area of Ecuador is heavily populated by indigenous people and even our bus would have been 60 per cent traditionally-dressed indigenous. The traditional dress and appearance changed as we made our way south. As we passed through the Saraguro area most of the men were in traditional dress too, which for them always includes long black shorts, a black hat and a long black pony tail.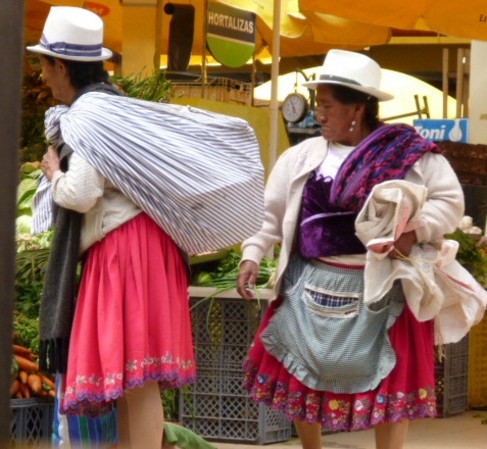 Indigenous women at the market, Cuenca
Cuenca is a beautiful city centered by one of the grandest cathedrals you´ll ever see. It has a population of about 400,000 and is packed full of Spanish colonial architecture. Like other cities in Ecuador it is blessed with large parks which are always in use by the locals. We have been amazed by how into sport and exercise Ecuadorians are – every park is full of joggers, footballers, volley-ballers, yoga heads, walkers and romancers. They are lovely places to be, and Cuenca´s big park has a river on each side of it and areas of forest making it even more diversely used.
After a few days we headed further south to Vilcabamba, a village of a few thousand famous for people who live abnormally long and its gorgeous mountain setting. One man lived to 127 years here. The locals attribute their longevity to the gentle climate, healthy fresh food and relaxed life style. I would add fitness to this, as most of the little houses in the area are perched on the surrounding hills and can only be accessed by steep and often long walking trails.

Waiting for the bus
We followed one of these little trails for a few hours eventually descending through an almost vertical patch of corn to a beautifully hidden 60 metre waterfall. We also managed to rent decent mountain bikes and explore the surrounding area. In between this Ecuadorian-inspired morning walk and afternoon cycle, we joyfully watched Spain knock Germany out of the World Cup over another delicious two dollar lunch of grilled prawns, salad and rice.
We left Vilcabamba at 5am on the one daily bus heading south towards the stunningly remote border crossing of La Balsa. After 7 hours on a bus winding through the rough mountain passes, which could only be described as goat tracks clinging to cliffs, we made it to Zumba. Here there was time to lunch and get ranted at by the local drunk, something about the days when they went around with guns and how the border doesn´t exist anymore. I can only assume he was involved in the border disputes between Peru and Ecuador. The two countries were at war in the forties and have had violent skirmishes over the border until a peace treaty was signed in 1998.

Zumba – nearing the border
From dusty Zumba we got on a ´ranchera´ (a little truck with wooden seats bolted to it) for another two and a half hours until we made it to La Balsa and its river frontier. The ranchera dropped us near La Balsa´s couple houses and we walked into the tiny dusty immigration office. The one staff member without a uniform promptly stamped our passports and we were walking over the little bridge to Peru.
Though we were only 50 metres outside Ecuador the accents were completely different. After getting our entry stamps from who it now seems like must be Peru´s only grumpy person, we had get a lift another 2 and a half hours to San Ignacio, the first village with a hotel. There are no buses that run this far North in Peru, but there are Corollas.
We left the border with a local lady, the driver and a boot full of our packs and her luggage. At this stage, we felt mildly comfortable, especially after the ranchero. About an hour in we picked up four more passengers so then there were eight people and the luggage in the Corolla bouncing along a road that would have a ´four-wheel-drive only´ sign on it in Tasmania. Battered and bruised we made it to the little village of San Ignacio by 7pm and were delighted to find that the local beer comes in 650ml bottles.
Seeing the dark green mountains of Ecuador disappear after exactly two months in the country left me with a fondness for all it has given us, but a relief and excitement to be somewhere new.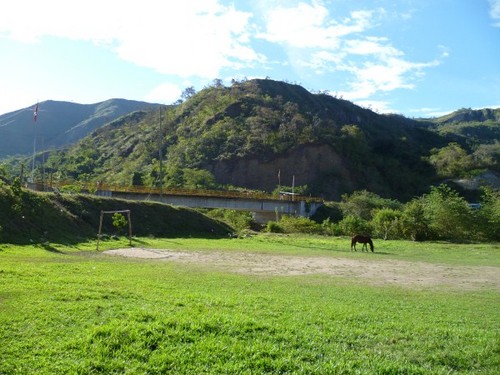 Bridge from Peru to Ecuador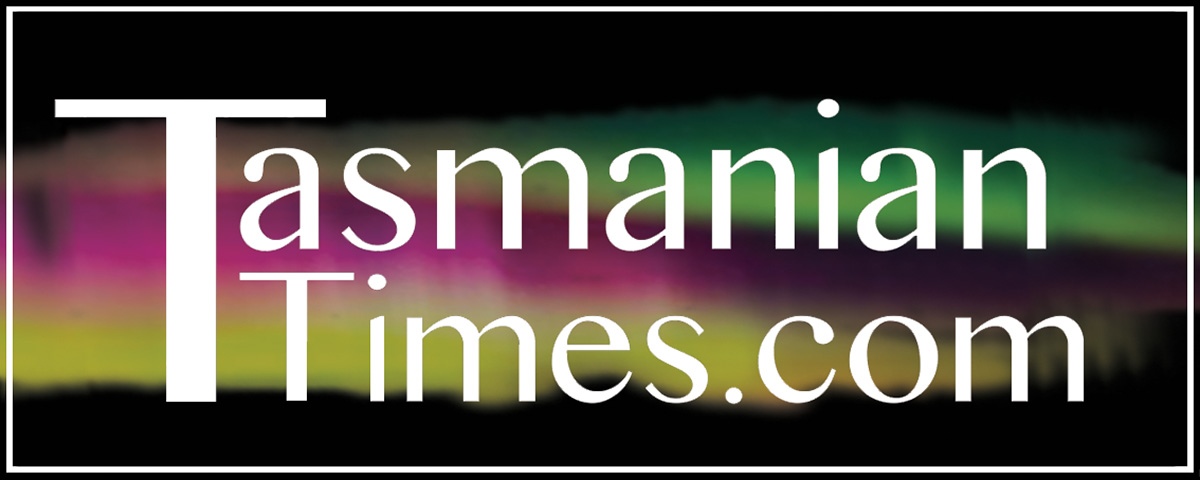 Author Credits: [show_post_categories parent="no" parentcategory="writers" show = "category" hyperlink="yes"]