Who gets to meet David Bartlett?
It seemed like a simple question, so in November 2009 I submitted a request to the Department of Premier and Cabinet (DPAC) under the Freedom of Information (FOI) Act for two extracts of David Bartlett's appointments diary.
In particular, I sought details of Bartlett's appointments listing the name, date, location and purpose of meetings during his first three months as Premier from May 26, 2008.
It seemed that there was at least a reasonable chance that some, if not all, of my request would be granted.
Proposed FOI reforms before the Tasmanian parliament foreshadowed a new willingness to ease access to government information. Decisions made by the Ombudsman indicated that many of the key principles I would be testing had already been substantially addressed. Another factor was that that DPAC had advised that applications for journalists would not incur costs, in contrast to the often oppressive charges claimed under the federal FOI legislation.
A fresh stonewall
An early December 2009 letter from DPAC's FOI officer, Ms. Catherine Vickers, was less encouraging. Vickers informed me that on an initial perusal of the entries in the Premier's appointments diary, one or more exemptions could apply to the material in approximately 130 pages of material.
In particular, she identified that there was information "about the Premier's family and private appointments" which may be exempt and that "information about confidential meetings with business leaders" may be exempted under the "commercial -in-confidence" provisions.
Records relating to discussions with staff and department officers, she flagged, could be excluded under the "internal working information" provision while appointments relating to requests for legal advice may be exempt under the "legal professional privilege" exemption.
All in all, if all the exemptions were interpreted in a restrictive manner, then it seemed that little information would fall through the FOI Act sieves.
Vickers also flagged procedural considerations too. As the appointments involved "third parties", it was her view that she would be obliged to consult with "at least non-government people and constituents" to "ensure their right to privacy is not affected by the release of this information." She warned that this would "take considerable time to do and may result in substantial diversion of agency resources." A solution, she proffered, would be to "refine" my request for example to "meetings about specific issues or meetings with certain people".
If Vickers response seemed like a daunting catalogue of potentially insurmountable hurdles, it was less impressive when dissected. I had explicitly stated in my initial request that I was not seeking details of Bartlett's personal affairs, such as family time. One down.
In a four-page letter to Vickers I set out my argument on each of the other points. In it I argued that basic information about an appointment — such as the date, location, name of a person, their company and the topic they wished to discuss — could not be construed as exempt as "commercial in confidence".
Rick Snell, a senior lecturer in law at the University of Tasmania who specialises in FOI, helpfully informed me of an Informational Tribunal Office decision (HERE )requiring the Cabinet Office to release details of official appointments of Prime Minister Tony Blair. The decision related to a June 2005 application by a British member or parliament, Norman Lamb, for the details of the Blair's appointments over the preceding year. Following an objection by the Cabinet Office, Lamb narrowed his request to appointments just for the month of June 2005. After various stages of appeals, the details were finally released in January 2009. (There was one important difference between the information Lamb requested and mine — I was seeking the reason for the meeting as well the names and affiliations of the people met with.)
In my letter to DPAC I argued that, based on a determination by a Tasmanian Ombudsman could details of appointments involving public servants be exempted as "internal working information of an agency". In an important decision on an appeal by the ABC, the Tasmanian Ombudsman had ruled in May 2008 information claimed as exempt under section 27(1) of the FOI Act the information had to consist of "opinion, advice or recommendation prepared by an officer, or a record of consultations or deliberations between officers, in the course of, or for the purpose of, the deliberative process included in the functions of an agency."
Even if it the information claimed as exempt was of this nature, the Ombudsman stated that the legislation made clear that for the exemption to apply it had to be determined that "disclosure of the information would be contrary to the public interest." On my reading of it, it seemed clear that appointments Bartlett had with public servants could not be exempted.
Nor, I argued, could appointment details of meetings relating to legal advice be exempted under provisions relating to "legal professional privilege" as the content of advice itself would not be contained in the information sought.
The procedural question of consulting with third parties in order to protect their right to privacy was more complex.
While outlining that I did not seek genuinely personal information, such as email addresses or mobile phone numbers, I argued that individuals representing companies and trade associations were meeting with the Premier in their professional capacity to discuss matters of public policy. "The organisations they represent are not individuals and therefore do not have any rights to privacy," I wrote. I also indicated that I was happy to exclude individual constituents meeting with Bartlett. With those exemptions, I argued there was no need for third-party consultations.
I decided to ignore the request that I narrow my request as I was not after a specific meeting or even meetings on specific issues but the bigger picture of just who the Premier met. Reducing the sample from the sample months would have made them less representative and therefore less illustrative.
However, I did point out that in debate about changes for the Tasmanian FOI Act, Attorney-General Lara Giddings told the House of Assembly on October 15 that one of changes to the public interest test was to assess "whether the disclosure would enhance scrutiny of government decision-making processes and thereby improve accountability and participation." In my opinion, the public interest favoured disclosure of Bartlett's appointments diary.
No Cracks in the Wall
In an email in response to my letter, Vickers stated that it was her view that "dealing with this information will involve a diversion of resources and whether this is substantial and whether your request is voluminous or a fishing expedition are issues I would like to consider further." She also flagged that she would need to consult Bartlett himself and that other applicants for appointments information "have usually been able to narrow their request to a specific set of meetings or issues within a specific time period."
A few days later Vickers wrote back again, this time warning me that processing my request would "take a significant amount of time and could substantially divert the resources of the Department." She also added that she couldn't advise me on how long it would take "given staff leave arrangements" in December and January and that she had "not yet determined whether to waive the fees for providing this information."
The timetable for processing was also blowing out with only a vague commitment from Vickers that she would get back to me at the end of January. The only lifeline she threw me was that if I was "dissatisfied with this response" I could write to the Secretary of the Department, Rhys Edwards.
I was and, in mid-January, I did write to Edwards. In my letter I explained to Edwards that I was concerned about the extended timetable for processing my application asked that as the issue of possible exemptions had obviously been addressed in earlier applications seeking diary information I would appreciate being informed about what the past precedents were.
I also objected to the suggestion that costs may be imposed as I had been informed that the policy of the department not to charge for applications by journalists. I also suggested that, as I had filed two similar but separate requests for different diary extracts, I would be happy to have my application relating to Bartlett's diary addressed first and the second one later to help ease the workload. Then silence.
Free at last
The end of January came and went and just as I was about to send off another email inquiring where my request was up to, a large envelope containing a stack of A3 pages replete with the basic appointments details for the period I sought arrived in the mail. No exemptions I hadn't agreed to and no charges for the information.
As I had been fully expecting that I would have to go to the next hurdle of appealing to the Ombudsman, I was pleasantly surprised at the release of the information.
While pleased with the final outcome — the information I requested — it was also clear that it could and should have been a lot easier. If earlier applications to the department for diary extracts had been decided, it would have been best if the agency indicated on its website what they were so that they could be considered before an application was submitted. (I never did find out what the earlier precedents were).
Thankfully, DPAC seem to have learnt from the experience too, with a FOI request for the records on the Premier's Office proposal for Sky News to host an election 'debate' taking only one week from being filed to the documents being dispatched with only minor acceptable exemptions.
So, after three months of haggling, the Tasmanian public can now get to see just who Premier David Bartlett has been meeting.
See also David Bartlett's Appointments Diary: Meeting with the Loggers
Tomorrow: Who gets to meet Premier David Bartlett?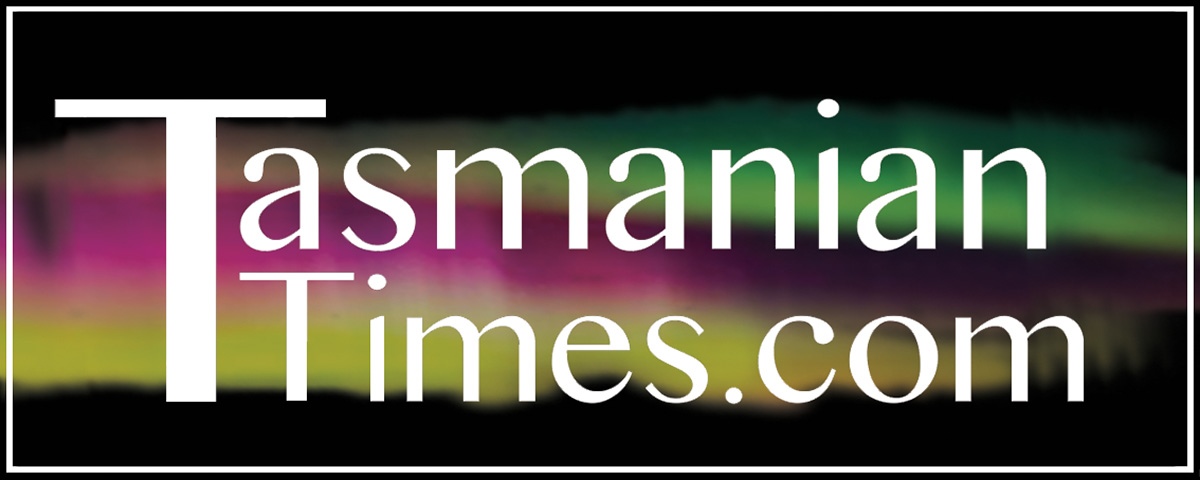 Author Credits: [show_post_categories parent="no" parentcategory="writers" show = "category" hyperlink="yes"]