WES YOUNG
The recent wanton destruction of one of Tasmania's most historic vessels has drawn attention to the State Government's complete abrogation of its responsibility to protect our marine cultural heritage.

Wednesday saw the demolition of the ketch Enterprise (1902), located at the Sea Life Centre in Bicheno. The vessel had been on permanent display since she was purchased from her former master, the late Bill Price. Enterprise was one of only three remaining examples of a Tasmanian trading ketch left in existence, the other two being the May Queen and Terralinna.
The Enterprise was built at Purdon's yard in Battery Point by George Lucas, with the design based upon the New Zealand scow. She was built with a nearly flat bottom and retractable centreboard to allow her to navigate shallow Tasmanian rivers and ports for the purpose of loading timber. The vessel also starred in the 1926 film version of 'For The Term of His Natural Life,' filmed at Port Arthur.
Tasmania once boasted a 'mosquito fleet' of more than one hundred similar vessels, which were the lifeblood of commerce for our island state. May Queen is now a static floating museum piece of international significance, while Terralinna remains privately owned, with a planned future restoration.
With the loss of Lenna in NSW last year ( the fourth last trading ketch), and now the Enterprise at Bicheno, the state is left with only the two aforementioned vessels as representatives of this once famous fleet.
Tasmania has myriad legislation protecting its terrestrial cultural heritage, indigenous or colonial, from demolition or unsympathetic alterations. The lunacy of the present lack of legal protection afforded to historic vessels is highlighted with Commonwealth legislation protecting any shipwreck more than 80 years old.
How can it be the government can maintain a register of historic shipwrecks and prosecute those who violate them, but not actual ships? The Act is usually administered through the Tasmanian Parks and Wildlife Service. The state even employs a marine archaeologist to assess and conserve such sites. There is presently no such legislative framework, at any level of government, to protect such vessels either still at sea or ashore.
Other recent losses include the former harbour ferry Excella, river steamer Melba, steam dredges Macquarie and Leven, plus the scow Cathkit.
This isn't to say Tasmania hasn't had some success stories, such as the barque James Craig, now in Sydney, or privately owned vessels, such as the yacht Premier, but they are in the minority.
The present situation leaves other historic vessels, such as the Olive May and Lady Jillian, vulnerable to destruction rather than subject to a heritage protection order, as would be attached to a building of the same significance.
Until there is an appropriate legislative framework to protect and register historic vessels in a similar manner to buildings they will remain at the mercy of developers or indifference.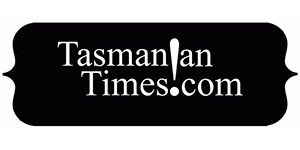 Author Credits: [show_post_categories parent="no" parentcategory="writers" show = "category" hyperlink="yes"]