Clearfelled coupes and the beekeepers affected: Download: coupelist.pdf
Leatherwood family picnic
Organised by the Southern Branch of the Tasmanian Beekeepers Association in conjunction with the SaveYourLeatherwoodHoney Ass.
When: – 29th January 2006
Where: Arve Picnic Ground ( on the road to the Air Walk ). 10 minutes drive out of Geeveston. Watch for the signs.
Time: 11.30am to 4.30 pm.
What to bring: Everything ( including your families and friends). All we will supply will be good company, promotional material, the opportunity to ask questions,and the opportunity to meet the Southern Forests Beekeepers.
Who is invited:Everybody interested in the retention of the Leatherwood resource and in supporting the Southern Beekeepers. This will include Fruit and Vegetable growers, Politicians ( if they accept our invitation), industry representatives, beekeepers of course, and all supporters of the fight to preserve the Leatherwood, and their families.
Activities: Apart from eating , drinking and talking, viewing some hive sites in the forest, a hive management demonstration, and also inspecting at first hand the results of clearfelling, (weather permitting).
……………
The effected horticulturists (fruit and vegetable growers), have all been invited as has the Premier, the relevant Minister, Bryan Green MHA, Wil Hodgman and all other Liberal members who are interested, Legislative Councillors, all beekeepers (of
course), and all members of the public who support the beekeepers in their fight to retain what Leatherwood is left in the South.
In fact this is a must, for anyone who just wants to learn more at first hand about the crisis in the Southern Forests affecting the Leatherwood resource and the beekeepers.
It is expected that the beekeepers will make an announcement at the Picnic concerning the availability of pollination services for the coming season (Spring 2006). They have asked the Minister to make an announcement at the picnic about putting in place the Moratorium proposal and thereby giving industry security to the beekeepers and the horticulturists.
The beekeepers have heard nothing from the Minister or the Premier in response to the their request for an urgent meeting to discuss the crisis and implement a Moratorium on clearfelling Leatherwood trees pending the State wide inventory of the resource being taken, as promised by the Minister. The Moratorium submission was first put to the Government 2 years
ago when the problem was clearly unavoidable and imminent.
No one believes the beekeepers or their supporters, so why don`t all your readers come along and find out for themselves what is happening literally, as they read this, and make their own mind up.
We enclose a new Moratorium submission together with an inventory of hive sites to be lost in the present 3 year plan. As they are clearfelled (if that process is not halted ), we will publish that fact to all media outlets and, this website, the politicians and the Horticulturists, together with the number hives lost to honey production and pollination, and photographic evidence of the coupe effected.
Bob Davey (President )
Eric Cave ( Secretary)
Pic 1: Ray Direen at clearfelled Bennetts Road coupe 2005
John Dunscombe placing hives near Tahune Airwalk last year 2005
Pictures: Timothy Bonham
Earlier:
Beekeepers cry from the heart
Timber: the terrible waste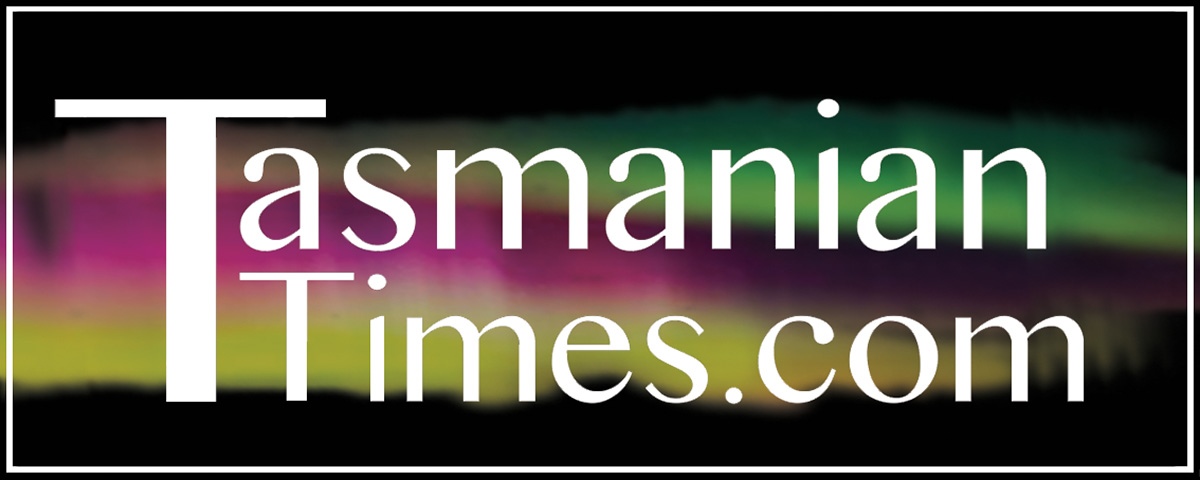 Author Credits: [show_post_categories parent="no" parentcategory="writers" show = "category" hyperlink="yes"]