Speech – Acting Lord Mayor Helen Burnet, 21 April 2023
speech to Earth Day – Uniting to Survive, Parliament Lawns, Hobart
Acknowledgement of Country
In recognition of the long history and deep culture of this place, I wish to acknowledge the Traditional Custodians of the land upon which the City of Hobart was built.
I acknowledge the connection to country of the palawa people and recognise the value of continuing Aboriginal knowledge and cultural practice, and pay my respects to Elders past and present, and to any aboriginal and First Nations people here today.
Good afternoon and thanks for inviting me to speak at this year's Earth Day Rally – Uniting to Survive.
Cities are where a large number of emissions occur and so it is cities that can make the most difference – and arguably have the greatest responsibility – in reducing emissions. This is something the Council of Capital City Lord Mayors (CCCLM) delegation took to Canberra last year, when meeting with members of the federal government, Greens, Teals and Opposition.
Better use of land, a functioning and integrated transport network, more housing in the inner city, rather than forever extending city boundaries, are all ways that can reduce greenhouse gas emissions in a carbon constrained world.
So, let me talk about the City of Hobart's progress on climate change.
Hobart has led on climate change for more than two decades. We recognised early that action was needed to achieve the core function of local government which is 'to provide for the health, safety and welfare of the community.'
In June 2019, the City became the first Australian capital city to declare a Climate & Biodiversity Emergency, introduced by Cr Bill Harvey.
In November 2021, the Council endorsed the Sustainable Hobart Action Plan 2020-2025: towards zero emissions Hobart. The Action Plan sets a series of climate-related targets:
By 2030, the City will reduce its 2020 corporate greenhouse gas emissions by 20%.
And the City will support the community to identify targets & actions by 2023 to reduce local GHG emissions.
Inaction, failure to prepare for shocks or poor governance can result in not only fines, litigation, and stranded assets for any council, but also risks to the social, environmental and economic functions of Council and the devastating impacts on the health of our community.
Risks
Climate change presents significant corporate risks but also opportunities to the City, and to the community. Climate change is causing more frequent and severe weather events. Major risks to Hobart include:
Increased occurrence and intensity of bushfires
Flooding
Erosion and coastal inundation
Failure to act on climate change will increase costs nationally with more extreme weather events and damages in the next 10 years with an estimated $150 billion loss to the national economy.
We know that 5 years ago, the May 2018 floods resulted in damages of $135.2 million across the Hobart municipality, including $28.9 million in local government costs.
Local governments across Australia are being slammed by these costs for the upgrades required to infrastructure to deal with increased stormwater, replacement of roads, re-building community assets after fire, in a frenzy of mitigation and adaptation activity.
Increasingly, communities expect local governments to take a lead in preparing, responding and recovering from climate impacts as seen by recent events across Australia.
In 2022, the Southern Tasmanian Councils Authority produced a Regional Coastal Strategy that helps not only local governments, but also the state government and local communities recognise the responsibilities in adapting to coastal erosion, storm surges and inundation.
Opportunities
There are many opportunities of being climate ready. The Australian economy could stand to gain $890 billion over the next 50 years as a result of a coordinated decarbonisation effort.
As an example, by being more savvy, with retro-fitting solar panels to council-owned roofs, and changing to LED lights, Hobart Council not only drastically reduced greenhouse gas emissions, but also continue to save around $1.2 million on energy bills annually, helping position our City as a climate leader.
The City is looking to leverage opportunities to move toward a zero emissions, future-ready and resilient city: by attracting new businesses and investment to the city based on our leading climate credentials, increasing resilience of our community to future shocks, addressing cost of living challenges as well as social equity issues through smart, low carbon solutions.
City of Hobart Climate-related Actions
Other targets exist that contribute addressing climate change include:
Increasing the urban tree canopy cover across Hobart's urban areas from a meagre 16.7 per cent to 40 per cent by 2046
Continuing to reach our target of zero waste to landfill by 2030
Collaboration is really important as is to tackle climate change.
The City believes in the power of collaboration to address climate change. Hobart contributes to:
The Global Covenant of Mayors for Climate and Energy, is a member of ICLEI Oceania and CCLM and the STCA
The Council of Capital City Lord Mayors, who are currently advocating for greater EV charging infrastructure, more bike lanes and integrated transport.
Since 2010, the City has played a lead role in coordinating a harmonised approach to climate change through the Southern Tasmania Councils Authority's Regional Climate Change Initiative, which I currently chair.
Working with state and federal governments and our community to have better land use and improving public transport since transport emissions account for about 45% of our community emissions it is something we must tackle together.
In closing, there is no time to waste. Cities can be at the forefront of reducing emissions, and I look forward to seeing some significant action on climate change over the course of this Council term.
Please demand of your local representatives action on climate change, because we must act now.
Thank you.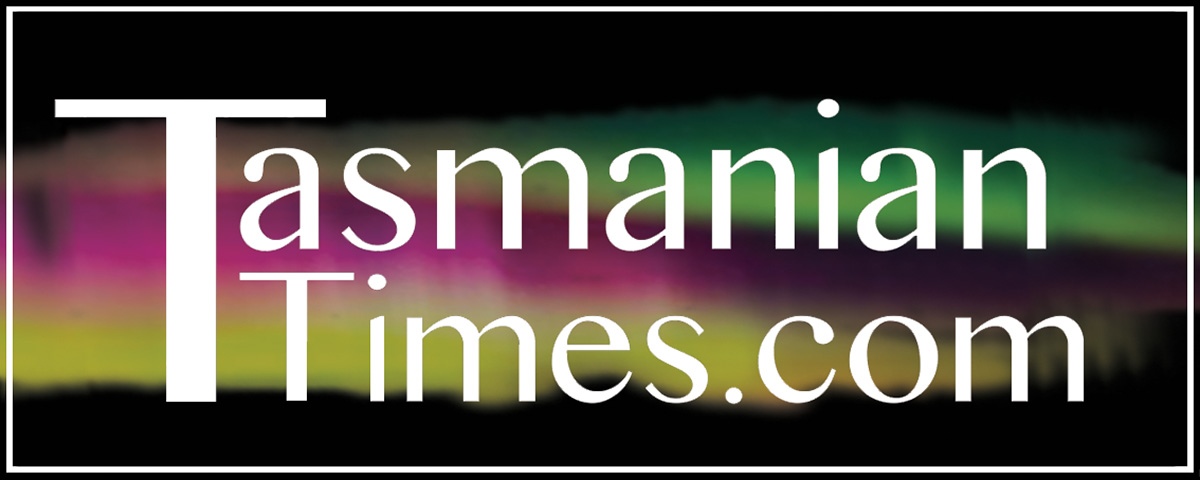 Author Credits: [show_post_categories parent="no" parentcategory="writers" show = "category" hyperlink="yes"]