Media release – Guy Barnett, Minister for State Development, Construction and Housing, 24 January 2023
Housing and homelessness investment delivering for Tasmanians in need
The Rockliff Liberal Government is working hard to reduce housing stress and homelessness and improve the lives of vulnerable Tasmanians.
The Report on Government Services 2021-22, released today, shows households are receiving more assistance than last year through social housing and our state's specialist homelessness services are helping more Tasmanians in need.
It's important to note that RoGS reporting is based on survey results rather than consistent government data sets and relies on the accuracy of organisations completing the surveys.
The annual report shows that the number of households assisted with social housing rose by 242, from 13,870 in 2020-21 to 14,112 in 2021-22.
Total expenditure on housing also remains high, with $243.5 million spent in 2021-22 compared to pre-2020 figures of less than $200 million a year.
Tasmania's allocation of public housing to greatest need applicants was 98.7 per cent, well above the national average of 83 per cent.
The RoGS data shows social housing providers in Tasmania are managing properties and tenancies efficiently and effectively, with occupancy rates the highest of all jurisdictions and turnaround times the lowest of all jurisdictions.
It also shows social housing providers are providing housing at an affordable level with no households in public housing or state-owned and managed indigenous housing spending more than 30 per cent of their income on rent, while only 4.2 per cent of households in community housing paid more than 30 per cent of their income on rent in 2021-22.
The Tasmanian Government's delivery of more crisis accommodation has allowed the state's 61 specialist homelessness services agencies to help even more Tasmanians.
In 2021‑22, the Tasmanian Government invested $70.92 per person in the residential population in homelessness services, significantly higher than the national average of $51.86 per person.
On an average day, more than 2,300 Tasmanian clients received support – an increase from almost 2,100 clients a day in 2020‑21 and under 2,000 a day in 2019‑20.
On an average day, there were 310 clients who spent the night in crisis accommodation in 2021-22, an increase from 287 in 2020-21 and 239 in 2019-20, reflecting an increase in the number of crisis accommodation units available.
Every Tasmanian deserves a roof over their head, and we are taking action to ensure this occurs with the most ambitious social and affordable homes plan of 10,000 dwellings by 2032.
In the past 12 months, while the report says the number of long-term social housing properties has decreased, the measurement for housing supply is different to previous years, and an additional 406 units of crisis and transitional accommodation as well as housing provided through Community Housing Providers haven't been included. As at June 2022, our Dashboard data shows there had been 323 new long term homes built in the past year.
Housing and homelessness is a challenging issue across the nation, which is why the Tasmanian Government provides an unprecedented level of funding targeting homelessness, investing over $36 million each year to ensure those who need help now are getting the services they need.
This includes funding for 17 specialist homelessness services, as well as crisis shelters and supported accommodation. In addition, $6.9 million has been allocated specifically for our Safe Spaces and connected support services.
Our innovative Homes Tasmania authority will also finalise the Tasmanian Housing Strategy, which will set a 20-year vision for the delivery of housing services in Tasmania.
If you are at risk of homelessness or need housing assistance, please contact Housing Connect, 24 hours a day, seven days a week on 1800 800 588.
---

Media release – Cassy O'Connor MP, Greens Leader, 24 January 2023
More Evidence of Liberals' Housing Failure
The Productivity Commission's Report on Government Services (RoGS) has exposed the Rockliff Government's failure to tackle the housing and rental crisis.
Despite the Liberal announcements, self-promotion and spin about their funding for social housing, the total social housing stock between 2021 and 2022 decreased by twelve homes.
It is therefore, no surprise, the liveability of public housing is also declining. This means those who can get homes will have to travel further to access services like healthcare and schools.
It is also a bigger problem for Tasmanians with more specific housing needs. With a very limited supply of homes available, people with disability can have huge difficulty finding fit-for-purpose homes.
The proportion of Tasmania's public housing meeting the amenity and location needs for people with a disability has deteriorated from 79.7% in 2016, to 73.4% in 2021. Under Jeremy Rockliff, the State has dropped from the second worst of any jurisdiction, to the worst.
Housing quality and satisfaction indicators have also deteriorated across the board. Tasmanians are suffering under a government obsessed with a mega-stadium, ignoring the desperate need of Tasmanians struggling to find a home and to pay the rent.
Today's figures paint a tragic picture of what should be a basic human right – a safe and secure home. All of this is only exacerbated by the Liberals' refusal to regulate short stay accommodation.
Instead of tackling the housing crisis, the out-of-touch Liberals are pushing an unneeded, expensive stadium.
When Tasmanian are struggling to put a roof over their heads and to cover the rent, there is no case for Jeremy Rockliff's billion dollar white elephant at Macquarie Point.
---

Media release – Ella Haddad MP, Shadow Housing Minister, 24 January 2022
Tasmanian housing falls further into crisis
More and more Tasmanians are becoming homeless as the state's housing crisis deepens amid ongoing Liberal government inaction.
The Productivity Commission's Report on Government Services shows that during the 2021-22 financial year, 28 per cent of people who were identified by support services as being at risk of homelessness nevertheless ended up becoming homeless – the worst of any state or territory and eight percentage points above the national average.
Of those experiencing homelessness in that period, one in three were homeless for more than seven months over a two-year period – up from 22 per cent from 2018–19.
The average number of daily 'unassisted requests' was nearly a fifth of the national total, despite Tasmania having one fiftieth of the population, and one in three people in need of assistance to sustain their existing housing tenure were neither supported nor referred elsewhere.
This shows that people are simply being left behind by this government as resources are stretched beyond coping.
Shockingly, the data also shows that in the past decade, the number of community and public housing dwellings has increased by less than 400.
This is a shocking failure by this Liberal government that has failed on housing for their whole time in office. Meanwhile the population has increased by around 60,000 over the same period.
By comparison, in the last term of the last Labor government, over 2200 new social and government dwellings were built.
To make matters worse, there were 215 "untenantable" public housing properties – leaving people high and dry even though the government could be working to fix this immediately.
The Housing Minister Guy Barnett bragged last year that the government would build 1,169 homes in 2022-23, but instead has delivered just 142 in the first six months of the year.
The data also reveals that, in the middle of a housing crisis, the Liberals actually spent $7 million less on housing in 2021-22 than the previous year.
Minister Barnett continues to claim the government is on track to deliver 10,000 homes by 2032 when the evidence consistently shows otherwise and he has repeatedly failed to deliver anywhere close to the number required so far to achieve that.
Mr Barnett is trying to take Tasmanians for mugs but he is fooling no-one – the Premier Jeremy Rockliff needs to step up and make sure Guy Barnett starts delivering, or find someone who can.
David O'Byrne MP, Member for Franklin, 24 January 2023
Housing report card shows a worsening crisis, clear government inaction
The Report on Government Services released today clearly demonstrates the State Liberal Government's ongoing failure to address the worsening housing crisis Tasmanians are facing.
Franklin MP David O'Byrne said the latest figures show that the total number of social housing dwellings had actually decreased in the 12 months to June 2022.
"Since 2014 when this government took office, they've only managed to increase the social housing stock by a mere 4%, which is not even half the growth rate of the population over this same time," said Mr O'Byrne.
"In just 12 months, the number of state-owned and managed indigenous housing properties has reduced by 25%. This is also deeply concerning."
In the last financial year, the State Government's total funding of social housing decreased by $7m compared to the previous year, despite the housing crisis worsening. Per capita, there was a 20% reduction in non-capital expenditure which includes things like subsidies and maintenance compared the prior year.
"We all know that this Liberal Government have dropped the ball on social housing. But despite their 'housing crisis summit' of 2018 and the litany of shiny housing announcements since, we are seeing the situation worsen," said Mr O'Byrne.
"The Government can try and spin this all they want. The reality is that over 4,598 people and their families are languishing on the ever-growing housing register, with wait times for priority applicants approaching two years.
"The housing crisis is worsening and Tasmanians can't afford to wait any longer."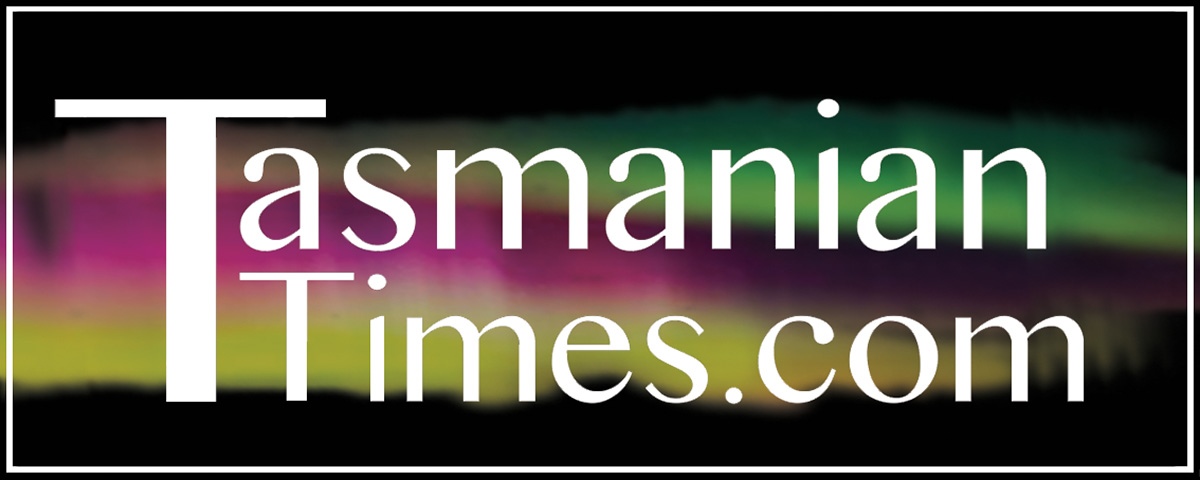 Author Credits: [show_post_categories parent="no" parentcategory="writers" show = "category" hyperlink="yes"]