Media release – Peter Gutwein, Premier, 15 December 2021
Significant day for Tasmania as borders reopen
Today marks a significant day for Tasmania.
Our borders are now reopened to the world, reuniting Tasmanians with family, friends, and loved ones for the first time in many months.
The past 22 months have been among the toughest in living memory, and all of today's reunions were made possible thanks to the success of our vaccination program and the willingness of Tasmanians to roll up their sleeves.
With 96 per cent of Tasmanians now having had at least one dose and 90 per cent fully vaccinated, and nearly 90 per cent of over 12s fully vaccinated, we have reopened as one of the safest places in the world.
Importantly, with our protections in place, I am advised the new travel management system is in full swing and is working well for passengers and processing staff.
There were over 7,700 people registered to travel to Tasmania today, arriving by air and sea, with over 200 vehicles processed for this morning's Spirit of Tasmania double sailing.
Pleasingly, our advice is that the vast majority of people entering Tasmania today did the right thing, however two travellers were cautioned after they were detected trying to enter the state at Launceston Airport from a flight from Adelaide without necessary approval.
One was an unvaccinated passenger from Adelaide who did not have approval to enter Tasmania, who was turned around and returned to Adelaide.
The other was an international traveller who arrived from Adelaide without the necessary approvals. The traveller has been placed in hotel quarantine.
We will continue to monitor the situation closely in coming days.
To anyone thinking of coming, please remember, all the information you need is available at www.coronavirus.tas.gov.au, so jump online, take a look, and make sure you follow the rules.
---

Rebecca White MP, Tasmanian Labor Leader, 15 December 2021
Gutwein hides as Tasmania opens up
Peter Gutwein has shown a complete lack of judgement and leadership in not speaking to the Tasmanian people on the day our borders have reopened.
Labor Leader Rebecca White said for the Premier to go missing in action on such a momentous day is completely unacceptable.
"While the border reopening will no doubt bring great joy to Tasmanians reuniting with loved ones, there is real apprehension in the community about COVID's return," Ms White said.
"The Premier has acknowledged that the reopening will bring COVID back to the state and yet on the day of the reopening, he is hiding away in his office.
"With the health system already in crisis, and triage tents being set up on ambulance ramps outside our major hospitals, Tasmanians want to know precisely what is being done to keep them safe.
"And, even though this government has had months to prepare for the reopening, a lot of the big decisions appear to have been left until the last minute.
"So I find it staggering that today of all days, the Premier is not fronting the public.
"Doing a couple of early morning mainland TV shows might play to Peter Gutwein's ego but it's not the same as speaking directly to the Tasmanian community.
"Tasmanians have worked hard for 20 months to keep our state safe and on one of the most important days we have faced, Peter Gutwein has failed to show up."
---

Media release – Cassy O'Connor MP, Greens Leader & Rosalie Woodruff MP, Greens Health spokesperson, 15 December 2021
The Reopening of Tasmania's Borders
Cassy O'Connor MP:
After nearly two years of relative safety from COVID, Tasmania opened its borders to all mainland states today.
It's estimated around 14 000 people each day will arrive here over Summer, and many of them will be from NSW and Victoria where both Delta and Omicron are on the loose.
In the past 24 hours, NSW and Victoria have each recorded more than 1000 new cases. Modelling released today suggests NSW could be facing 25 000 new cases a day by the end of January. These factors, in a fast-changing situation, substantially elevate the risk of COVID entering Tasmania.
Having made the premature decision to open the border today in the middle of a global pandemic and before young children are vaccinated, Premier Peter Gutwein has an enormous responsibility on his shoulders.
He helped to keep Tasmanians safe for more than 18 months. With the virus seemingly out of control in NSW and Victoria, and the NSW Premier lifting all restrictions today, we trust Peter Gutwein will have the flexibility and courage to pull up the drawbridge if necessary to protect the health and lives of Tasmanians.
Dr Rosalie Woodruff MP:
The Omicron variant brings many unknowns, but what is clear from the rapidly increasing numbers overseas is it's highly contagious.
Tasmanian children won't be vaccinated until the new year, and most people have not yet had their necessary third dose.
There will likely be hundreds of thousands of visitors to Tasmania over summer, visiting family, friends and tourist attractions.
Tasmania's small population means we don't have spare resources to fill roles when people are exposed or infected with COVID and need to isolate. This is especially the case with Biosecurity Tasmania and healthcare workers.
The last 21 months have taken their toll on Tasmanians, and these experiences should not be in vain. The missed family gatherings, the weddings and funerals, should not be sacrifices made for nothing.
The Director of Public Health must be involved in all decision-making over summer. The Premier must put the health and safety of Tasmanians first, and have open communications through media conference.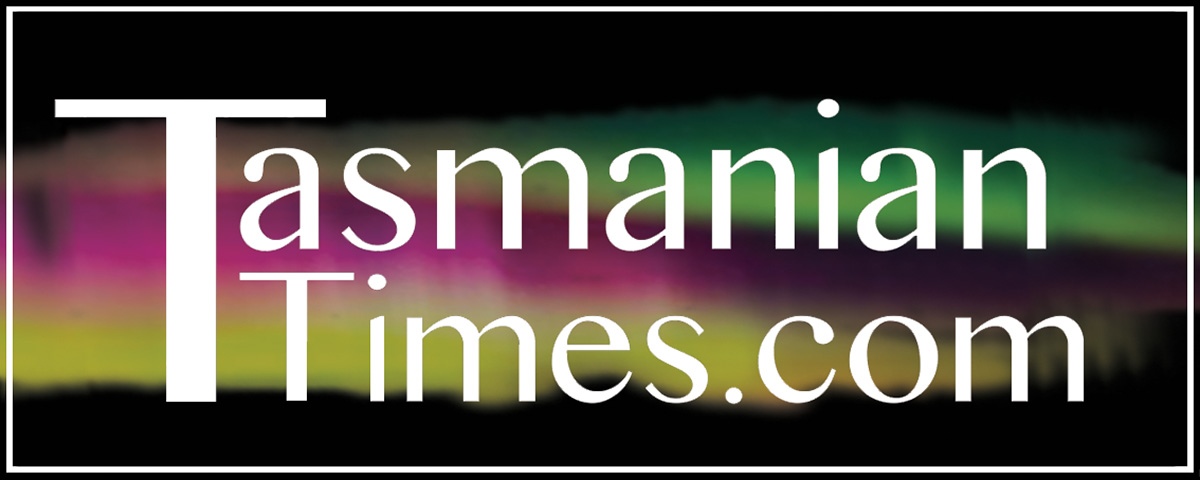 Author Credits: [show_post_categories parent="no" parentcategory="writers" show = "category" hyperlink="yes"]