Media release – Peter Gutwein, Premier, 23 November 2021
Tasmania ready to reopen
With Tasmania's borders to reopen on December 15, today I can announce that following a briefing by the State Health Commander this morning, we are confident that every eligible Tasmanian has now had the opportunity to be vaccinated.
This means there is no turning back – our borders will definitely reopen on December 15, so if you haven't yet rolled up your sleeve, please protect yourself, your loved ones and your community and get vaccinated.
Vaccination remains the best safeguard we have against COVID-19, and our vaccination program continues to proceed well, with 91.4 per cent of Tasmanians aged 12 and over having had at least one dose, and 83.3 per cent fully vaccinated – putting us on track to achieve our goal of at least 90 per cent fully vaccinated for Tasmanians by the time we open.
This means that Tasmania has the opportunity to achieve one of the highest vaccination rates, not just across the country, but across the whole world, but we are not there yet, and people must keep turning up. There are hundreds of bookings available each day as well as the opportunity for walk in appointments in State clinics.
Our 12-to-18-year cohort was lagging, which is why we incentivised them to get the vaccine through our five-day blitz, which is still underway and has resulted in an additional 1000 young people turning up to our State-run clinics over the weekend.
Importantly, our Reconnecting Tasmania plan will ensure we have the health and safety nets in place to keep on top of COVID, and strong border controls remaining in place, with multiple check points to ensure people are complying with the rules.
People who are caught deliberately flouting the rules could face an on-the-spot fine of $1,557 for failing to comply.
Police will also have powers to arrest people, or they could be summonsed and charged with a penalty of up to $17,000 or six months in prison.
We will continue to take a safe, sensible and cautious approach to COVID-19, based on public health advice, as we continue to draw closer to reopening on December 15.
Media release – Sarah Courtney, Minister for Tourism, Hospitality and Events, 23 November 2021
Summer workforce campaign promotes benefits of working in tourism and hospitality
A new campaign encouraging under 25s and early retirees to work in tourism and hospitality has been launched in a bid to boost the industry workforce ahead of the summer visitor season.
Tasmania's tourism and hospitality sector offers a range of exciting and rewarding roles, with benefits including flexible working hours, on-the-job training and the opportunity to showcase everything that is great about our State.
The new online job portal will help to connect tourism and hospitality businesses with potential employees, and the many opportunities available for job seekers of all ages in Tasmania.
This initiative aims to provide employers and local businesses with a free and fast way to connect with potential employees to make it easier for jobseekers to browse, seek training and employment.
As part of the campaign, a new digital, print and radio marketing campaign will run throughout the summer period to promote the job portal to potential employees.
It is targeted at younger Tasmanians who are finishing school, looking for work during their summer holidays or seeking to take a gap year and retirees looking for part-time work and whose valuable experience and skills can support businesses.
The Summer Workforce project has received grant funding from the Australian Government under the Recovery for Regional Tourism program, an initiative of the $1 billion COVID-19 Relief and Recovery Fund.
It is an initiative of the T21 partnership delivered jointly by the Tasmanian Liberal Government and its tourism and hospitality industry partners.
Job seekers can search and apply for tourism and hospitality jobs now by visiting www.tastourismandhospitalityjobs.com.au.
---

Anita Dow MP, Shadow Health Minister, 23 November 2021
Businesses need COVID clarity
The Liberal Government needs to provide clarity and information to Tasmanian business owners facing confusion and uncertainty ahead of the state's borders reopening.
Shadow Health Minister Anita Dow said with just 22 days until our borders reopen, businesses are crying out for information.
"This government has had months to prepare and support businesses to plan and prepare for when we have COVID cases in our community " Ms Dow said.
"So it is hugely concerning that just 22 days from the reopening, Labor is still receiving a large amount of correspondence from business owners alarmed at the lack of detail about what will happen if a COVID-positive case visits their premises.
"They still don't know basic details such as how a close contact will be defined, isolation requirements for close contacts or what happens to other staff who have spent a significant amount of time with a colleague identified as a close contact.
"They are also seeking clarity on the Premier's announcement that they will need to undertake a risk assessment in relation to vaccine mandates for their staff, then implement a "lawful and reasonable" direction to staff in line with that assessment.
"How are businesses meant to do the right thing if they don't even know what is expected of them?
"Tasmania's business owners have been through enough hardship, confusion and uncertainty. They need clear advice, consistent requirements and immediate support to plan ahead of our borders reopening on December 15."
Josh Willie MLC, Shadow Education Minister,23 November 2021
Tasmanian schools – and parents – need certainty from Gutwein
After months of questioning from the Labor Party about the preparedness of Tasmania's schools to deal with COVID, the government still has no clear plan and has now without warning told parents classes next year may be delayed.
Shadow Education Minister Josh Willie said the Premier had today confirmed he was looking at pushing back the start date for schools in 2022.
"Mr Gutwein needs to clarify if this is because the government hasn't done the work to ready schools because he is yet to outline a specific funding commitment to ensure schools are prepared once COVID enters Tasmania," Mr Willie said.
"For months Labor has been asking important questions about keeping students and school staff safe but we are yet to seen the audit the Education Department undertook to see what ventilation and infrastructure upgrades are required.
"The statement made today by the Premier needs to be clarified. Tasmanians need to know if the school start date will be pushed back and parents need to be communicated with.
"Ensuring there aren't disruptions to Tasmanian children and their education should be of the highest priority.
"The Premier should clarify whether he is intending to delay the first term of school, release the Department of Education audit and be transparent about Tasmania's school preparedness."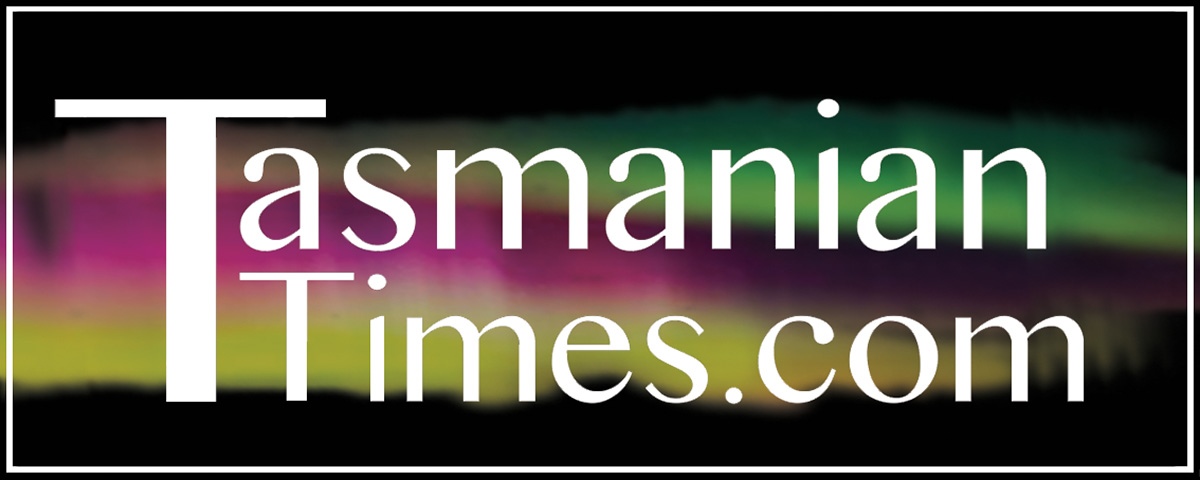 Author Credits: [show_post_categories parent="no" parentcategory="writers" show = "category" hyperlink="yes"]