Last year COVID-19 provided the catalyst for many volunteer-led organisations to review how they could continue to function and operate successfully in a post-pandemic world. The Tasmanian branch of the National Book Council was no exception.
For Tasmania's NBC some flexibility in how it would proceed had already begun before the challenges of COVID took hold. The shift followed the 2019 AGM that elected some newcomers to the committee, who introduced new ideas and who were keen to broaden the scope, include some diversity into the speaker program, and build dwindling audiences.
When COVID struck the 2020 scheduled line-up of guest speakers obviously had to be postponed or cancelled. When it became possible for the group's meetings to cautiously resume however it was soon realised some pivoting would be necessary because the introduction of COVID regulations, and the demands of physical distancing, were going to challenge the capacity of the NBC's second floor meeting space at Launceston's public library. The room would clearly be far too small if audience numbers exceeded the usual 15 or 20 people. And it would certainly not accommodate the audience expected to come to listen to acclaimed Tasmanian writer Robbie Arnott, who was booked to speak in November.
In a departure from tradition therefore, the committee decided to not only book Launceston's Pilgrim Church, it also changed the time from the usual lunchtime spot of 1-2pm, to 2-3pm. There was no need to worry. Launceston book lovers and readers flocked to listen to Robbie speak about his two best-selling novels Flames and The Rain Heron and the enthusiastic audience far exceeded NBC's typically modest attendee numbers.
Having such a renowned Tasmanian writer – and former Launceston local lad – to finish up 2020's program didn't just give confidence that some variations to procedure could prove popular, it also helped spark renewed awareness and interest in the work of the Book Council itself.
Tasmania is the only state to boast an ongoing NBC branch. First established as a national body in 1973 to promote books and reading, some of NBC's founder member organisations included the Australian Booksellers Association, the Australian Publishers Association, the Australian Society of Authors, and the Library Association of Australia.
Although the Tasmanian branch had a rocky beginning it finally found its feet in the early '80s. Unexpectedly enthusiasm for the group proved greatest in the state's north, with support coming principally from prominent Launceston identities of the time like businessman Sir Raymond Ferrall, and librarian Phil Leonard. Due to the ongoing lukewarm interest from Tasmania's south and northwest, Launceston has remained the NBCT's HQ. In those early days support from The Examiner certainly helped consolidate its position, with literary editor the late Noel Shaw becoming the group's first public relations officer, as well as subsequently serving on the committee for many years. Noel regularly promoted NBC's activities and guest speakers in his column until The Examiner axed the book review page in 2015.
Although NBC branches in other states folded during the late '80s, largely due to constant struggles with funding, a dedicated team of committee members ensured the Tasmanian branch was able to continue, if not exactly flourish. It helped that Tasmania has a rich and diverse talent pool of authors, historians, librarians and people associated in the broader publishing and bookselling trade from which to source guest speakers, but it was also true that like so many volunteer-led groups, a fresh approach would be necessary if the NBC was to remain relevant and viable in the 21st century.
Arguably COVID was instrumental in allowing NBC to adopt that much needed fresh – and more ambitious – approach.
It started this year on a high by hosting outgoing Governor, Her Excellency Kate Warner in March. This event was also held at the Pilgrim Church, and thanks to some proactive advertising that utilised its recently established Facebook page and other social media platforms, it too attracted a large public audience, and helped increase awareness and support.
In April the focus switched to some of Tasmania's local poets and poetry, and the appreciative audience response more than confirmed poetry is undoubtedly a popular and thriving art form in the state's north which has nurtured some gifted wordsmiths. Even with the easing of some COVID regulations the NBC's usual second floor meeting room at the library was packed almost to capacity at 1pm on that third Wednesday in April.
The May meeting though was a bit of a nail-biter for the program committee, involving as it did the most radical departure from NBC's traditional modus operandi. Holding the meeting in the evening and in a pub was certainly a risk given the primary NBC audience tends to be the 55+ age group – a demographic that is perhaps less inclined to leave home on a chilly autumn night without a good reason or incentive. There was no doubt about the incentive though since the ace up its sleeve was securing Martin Flanagan as the keynote speaker. He was undoubtedly a sure and extremely popular bet.
How many in the audience that evening were diehard sports and footy fans who may only have been familiar with Martin's sports articles in The Age newspaper, and rarely if ever read anything else, will probably remain a mystery. As will the number of people who were aware of this aspect of his writing, but had also read from the impressive body of work Martin has written outside of sports journalism. There is after all plenty to choose from since it includes novels, biographies, poetry and plays. It scarcely matters since those who rolled up to the Royal Oak on Wednesday 19th to listen to Martin speak about his writing life, and his many other other interests, showed he has a large, diverse and devoted readership.
The evening didn't just include hearing from Martin. Those in the audience that evening were also treated to some interesting and insightful anecdotes from former Olympic diving champion, Liz Jack. Currently the Executive Director of Libraries Tasmania, Tasmanian-born Liz, who grew up in Launceston, was in the 1976 Olympic team, and subsequently had a career as a diving coach before she chose to return to Tasmania to take up the Libraries Tasmania position, and is now based in Hobart.
Between drinks, selected meals from the Royal Oak's menu, and chatting to others seated at the long, shared tables, it was a relaxed and mellow group who stayed on for the final part of the evening. This was an informal conversation between Martin and well-known Launceston literary identity, Cameron Hindrum. Topics ranged from sport, to World War Two, to Australia's history, to family, and Indigenous rights.
All in all it was a well organised and superbly entertaining and informative evening that was well worth the effort of braving a brisk autumn evening to attend. Like lots of others who were there – readers, writers and lovers of books and literature generally – I'm looking forward to attending many more such events.
Well done to the only National Book Council branch still standing. Long may you continue.
 National Book Council meetings are held on the third Wednesday of the month, usually from 1-2pm, on 2nd floor, Launceston public library, Civic Square. For more information about the group contact [email protected] or visit the Facebook page at https://www.facebook.com/National-Book-Council-Tasmania-102514104429278
© 2021 Anne Layton-Bennett. Images in this post courtesy NBC and Marion Sargent
---
Anne Layton-Bennett is a published writer both in Australia and overseas in both print and online publications. She writes regularly for specialist magazine The Veterinarian, and co-edited: An Inspired Pursuit: 40 years of writing by women in northern Tasmania, (Karuda Press) 2002.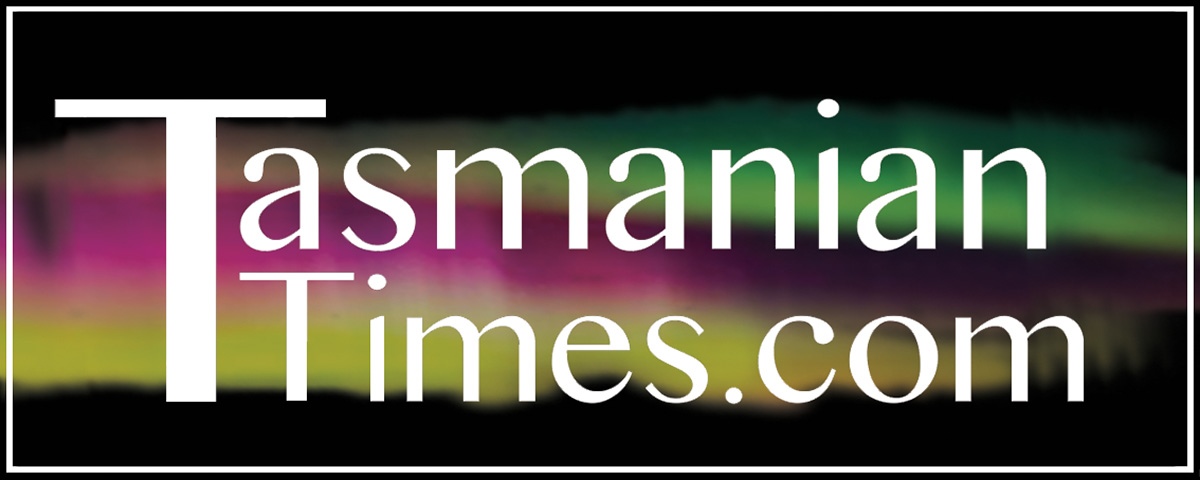 Author Credits: [show_post_categories parent="no" parentcategory="writers" show = "category" hyperlink="yes"]