Statement – Michael Mansell, Chair Aboriginal Land Council of Tasmania, 24 March 2021
Mansell calls for Spanish artist Santiago Sierra's Union Flag to be reinstated by Dark Mofo
Michael Mansell has asked Dark Mofo to continue to exhibit Santiago Sierra's Union Flag "to ensure that the free flow of ideas prevails over short-sighted censorship."
Mr Mansell said, "Leigh Carmichael should go ahead with the exhibition. The artist challenges Tasmanians about whether Aboriginal lands were peacefully or violently taken, and uses the blood-smattered Union Jack to express his view. That view must be allowed to be expressed on the ground of a free flow of ideas alone. People have every right to disagree with the artist's depiction of the discussion and may be offended by his methods, but that cannot justify stifling the artist's freedom of thought.
In addition is the real point of this whole discussion: how were Aborigines dispossessed? There has not been any debate about that point until Dark Mofo announced this exhibition. Now people want to close that sniff of a debate. One excuse after another, all to prevent discussion about Tasmania's dark past.
Artists often rely on graphic and explicit imagery to provoke thought, a theme adopted in this instance by Santiago Sierra. Sometimes the form an artist uses offends our tastes, but tastes cannot override free speech. Free speech means the right to tell people what they do not want to hear and in ways people disagree with. But disagreement should not mean a veto against artistic expression.
People who complained about the art misunderstood the message the artist was hoping to project. The objectors failed to see past Santiago's methods and lost sight of his message, namely, we need to look at the truth about Tasmania's colonial history. The unintended consequence of the objectors is that the discussion about truth telling will now be ignored, put aside.
The purpose of art is to evoke emotion, contribute to and sometimes drive a debate. The artist was very successful in this instance. Artists often express themselves differently from the rest of us, often breaking the rules or testing the boundaries in their presentations, but at all times imprinting their meaning into our understanding of a topic, in this case the blood of Aboriginal people being spilt on the lands that have been colonised by whites.
In 2018, Mike Parr buried himself beneath the streets of Hobart to the bewilderment of many people. But the point Parr was making was that the truth about the invasion of Tasmania was hidden beneath the surface, often buried. Sometimes the most bizarre forms of artistic expression make the best point.
Although we preferred that the show go ahead, we completely understand and sympathise with Leigh Carmichael pulling the pin on the display. He and Dark Mofo are supportive of Aboriginal people and responded to some Aboriginal complaints."
---
DAVID WALSH: David's Response to Union Flag.
TASMANIAN TIMES: Dark MOFO Pulls Controversial Union Flag Event.
TASMANIAN TIMES: Dark Mofo Wants Your Blood.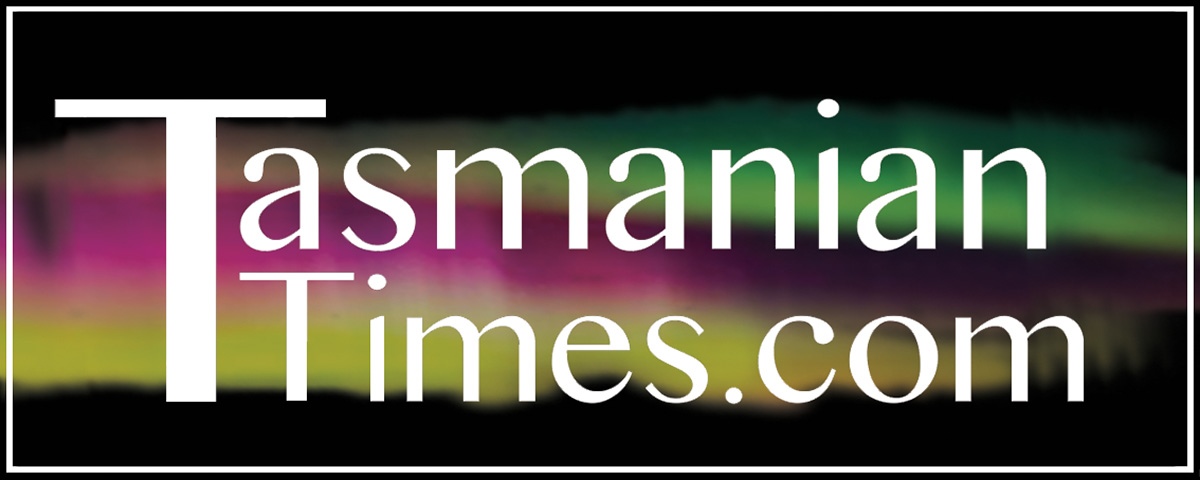 Author Credits: [show_post_categories parent="no" parentcategory="writers" show = "category" hyperlink="yes"]